Stratum – Free Elementor Widgets that Make You Feel Like a Pro
Elementor is known to be one of the most prominent and efficient WordPress page builders. Now it has more than five mln global users and carries considerable weight in the community. Elementor's main advantage is its potential for easy visual content editing. It can also boast stable work and free access. Indeed, a pro mode offers professional opportunities with Elementor widgets, though most developers still stick to the free-of-charge version. One doesn't necessarily require upgrading to Pro to receive the complete set of professional functions. WP developers worldwide do their best to add a new tool to the Elementor ecosystem and expand users' opportunities. Another popular category of Elementor-compatible plugins comprises those aimed at integrating this builder with other WP plugins, e.g., a hotel booking, an appointment booking, a mega menu, or any other necessary instrument.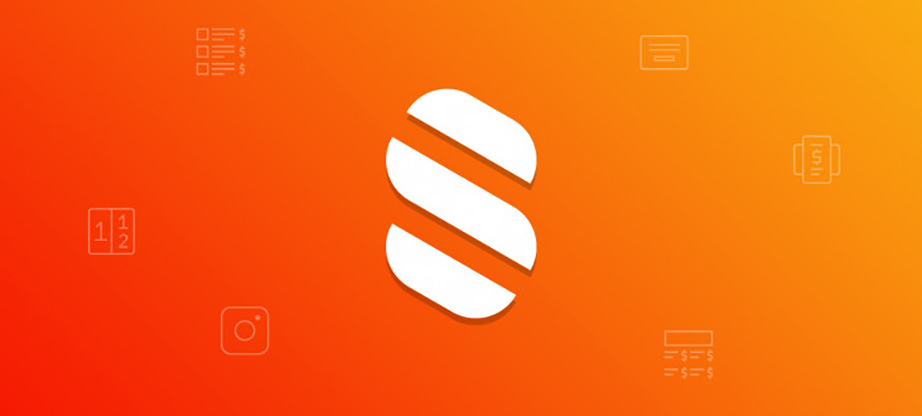 Take Stratum that is really among the most efficient and versatile Elementor addon sets. It involves more than twenty widgets, six of which can become a free option analog to the Pro ones.
Stratum – Elementor Widgets Collection
Let's have a closer look at Stratum. It can be defined as an extensive collection of fast Elementor widgets, which add functionality to the primary ones. It involves creative options like animated banners, image hotspots for enlightening images, intelligent galleries, social networks feed, etc.
Suppose you start your site based on Elementor. In that case, your online business will undoubtedly benefit from all the business-aimed addons, including several price lists and counters. Moreover, the Stratum development team is constantly working on updating the product and adding other essential widgets to meet all the requirements of users!
Additional Widgets with Extra Functionality
Stratum Elementor ultimate addons facilitate organizing and customizing content widgets with minimum time spent. However, there are still functions you have to cover with a specially-designed separate widget. Most notably, if your business is focused on rental and hotels/ hostels, you will undoubtedly require a hotel booking plugin with extensive functionality. MotoPress Hotel Booking plugin suits property and hotel owners who use Elementor. If your website is based on Elementor, you will have an opportunity to modify the Hotel Booking plugin by changing colors, sizes, and other elements.
Elementor Addons – What's Inside the Stratum Pack?
The characteristic that makes Stratum a unique WP widget is that any element in terms of it can obtain the style of the preferred Elementor theme. This feature will help anybody save time on customizing. Moreover, Stratum offers an excellent design toolkit for every plugin and integrates the Elementor theme library. Let us consider the top 6 addons, which are analogs of paid widgets from other producers.
Advanced Slider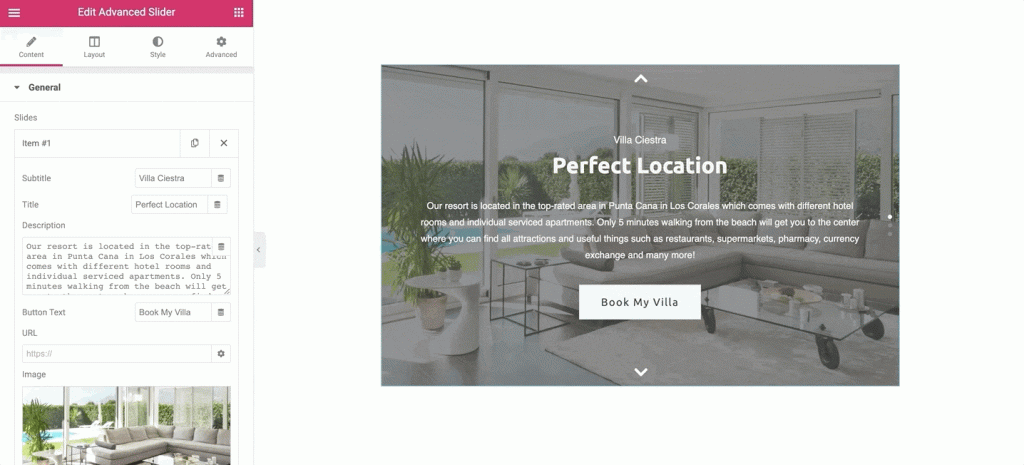 One of the most progressive elements Stratum Elementor widgets set can boast is the Advanced Slider. It is aimed at creating high-quality full-screen slides in any site page block with extra options. It can be a helpful addition to a homepage, a product page, or any other structural element. The MotoPress Advanced Slider main advantages incorporate:
sliders with diverse images
responsive on any device with any size & resolution
various animation effects
multiple columns in the layout
effortless functioning
numerous settings
Blogs and Elementor Widgets – Advanced Posts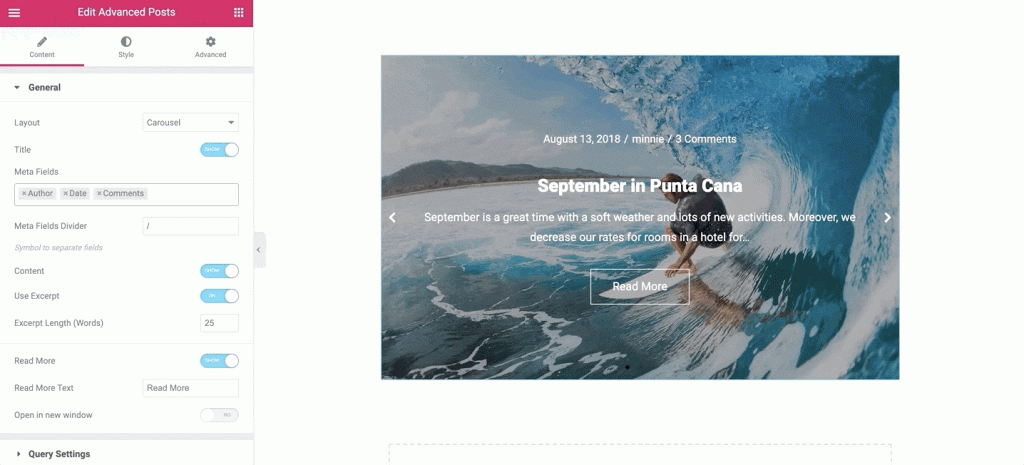 Corporate websites nowadays possess a blog either for informative purposes or promotion. Suppose a site or e-shop also contains a set of posts and helpful articles related to the business you manage, products, and services. In that case, you will certainly need to make navigation and seeking a necessary post more accessible for your visitors and prospective buyers. It would help make your blog design user-oriented and blog posts available in one click.
The Advanced Posts addon lets you set selected blog articles or several WP pages differently, looking like a carousel or in a shape of a grid layout. The principal points of the Advanced Posts addon are the following:
diverse container forms
various transition actions and animation
adjustable design controls
posts manual excluding and including options
self-regulating slideshows
Testimonial Carousel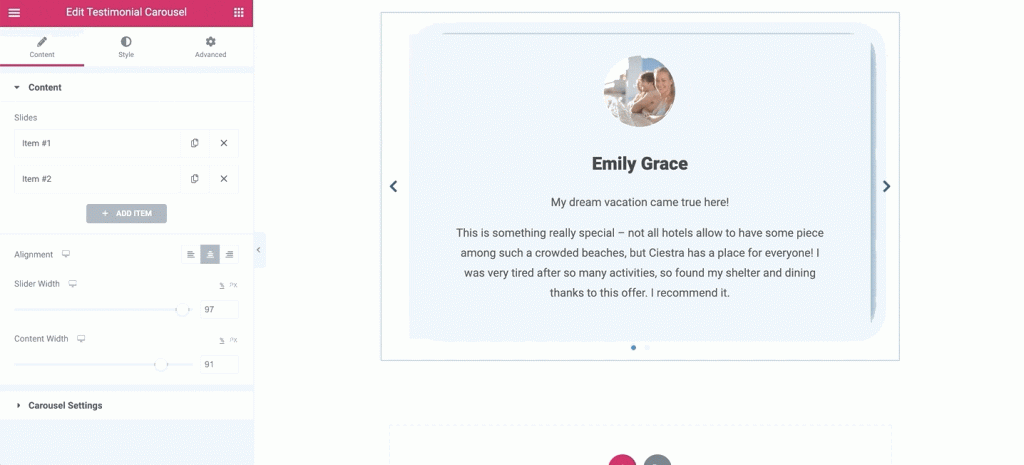 How can your prospective customers get to know your products or service level better? The best way to ensure they prefer top-notch quality is to show them real testimonials of existing clients. You can easily make them visible and attractive with the Stratum Testimonial Carousel. This addon incorporates customizing opportunities for creating an interactive and stylish carousel with customer reviews.
Its characteristics comprise:
all the carousel modification opportunities;
effects & animation speed settings;
editing options – margins & spacings.
Top Elementor Widgets – Masonry Gallery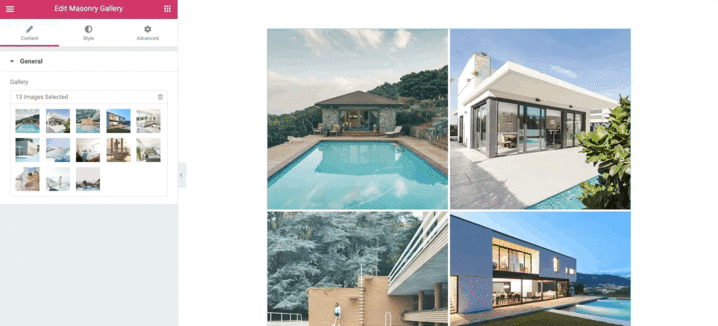 People around the world perceive information predominantly visually. It is also true for your customers and site visitors. So, it would help if you made an effort to develop attractive galleries on your site's pages. The free Elementor with fundamental features may not give you the power and opportunities to construct a marvelous gallery for visual presentation. However, the Masonry Gallery from MotoPress is a helpful tool for creating a magnificent gallery and fully demonstrating all the visual elements.
Principal Features of this Stratum gallery combine:
diverse animation and hover effects for all the elements;
advanced layout alternatives.
Elementor Flip Box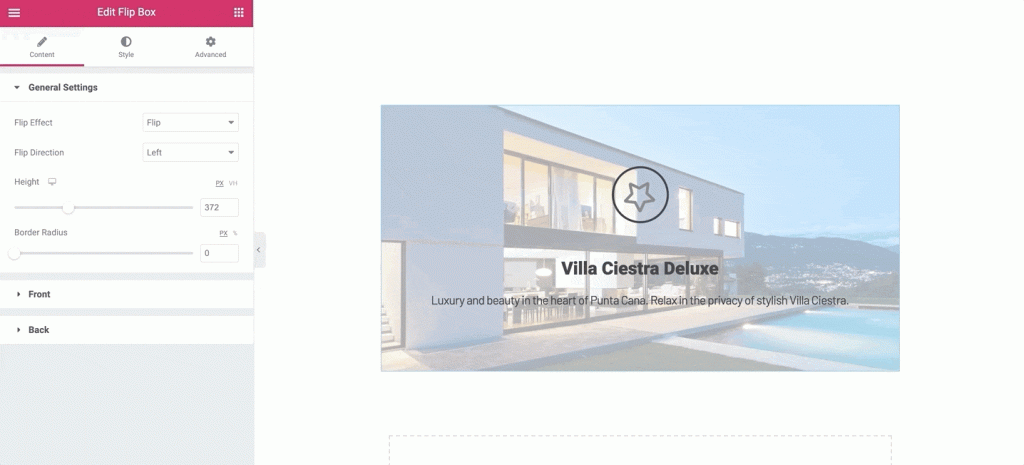 Flip Box is the perfect tool aimed at creating dynamic interactive content with animations, marketing buttons, and appealing visible effects. The primary purpose of this Elementor tool is to make text messages and visual content more engaging for site visitors. As a site developer/ owner, you can emphasize particular goods or service options with flip boxes.
The characteristics of this addon you should consider are:
various flip effects;
modifiable components;
multiple adjustment layout options;
automatic adjustment up to your template style
Price List in Stratum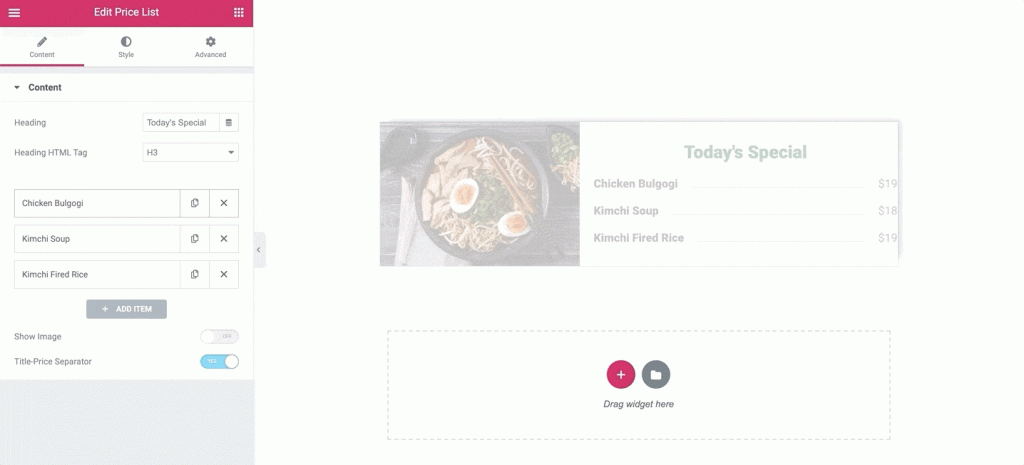 Do you sell many different goods or offer various services? Then it would be best if you had convenient lists and catalogs with necessary price lists. It is stressless to create all-inclusive price lists applying this essential Stratum addon.
This Price List instrument is well-known for:
versatile layout options;
customization options toward every menu item;
changing colors and backgrounds;
responsiveness.
Free Stratum Elementor Widgets or Elementor Pro?
Indeed, Elementor Pro has several impressive characteristics, such as dynamic content and custom fields. It provides site owners with special tools, attractive themes, and many other valuable features. However, pricing options cannot be suitable for every budget.
If you desire to develop a simple custom site for your company or store, you may confine to low-cost widgets with extra functions if they meet your needs. Most users require only some fundamental features to create an excellent site.
Therefore, a free Stratum set of Elementor widgets is a comprehensive way out for those who don't want to spend money on Pro or other highly paid addons. Stratum enables producing a much more helpful and beautiful site entirely at no cost.
Final Points – Stratum Extras
Except for the six widgets mentioned above, there are countless other unique tools included in the set. One should consider these widgets:
With the exceptional functions that Stratum offers with every addon, you'll get high-level editing and customizing options. And the most critical point is that Stratum provides all these instruments and characteristics without charge.