How to Set Up a Shopify Store and Drive Sales
The potential to earn money in eCommerce is virtually endless. But the first step is always the hardest. Where do you start? How to set up a Shopify store that drives sales? The good news is that building an online store that actually makes sales is not so difficult. If you've already decided on using Shopify, you don't need any coding experience. All you need is to choose the right products and have a plan. And that is exactly what this guide offers you – a plan to build an eCommerce site that drives sales in 6 easy steps.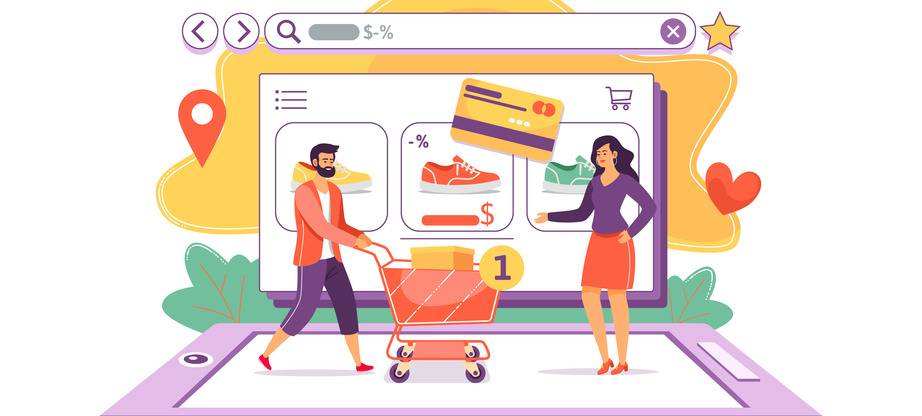 How to Set Up a Shopify Store – Register Your Online Store
The first thing you need to do when thinking of setting up a Shopify store is to go to the Shopify site and register. To get started, you'll need your email address and your online store name. Your store name can be anything you want as long as it's unique. The following steps include some pretty boring stuff, such as fill in your business information and selecting payment providers, but once you get it out of your way, you'll be able to focus on designing your store.
When it comes to payment providers, you'll find that PayPal is a default option, but make sure to select a few more. Credit and debit cards are a must, but it would also be nice to provide options like Apple Pay or Amazon Pay. Next, you'll need to update your shipping info. If possible, make standard shipping free. Customers love free shipping, so it's a nice way to rise above the competition.
Get a Domain Name
Of course, you can leave the default domain, which includes ".myshopify," but if you want your site to look more professional, it's best to get a unique domain name. When it comes to choosing a domain name for your online store, you have two options.
You can buy a new domain from Shopify (which usually costs about $9 to $14 a year), which will automatically be added to your e-store.
Buy a domain from a specialized domain name provider starting from $1.99 per year.
Now, many business owners tend to disregard the importance of domain names, but choosing the right domain name can make a big difference when it comes to your store's success. Your domain will be your digital ID that shows who you are and what you do, so make sure to choose one that's original, easy to remember, and matches your brand.
How to Set Up a Shopify Store – Design Your Store
One of the most fun parts of setting up an eCommerce store is customization. Shopify's great thing is that it takes care of hosting, back-end, and part of front-end functionalities so that you can invest more resources in your store's design. Shopify offers lots of themes, and most of them can be customized for additional personalization. You can use the customization settings to create your own logo, custom color scheme or typography, etc.
However, if you feel like web design isn't exactly your area of expertise, consider hiring a professional Shopify development company. Hiring a company specializing in Shopify means collaborating with experts who are already familiar with the different Shopify features, plugins, and themes and will create a customized online store using the best apps and graphics.
How To Set Up a Shopify Store? Create Your Product Pages
Product pages are the heart of every online store, so it's essential to get them right. Here are a few tips that will help you create great product pages that get easily found online and encourage customers to make purchases:
Use large, high-quality product images. Bear in mind that online shoppers don't have an opportunity to touch the products or try them on, so once they land on your page, clear images will help them visualize what your products look like in real life. If possible, add a 360-degree view or explainer videos to help improve the UX and boost conversions.
Write concise and informative product descriptions. Since more than 75% of customers want to see specific product information, you should include detailed descriptions and specification sheets to answer questions, help shoppers compare products and motivate them to make a buying decision.
Display customer reviews and ratings. The average customer reads about ten reviews before making a purchase decision, so if they don't find them on your product pages, they might go elsewhere to look for social proof. The problem is, once they leave your site, they may never come back. That's why you need to include reviews and ratings on your product pages.
Other Must-Have Content
Product pages are critical, but there are several more things you need to add to your online store, including:
About Us page. Potential shoppers will probably want to learn more about your products or your brand, so make sure that your About page describes how your company came to life, your mission and the vision, etc. Don't forget to emphasize how your brand or your products can help customers or how they can benefit from your e-store.
Contact page. Shoppers will always have questions about your products, so make sure they can quickly and easily get in touch with you. Provide multiple contact channels such as email, phone number, and, if possible, 27/7 live chat.
Privacy policy, Terms of service, and Refunds. These are very important. Yes, they sound dull and daunting to create, but fortunately, Shopify offers a handy tool to create templates for them.
Promote Your Online Store
No matter how awesome your eCommerce website is, you won't make any sales if people don't know it exists. That's why you need to make sure people can find it online. Here are a few tips that will help you market your Shopify store:
Optimize your product descriptions for SEO to increase your online visibility and drive more organic traffic.
Promote your eCommerce site on social media to expand your reach and customer base.
Consider adding a blog on your website to establish yourself as an industry expert.
Build an email list and inform your subscribers about products and promotions.
Drive Sales with KarDone Multipurpose Shopify Theme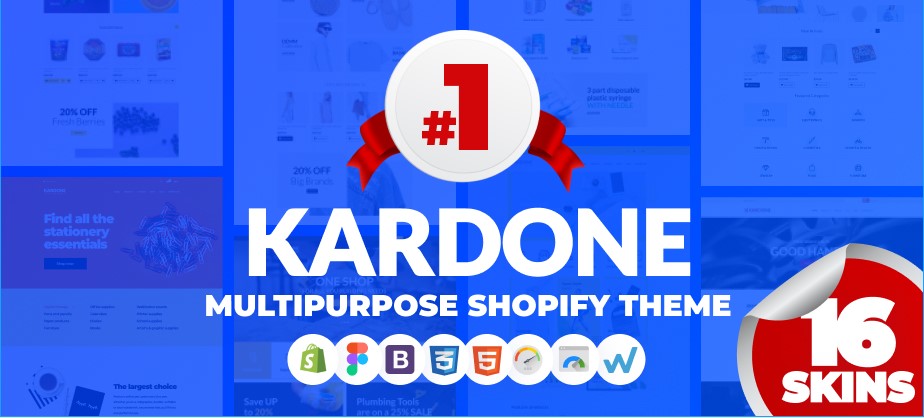 As you're looking for an all-in-one solution for your online store, then the KarDone multipurpose Shopify theme is exactly what you need. Firstly, by purchasing this theme you will obtain a collection of 16 skins to any taste and topic, so if you decide to run one more business, the way out is over here. For example, templates for flowers, winter fashion, pets, drones, travel, medicine, etc. Also, KarDone guarantees you a comfy page building via the Shopify visual builder. Create layouts in the way you want and experiment with the section's order and filling.
Undoubtedly, any website should come with a responsive design, and the KarDone isn't the exception. Users are able to choose the device they prefer and easily explore your online shop without any bugs. By the way, the Growave marketing platform is on board now, and ready to boost your shop with the wishlist, referrals, product reviews, and UGC.
Sirius – Handmade Minimal Shopify Theme Store for Dropshipping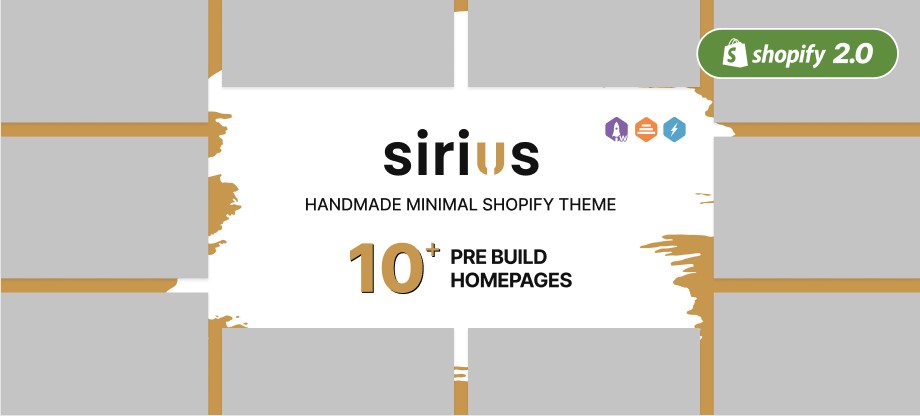 Easy to use, convenient, fast online store. This is not fantastic, but a reality with Shopify. For those who do not want to lose time, we offer the best theme, Sirius. Use it to quickly launch your online store, fill it with merchandise and start selling.
The theme guarantees the best experience for you and your customers. You can not only manage it from anywhere in the world but also sell it without restrictions. Here – excellent functionality for convenient online sales. You also get access to the modern administration panel, where you can see the products you have for sale, write descriptions, process orders, and more. The minimal Shopify theme store is a great start to your online business. Use it to work with the site yourself.
How to Set Up a Shopify Store – Final Thoughts
As you can see, setting up a Shopify store that drives sales is not hard. As long as you have the right products and a solid strategy to promote your store, you have a pretty good chance to turn this into a successful online business.