These Will Be The Top Custom Software Development Trends in 2022
Businesses are now opting for custom-made software to enhance their operations. Custom software is tailored to meet a company's needs and is more secure against many external threats. Businesses need scalable software that will grow with the company. Custom-made business software is a smart, long-term investment that all companies big or small should consider. Bespoke apps can improve productivity, increase sales, centralize data, automate processes, and digitize services, to name a few benefits. Custom software sets a business apart from its competitors and provides advanced digital experiences. If you're a software developer or manage a team of developers, staying ahead with the latest trends can help you provide superior customized results. Let's learn more about the software development trends that will prevail in 2022.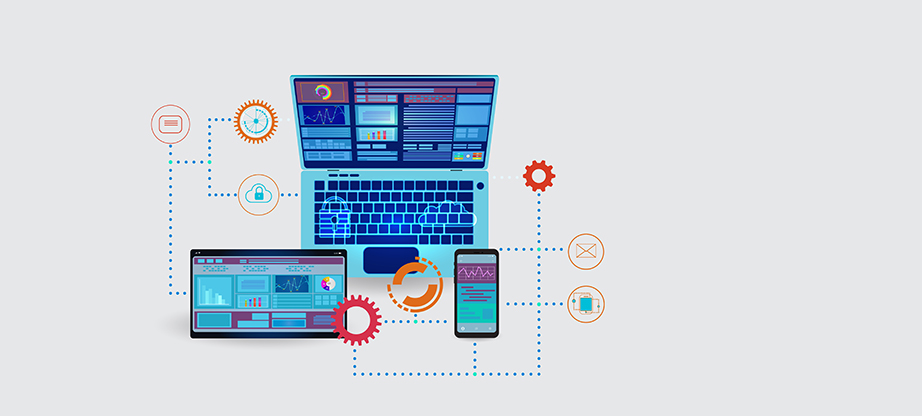 Software Development Trends – Work From Anywhere
In 2021, many companies had to cancel face-to-face operations and transactions for a safer work-from-home setup. Businesses had to use flexible business software that extended their products and services from their physical store. Also, employees required a secure and efficient means to work from home during the pandemic. A shift from remote work to a hybrid home-workplace setup is expected to occur in 2022. This is leading owners and managers to seek options that allow for greater freedom to run a business from anywhere at all. Software developers will likely create or update custom apps to make way for more remote work features for many industries.
AI Intelligence Growing Stronger and Better
Artificial Intelligence is big and will remain useful for years to come. A.I. has amazing capabilities; companies in a broad range of industries don't want to miss out on all these features. A.I. can help provide an amazing customer experience, offers enhanced decision-making capabilities, and better outcomes. Custom software developers should use A.I. to their advantage. Including A.I. in your current custom technology can benefit your clients not just this coming year but for more years to come.
Employees Can Work Quicker with Software Development Tools
2022 is a year to explore newer, better, and more efficient software development tools. Here's a curated list of some of the highest-ranking tools that software developers won't want to do without.
Access Rights Manager
Access Rights Manager is a software development tool that can help you complete your audit access rights to cover the IT infrastructure. You can detect compliance, any access rights changes, and create audit-ready reports. Access Rights Manager is accurate, capable of quick account provisioning, and can prevent the impact of threats within your enterprise.
DbSchema
DbSchema is a popular visual database designer for SQL, NoSQL, and cloud databases. This software helps you design and work with the database and design with a team. DbSchema is deployable on many different databases and can conveniently create HTML5 diagram docs. Features include synchronization, random data, database reporting, and data loader features.
Embold
It helps developers fix any bugs before new software is launched. Embold saves time, money, and energy by using its analytics platform to check source codes and locate issues. The plugin will locate code problems and vulnerable points even while you code. It can also integrate with other software including Bitbucket, Git, Azure, and Github.
GeneXus
GeneXus is software that determines user needs and creates applications for current and future systems. This software does not need to learn technologies but evolves on its own to help you adapt to current market and tech changes. GeneXus is A.I. powered, very flexible, and supports business process management tools.
Kite
Another software development tool is Kite. This is a convenient app that automatically finishes line codes and supports more than 16 languages. You can code faster, safer, and stress-free with Kite. It supports Java docs and comes with a code editor, email support, and tooltip.
Linx
One of the easiest software development tools and servers is Linx. It is a low-code software that can help you make quick custom business processes plus, integrates applications with your work. Linx comes with more than 100 functions to allow easy and quick developments. You'll enjoy live debugging, automated backend processes, and easy deployment.
NetBeans
NetBeans is an open-source software development tool that helps you to develop mobile, desktop, and web apps on the fly. It offers support for smart and quick code edits, bug-free code writing, and support for C/C++ as well as PHP software developers.
RAD Studio
RAD Studio is best for creating native apps that will run on Android, iOS, Windows, Linux, and macOS. This software lets you design stunning desktops and user interfaces with minimal coding. RAD Studio offers a single code base applicable for all platforms. You'll get updated controls, CData Enterprise connectors to tons of data sources. It is compatible with REST and HTTP libraries.
Smartbear Collaborator
Collaborator is another smart software developer tool. It is a peer code and document review service for teams that offers comprehensive and enhanced code reviews for major platforms like Azure DevOps, GitHub, and GitLab. Collaborator has enhanced version control tools and generates proof of review reports.
Studio 3T
Studio 3T is a helpful developer tool that will let you generate codes, create queries, and import or export using different platforms. Use Studio 3T's Visual Query Builder, SQL Query Tool, and IntelliShell to perform tasks more efficiently. This software also comes with a Data Masking tool to promote security when using Studio 3T's technologies.
Software Development Trends – Automations Have Improved
Robotic Processes Automation (RPA) will soon be a big thing! There is a noticeable increase in the use of RPA technologies for small to large companies. RPA offers higher efficiency and saves you much time because it takes care of all redundant and rotary tasks. RPA is best suited for machine tasks and is adapted by companies to improve production. You can focus more on creative tasks when adding RPA to your company's toolbox, rather than work on manually repetitive tasks yourself.
Top Software Development Trends – Final Words
2022 will be a productive year for software developers. More operational and marketing challenges to firms will highlight the need for businesses to adapt to new software technologies. As the world continues to recover from the coronavirus, working remotely will remain an option. Automation technologies and more efficient software development tools are also here to ease the complexities of coding, editing, and reviewing software. Kudos to all developers and cheers to the coming year ahead!