Reviewing Defect Management Tool: Kualitee
The field of IT is going through continuous evolution. It is astonishing to see how the world has shifted from manual systems to automated frameworks in such less time. Where cognitive and neuronal computing techniques have taken every one of us by surprise. Likewise, AI and BlockChain have topped the rigorous technology trends' lists in many blogs several times. However, these strategies have only added more complexity to a developers and testers' work. A number of companies have created their own set of bug tracking tools to turn the boring testing hours into FUN minutes. Kualitee being one of them!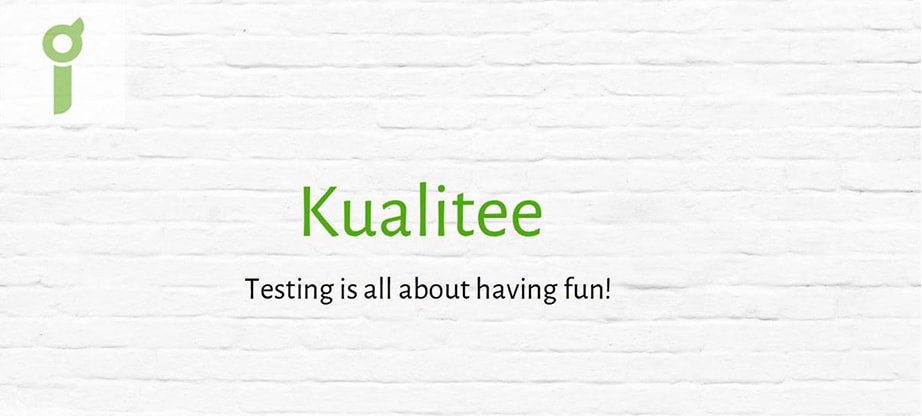 Kualitee is a defect management tool that offers some remarkable features that streamline the services of test case management tools.
Powerful Features of Kualitee Bug Tracking Tool
Listed below are some useful functions and features of Kualitee, one of the most effective bug tracking tools:
Run Multiple Test Cycles
Kualitee aims to build products from baselines, letting the testers run multiple test cycles. Testers have the advantage running these cycles on the same case while a new case can be added in between the cycle as well. If you depend on Test Case Management Tools for software testing purposes, Kualitee can be a great help in assuring that all vital quality parameters are met.
A set of Integrations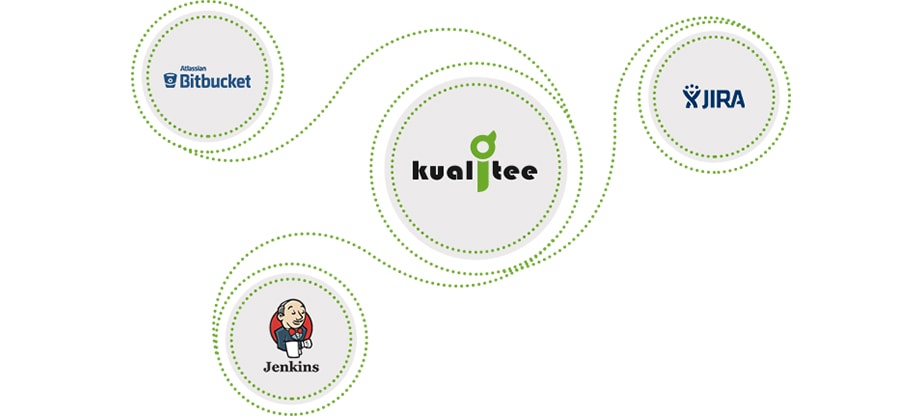 Kualitee offers Integrations with Jira, Jenkins, and BitBucket Pipelines. These integrations assist in the accomplishment of a successful test cycle. These integrations offer a great help   to an automation testing company, that's functioning on DevOps and Agile models.  
They organize the work process, create pipelines and push them through the workflow in order to sync the data. These integrations are flexible to work with outside repositories and applications as well.
Moreover, they help in identifying defect trends and create customized bug reports accordingly.
These collaborations ultimately pave ways for testers and developers and allow then enjoy a hassle-free defect management environment.
Create Customized Reports
Kualitee helps users to create customized report that comprises of every information from delays to releases. It effectively decreases both time and effort constraints and helps in creating a report that can be reviewed by every team member.
Configurable Profiles
The defect management tool lets the IT teams already define roles to avoid any chaos later. These configurable profiles are based on some set privileges to line up the roles of the users. The default roles are of:
Admin Tenant

Developer

Tester

Test Manager
Interactive Dashboard
The interactive dashboard fills all the communication gaps among the testing team. As the name indicates, it is a potent dashboard that connects every team member in a very genius way. Its visualization freshens the tired testing eyes. An option filter is another part of its rich functionality. It allows the users to search whatever test case or information during the test development process.
Flexible Notifications
Kualitee allows you to control and manage using the tool according to your needs. It allows the team lead to send out email notifications to any member of his team depending on their task responsibilities.
Areas of Management
Kualitee helps you handle the management of your test development cycles. After you log in to your Kualitee account, you can easily access its powerful dashboard and view progress of any test case that is running or is complete.
Project Management
Using Kualitee, one of the most user-friendly bug tracking tools, even an amateur tester can easily create a new project and execute it how he wants. You can design a testing project according to your comprehensive requirements and testing environment. Furthermore, Kualitee enables users to define a customized testing crew. These team members, including developers and testers, can also preview and create updates regarding the bug fixes.
Handle any platforms and modules involved in your testing project through Kualitee.  
Test Management
The user-friendly test management tool allows its users to create desired test plans involving multiple test scenarios, test suites, and test cases. You can add these test cases to a folder and execute them whenever appropriate. Moreover, these test cases can be used in the regression test cycles as well.
Defect Management
Kualitee's forte of is its Defect Management feature. The defect management tool provides users with every vital information about different defect types. Once they are recorded, these bugs can easily be tracked in numerous ways, streamlining the process and shows visibility through different formats. Users can effortlessly monitor the bug history with multiple information pointers.
Mobile App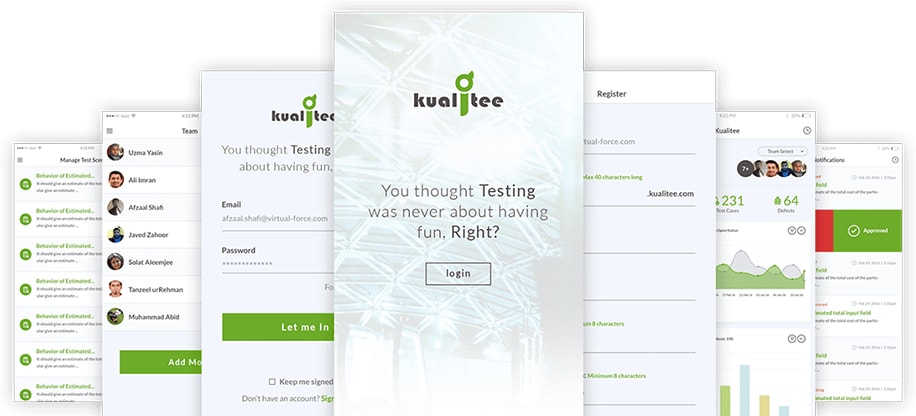 The best part about Kualitee is that it also offers users with a mobile app for easy accessibility from any place, at any time. It supports both iOS and Android operating systems. Now, as a best test management tool its convenience of managing your tasks easily through Kualitee's mobile application.  
Integrate with our APIs
Integrate with our APIs to boom your defect management workflow. APIs help in increasing productivity and thus flexibly supports the inventive solutions you consider to pour in the development system.
Kualitee is a product of Kualitatem, a topnotch IT firm that gives independent testing and information security audit services. The company has a good strength of globally certified professionals, offering various testing services including Performance Testing, Functional Testing, Responsive Testing as well as Automation Testing.
With a multitude of features, Kualitee is undoubtedly the best defect management tool among other bug tracking tools.