12 Web Design Conferences 2017 (Summer Edition)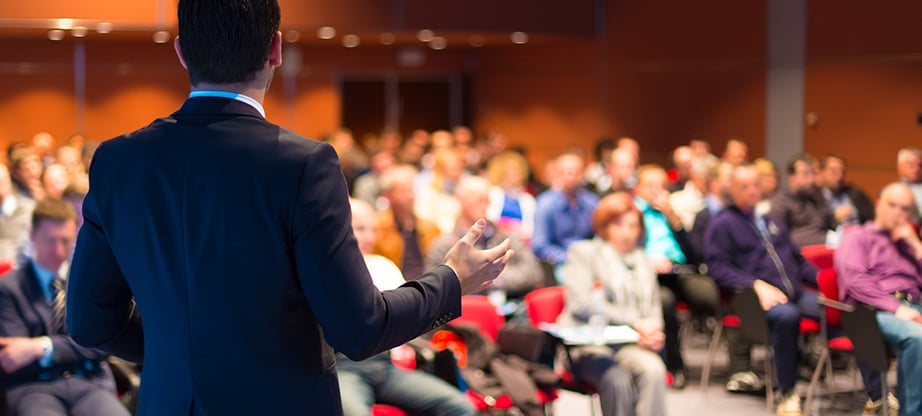 It goes without saying that web design is the industry of swift continuous changes that are rather difficult to keep pace with on your own. Whether you are a beginner or a real professional lifelong learning is one of the main keys to your success.
Web design conferences 2017 are definitely the best venue for those who are in constant search for new knowledge and inspiration. So, if you are ready for making the next step in your professional growth it's high time to look through our list of 12 inspiring web design events to attend this summer and find those that appeal to you the most.
Enterprise UX 2017

Date: June 7-9, 2017
Location: San Francisco, CA, USA
Cost: conference only – $1595; conference + workshop – $2290
Enterprise UX 2017 is for those who work within an enterprise or for an enterprise software vendor, namely mid- and senior-level UX practitioners and team leaders who are charged with researching and designing enterprise software and websites. The program focuses on four themes that tell the story of enterprise UX. The conference will cover not only the basic UX skills but will provide inspiration and models of success from leading organizations such as Hewlett-Packard, Pacific Gas & Electric, and SAP.
JSHeroes 2017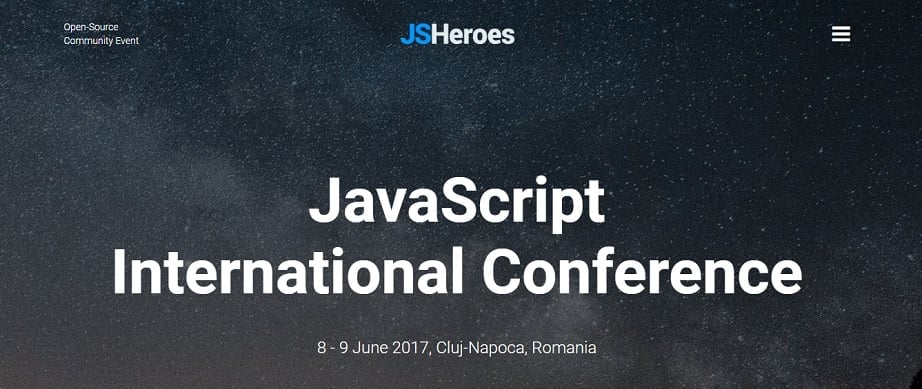 Date: June 8 – 9, 2017
Location: Cluj-Napoca, Romania
Cost: the Late Bird Ticket – €139; Diversity Support Ticket – €198; Regular Conference Ticket – €169; Group discounts available (5 tickets and more)
JSHeroes is a JavaScript International Conference, the first of a series of Open-Source Community Events by JavaScript Communities worldwide. 20 speakers from different parts of the world are the experts recognized by global communities. Throughout the two days of the conference, they will talk about the latest trends in the world of JavaScript and web development in particular. The agenda of the conference targets the entire audience, including the people with extensive knowledge and experience.
NDC Oslo 2017
Date: June 12-16, 2017
Location: Oslo Spektrum, Norway
Cost: All Access Pass with hotel – 27500 NOK; All Access Pass – 19900 NOK; 3 Day Conference Pass – 12900 NOK; 2 Day Conference Pass – 11500 NOK; 1 Day Conference Pass – 9900 NOK; 2 Day Workshop Pass – 11500 NOK; 1 Day Workshop Pass – 9900 NOK
NDC Oslo Conference is a 5-day event with 2 days of pre-conference workshops and 3 days of conference sessions. 173 speakers with 177 talks and 21 workshops on 37 technologies will share their experience. The conference will cover the topics such as NET Framework, Agile, C++, Cloud, Database, Design, Devops, Embedded, Front-End Framework, Fun – Functional Programming, Gadgets, Internet of Things, Javascript, Microsoft, Misc Languages, Mobile, People, Programming Languages, Security, Techniques, Testing, Tools, UI, UX, Web and more.
ConvergeSE 2017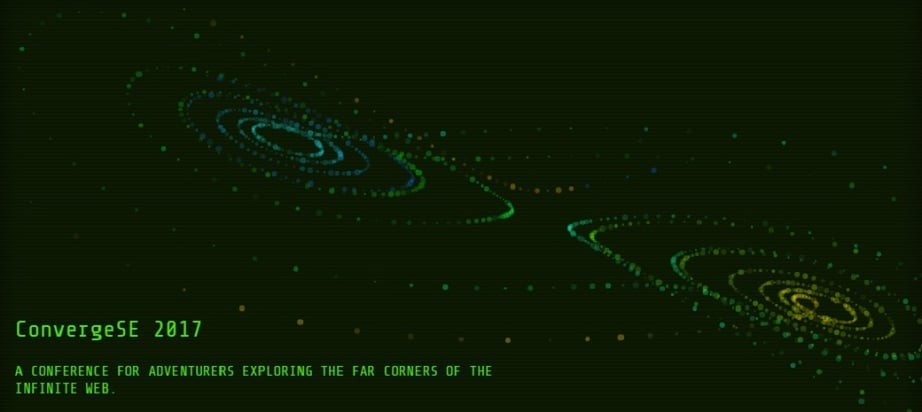 Date: June 15 -16, 2017
Location: Columbia, SC, USA
Cost: Conference Only Pass – $400; Educational Conference Only Pass (Students or Teachers only) – $250; Single Day Ticket – $250; Workshops – $300 per workshop
ConvergeSE is the conference for designers with a free heart and love to details and developers who code for joy and are filled with a passion for technology. ConvergeSE is aimed at bringing different factions of the web together under one unified banner of learning and sharing. Its keynote sessions and in-depth workshops include Design/UX, Development, Frontend, and Business.
O'Reilly Fluent 2017

Date: June 20-22, 2017
Location: San Jose, CA, USA
Cost: Gold Pass – $2345; Silver Pass – $1945; Bronze Pass – $1595; 9 various discount plans are available
O'Reilly Fluent is the conference for developers, software engineers, interaction and UX designers, and performance specialists who are eager to explore the best of new and evolving web development tools and methodologies. Together with more than 80 speakers, you'll explore topics related to core web platform technologies, tools to help build the modern web, and strategies for building perfectly performing and resilient apps and sites. You'll be able to advance your practice with in-depth, two-day training courses, hands-on tutorials, practical and enlightening sessions.
App Design & Development Conference

Date: June 22-23, 2017
Location: Barcelona, Spain
Cost: Standard Ticket – € 499; Late Bird Ticket – € 449; Discounted ticket for students – € 249
ADDC is about bringing together iOS and Android designers and developers. Its main goal is to create an opportunity for both professions to meet, innovate and get inspired in an open, inclusive and collaborative space. ADDC 15 speakers are not just designers and developers but the innovators who are eager to inspire others and to push the industry forward. The ADDC conference party will be hosted on a real boat.
EuroPython 2017

Date: July 9-16, 2017
Location: Rimini, Italy
Cost: Student full ticket – € 130; Personal full ticket – € 375; Business full ticket – € 555
EuroPython is the largest European Python conference with around 1200+ participants every year. It's the second largest Python conference worldwide and a meeting reference for all European programmers, students and companies interested in the Python programming language. 5 parallel tracks, over 200 sessions, and plenty of rooms for hallway discussions are planned. Professional trainers will teach you Python and how to use it effectively. You will get help for solving your problems directly from the experts. EuroPython is also a good way to find excellent Python jobs.
Digital Summit 2017

Date: July 12-13, 2017
Location: Portland, OR, USA
Cost: Conference Pass – $495; All Access Pass – $595; Premium Pass – $695; Platinum Pass – $1195
Digital Summit is the conference that offers you to enrich your brain and professional toolkit with thought leadership and practical solutions aimed at supercharging your customer strategies. It consists of over 40 sessions on the best practices with actionable takeaway cover such topics as Content, Search + SEO, Email, Mobile + Video, UX + Design, Social Media, Strategy and much more.
The Design & Content Conference 2017

Date: July 17-19, 2017
Location: Vancouver, Canada
Cost: Standard Conference Only – $895, Conference + Workshop – $1295; Late Bird Conference Only – $995, Conference + Workshop – $1445; Students Conference Only – $250, Conference + Workshop – $550; discount 10% for groups (3 tickets and more), nonprofits and educational institutions
Design & Content is the international conference which main goal is to team up designers and content strategists. Within a day of workshops and two days of talks, the industry leaders will share their crafting experiences and tell stories that shape the future of the web. The event is produced and directed by The Republic of Quality, an award–winning user experience and content strategy consultancy located in Vancouver, Canada.
NDC Sydney 2017

Date: August 14-18, 2017
Location: Sydney, Australia
Cost: All Access Pass – $3550; 3 Day Conference Pass – $2250; 2 Day Conference Pass – $1950; 1 Day Conference Pass – $1650; 2 Day Workshop Pass – $1950; 1 Day Workshop Pass – $1650
NDC conference running in Sydney from 2016 is aimed at NET and Agile development. NDC Sydney will have the same format as its European sisters with 2 days of pre-conference workshops and 3 days of conference sessions. The conference will feature seven tracks covering more than 25 useful topics concerning the web. 109 speakers from all over the world will share their professional experience during the talks and at the workshops.
UX & Digital Design Week 2017

Date: August 14-20, 2017
Location: London, UK
Cost: full programme, shared accommodation – £2450; full programme, no accommodation – £1995
UX & Digital Design Week is the event for digital product designers, UX and visual designers, design managers, art directors, UX researchers and analysts, service designers, product managers, and team leaders. During a whole week, you'll immerse yourself into London technology industry exploring the hottest trends and latest inventions. The topics include best practices in conducting research, prototyping, testing, and product launch for the web, mobile, wearables, and the Internet of things; human-centered design; methods and tools for digital product design; digital product design trends; different ways to use design to change people's behavior and much more.
TypeCon 2017

Date: August 23-27, 2017
Location: Boston, MA, USA
Cost: Main Conference Professional – $430, Student – $220; Main Conference + Type & Design Education Forum Professional – $480, Student – $270; Type & Design Education Forum Only – $100; Pre-Conference Two Day Workshop – $200
TypeCon offers you workshops, presentations, panel discussions, networking events, tours, and other social gatherings full of typographic adventures and inspiration. Along with a jam-packed main program, other events include the Type & Design Education Forum, the keynote presentation by Martina Flor, the popular Type Quiz hosted by Allan Haley, the SOTA Silent Auction, drinks and noshes at the SOTA Spacebar, plus several international type exhibitions.
So, don't waste your time! Choose a conference, book tickets, pack your suitcases and set off to gain new knowledge and experience that will bring you to the next professional level.