Web Design & Web App Design Trends 2020
Web designing has been changing over the years and if we look at what web design used to be earlier for many platforms that we use today we will be mind blown. If you are a professional web designer then you need to stay on the loop when you have to decide design trends if you want to be more professional. There are different kinds of web design that will dominate the world as a trend in 2020. The latest and most popular web design trend ensures that your website looks updated, modern, and well-groomed. It leaves a great impression in the eyes of your client. Here are some of the 2020 web app design trends.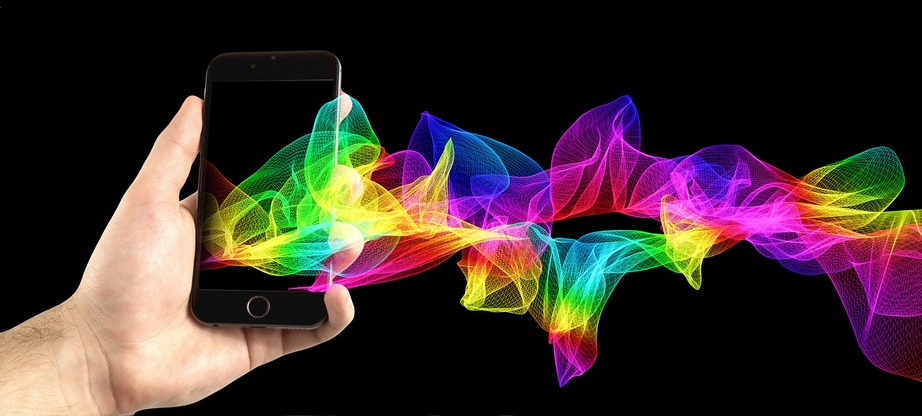 Responsive Web Design
The aim of responsive web design is to adapt web apps for mobile screens. The reason why it matters is the growing popularity of mobile apps with their users expecting the same usability level as in desktop apps. A rule of thumb for designers here is to create mobile-first interfaces to ensure covering the specific needs of mobile users.
Web App Design Trends 2020 – Dark Mode
Dark mode has taken over the web design trend from 2019 and it is still popular in 2020. Who could have ever thought that just placing light-colored text as well as icons on a dark background could look so good and be so appreciated? It seems that everyone loves the dark mode online. Moreover, even top apps like Facebook or YouTube, Instagram, Viber, WhatsApp followed this trend and made such design options.
The color scheme popularity has many benefits that give the users a sleeker and elegant working environment and it affects the battery life positively and reduces energy consumption. This reduces the use of bright pixels and generally lowers the brightness of the screen, thereby relieving the user of eyestrain and making it easy to read. If you want to create a website, you should mix dark mode with minimalistic and white elements to make it look aesthetically pleasing. You can also add some vibrant color schemes and glowing neon typography to give it a visually stunning look.
Web App Design Trends 2020 – Minimalism
Minimalism has certainly become a blast from the past. It is widely recognized simply because of its greater elegance and ease of use. Minimalism in a web design that can mean a variety of things, from minimalist color palettes to basic graphics, as well as a minimum of text and a minimum of site navigation. This variety has become known only recently. This greatly simplified the usability and navigation of the site thanks to the minimalistic menu, as well as increased the attention span. This saved users from shifting focus and made it easier for them to find interesting information.
A good way to achieve this minimalism is to avoid using heavy paragraphs on your website to convey the idea of ​​the video. Minimalism and functionality go hand in hand, so when designing a website, you should avoid too much-unrelated information and make it easier for users to find what you have to offer on your website.
Web App Design Trends 2020 – Black and White
Along with dark mode and minimalism, 2020 is also seeing among new web app design trends – black and white. Black and white with a shade of gray has become a new example of timeless aesthetics and modernism. High quality black and illustrative images used to keep the site from looking boring because of its monochrome. Do not add to the many shades of gray when it comes to creating your website in black and white, but only use 2 or 3 shades of gray or it will be a failure.
Luminous Color Schemes
The exact opposite of black and white are luminous color schemes that have also taken a step forward when it comes to web design. Luminous and neon colors in blues, pinks, and magenta look much more futuristic. They are combined with deeper and darker shades to make these colors even more vibrant and bold for an app or website.
Neon elements actually look good with anything, be it startup mode, black and white, or minimalism, as a dark background makes the glowing colors that much more visible.
Hand-drawn Elements
Hand-drawn elements have also been chosen in recent years, and nothing is more popular than a human-centered approach. Whether it's illustrations, hand-drawn icons, or even ink technology in recent years, they're all about humanity and give a completely personal touch.
These graphics is a great source of soulfulness and positivity, and they are so simple that in 2020 they will be a showcase of just how creative web design can be. Artistic illustrations will give your app the authenticity that your website needs and also make your online presence more humane. 
Bold Typography
What's really popular in recent years is bold typography. He is truly loved for being clean, nice, and picky. Capitalized fonts are becoming the hottest trend of the season. Cursive fonts are not only difficult to read but also not very user-friendly. Typography lends more modernity and freshness. If you really want to draw the visitor's attention to your website, then large typography will really help if it's the right size on all devices. It shouldn't be too big to take up too much space on a smartphone.
Web App Design Trends 2020 – 3D Element
Another trend in website design and web app design that is undergoing a big change is 3D elements because of their fascination and ability to keep visitors on the website longer. The tremendous technological progress has really helped in its development in recent years. This is one trend that will definitely last forever.
The best thing about 3D elements is that they impart a sense of realism and can be useful for e-commerce, as well as filling stop, although it can be difficult to load, you need to link wisely on your website. They can work wonders if used in moderation or they can become a problem for your search engine optimization efforts.
Shadows Layers and Floating Elements
Layers and floats have also created a web design trend that can turn any simple image into something cute. This could be made even using graphic icons as well as text. It really helps create the illusion of depth with overlapping layers and has a very thoughtful layout. The old belief that less is more really works for this, and if you don't want your website to look like a PowerPoint presentation, you should be a little more careful when using layers.
Abstract Illustrations
Another great web app design trend 2020 s abstract illustrations. Digital illustrations have taken center stage and all major companies seem to have used them. Even more recently, it has become more obvious that such illustrations are attracting attention. Does one very important thing when it comes to abstract graphics. Make sure their audience can interpret what they are saying. If the latest rations are extremely abstract, they won't make a lot of business sense. It is their functional element that helps the website or application grow.
Gradients
The next trend to come back into fashion again is gradient. In 2020, multi-colored Grants will be in both backgrounds and text films. They create multiple colors that contrast as well as the illusion of depth. However, too many monotone gradients can look sloppy and boring.
2020 has given way to videos, great ways to grab attention and entertain your website visitors are welcome as high-quality website images. This allows the message to be delivered quickly. Another thing that is gaining traction is a big fat. Without photography, the video style is also gaining traction. It would surely give visitors a bold experiment, but the year is already in sight, the video says. You need to make sure it's the right size and that your site doesn't like it if you use it too much.
In many cases, web designers understand the latest web app designs so they can implement them correctly. For this reason, they browse various articles on the Internet to analyze other designs that are trending right now. These proven design sites are helpful for web developers to understand the latest trends. There are so many different trends out of there that figuring out which one works better and can be a challenge. 
Web App Design Trends 2020 – Final Words
When it comes to web app design trends, 2020 will be the year of diversity. Designers have a wide range of choices, from simplicity to over-the-top colors and combinations. It all depends on what makes Apple's website stand out. The designers were striving for the best, the web design features we discussed. This year definitely looks promising for designers who will be busy mixing many different friends together, and all of us who will witness and enjoy them in our application.