Guidelines for Effective Use of Avenir Font in Web Graphics
Do you want to improve the design of your website? You have to use effective strategies in choosing the right font for your web graphics. Typography plays an important role in enhancing the usability of websites. You have to arrange the letters in a perfect style so that the text of your web page should be so readable. The text-based content in web graphics should be picked by following the best practices so that it will be legible for your viewers.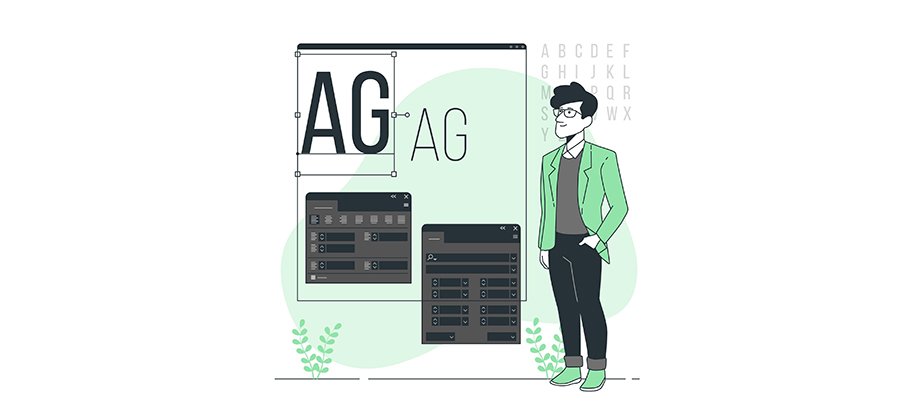 They will get a comfortable reading experience from your web page. This element is so vital in the designs of websites and graphics designers spend lots of their time to get perfection in this terminology. Let me show you the best practices for improving the selection of the right typeface in your web graphics but before that just learn a few basics of typography:
Typography Basics
You will find a majority of the information available on any web page is written in textual form. The graphic designers use different fonts and their families to blend their web graphics in a stylish way. This presentation of textual data is chosen by following a certain set of rules known as typography.
Typography defines the readability and its comfort level in any textual design. The font type, size, spacing, and orientation will show off the mood of designers. They present different characters mixed with symbols and fancy letters in such a way that the reader can't recognize the brand message hidden in these designs. It is probably the easiest way to send your brand message and goal to your consumer's mind without any hurdle.
Why Is Font So Important in Web Graphics?
The feel of choosing the right typeface for your web design can come over time. Graphic designers need to practice this exercise for long hours and will get this sensation at the end of the day. It is important to practice this expertise in the right way, otherwise, you may mess with the situation. If you are planning a successful website design and need to improve the readability and usability of textual content of your web design then you should choose Avenir Font Family for the best practice in web graphics.
As a website owner, you need to spend more time choosing the right typeface for your web design. The textual content should not be challenging for the readers to understand and read. For this purpose, you need to follow best practices to select the right font for your web design. Keep reading and find the best possible way to design perfect textual content that feels better on the reader's eye and you can convey your brand message to them.
Things to Remember When Selecting Font in Web Graphics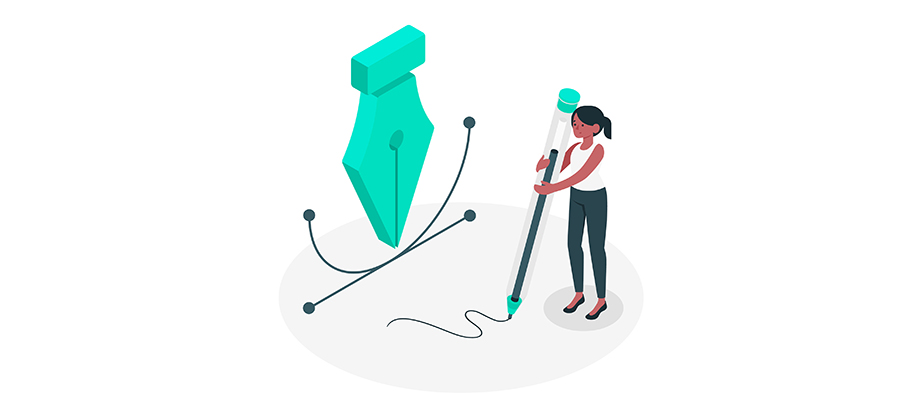 There are plenty of ways to optimize your typography in a user interface. There is a certain set of rules or crucial things which should be looked for while choosing the perfect font for web graphics. Let me show you the easiest way to improve the readability of your textual data in web design.
Branding
The most important thing in choosing the right font for a web design is to go for the typeface which matches your brand's character. The designers hide the brand message and its business goal in their visual designs so that the reader can't realize the branding inside the typeface. The spirit of your brand should be integrated with the characters and symbols of the selected font. It is vital to choose such a type that is a perfect representation of your brand.
Legibility
The textual data in any web graphics should be legible. If you choose an unclear or unreadable typeface for your design then the reader might disregard your design. You can decorate the titles and headings of your text in some fancier way. The body text must be legible on all types of screens and it should be comfortable for the eyes of its viewer.
Serif vs Sans
Serif typefaces are usually great for printed text. They are more readable in digital formats. It is not a good idea to use serif fonts for all textual content of your website. You can use serif fonts in titles or headings but if you looking to describe these headings in body text then you should go for sans serif font. They have more readability power in blocks of text and viewers can understand your message in a better way.
Font Family
You should know the size of the font family which you have selected for your web design. There are certain occasions where you have to choose similar fonts family for a single web design. The most effective way to choose different styles and weights in your textual content is to go for a font with a superfamily.
Limit the Total Number of Fonts
You can limit yourself to a total number of typefaces for a single web design. It will improve the usability and scalability of your content. You may apply different typefaces for different headings, but the textual data should be visible in one way for readers. The headings and body text should be distinguished from each other in font combinations. This will also improve its usability and readability. The readers comfortably understand the intent of your text.
Avoid Using too Similar Fonts
Using multiple fonts in a single design looks so creative and increases visual diversity. You can present your textual data more innovatively. Just remember that these typefaces may not clash with each other. If you are looking to choose two fonts for a single web design then rest assured that these two typefaces should not look identical to each other.
When Selecting Two Fonts, Use Decisive Contrast
When you are going for multiple fonts, this combination should generate harmony between them. There should be a substantial amount of contrasting variations between these typefaces. If one thing is similar in these fonts, the other point should have a conflict with the first one.
The best way to use decisive contrast is to mix your title, headings, and body text with serif and san serif typefaces.
Useful Tips
Here you will find some pro tips which can be used in any web design:
Limit the number of fonts in a single design
Try to choose sans serif font for body text
Never use all caps
Avoid text animations and extra spacing between lines
Limit the total length of a single line
Try to select standard fonts for web graphics
Keep the total number of fonts minimal
Try to pick a typeface that can work in several sizes
Role of Font in Web Graphics – Our Verdict
As a web designer, you need to get familiar with all the best practices of choosing the right font for your web design. This feel will come with the passage of time and routine exercise but once you get the sensation of according to your web design then you can easily pick the right font for any design in just a few minutes. If you are looking for the best font for the textual content of your web graphics then you must go for Avenir Font Family for this purpose.
It is important to keep the total number of fonts minimal and use sans serif typeface for the body of your textual data. The spacing between lines and characters needs to be identified to a certain limit. Further, remember that standard fonts are easy to read and provide a specific look to your textual content. I can hope that these practices will give you lots of confidence while choosing the typeface for your web design.