Productivity Tools for Web Designers – 5 Best Ones in 2021
Being a web designer in 2021 is far from being like a walk in the park. The main reason is the huge level of competitiveness. You won't earn too much money if you're only at the beginning of your journey, but still, web design is always a profitable field that can help you grow. Expert web designers have a lot of benefits, regardless of the programming languages they learn. Web design doesn't care if you're young, old or what nationality, religion, or ethnic background you have. Lines of code can always be improved and deleted, and you must certainly not get discouraged if you make mistakes while writing them. Even top programmers write faulty lines of code every day. Another advantage is that English is the universal language also in the coding world, and last but not least: there are tons of websites out there to use for learning to code and practising it for free. But even with all these advantages, there are still certain productivity tools for web designers, and we're glad to mention some of them below.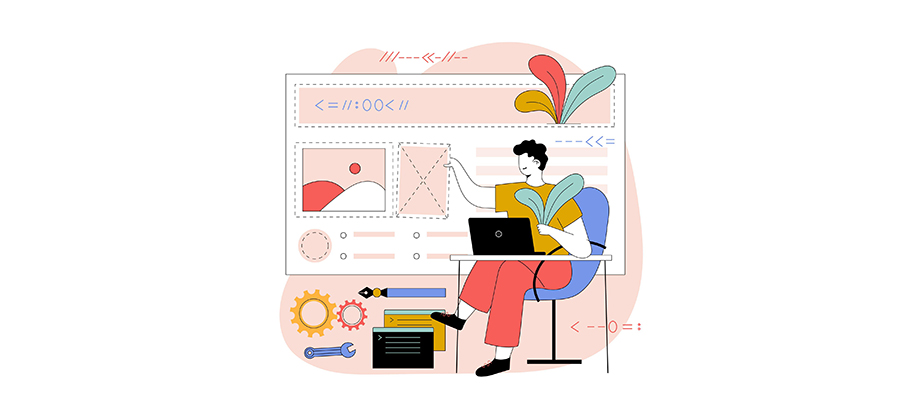 Sublime Text 3
After you have chosen to use a video calling app such as WhatsApp Web for establishing the plans with your teammates, the next step is to choose the right text editor for writing your lines of code. We recommend Sublime Text 3 from the bottom of our heart, as it will ease your programming work tremendously. When you're typing an opening tag, for instance, the program will automatically place the ending tag and set your writing between them. There are also a lot of useful shortcuts to use in the app once you highlight the desired text.
Productivity Tools for Web Designers – Trello
Trello is more like the program for web pros, and it gives them the opportunity to organize their projects. You can use Trello for grouping projects out into boards. Each card will have its own notes, attachments, comments, due date, and checklists. You can always use Trello for adding other users to your boards to help you in your projects.
Top Productivity Tools for Web Designers – Harvest
Web pros can use Harvest to track the time of their clients through the built-in timer to see how much time is being spent for each client and project. Harvest even allows the user to add unlimited projects. It surely means a lot for a mainly free-of-charge app, although it has some paid options. Over 70,000 companies are tracking time using Harvest, and there's no wonder why. As the description itself says, we're talking about a modern time tracking app that involves less effort, improved profitability, and more joy.
WhatsApp Web
WhatsApp Web recently received the long-awaited video-calling feature, although it was initially available only for the mobile version of the Facebook-owned instant messaging app. This means that web designers and programmers, in general, can easily use WhatsApp Web for video calling each other and therefore collaborate in a more efficient way. Almost everyone has a WhatsApp account these days, considering that the service has more than 2 billion users worldwide. This could only mean that you can find pretty much anyone while using WhatsApp Web, the desktop version of WhatsApp. You can also use a secondary account using BlueStacks.
Productivity Tools for Web Designers – Jing
Jing is basically the Snipping Tool built into Windows but on steroids! Whenever you need screenshots for edits and revisions, you can trustfully use Jing to snap them and mark them up. The sharing part is also easy. You'll instantly get links to your screenshots that you can give to others via emails or WhatsApp. With technology constantly evolving and never ceasing to amaze us all, we can be sure of at least one thing: web design will always be an exciting domain.