Music Band Website Templates that Will Rock You
A website for the band or any other artist is a visiting card that allows fans learn more about their favorites, listen to their projects, get the latest info on tours and concerts etc. The website helps novice musicians to announce themselves, establish the connection with the audience and the record studios as well as it allows getting more followers.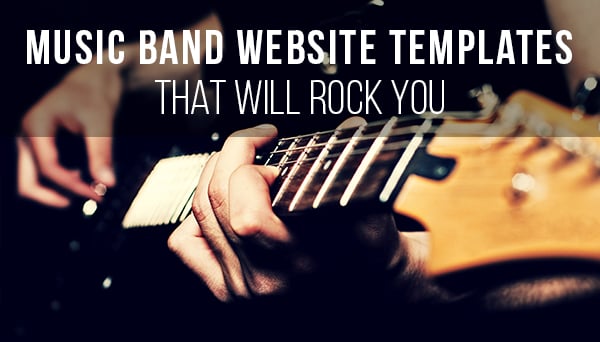 Music band website templates are to be the best solution for a band. They offer all the must-have functionality for the band's website and you need only to fill the template with content like photos, videos, and info about your band. Let's find out what elements and design solutions should have your music band's website.
As I mentioned, a website is a face of the band so it should reflect its style and keep up with its message. However, when it comes to the website design for musicians (especially for rock bands) – there are no strict rules. This design should make a statement and stick to the memory.
Color Scheme for a Music Band Site
While choosing the color scheme for your band's website think of what tones suit it the best. You may take some kind of synesthetic approach and try to "see" your music in colors and lights. Grunge rock bands often use a grungy design for their websites while country musicians choose earthy tones and a 'wild-west' decor. Hard Rock bands often go for a dark palette and sometimes make use of monochrome designs.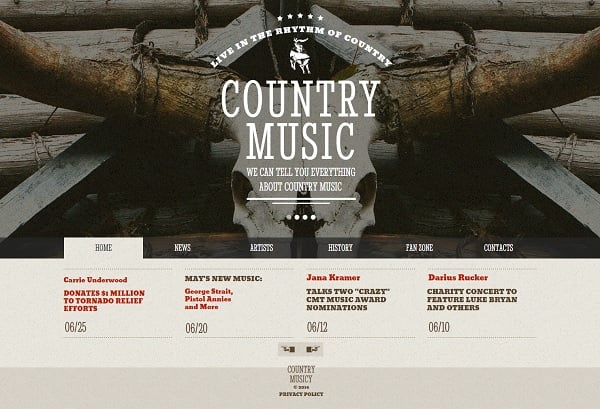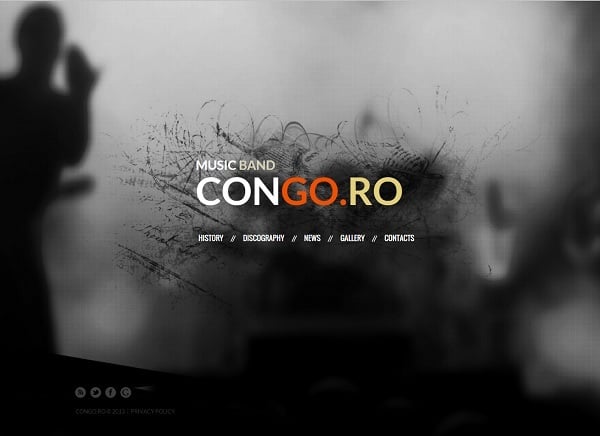 Large header or a huge background is a common practice for the music band website designs. It may contain a photo of the band (or a collage of their photos). The header created with one of composer website templates ay also include a collage of the disc covers that display the best works of the band. Stage and concert photos is one of the best solutions for the background images, photos of the band in a recording studio also make a good statement.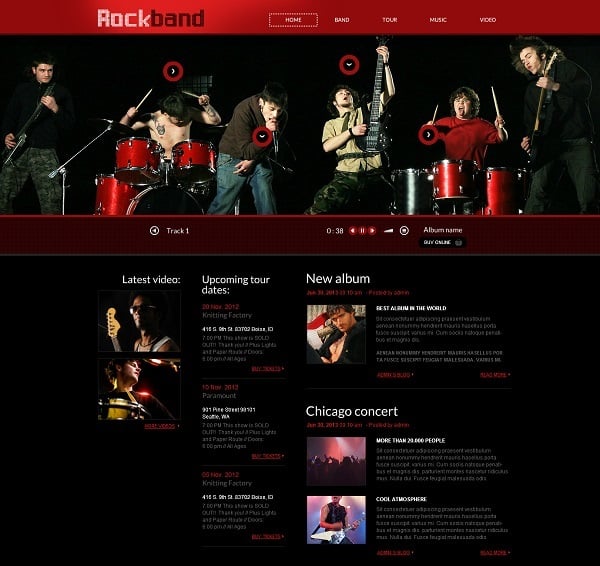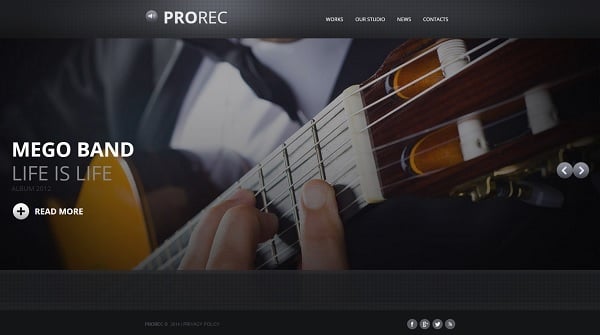 Music Band Website Content
Actually, when we speak about the content of the website for a music band, photos are among the main elements. You should properly arrange the Gallery of the website to let users easily find photos from the latest gigs, behind-the-stage situations, and other events. Choose creative ways of presenting a gallery to attract users.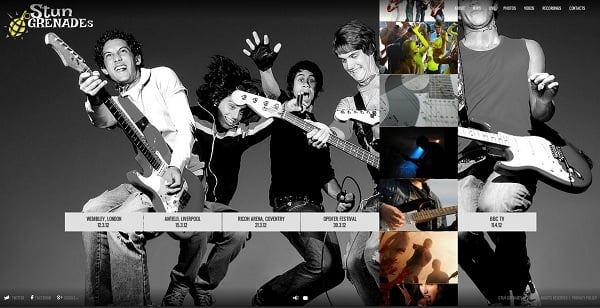 Videos and music are another kind of content that is vital for the music band website. Music is the main thing the band is gathered for so let people hear the music you make. Add a widget that allows playing your songs. It's easy to do if you have an account on a SoundCloud or other audio distribution platform that allows adding its content to external resources, like website templates.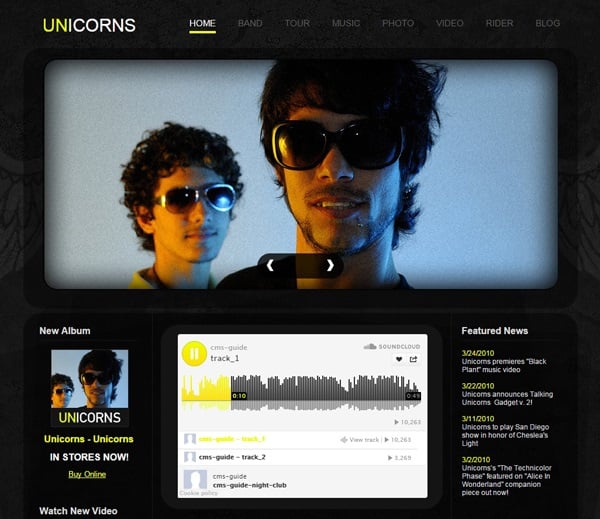 Just one consideration: don't use an auto-play when the user first opens your website. In most cases it frustrates and irritates visitors, especially if they can't find where to turn the sound off. Allow people to choose what and when they want to listen on your website – that's the best thing you can do in terms of UX.
Videos may be shown on a Home Page with a help of the Latest Videos widget. But the general amount of videos should better be stored in a Video category.
The layout of Music Band Website Templates
Perfectly organized layout and easy navigation are the key elements in the music band website design. Many users have complaints about cluttered layout and the inconvenient menu that is hard to use. Visitors should be able to easily find the content they want to reach. Thus, the navigation should be clear and simple and unambiguously guide users to the content they need. The following pages are required for the music band website layout:
Biography (About Us);
Discography;
Events;
Gallery (Images and videos);
Contacts.
A separate page for users' feedback is to be another cool option you may wish to include into your music band website template. Include a contact form for your fans where they can leave regular feedback on your band's music, gigs etc. This pays a lot for users engagement and UX. Don't forget about social buttons. You have accounted for the band on Facebook, Twitter, and, of course, YouTube, right? Connect them to your website and add social buttons to the Home page.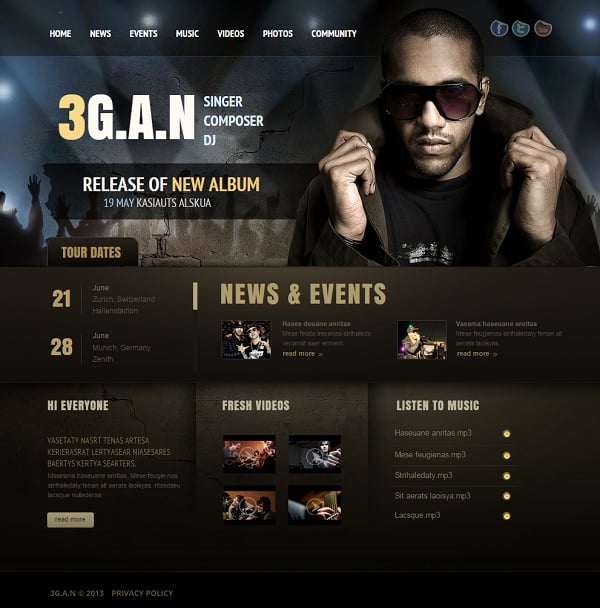 Add a separate News and Events page. This category is extremely useful and allows your fans to easily know where the next gig is to be set. Other events like new album release or various sessions and meetings should also be announced in this category. Actually, this kind of content should be visible on a Home page first, but a separate category is also a must.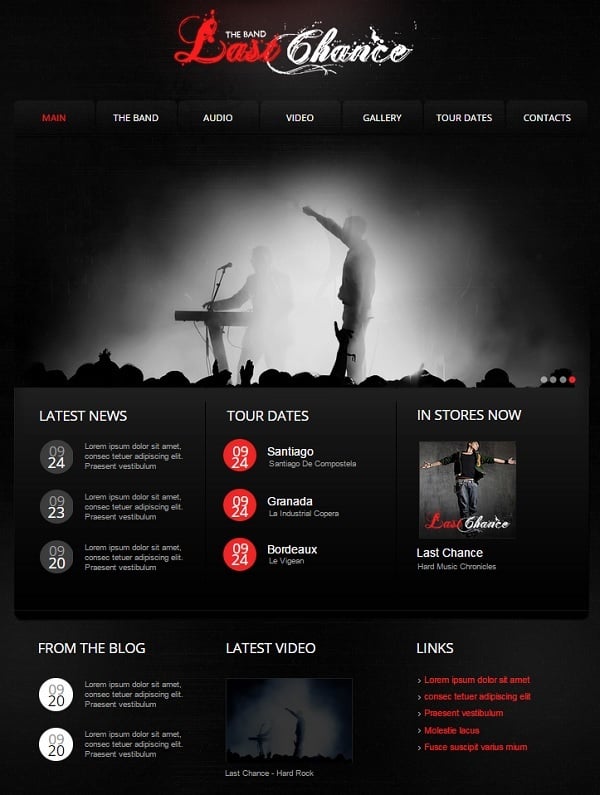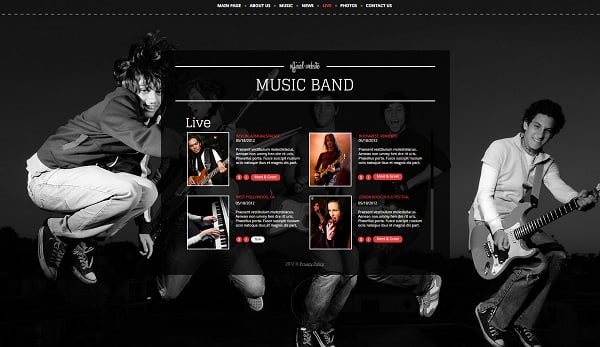 Everybody loves free stuff. Include a Download section into the music band site design with offering them some free singles or podcasts to download. And you can always include a Store page on the website to sell physical copies of the albums, concert videos, posters, cards with autographs and other merchandise.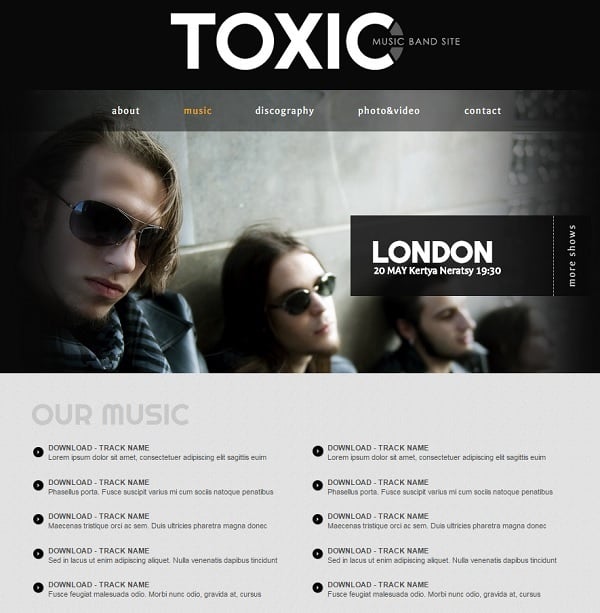 These are the main concepts about good artists website builder. But you should remember that rules are great but breaking the rules and creating something unique is even greater. Don't be afraid of adding some zest to the website, show your personality and you will definitely cut through the clutter and make a statement. Here are a few more template ideas to get you started.