How To Create Crowdfunding Website – Easy Guide
Usually, you create crowdfunding website with a single aim, i.e. to find investors for a startup idea. In other words, crowdfunding platforms are by-products of a more sophisticated business project. That is exactly why successful fundraising websites have short lives. What does it mean for you as a potential entrepreneur who wants to create crowdfunding website? It means that you should not spend all your time figuring out how to make a website work. Put simply, you need a professional crowdfunding website template. But where to find it and how to pick the best?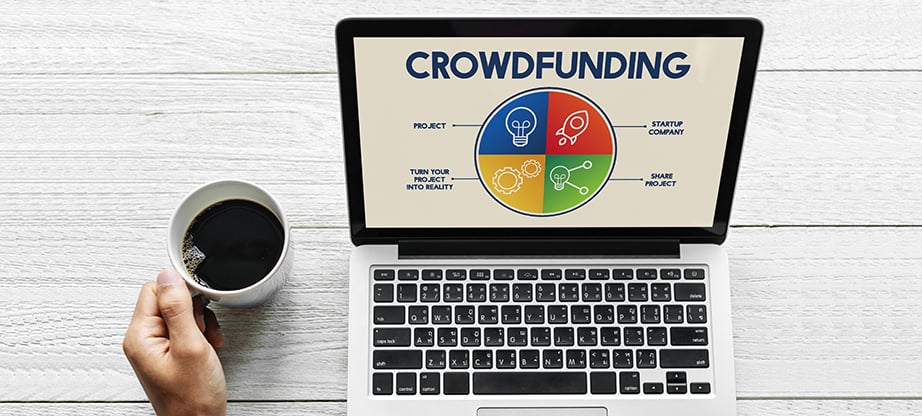 In this easy guide, we will shed light on the peculiarities of three main phases of what is known as "how to choose the best crowdfunding website template" dilemma. These phases are connected with your experience as a user while looking for crowdfunding platforms, picking the one from business website templates, customizing it, and going online. In other words, we will try to explain what to expect during pre-purchase, purchasing per se, and past-purchase phases. So, feel free to join us for the easy guide on how to create fundraising website.
Create Crowdfunding Website of the Highest Quality
To demonstrate how you can turn the theory about fundraising into the practice, we will use Bankroll, the premium crowdfunding website template for consulting companies. Created to satisfy the growing demand for professional crowdfunding sites, Bankroll does not require any coding expertise to be fully customized.
Create Crowdfunding Website: Pre-Purchase Phase
Now you know that to make a fundraiser website, you need a user-friendly and intuitive website template. But how can you check that the template is good enough before buying it? Here is the list of features that will help you find the answer to the question above.
The free trial. Renowned theme houses always offer their prospective customers a test period of at least 10 days to check the functionality of their products. On top of that, it is a common courtesy these days to allow potential customers to test a product without asking for their credit card details or phone number. In our case, with MotoCMS, you provide an email address (or sign up with social media, your choice) to register a free 14-day trial. You get a confirmation letter like the one below. You log in and start to create crowdfunding website. Yes, this simple.
The drag-and-drop website builder. Once you get a professional crowdfunding website template, you should start customizing it. The best way to do it is to apply a drag-and-drop technique that does not require any extra coding skills on your part. Let's take the Homepage as an example. It goes without saying that if you know how to start a fundraiser, you also understand that modern visitors reject lengthy texts. But how to you keep your Homepage informative without texts? Quite simple – you do that with widgets. For instance, with drag-and-drop, adding a Progress Bar widget to your Homepage is a piece of cake. So, without touching the web code, you can clearly demonstrate the proportion between the money you already have and still need.
The professional tech support. Many theme houses offer support for a year after(!) the purchase, which is a real red flag. Remember that you have a right to get informed about how to create fundraising website even before you pay for a website template. NB: Note that tech support can take many forms. For instance, with MotoCMS, you get to enjoy:
The personal assistant available via a live chat or phone 24/7;
Interactive tutorials;
Help question marks.
Create Crowdfunding Website: Purchasing Phase
Let's say you have found the template you like. You are ready to pay for it. This is where you have to stop and double-check what you actually get as a part of the deal.
For instance, with MotoCMS, buying a crowdfunding website template means free updates and 24/7 tech support for 1 year as well as one-time payment (no additional fees are required to renew your license). Great, right?
Create Crowdfunding Website: Post-Purchase Phase
Do not expect your crowdfunding website to take care of itself once online. In fact, the first couple of days after launching the fundraiser project, you can find yourself extremely busy. In order to avoid the unnecessary hassle, make sure that your crowdfunding website template offers the following options:
Advanced payment settings. Let's take the PayPal button as an example. Thanks to the drag-and-drop functionality, you can place this button on any page you like. After that, you can start customizing your payment settings, i.e. defining the type (Buy Now/Donate), the currency, the contribution amount (any or fixed) etc.
The (re)branding potential. Regardless of how many campaigns you are planning to launch, it is important to have rebranding instruments at hand. One of them is Color Picker from MotoCMS. This tool contains the color palette with 5 dominant and 25 additional colors, all hand-picked by professional web designers. You change one color – the Color Picker modifies dozens of elements in a second – you get a completely new website (s. the image below).
The SEO-optimization. The more prospective investors see your website, the better. That is why make sure that web crawlers get impressed with the quality of your content, or – in other words – apply best search engine optimization practices available. To do so, make use of the SEO-optimization tools MotoCMS offers. Some of these tools are available under Settings – SEO. This is where you can generate an internal/external sitemap, define the "Lang" attribute etc. Other SEO instruments accompany every single page of your crowdfunding website in the right part of the screen. Due to them, you will not forget to add keywords and meta descriptions to your website.
Conclusion
All in all, a crowdfunding website is not a luxury web product available only for web developers. If built with an appropriate template and customized wisely, a fundraiser website can become your reliable source of income. So, kick off your first fundraiser and may your business take off!