7 Tips to Create a Hotel Website with Hospitable Design
What are your first associations with the word "hotel"? Business trips or vacations as usual. It doesn't matter which of the two comes to your mind first, both of them mean a definite level of comfort and service. Decades ago it was rather easy to choose a hotel because there were just few of them providing their clients with comfortable living conditions, highly qualified helpful staff and a number of additional services and special offers.
Nowadays even a small hotel in a little town can impress its visitors by a full set of such things. The competition is really tough. The only way to outpace your competitors is to reveal all strong points of your hotel to potential visitors. That's why you badly need a skillfully designed, efficient and user-friendly website.
# 1: Make Your Site Responsive Not to Lose Half of the Potential Customers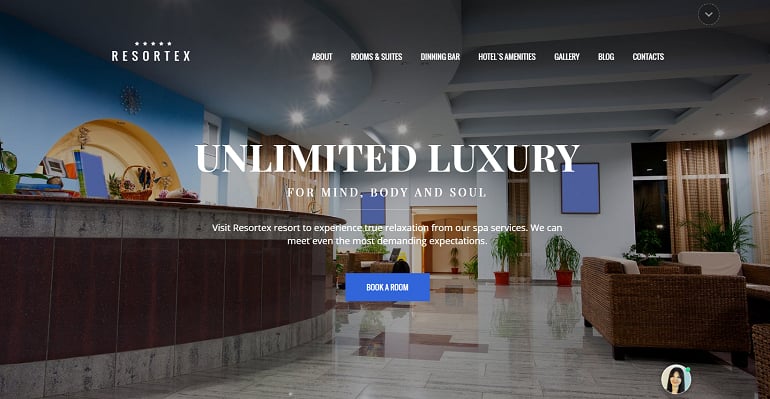 According to the recent research, over 58% of adults have smartphones and approximately 60% of all website traffic is fulfilled using various mobile devices. Responsive design makes your website optimized for any mobile device. It means no more attempts of your visitors to see the whole website that doesn't fit their mobile screens by zooming or side scrolling. Don't forget to check how your website looks and works on a mobile device.
# 2: The First Impression is a Major Part of Your Success
It's common knowledge that the first impression is the strongest one. The main purpose of your website is to catch its visitors' attention and not miss it out until they take a final decision to reserve a room in your hotel or use one of your special offers. It's better to choose the one from hotels website templates with a full-width content design containing a slow slideshow (moving images are very effective in grabbing people's attention) and a static header in the center to create your brand identity.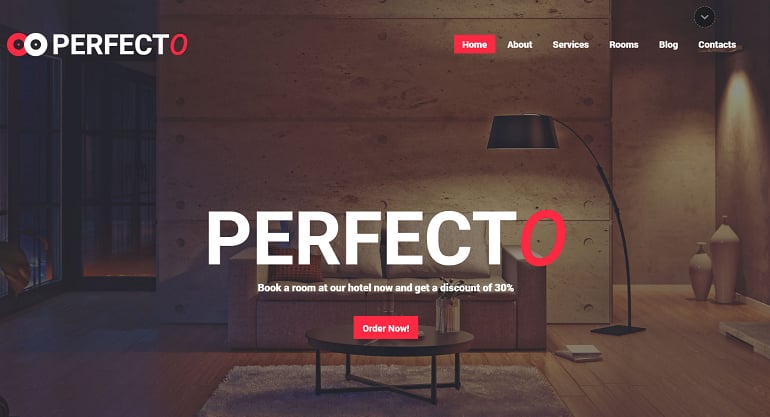 It will successfully communicate your core message to your visitors and make them unconsciously remember the name of your hotel which later will be subconsciously associated with luxury and charm. Bear in mind that the images in the slideshow should be unique and of high quality.
# 3: A Virtual Tour Creates an Unforgettable Sense of Presence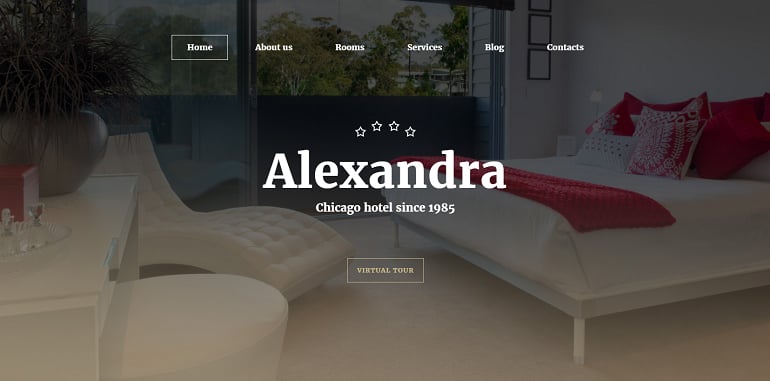 Words aren't always enough to describe some things in detail. Photos and videos are better means to convey the atmosphere of your hotel, but even the best ones can't be compared to a virtual tour. It gives your visitors a possibility to step into your hotel and experience it for themselves. It goes without saying that it is the most effective way to arouse your visitors' interest and make your potential clients the real ones.
# 4: Special Offers and Additional Services Make You More Competitive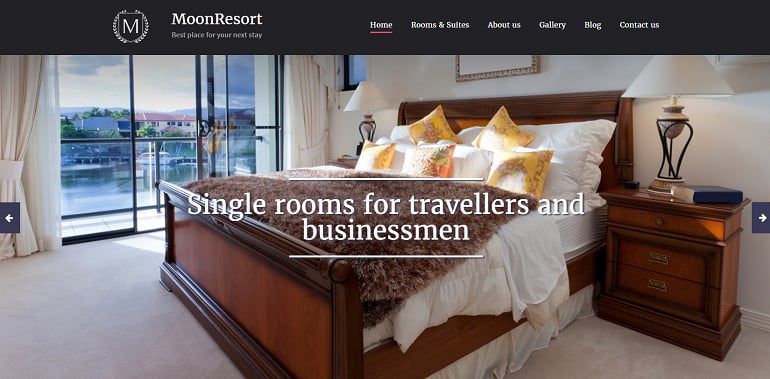 Give detailed information about special offers and services that help you stand out, especially pay attention of your visitors to the free and unique ones. Use photos of the real clients and their testimonials to make your offers sound truer to life and alluring.
# 5: Easy Navigation Plays into Your Hands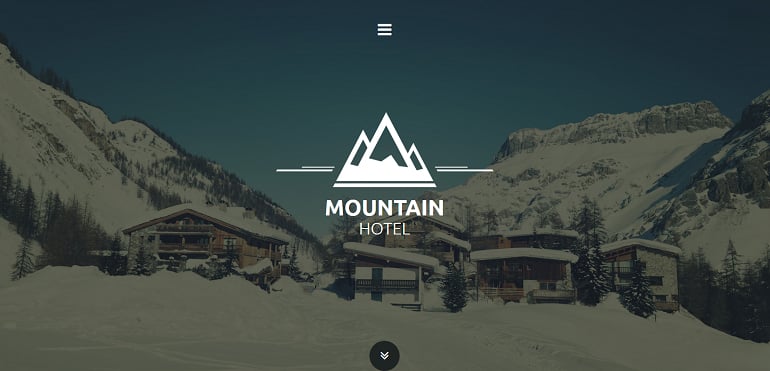 Never forget that just a handful of your visitors are the Internet gurus with much free time and great patience. Your potential visitors are just simple users who will not burden themselves by futile attempts to figure out where to find the information they are looking for. If they fail to see it at once, they will leave your page without any hesitation. The top horizontal menu bar position will be an effective one. Make sure it is easy to read and clear for everyone.
# 6: The Booking Button Should Always Be within Reach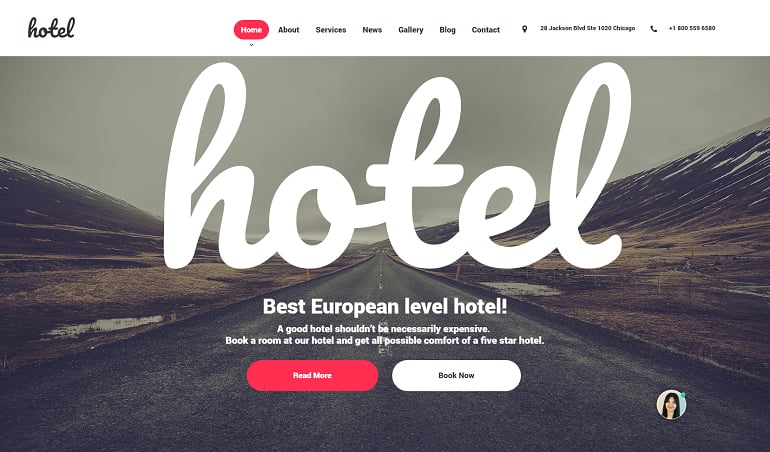 One of the most important elements of your website is the booking button. Any time your visitor is ready to make his choice the booking button should be available. Place a "Book Now" or "Reserve Now" button on a conspicuous place on your home page and near your special offers – it won't give your visitor additional time for hesitation as in case when he is scrolling up the page to the menu bar for several seconds and has time to change his mind. Make sure that the reservation form is quite clear and contains all the information you need for booking.
# 7: A Blog Page Shows Visitors That Your Website Is Alive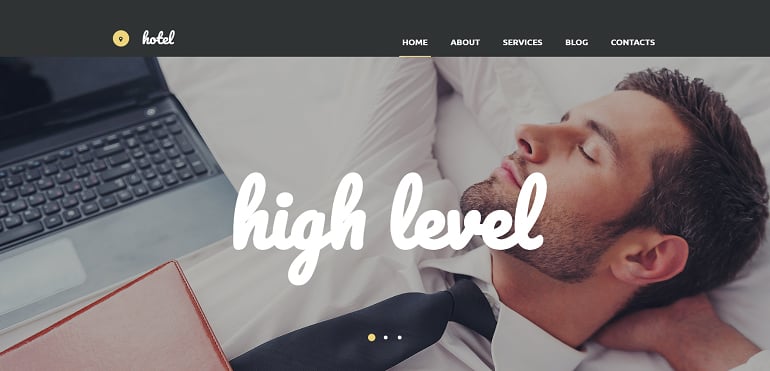 Firstly, a blog page gives you an opportunity for getting instant personal feedback. It's of vital importance because any of your visitors (former, current or potential) have a chance to read and respond to your posts immediately. Such a way of feedback is modern, fast and more effective than traditional hotel response cards. Secondly, you will be able to announce some coming soon events concerning your hotel or promote your new offers and services. Just keep your blog page updated and informative.
To sum up, creating a website for your hotel is an important and responsible task, but you can make it easier using Moto CMS. You will definitely find a template designed especially for your needs. But never forget that to create a hotel website isn't enough. Constant development is the only key to success – having once created your website keep improving it day by day not to stay behind in our competitive world!