10 Interesting Web Design Ideas for Students
Every computer science student taking a web design class knows that practicing is the best way to learn. Yet, most students focus only on studying the rules and wait too long to start a project.
Sometimes, the delay in starting a real-life project comes from not knowing the best web development projects that can bridge the gap between theoretical knowledge and practical application. If you're looking for inspiration on interesting web design ideas for students, your search will end here!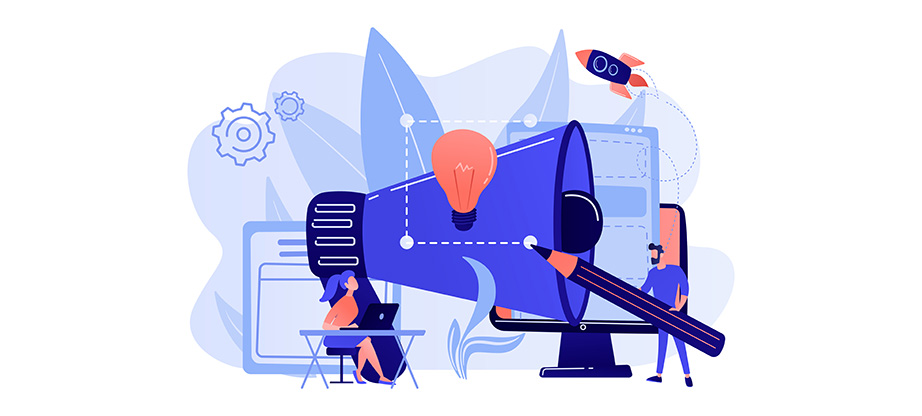 The more you practice and experiment with challenging projects, the better your real-world development skills will be. Read on to discover 10 popular web design activities for students that will give you hands-on experience.
How to Find Creative Web Design Activities for Students
Web design is not an easy thing to learn or teach. That's because all the technical information can be too complex to understand, even if you are passionate about the course. The practical nature of the subject makes it boring to learn in an academic manner. Interesting projects are the best way to ignite your enthusiasm for web design.
However, it can be difficult to develop a visual brief or web design ideas for students without prior practice. In such a case, creative ideas and tutorials are a good source of inspiration and a way for designers to hone their skills. Besides, the best website design activities for students cater to the design needs of other students, the school, and businesses.
Still, if you find yourself struggling to come up with creative web design activities or need help writing a paper in web development, there is no shame in asking an expert for assistance. Learning is easy when you have an online service that gives you access to a professional in web design to whom you can delegate your writing troubles. If you have an urgent task or a complex assignment that's getting you stressed, an expert can write it for you from scratch. That way, you can stay on track and keep learning. Find out more about how you can get help with web design projects and academic papers by visiting the following academic writing service CustomWritings.com and its team of professional writers.
10 Interesting Web Design Project Ideas for Students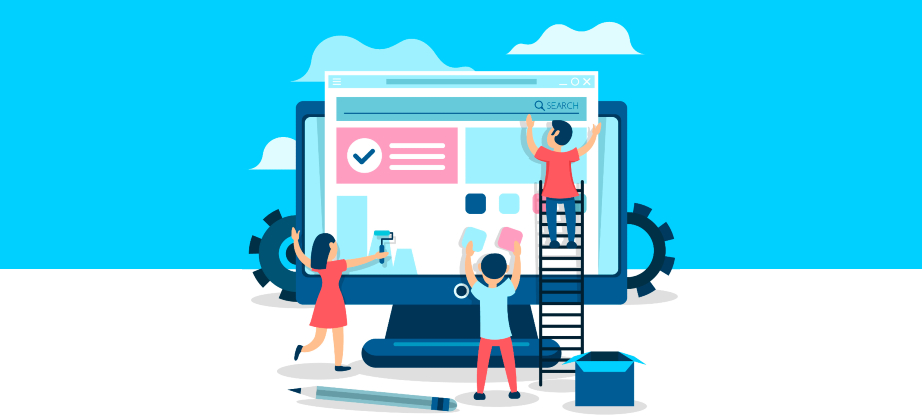 An "About Me" Page
An "about me" page is a highly ranked page on any website and a great way to learn aspects of web design. Students can use the activity to apply interesting and engaging design features that show who they are and what they've accomplished. The project is also fun, and students can be creative with the page layout, graphics, and text formatting, among others. This idea is appropriate for students who want to master HTML coding.
Student Result Management System
Another fascinating project for web design students is creating a student result management system to manage students and track academic results using PHP Language. The project is simple, and the web application concepts are clear since there are many similar real-life systems. Also, the project is a chance to apply creative web design ideas for students, designs, graphic elements, and illustrations learned in class.
One-page Layout
One-page websites are a popular trend in modern web design. These types of web design activities provide succinct information about a service, idea, or product on a single page. Students that choose this project will learn how to use optimized scrolling solutions, graphics, responsive designs, and mobile-friendly interfaces. Also, you don't need to be an expert to build an interesting one-page website.
Captivating Web Design Made Easy with Vendy Pro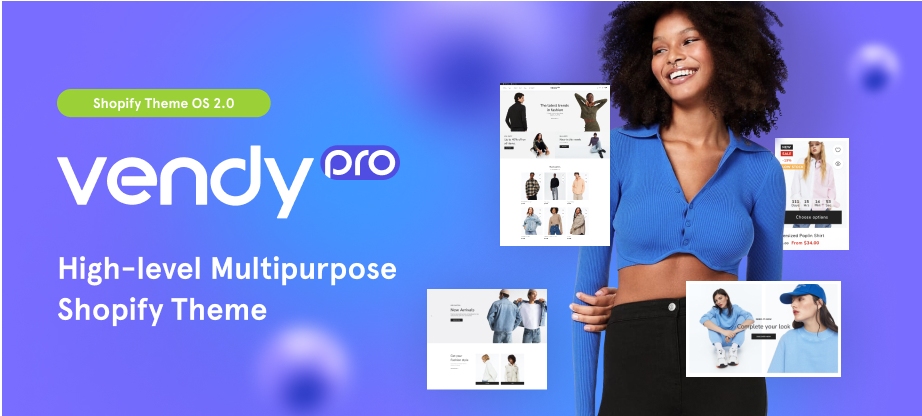 Are you a student looking to showcase your creative ideas through a stunning website? Look no further than the Vendy Pro multipurpose Shopify theme. With its sleek and modern design, Vendy Pro offers an ideal platform for students to create unique and captivating web designs that will leave a lasting impression on their visitors.
One of the key advantages of Vendy Pro is its versatility. Whether you're building a portfolio website, an online store, or a blog, this theme has got you covered. Its flexible layout options and customizable features allow you to tailor your website to match your specific design ideas. Experiment with different color schemes, fonts, and page layouts to bring your vision to life.
Vendy Pro also offers a range of pre-designed templates and sections that can serve as a great starting point for your web design projects. From eye-catching hero sections to interactive product galleries, these templates will inspire your creativity and help you create professional-looking websites without any coding knowledge.
Design or Renovate Web Pages for the School Community
Most clubs, organizations, and sororities in school have their own website where members communicate with each other. You can reach out to the groups and see if they lack a website or wish to renovate the existing one. If so, take on the project and use it to practice creative web design techniques. Use the projects to develop a portfolio that showcases your work and creativity.
A Fan Page
Most college students have some sort of interest in arts, movies, books, games, or other forms of art. The subjects tap into students' passions and can be fun to work on, making them an excellent source of web design ideas for students. For example, you can design a webpage about your favorite movies. A fan page is a great way to practice the use of clear links in web pages because you will likely include links to your favorite music, books, and video clips.
Interactive Quiz Games
Students love playing digital games, and designing them for peers can push their learning to another level. Games are an extraordinary way to tap into your inspiration and passion. You can create a quiz game that can take multiple answers and show correct answers to users. Creating interactive games can help you demonstrate independent problem-solving skills, apply knowledge of real-world scenarios, and sharpen your understanding of coding. However, this project is appropriate for university students with a strong foundation in web programming and game design engines.
To-do List
This is one of the most common projects that learners use to practice web design. A to-do list contains basic interactive features such as dates highlight, tasks editing, strikethrough features to show completion, and text decorations. This activity is a good choice for students taking JavaScript classes since it allows you to design interactive coding lists where you can delete, add, and group items.
Login Authentication
Login authentication is a vital process that helps to keep private data safe by only allowing access to authenticated users. Beginners that work on authentication web development projects enhance their programming skills. For this activity, you will need to design an authentication bar where users can enter their username and password to log in. You can do this activity for your peers or campus groups with existing websites.
Tribute Page
A tribute page is a site created to honor someone or something that is beloved. There are many resources online to help you create a tribute page. Also, it doesn't have to be someone on campus, you can create a tribute page for a celebrity, family member, pet, or friend. Writing this type of project will teach you many aspects of web design because it offers a great deal of versatility.
Survey Form
Survey forms are easy to make but still make good project papers. Lots of companies and students use survey forms to collect data about their target audience. This project is suitable for beginners who want to apply the skills learned in HTML. You will need to design a form that includes relevant questions, such as name, contact, age, address, and other specific questions depending on the audience and research details. Designing a survey form will test your webpage structuring skills.
Summing Up
Overall, there are hundreds of web development project ideas that students can complete to get hands-on experience in website design. All the projects discussed in this post are easy to complete and provide practical knowledge of various features of web design, so they are great for beginners. Remember to choose an activity that is interesting and right for your skill level.