How to Become a Web Designer: Features of The Profession and Where to Study
Over the past few years, the profession of a web designer has become very popular and prestigious, which, allegedly, can be learned even with zero drawing skills. However, many people believe that it is enough to master a couple of graphic programs and learn the basics of site-building. Is it so? Is it possible to master web design independently and where to study to become a web designer? The experts of the best essay service have tried to make sense of these issues.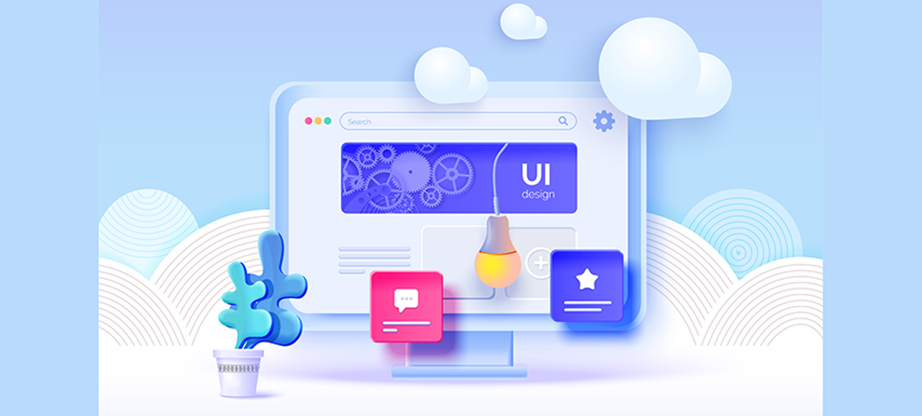 Who Is a Web Designer?
Before we go deeper into the issues of where you can learn web design, consider the meaning of the existence of this profession. Web design is a type of design and a branch of web development. Web-designer – a specialist responsible for how a particular site is perceived and displayed on the Internet. Using computer technology, he creates and handles the elements of graphics, comes up with logos, banners, develops the structure and navigation of the site.
Thus, the scope of competence of a typical web designer can be divided into programmatic, visual, and style components. This is the organization of electronic information and its pleasant design, the development of interfaces for websites and applications, the creation of amazing graphics that serve the main tasks of the site and the needs of the target audience. To create compelling websites or the best networking presentation, a web designer works closely with brand managers, web programmers, layout designers, marketing specialists, and SEO web promotion specialists.
A good web designer – a specialist who knows how to work with graphics editors and has good artistic taste. A great designer is both a talented artist, an intuitive psychologist, and a strong technical expert.
Become a Web Designer – Essential Knowledge and Skills
A good craftsman should make a functional website that will be convenient for visitors to use. For this reason, he must have the following skills and knowledge:
knowledge and capabilities in working with typography, colors, and other structural design elements;
make user-friendly functionality, think through UI/UX;
know how to work with essential tools such as Adobe Photoshop and Illustrator, Corel DRAW, and others. In addition, knowledge of the programs GIF Animator, FineReader is welcome. This list is not complete, as in the process of work may need other specialized programs;
be competent in specifics of work with the layout in HTML and CSS;
competently prepare design layouts before sending them to the layout designer;
be able to intelligently design advertising, know how best to attract potential customers, and have the marketing competencies to ensure effective sales or other important goals;
have an individual, good taste, sense of style;
process images based on a predetermined model through the use of special programs.
Become a Web Designer – Individual Qualities
In addition to the necessary skills to perform certain types of work, a web designer must have qualities important to his profession. Let's list the basic ones:
communication skills: be able to express thoughts, work in a team, work with clients, focus on their needs, find an approach to everyone;
curiosity: to find uncommon solutions, to look for different ways of solving tasks within one job
analytical skills: to plan all the stages of the work, to analyze, structure, determine the steps and their sequence to get the best result
diligence: to work on the task without the distraction of the social networks, messengers;
assiduity: to work on the task for a long time, not devoting much time to rest and "smoke breaks
responsibility: understand the importance of meeting deadlines and the timeliness of reporting to the customer of the service;
imagination: to imagine the result – the final look of the site or page after all stages of work.
An essential thing in the work of a web designer should be considered a sense of taste. However, you should not think that taste – it is an innate quality. It develops gradually, in which a significant role is played by self-development. For this reason, it is vital to work on yourself.
6 Ways to Become a Web Designer: Online, Free, and Paid
Watch videos on YouTube, take Photoshop lessons or still enroll in a specialty at a university? Learn how to become a web designer when everything is developing rapidly.
Option 1: Online University
Enroll in an online university majoring in "web design" or "graphic design" and take several years to receive a traditional online education, aside from special subjects, brand design, interface design, web design, animation, and analytics. It may even seem like a plus. Only there's a nuance.
Pros:
You can study at a convenient time (if deadlines are not tight).
Diploma of state standard.
Cons:
Even in long courses, all the best teachers from the best studios in the country and the world do not teach. This is just private practice, like everywhere else.
Option 2. Self-education
The most challenging way. To move forward on it, you must first find the process of a web designer and then, for each stage of work to find a selection of books and videos, as well as intermediate product samples.
Pros:
You can learn at your convenience.
Almost everything can be found for free.
International outlook on theory, ready-made design solutions, and a good bar.
Cons:
The path will require considerable experimentation, time, persistence, passion, and the will to win.
You need to find a project and a mentor on your own. Otherwise, everything you learn may not add up to a coherent picture.
There is a risk of not picking the best agencies.
Option 3. Online Courses
An excellent option to start is if you carefully study the teachers, their work, and their approach. Take a free piece and then decide.
Pros:
You can study at a convenient time.
You can buy courses in installments.
Cons:
Most likely, another series of courses will be required.
Sometimes you come across expensive trajectories with an emphasis on tools, not projects and skills.
Option 4: Online MasterClass Courses and Workshops
This approach is good for sharing experiences. You get the essentials right away, dive into the project, and start doing and adjusting with feedback. Then, the mentor parses the work and recommends what the participant should work through on his own. This is the same as when preparing a research paper. Of course, you can ask someone to write my research paper for me, but working with a mentor is invaluable. He will help the investigators with the structure, literature search, and general outline of the work. Such cooperation will only bring positive results.
Pros:
The program contains relevant and applied information.
You learn how to solve problems close to reality.
Cons:
High cost of working with a mentor.
Option 5: Freelance
There are a lot of clients in the marketplace who need help—ideal for work and training.
Pros:
Opportunity to get an actual case study in your portfolio.
You can try anything you want.
Cons:
You may have to work nights and weekends to meet deadlines (combined with your main job).
You set your standards, set the bar yourself. In the end, quality can suffer.
Option 6: A Balanced Approach
You practice in the tools on combat projects. Then build up your horizons and courage through a series of short courses from well-known design agencies and companies. And pack a portfolio. And then start submitting applications for test assignments, attaching portfolios and logos of agencies where you studied (will show your serious attitude).
Pros:
You can study at a convenient time.
You are guaranteed to learn from experienced experts and studios in the country and get an outlook on practice.
International outlook on theory, ready-made design solutions, and an excellent global bar.
Gain only relevant and applied information.
Learn how to solve problems close to reality.
Get serious pre-conditioning before the fight.
Gather a diverse portfolio (with status studio logos) and show a severe attitude before going in for a test assignment and project.
Get more combat experience for less time and money.
You can buy everything inexpensively.
Cons:
You need to do scouting experts and companies to learn from and plan your development.
You won't get a state diploma and an international degree.