Best Windows Media Players For High-Rec Audio
Finding Windows media players for just any audio is a big deal. There are a lot of factors that come into play. The simplicity of the interface, the complexity of functionality, personalized settings, search filters, converting, the capacity of making automated playlists. However, when it comes to a high-quality sound, that's where the situation becomes really tricky.
Unfortunately, built-in video players for Windows do not support the hi-res tracks. So, users have to see other alternatives out there. Your goal is to find software that supports FLAC, DSD, or MQA formats, but also offers the typical functionality range.
The Challenge
We tested several dozens of Windows media players that claim to support high-rec tracks, and it turned out, the situation wasn't as optimistic as we had initially anticipated. Quite often, if the player is geared to support high-quality sounds, it misses out on essential aspects of users experience and personalization.
To make things easier, we picked our favorite Windows media players and reviewed them. Here is the full list of our preferred high-res tools with the best-designed functionality and interface in the package.
1. Hysolid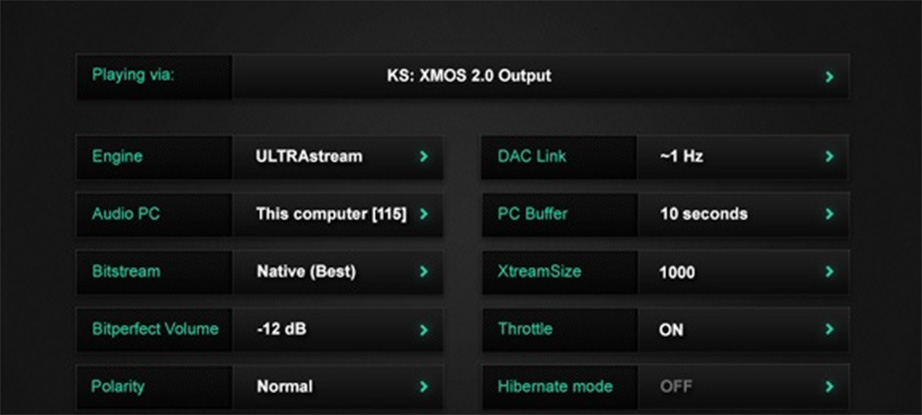 A simple one out of Windows media players for managing a Hi-Fi system. This software treats your PC a the similar standards as a music player, and the settings of the sound quality are much more elaborate than in a common tool.
For one thing, it supports dozens of high-quality audio formats. The sound can be played up to 384 kHz for WAV and FLAC and up to 11.2 MHz for DSD and DSF. If you are using USB DAC for playback regulation, you can easily edit its settings in the platform.
Also, despite its technical complexity, the tool's interface is quite simple. While the list of additional perks is not that long, the program delivers in terms of quality. The main additional feature is that you can control the software from your mobile phone, using it as a remote.
2. iTunes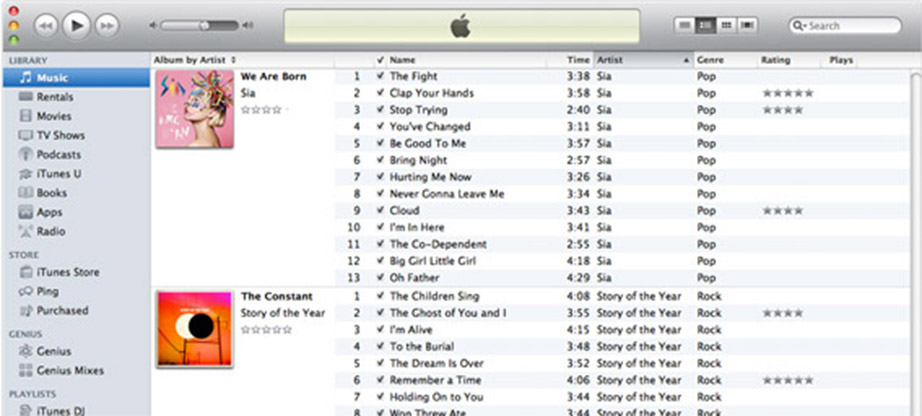 For a while, iTunes users were convinced that the platform doesn't support high-res sounds. While this is certainly not its primary purpose, the program is technically perfectly capable of working with high-quality formats. It's true both for Windows and for Mac. Similarly, you can choose to install both iTunes download 32 bit and 64 big – both versions take care of high-res music rather smoothly.
To increase the technical specs of the player, you need to go to the MIDI tool and edit a playlist or an individual track. You have to change a sample rate, adapting it to the requirements of your hi-res system and high-quality track.
Granted, changing the sample rate is not the most comfortable way of getting the most out of your sound. Still, it's worth the trouble once you take a look at the list of additional iTunes' perks. Here you can make smart playlists, both manually and automatically, under a set of pre-written conditions, synchronize albums with an iPhone or iPad, access the store, and rip off CDs.
In terms of supported features, it's undoubtedly one of the richest Windows media players on the list. The interface can seem a bit overwhelming at first but you'll get used to it rather quickly. Plus, because of iTunes popularity, you can always find a bunch of free guides and tutorials, as well as active user communities on Reddit and technical forums.
3. Audiorvana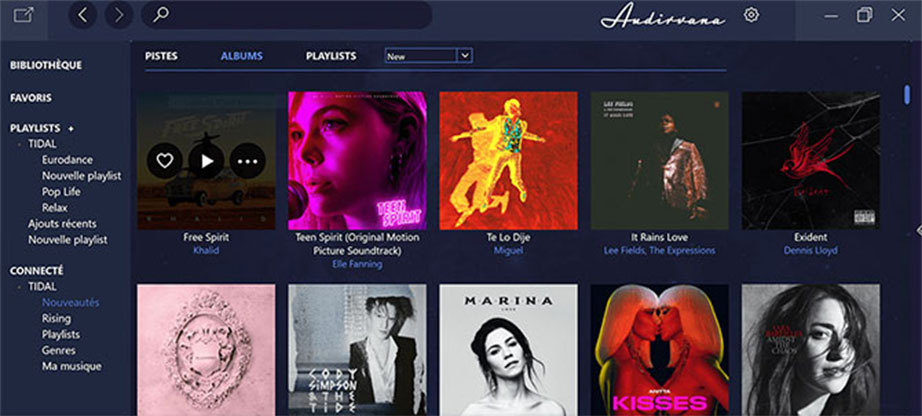 Just like iTunes, this platform is both one of the Windows media players and macOS and works almost at perfection on both. The primary purpose of the platform is to give users full control over the quality of the output. You can choose whether you want t o run high or low-performance algorithms, depending on the quality of your track and capacities of your sound system.
If you want to run your songs through in a spectrum analyzer or attach some EQ, VST3 plugins will come in handy. This is a rare feature, actually, typical for professional software but unusual for a home tool.
Considering that the tool is focused on technical specs, it can come off as too complicated for beginning audiophiles. The functionality is also simplistic. That's because the app needs to focus its operating memory and consumed CPU on delivering high-performance output rather than providing users with personalization and customization.
Here, you'd have to get by with the simplest features: making a playlist, editing metadata for a track or an album, sorting songs by their name, date of access, performer, or format.
4. Foobar2000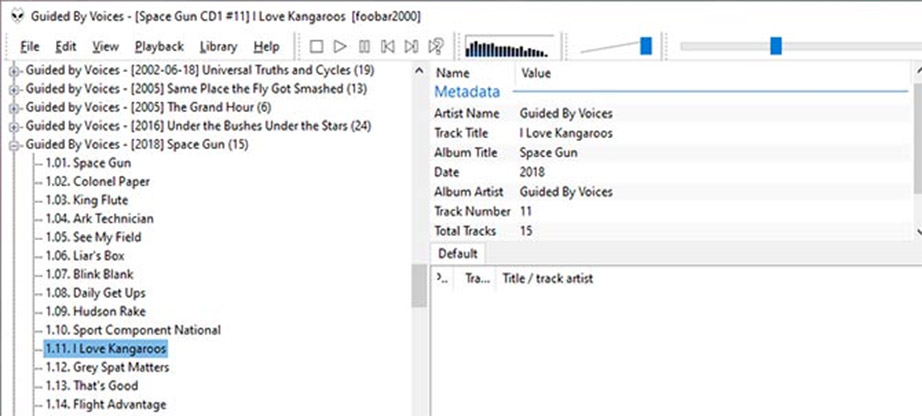 Perhaps, one of the most popular non-built-in Windows media players, and for a good reason, indeed. As the name hints, the tool was released in 2000, which also explains why the interface feels so outdated. The software is regularly updated though, so the program supports all the new technical standards. Foobar supports FLAC files by default, but to access DSD, you have to install an additional component. There is a free official add-on on the website, so the entire process takes less than a minute. These efforts pay off in full when you end up with the player, equipped to process up to 10 high-res formats.
Known as a strong iTunes' contender, Foobar doesn't slack off in terms of additional features and customization possibilities. However, unlike iTunes, that's oriented on an 'average' user with moderate quality taste, this one is explicitly written for geeks. Here you can go to the console mode and write manual command to edit the sound quality to the highest precision.
The GUI-editor is also impressive. The equalizer allows you to set the frequency manually or experiment with preset modes. The interface falls somewhat behind, though. You have only a few color themes and playlist designs, as well as inferior song filters and undetailed search.
So, if you are a sound-loving geek, it's a perfect solution for you. For those who are just starting to dive in into high-quality experiences, beginning with iTunes would be much more comfortable.
5. Jriver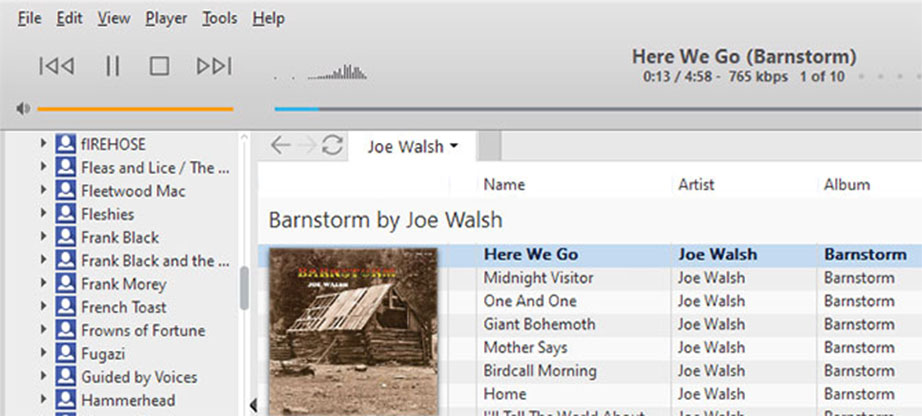 It's a DVD tool that's aimed not solely on audion but on high-quality video as well. On the one hand, this multifunctionality is a plus because you don't have to install another solution for HD videos. On the other hand, Jriver gives off a feeling that it aims for too much and doesn't dive deep enough into each aspect of its extensive functionality.
Jriver supports PCM and DSD formats and uses WASAPI and ASIO subsystems. This allows you to connect the tool to your DAC easily. You can use equalizer and filters in a GUI interface or switch to a console mode instead and tweak track with code commands in a command-line.
Our favorite feature of this software is crossfeed. This one allows you to spread the sound in the headphones evenly. Say, one of them is transmitting the sound weaker than the other does. You end up with an unequal load in your ears, and the sound becomes annoying and tiring very quickly.
With the crossfeed, the audio obtains the speaker effect. The sounds don't feel as if they are being transmitted to one ear only, but instead, somewhere in between. As a result, it's much less fatiguing and more natural – you can easily concentrate on your simultaneous activities (like work or studying).
The Bottom Line – Windows Media Players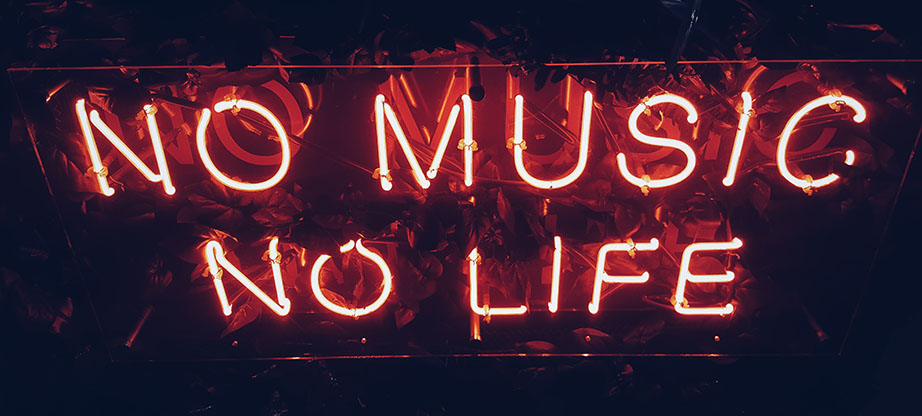 We've reviewed five best Windows media players for hi-res audio of different levels of complexity and customization. If you are starting to get into the high-quality sound, we'd recommend installing a more general solution. iTunes, with its rich functionality and responsive interface, is a great fit. Because delivering high-performance algorithms is not its main feature, the software also focuses on personalization and customization. That's something that other professional tools lack.
For geeks who like to edit code of their sound and play around with equalizer settings, Foobar 2000 and Jriver make perfect fits. Their interfaces are much simpler, and the functionality is not that impressive, but rich technical specs make up for this fault in full.
Hysolid and Audirvana hold a middle ground between staying a software for an average user and satisfying geek's needs. These Windows media players offer more personalization and simpler interfaces, but also deliver rare technical features which iTunes is missing.
The point is, whatever experience you have with high-res audio, there is a tool for you in this list. Now you have to determine your needs and level of expertise and pick the platform that fits your preferences.