Why Traders Use the Trading Automation Protocol?
To successfully trade in the crypto market, traders must make every effort, spend time, and be involved in this process. The crypto market goes up and down in its application as a function of the economic and political situation in the world. A crypto portfolio manager or trading automation has the potential to reduce risks and increase profits.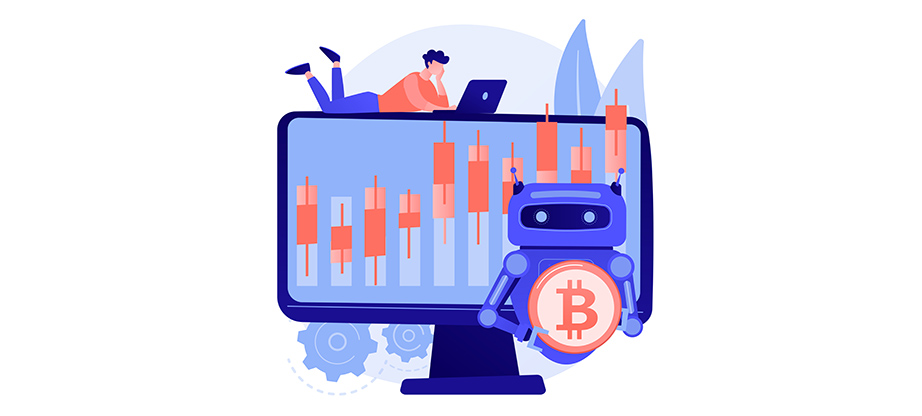 Trading Automation App DeCommas
DeCommas is a unique protocol to automate and optimize cryptocurrency trade. The trader receives numerous efficient tools and strategies for trading in the cryptographic market. It will also help the user prevent significant financial losses.
Why Do Users Need DeCommas?
The DeCommas protocol gives you numerous advantages and opportunities. You can do the following:
Track your wallet of cryptocurrencies from different platforms.
Create, transfer, and monitor all digital assets in portfolios.
Transfer digital assets during the transition to another portfolio.
Gain on automated trading strategies as well as combine them with the involvement of different platforms.
Getting Started with the DeCommas Trading Automation Protocol
To begin working with DeCommas, you must connect a cryptocurrency portfolio to the Solana or Ethereum network. Currently, the program only works with these networks, but this will change in the future.
DeCommas Functions
Consider four functions that the DeCommas protocol has:
Earn. This allows users to generate money in a passive manner using automated tactics. All you need is to pledge cryptocurrency and withdraw earnings.
Bridges. These are blockchain bridges that connect multi-chain wallets and allow transferring of funds across them.
Portfolio. Here, you'll find all of the information on user wallets and assets.
Solana Tools. This is a set of tools for dealing with the Solana blockchain quickly. A user can utilize this feature to create several Solana wallets, send tokens to various wallets, and move cryptocurrency from one Solana wallet to another.
DeCommas is a wonderful and unique protocol for your comfortable and efficient automated trading.