Video Content and Storytelling – The Importance of Combination
It's impossible for humans to live without stories. Storytelling has been there since the dawn of time. It has been helping humans connect with each other on a deeper level. It does even today. It's only that the mediums through which stories are told have evolved over time. In the context of content marketing, storytelling has emerged as an extremely powerful technique to drive engagement. When delivered in a video format, stories can work wonders for businesses as well. Storytelling within video content is used by businesses. They tell stories of who they are, what they stand for and what they have to offer. In a digital age, the attention span is quite short. So, telling stories through videos is a surefire way of holding consumer attention.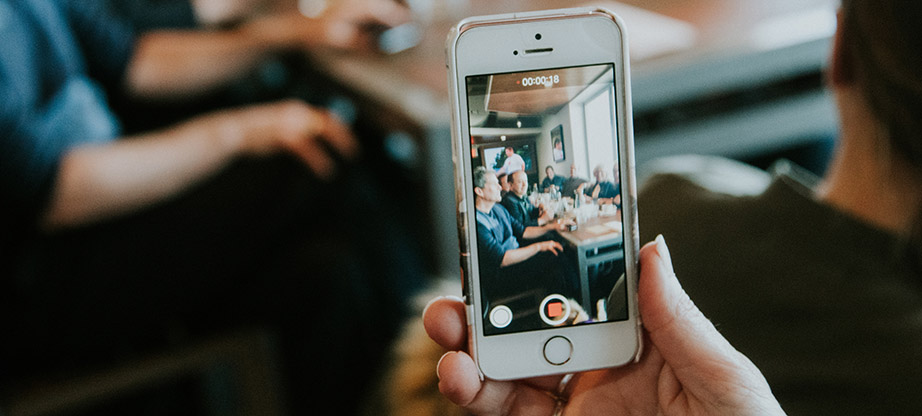 However, the animation is something that has always grabbed the attention of audiences. A perfect example of this can be seen with hand-drawn animation, and how silent videos were all the buzz when they first came out. These silent animations and films really allow the viewer to use their imagination. They can follow along and make their own stories. Thanks to the power of the internet, creating a visual story around your brand, it's products, or how it can provide value to an audience is now easier than ever before.
With all of this in mind, we'll now discuss the importance of video storytelling and how it helps marketers drive profitable actions.
Visuals and the Process of Showing vs. Telling in Video Content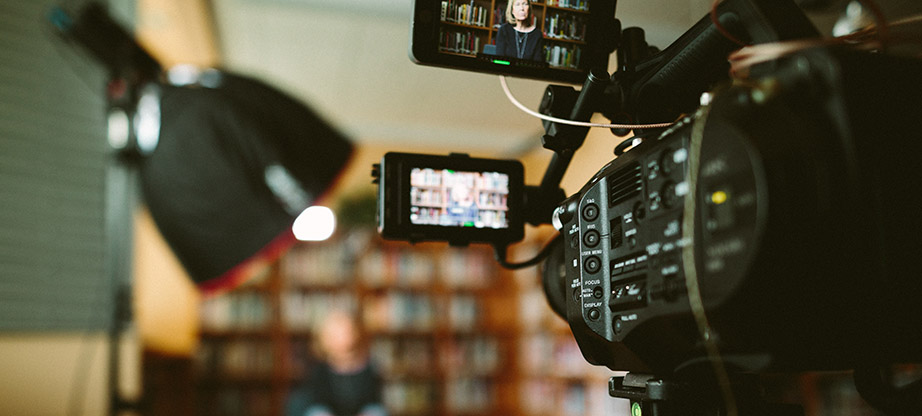 When looking at the many different ways content is created and received on the internet today, we can all likely agree that showing is more powerful than telling. With lower attention spans and a higher demand for instant gratification, visuals are now more important than ever before. With that being said, this is just one of the many reasons why more than half of video content is viewed with the sound turned off.
Visual components have the potential to arouse emotions. If you want to let the world know why your company is unique, you don't need to use words. You can demonstrate using visual and graphical elements. Successful brands understand how this trick can be used to create an impact on the audience's minds. You must have come across video stories that strike a chord even when the sound is off. If you can come up with an amazing story that sticks in the memory of people, you can engage people even when the video is watched with silent mode.
How Video Content and Storytelling Can Help Your Business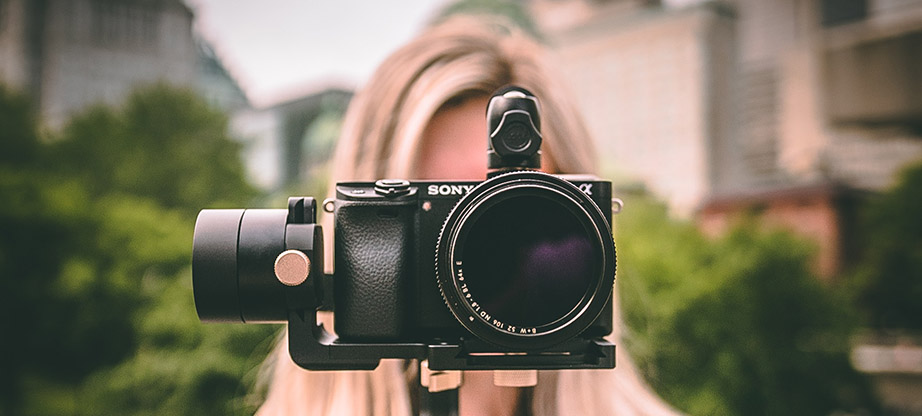 For the most part, the story of a business or brand probably isn't one of the most exciting things that your audience and customers want to learn about. However, when this is done in the correct way, it can bring your company, it's employees, and origin story to life in a much more engaging and attractive way.
Storytelling within video content brings a number of benefits for businesses of all types and sizes. If you know how to create a sticky story, you can tell your brand's story and beat out the competition.
Setting Yourself Apart
If you have products or services identical to your competitors, it becomes difficult to stand out. In such situations, one way to set yourself apart is by focusing on other aspects such as customer service. If you can show how much you care for your customers, you can quickly attract eyeballs and steal away business from your competitors.
But how exactly can you show prospects that your customer service is one of the best? Through video content of course!
All you need to do is come up with a narrative that's compelling enough for your target market. Using video storytelling, you can actually convey your core message in a memorable way. You can also relate to your end-user and triggering different signals within their end user's brain as well. This is something that can't be achieved with other formats of content.
Engagement
Storytelling quickly transforms video content and increases the rate of engagement by a considerable margin. Stories build immediate connections and inspire people. Viewers can relate to stories and envision how their lives can change for the better.
In turn, they get the motivation to take the desired action. The more engaging the story in a video, the more actions it generates.
For any brands or businesses, social media is a great place to get started. It can deliver an instant supply of traffic and views for your video. Some platforms can also deliver video engagement and completion rates as well. This way you can get a quick idea of where people are watching too, and why or where they might be dropping off.
This is also something YouTube has done with their top channels and content creators as well. The more you can understand your audience, the better content you can continue to create.
Reach
Humans don't just love listening to stories, but they also like sharing the stories they hear with others. Amazing stories can pass quickly from one group of people to another, and when promoted and shared through social media, they can actually go viral and connect with more users than a paid advertising campaign might deliver.
Simple videos that don't use storytelling may not receive a lot of sharing, but videos with a striking narrative can reach hundreds of thousands of people within a short period of time. For example, just take a look at any of the videos appearing in your Facebook and Instagram feeds. If they are getting comments and sharings, you know it's because they relate well to a wide range of audiences.
While a picture is worth a thousand words, a video that uses storytelling can make a much larger impact. Storytelling is a powerful technique that can create a lasting impact across multiple age-groups. While developing video marketing campaigns, you should follow some of the key storytelling principles so that you can successfully connect with the target audience on a personal level.
The 'Hero' of Your Video Content
Storytelling is an art that can take years to perfect. However, you can make a good start by learning the basic principles. Also, keep an eye on video industry trends.
According to Blogging.org, "up to 70% of web traffic happens on mobile devices. And up to 57% of all U.S. traffic online comes from smartphones and mobile tablet devices. So, if you are going to create video content for your audience, it needs to be for mobile audiences as well. This is something that needs to be considered and factored in before the content creation and video production process even starts. Remember, it's not just about your storyline and engaging with your audience. It's also about making sure it's clearly visible. It should gain the attention of your audience no matter what device or platform they view it on.
Storytelling or video storytelling isn't about telling how many products you sell in a month. It's not about how many qualifications you possess to run a business. While all this information can be valuable, what really makes an impact is showing customers how you can take away their pains and transform their lives. Most importantly, you should get some of your customers to share this story for you with your target audience.
"Make the customer the hero of your story." Your company is not the hero of your story, neither is your product. A lot of companies make this mistake and that's the reason their storytelling fails to make an impact. If you want to connect with customers, you should come up with a story where the customer is the hero – not you.
In a story, the hero is the person who struggles to overcome all the difficulties that come their way. Although the hero has to deal with multiple characters throughout their journey to success, the story still revolves around the hero. While using video storytelling, therefore, you should remember not to sideline the customer. Never! Instead, your story should focus on the customer and present them as the star of the show that others can identify with.
How to Find Success with Video Content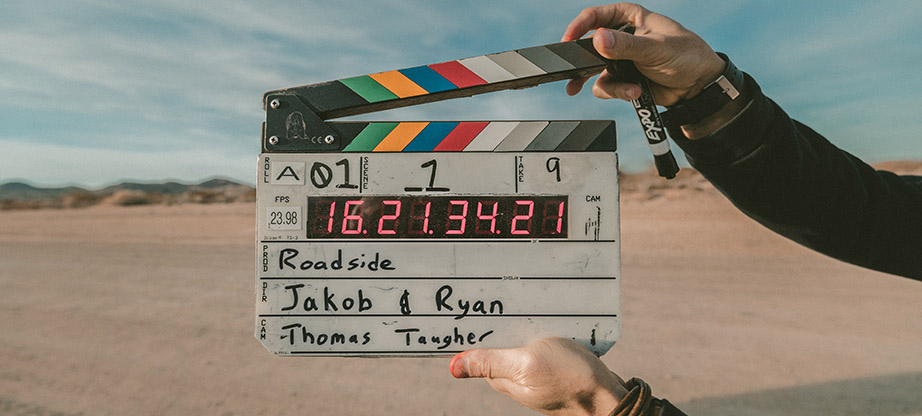 To find success with visual content, animated video and storytelling, you should cross out every story that focuses on you. You need to talk about your company and what you sell in the context of how a customer used them to live a better life. The small focus on your audience isn't just a necessity. It's actually the beginning, middle and end of your video and storyline in itself.
At the same time, make sure your videos are short and long enough to deliver the right message. They should not have a huge drop off in attention at any time. As great as your storyline and video might be, if it drags on for too long, it could destroy the project as a whole.
Video marketing is a continuing top trend, and the more businesses that continue to focus on it as a means or content and engagement, the better the customer loyalty and ROI they will likely continue to see.
However, you can't see much impact on video content unless you incorporate storytelling. Instead of just setting up the camera and becoming a talking head, you should understand the key pain points of your audience and then offer actionable solutions using compelling narratives. And always remember to have a well-defined process in place so that you don't miss out on the essential elements of video story creation.