Top 8 Reverse Phone Lookup Tools
Are you under harassment by prank calls or nuisance calls? Do you fear to be a target of an attempted phone scam? Are you trying to avoid repeated calls from telemarketers? Or are you suspicious that your partner might be cheating on you? Well, you are not alone. There are millions of people using reverse phone lookup tools for millions of valid reasons all the time. Criminal activities initiated with a phone call are especially on the rise. In a recent report, Business Insider listed robocalls, grandparent scams, bogus vacation prizes, and fake IRS calls among the top phone scams encountered today. And an alarming 40 percent of Americans in their twenties have reportedly experienced fraud and lost money along the way. So age bears no relevance to the probability of you becoming the next target.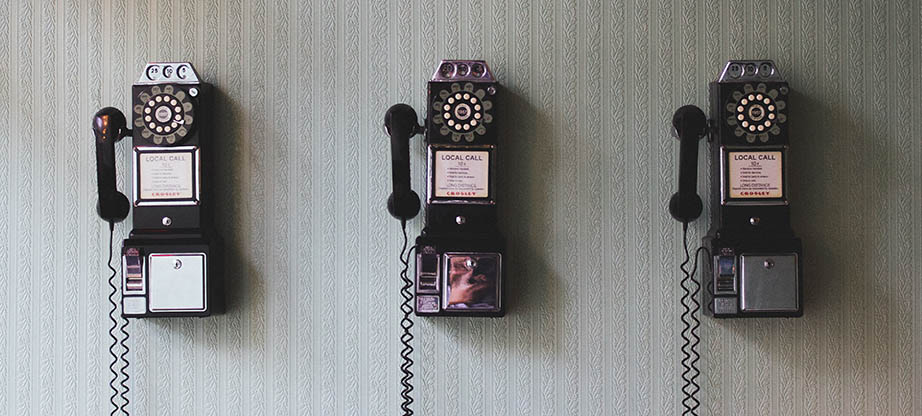 Whether you are simply trying to assure the data security of you and your family or attempting to verify some critical information or trying to pursue a missed opportunity, identifying and running a background search of that elusive phone number could come handy at any time. While there are many reverse phone lookup tools available at hand, here is our list of top 7 for you to choose from based on a range of criteria including paid and free services, the depth of details required, ease of access and the level of intrusiveness.
Search Engines
Search engines like Google provide a good start for reverse phone lookup tools. There are many reasons why 3.5 billion people search Google every day. It's free and easy to use. It can instantly retrieve records that are available online from company websites, social media platforms, Google maps, and the likes. Billions of pages are indexed by Google, helping users to discover an incomprehensible amount of data.
Typing in the phone number together with the area code can get you access to relevant URLs. If you are aware of any additional details related to the number, you can type it in to improve the search results. These search engines also provide the option to narrow down your search. Google, for instance, allows you to refine your search further with advanced options and settings. You can narrow the search to a specific region if you know the location of the caller. It also provides you with the option to retrieve available records that were published online during a specific time frame to further narrow your search.
However, if the caller has not shared the number online or uses a brand new number, chances of finding them might be limited.
People Search Sites
Background search sites like Nuwber have nowadays become the popular choice for reverse phone lookup tools due to several reasons. They provide fast, accurate and comprehensive reports, all the while protecting your identity.
These sites sift through a wide network of information sources. They provide you with a detailed background report with an incredible amount of data. These can range from a person's name and address to workplace and professional background. You can even find out any sensitive information like property ownerships and mortgage details. It can also get you access to police records like traffic violations as well as felonies and arrests.
One cannot overestimate the ease of access these people search sites. They offer a one-stop-shop for a discreet background search, saving you valuable time and keeping your search activities anonymous. Basic information is provided free of charge by most of these websites. You may have to pay a small fee for a more in-depth report based on your requirements. However, considering the depth of information these sites provide and the level of accuracy and ease, this is very much an affordable choice.
Social Media
There are an estimated 2.77 billion social media users all over the world while 79 percent of Americans claim a social networking profile. The data is certainly overwhelming. Using social media sites to perform a reverse phone lookup tools make more sense. The most popular social media platforms like Facebook, which claims for around 2.4 billion users would give you access to a wider network of profiles to search through.
Most of these platforms provide the option to search phone numbers and will display relevant profiles and posts, enabling you to get access to a range of personal details of the caller through their social activities. However, its biggest drawback is that the efficiency of the search depends on the user's profile and privacy settings. Therefore it will not list profiles of users who have, for example, chosen not to disclose their contact details. Another point to keep in mind is that these social platforms store a ridiculous amount of data about your social behavior and therefore could also be storing details relating to your search activities on the platform. It could end up recommending you as a friend to the very person you are looking up, resulting in giving them unnecessary access to your social media profiles and network of friends and family.
That being said, the unique advantages of using social media sites for reverse phone lookup tools cannot be overlooked. They are especially useful if you are getting harassed by spam calls or if you suspect fraudulent activity. A social media search could unveil any similar incidents related to the number. Most people nowadays tend to share negative experiences with their social networks. It could also provide you with the opportunity to find and reach out to others with similar experiences. You can even start a conversation and create an online support community.
Reverse Phone Lookup Tools – Spokeo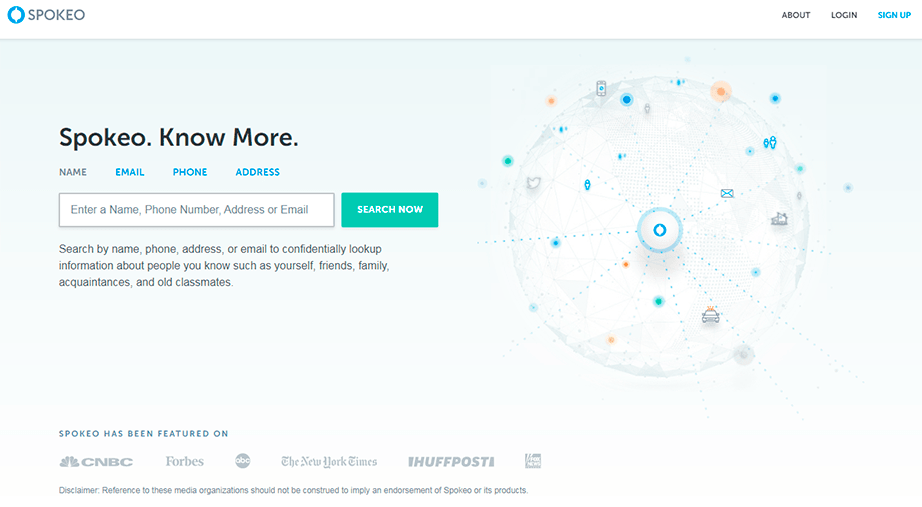 Spokeo is one of the cheapest and biggest reverse phone lookup tools out there. It can find various information using thousands of sources and has more than 20 million clients per month.
You can find old friends, classmates, identify unknown callers or research your date. Professionals use it to check everything they need about people, including marital, contact, family, criminal, and bank information. Finally, you get an easy-to-understand report with search results that can help you find out the truth about someone.
Service is simple to use and has a strict privacy policy. The free search provides you with essential information. If you want more personal details, Spokeo has a special trial offer and a monthly subscription.
Reverse Phone Lookup Tools – Subscribe to Caller ID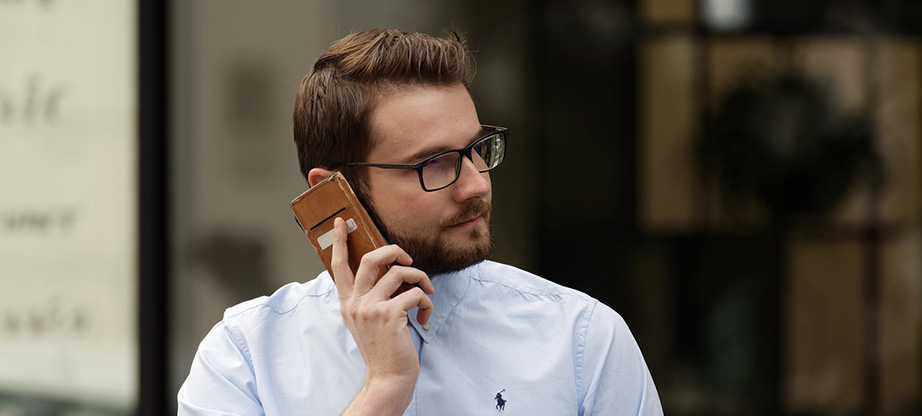 This is the most basic among the reverse phone lookup tools to identify anonymous callers to especially protect yourself from any frauds and scams. The Caller ID feature helps you to identify the name and location of the caller before you answer the call.
This service is now commonly available with telecommunication operators and can be accessed with any digital, analog or Voice over Internet Protocol (VoIP) telephone system (as an example RingCentral VOIP services). It's often available free of charge or at a nominal fee. However, it might not always provide you with 100 percent accurate results, since the name displayed will be based on what is registered with the telecom operator.
Reverse Phone Lookup Tools – Call Return Service
This is an easy and hassle-free way to lookup a phone number when it's not visible on your screen. Provided by most telecommunication companies like Verizon and T-mobile, this feature provides you with the option to return the last call received by inputting a unique code. It could also read out the caller's phone number with an automated system. The call return service can be accessed with *69 in the US, while this code would differ from country to country.
This feature might require a small payment depending on the service provider. How effectively this works could depend on a number of factors such as the registered caller ID.
Caller Identification Apps
Apps like Truecaller and Whoscall are increasingly growing in popularity. A caller identification app has become another useful tool to keep on your phone to identify calls. The number of details these apps can provide you is not too big and not comprehensive. However, they provide an easy and effortless way to put a name to the caller.
In addition to caller identification, these apps can also provide message identifications, blocking of spam calls and text messages as well as call recordings. Some apps also display the location of the caller and even offer offline directories to ensure a seamless service when internet access is not available. Massive user-generated databases of spam directories often provide these services, with the largest apps claiming to have access to databases with over 1 billion numbers.
You can download them free of charge. However, you can access more features and ad-free versions at a small fee. Caller identification apps are commonly available on app stores. However, you will first need to check compatibility with your phone make and model, the operating system and other specifications before downloading or making any payments.
Reverse Phone Lookup Tools – Phone Directories
Phone directory services are provided by most telecommunication service providers for their customers and are often available free of charge. You can simply call the directory assistance hotline of your telecom operator. Then request for the registered name of an unknown number.
These services are usually on round the clock. Their ability to help you will often depend on whether or not the caller registers on the same network. However, this is an easy and non-intrusive way for hassle-free reverse phone lookup tools.
If you are feeling harassment from a caller, you can even request a call block and monitoring. While your telephone operator would not usually reveal any registered personal details of the caller, it could certainly monitor and escalate for investigations.