How to Promote Your Brands with Promotional Gifts
Promo product advertising is now one of the core elements in marketing. However, it is still a very arguable point as digital ads, and social media take the lead. So, many business owners may wonder if pouring their money into promotional products is a good idea. We can opt for using promo production as a significant part of your marketing strategy. Let's take a closer look at how promotional gifts can influence your business indicators and improve your marketing results.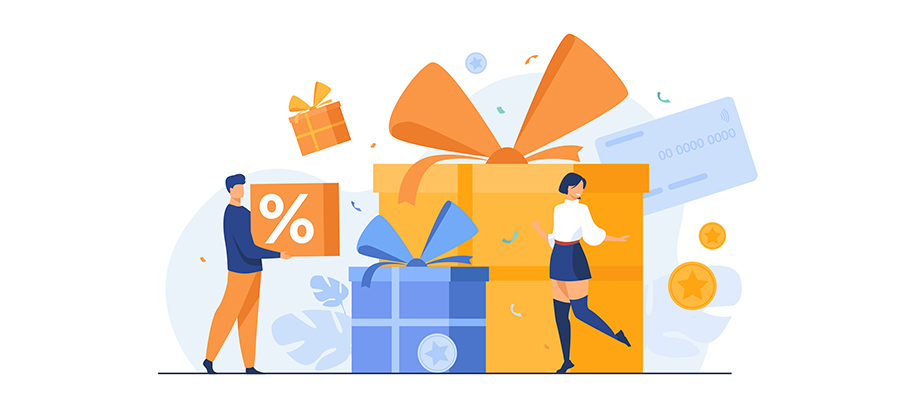 What Are Promotional Products?
Even if you don't know the term' promo products' or 'promotional gifts,' you have certainly come across them multiple times. Being a consumer of various goods throughout lifetime buying experiences, you'll have no chance to avoid such promo stuff. They are the branded merchandise companies give to their prospective or present clients for free. These items aim to raise their interest and create a new powerful advertising channel – word-of-mouth.
Such branded custom products can motivate customers to take needed action, be it a purchase, a subscription, or data shared on social media with positive reviews. Such stuff can also become a memorable detail that keeps the brand deeper in the person's mind. So, when it comes to choosing among other competitive brands, they are more likely to select the one you previously promoted this way.
The list of functions promo gifts may fulfill for your company's marketing include:
increasing brand recognition
improving customers' brand loyalty
the efficient way of advertising
attracting new customers
making a positive impression of the brand
Promotional Gifts – Kinds and Features
Promotional gifts can be manufactured and distributed in various forms and volumes – from ordinary things like stationery to something creative and modern like plant pots. You can also prepare custom promo sets and even special packaging to ensure your clients get a great impression from the start and enjoy the unboxing process. However, the main feature of these items is their usefulness, as they should be applicable and frequently used in the target audience's everyday life.
One more important characteristic is that these presents should reflect the message and aims of the company. They shouldn't contradict corporate values and traditions. For instance, a business supporting environmental protection should select only eco-friendly materials and recyclable gifts.
As for any other category of goods, quality goes beyond any other characteristics, as you undoubtedly don't want to make easy-to-break the association for your company. The appealing appearance is also one of the keys to making your promo campaign successful and beneficial for the brand.
Custom Branded Merchandise – Outstanding Options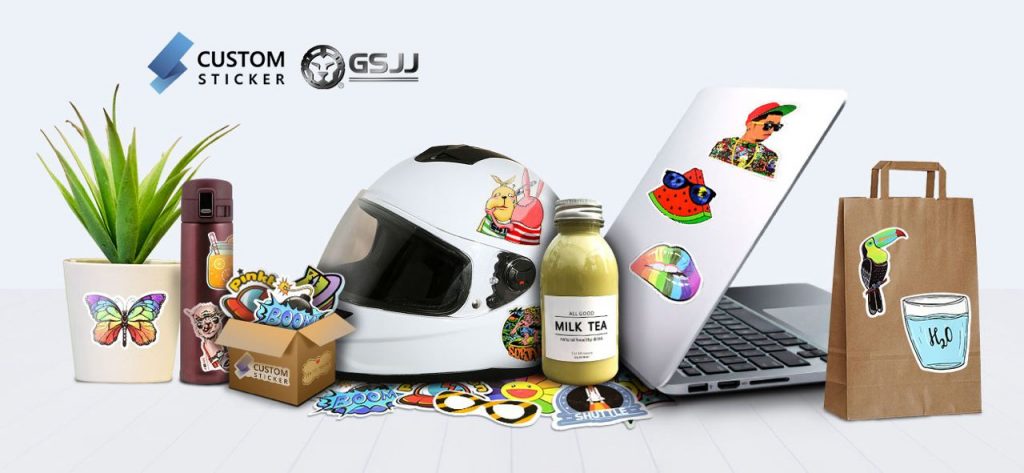 What if you want to stick to some cost-saving yet unique, eye-catching alternative? We've enlisted some non-classical universal options for you.
Custom Pins
Soft and hard custom enamel pins & buttons with your company logo and specially-designed inscription for a custom look is a perfect category of promotional gifts for a branded promotional giveaway or as an addition to other branded products. One great thing about these items is that they usually have no tech limits, so you most likely won't hear the "We can't print it like that" phrase from the production team.
Custom Printed Lanyards
Suppose you don't want to go to the trouble of designing and manufacturing corporate apparel for your team. In that case, you'd better keep your brand image coordinated with custom lanyards and ID badges for your team or staff present at the corporate events, seminars, conferences, and tradeshows.
Custom Stickers
Promo stickers are one of the best ways to get customer attention and engagement for your business. Custom stickers have many potential application options, i.e., sticking them on clothing, packages, notebooks, and laptops.
Custom Die-Cut Stickers
These stickers are attention-grabbing and can have a great look if produced with quality. Custom die-cut stickers are great as giveaways on occasions and direct selling. Your customers will use them later, and as a rule, these items will catch their sight for a long time.
How To Choose The Best Promotional Gifts For Your Business
If you want your branded presents to attract customers and improve customer loyalty with rewards, you must pay special attention to choosing them. Long story short, the stages of product selection are as follows.
Determine your target audience and learn everything about them. The information points may include prevailing age, sex, marital status, job, education, interests, and hobbies. Try to be as specific as possible, as a promo gift should feel individual and carefully selected.
Align and finalize the budget. When deciding on the marketing budget for a definite period, you should always consider a share of branded gifts. The sum depends significantly on the overall business budget, the category of consumers you target, and the occasion.
Shorten the list to a couple of items. Therefore, you can compare these favorites, check what your competitors offer in th same category, and find out what better meets the customers' needs.
Formats and Delivery Types of Custom Promotional Gifts
There are also various ways of delivering promotional gifts to your target groups. You can bring them to business meetings, make them a part of your staff tradeshow or conference participation, or send a set of marketing materials as a festive corporate present (or a part of it).
There is a wide variety of promotional merchandise that you can customize up to your business needs and use as a gift: from branded apparel to pens, from mugs to computer accessories, from coasters to snacks. Suppose you require business promotional branded items for advertising, attracting, or expressing gratitude. In that case, the easiest way to put your company's logo at your customers' fingertips is to print it on the stationery. Except for the classical option (it being pens), you can create branded pencils, notebooks, markers and highlighters, and other office items.
The accessories category includes chargers, USB flash drives, power banks, headphones and speakers, mousepads, etc. Your business can also give traveling and sports items a branded touch – luggage tags, umbrellas, bottles, bags, and tumblers.
Promoting Brands with Promotional Gifts – Final Points
Promotional gifts are a separate fundamental part of business marketing. It is an essential tool present at any stage of business development. So, to improve your marketing strategy and approaches, you should opt for the correct choice and use of souvenirs and gifts.