Finding Creative Inspiration To Optimize Your eCommerce Site
The eCommerce market has become the fastest growing segment in the web world. And, given the rising popularity of eCommerce, retailers across the world are moving to online retailing. Simply put, retailers are building online stores to promote and sell their products.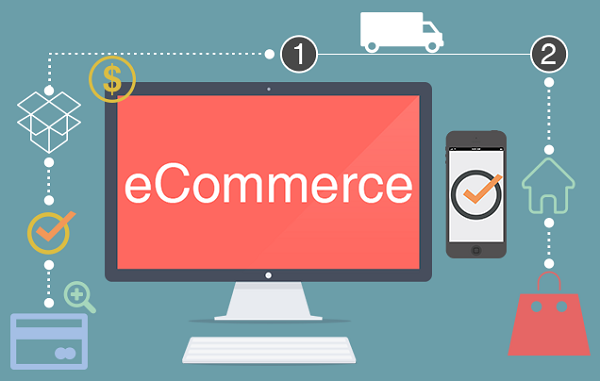 However, merely setting up an e-store is not enough to achieve success in today's fiercely competitive eCommerce market. You need to constantly look out for ways that could help in increasing the average time a visitor spends on your store, which increases the chances of visitors spending money in purchasing your products or services.
One great strategy that you could put to use – in order to optimize your online store and increase conversion – is to find creative inspiration from other sites (and web stores) of non-related industries. Carefully studying at web stores of non-related industries, you'll get to know about the expectations of online surfers regarding what sort of products and/or services they might be interested in purchasing.
The purpose of this post is to make you aware of a few popular industry-specific websites, and help you learn about the approaches they use – that help optimize their eCommerce site – to fulfill the needs of their existing, as well as, new customers.
1. Consumer Trend Publications: Help Develop Product Ideas Through Consumer Trends
The first step towards building an online store is to make a list of products you would like to sell via your online store. But, what if you still haven't thought about the products you want to get displayed on your e-store? Perhaps, you might decide to start searching for the product ideas from online sources.
One great place from where you can find workable product ideas is website that publishes about consumer trend. Fortunately, there are several customer trend publications that help know about trends covering various communities like fashion, gadgets, etc. Learning such trends will make you understand about the sort of products that your audience might love to purchase more often from your store and so on.
What's more? Following the customer trend publications can even let you know about new product categories, you might not know about.
For example, Trend Hunter is one of the most popular trend community that serves as a great source of inspiration in learning about consumer trends that will get you direction for introducing things that can increase your online sales.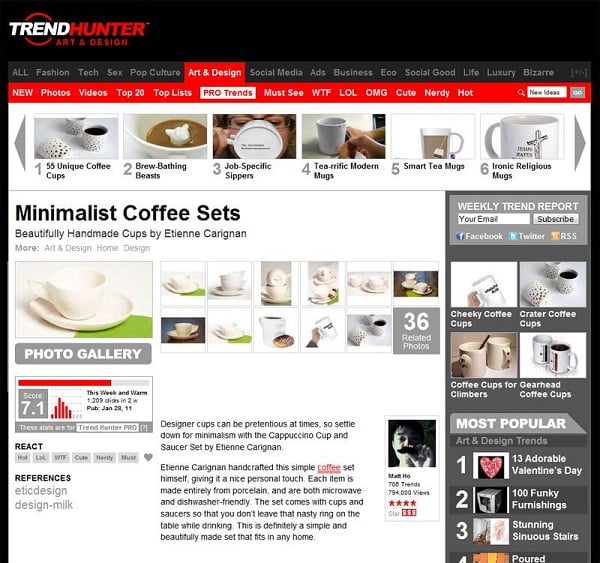 2. Do-It-Yourself (DIY) Sites: To Learn The Art of Organizing Products
We live in a time, wherein we can find almost anything to create anything we desire in just a matter of few minutes. And, when it comes to building an e-store on your own, you can find many useful DIY (a.k.a do-it-yourself) websites containing projects that can inspire you for your next custom WordPress eCommerce development project or any other.
For instance, you want to custom-tailor your WordPress powered eCommerce store, so as to make it capable enough to handle the diversified need of your audience without making the design full of clutter. You can do so, by exploring DIY sites, since such sites help in focusing different interests all at once, without making the navigation cluttered.
For example: Doityourself.com website navigation looks clean and intuitive, featuring plenty of products divided into main categories and sub-categories. So, by looking at this website or other DIY sites, you'll come to know the right way to organize hundreds of thousands in a manner that will still make your web store easy to navigate.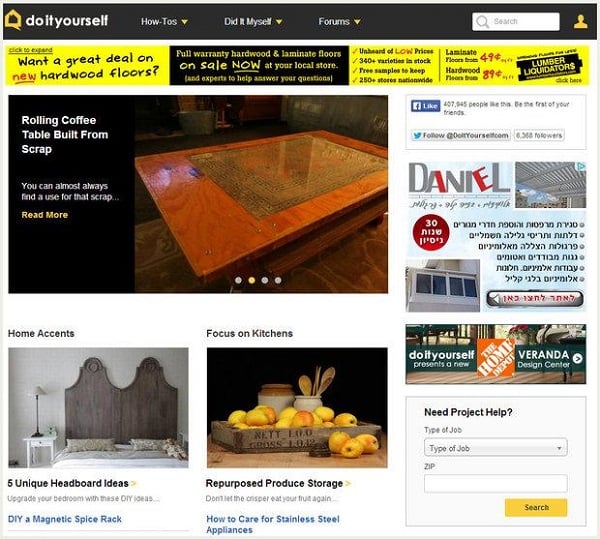 3. Support Sites: Help Gather Data To Build Customer Loyalty
There are many software support websites available online in the form of a subdirectory or subdomain. These sites can help you learn the art of collecting information from your customers (both existing and new), which eventually helps in building customer loyalty.
Wondering how?
Well, when customers feel that they're being taken care of, they're more likely to purchase from your online store. And, by providing them access to information that they seek easily, will not just help in delivering an optimal customer experience but also encourage them to revisit your store time and again. Of course, this is something crucial for an online store.
When making purchases from your store, chances are that visitors would like to get their queries answered. And, giving them clarification and answers they seek can help provide a better customer experience. Moreover, since they're able to obtain desired information, they'll prefer to stay with your site instead of moving to any other site.
For example, the Adobe Acrobat DC website "Learn and Support" section offer users with many useful resources like tutorials, articles, etc. – that help users know answers to any query concerning Adobe Acrobat.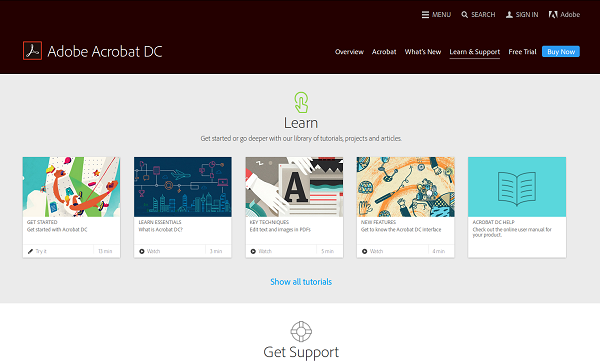 Wrapping Up
There are many sites available over the web that can help inspire you to optimize your current or new online creation. In this post, I've covered three types of sites that will help you get eCommerce inspiration that can help in optimizing your online store.