5 Best Website Builders for eCommerce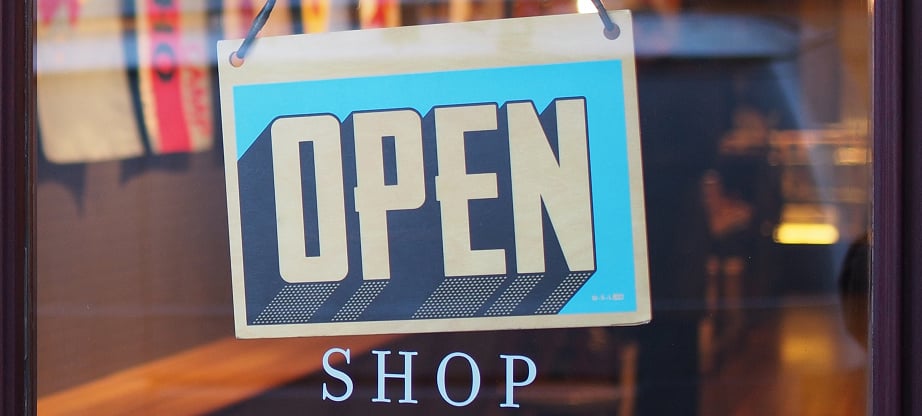 The booming eCommerce market attracts vendors of all sorts and types to go online and retail commodities on a brand new level. No wonder why. Nowadays to start a successful online store you need just a bit of courage, minimal investments, and a reliable website builder for eCommerce. So if you are seeking your system, take a look at the best website builders for eCommerce 2017 below and pick the one that suits your business vision best!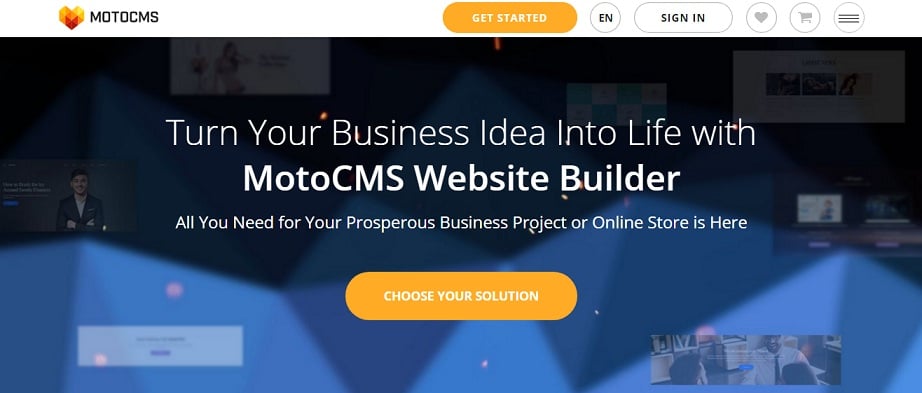 Pricing Policy: from $119 (depending on the package)
Payment Methods: a manual payment, 2Checkout, PayPal Express, PostFinance, iDeal, Skrill, Payone, QuickPay, and YandexMoney
Support: Ticketing System, Live Chat, Email, Phone Call (English and Russian).
Signing up for the trial for eCommerce templates from MotoCMS is truly delightful for two reasons. Firstly, this is the only website builder for eCommerce (out of 5 analyzed platforms) that needs just an email or social accounts when registering.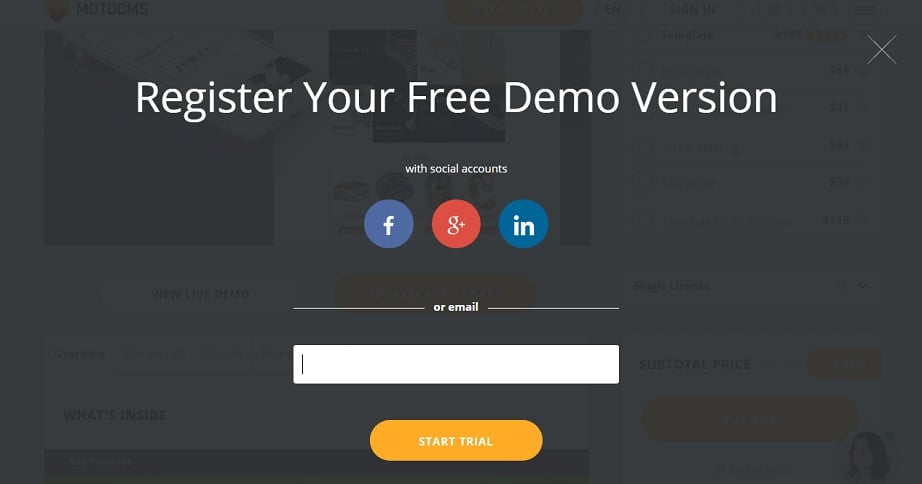 MotoCMS allows you to sign up for as many eCommerce templates as you wish free of charge. In addition, thanks to the live demo of MotoCMS website builder templates you can see what your future website looks like right away. This way you do not have to spend much time clicking through the entire collection of themes to find the one you need (like in another four website builders).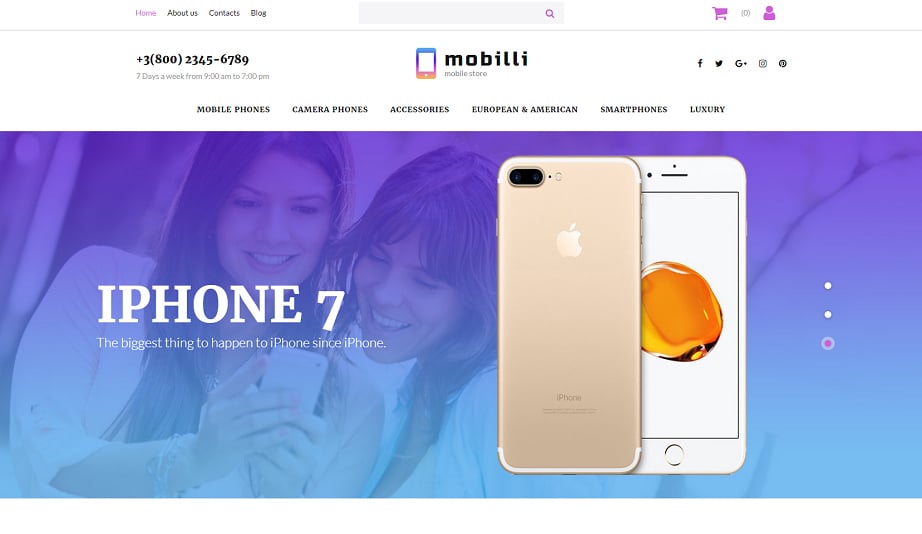 The admin panel from MotoCMS is based on drag-and-drop functionality. It is easy to manage. There are seven categories of handy widgets (e.g. social, media, blogging, gallery widgets etc.) on the left. Page properties are located on the right. The modes for desktop, tablet, and smartphone are at the top of the admin panel.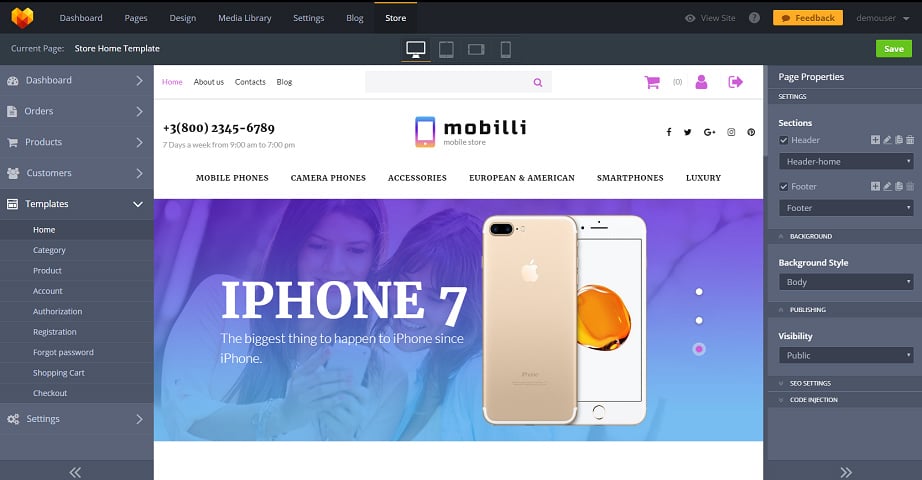 The eStore web themes from MotoCMS look much more adapted for a specific eCommerce niche in comparison to other website builders. Compared to other eCommerce CMS in this list, the Products tab from MotoCMS is the only one that already contains ready-made templates of products and their descriptions.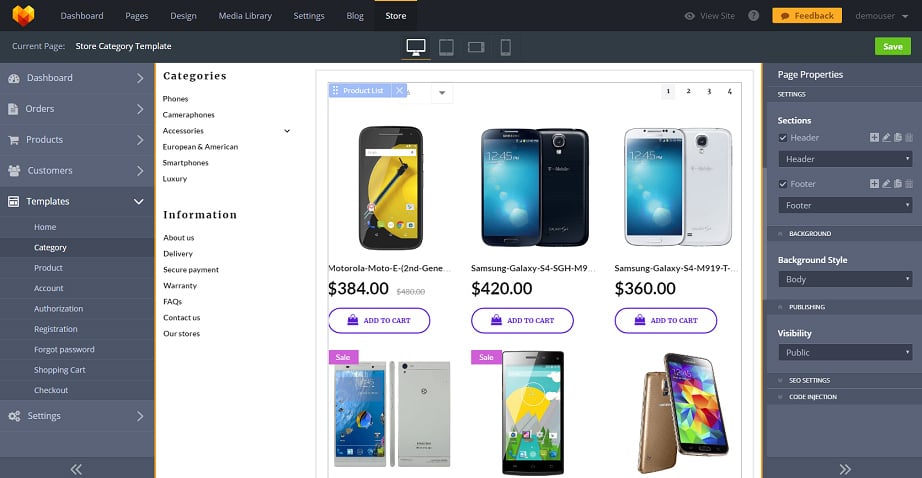 Pricing Policy: from free to monthly/annual payment of €14 / per user / per month
Payment Methods: bank transfer, Paypal, Ingenico, Authorize.net, Adyen, Buckaroo, PayUmoney, Sips, Stripe. The store owner can also add other payment methods (available only in the developer mode)
Support: Live Chat, Support Ticket, Phone Call (mainly in English; Dutch and French are optional).
Odoo is designed as an all-in-one software for project management. However, it has substantial eCommerce potential too. In a typical online shop from Odoo, you can customize every detail thanks to the Add Blocks tab on the left. The web builder contains content blocks like Text-Image, References, Call to Action, Parallax, and many others a user can take advantage of.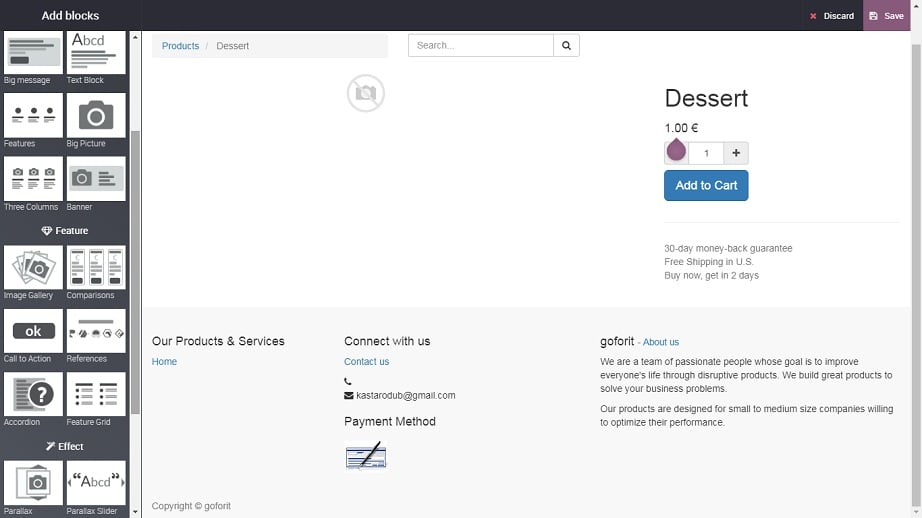 One advantage of Odoo is how it deals with upselling and cross-selling. With Odoo, you can offer your prospective customers alternative products, as well as the products' accessories they may like. You are also free to install the eCommerce Optional Products addon. This way, your visitors will see several useful suggestions every time they add a product to the cart. Use the Sales tab on the product description page to add the upselling and cross-selling functionality.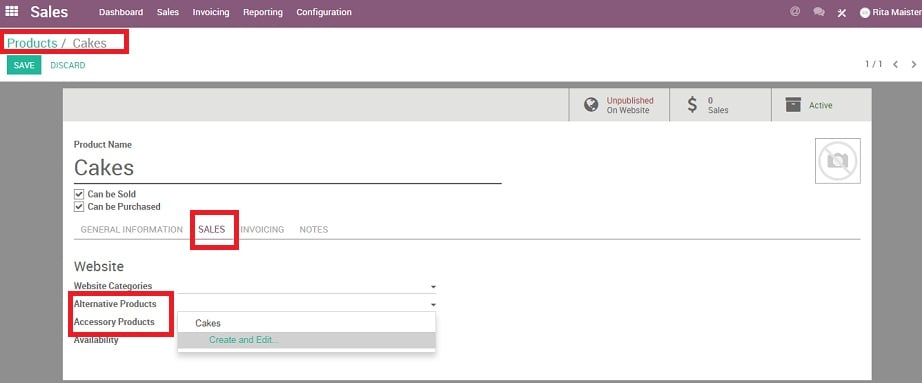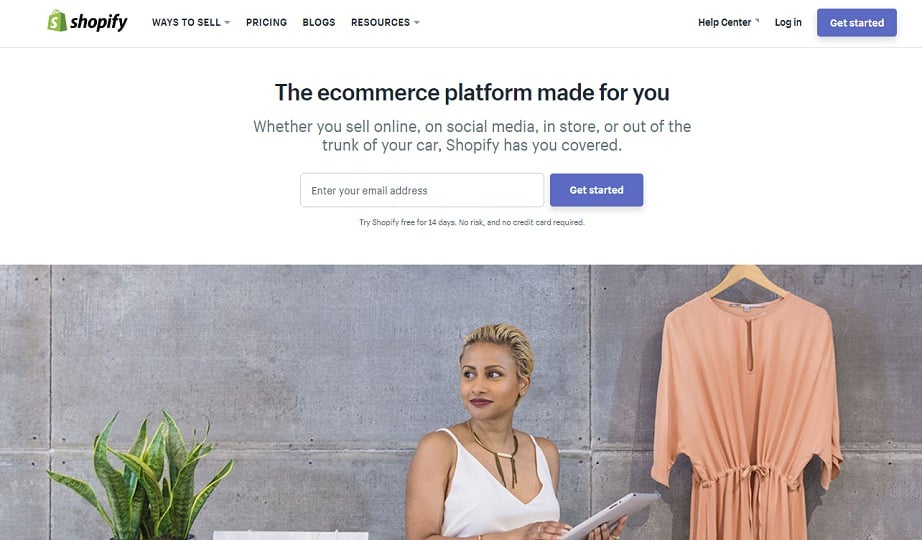 Pricing Policy: from $29 / per month (for Basic) to $299 / per month (for Advanced)
Payment Methods: Shopify Payments, COD, Money Order, Bank Deposit, about 70 Сredit Сard Payment Providers
Support: Live Chat, Email, Phone Call, Twitter (English)
This website builder is aimed exclusively at creating eCommerce websites. The interface of the admin panel from Shopify looks tried and tested and user-friendly. A user will easily figure out how to get started with an eStore customization. Just open the Products tab and feel free to add all the necessary information about your assortment.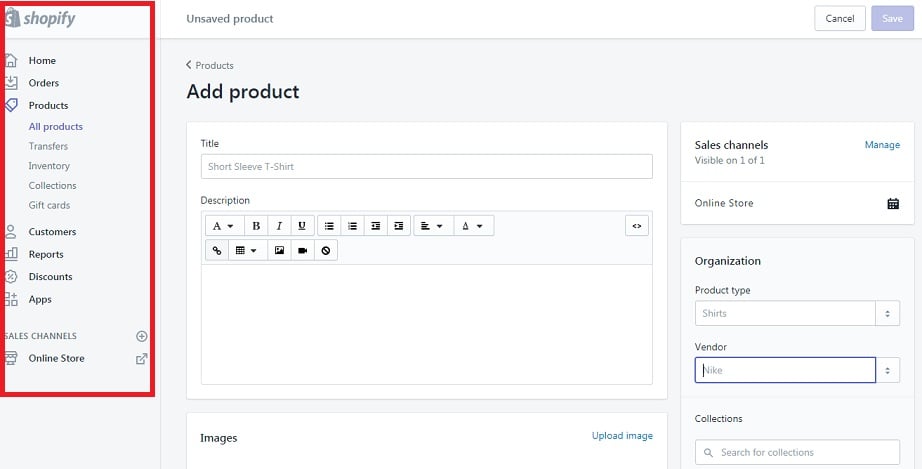 What distinguishes Shopify from the rest of the website builders in this chart is its own App Store which allows choosing a wide range of apps to suit your eCommerce niche. The prices of apps vary from free to $39,99 and more.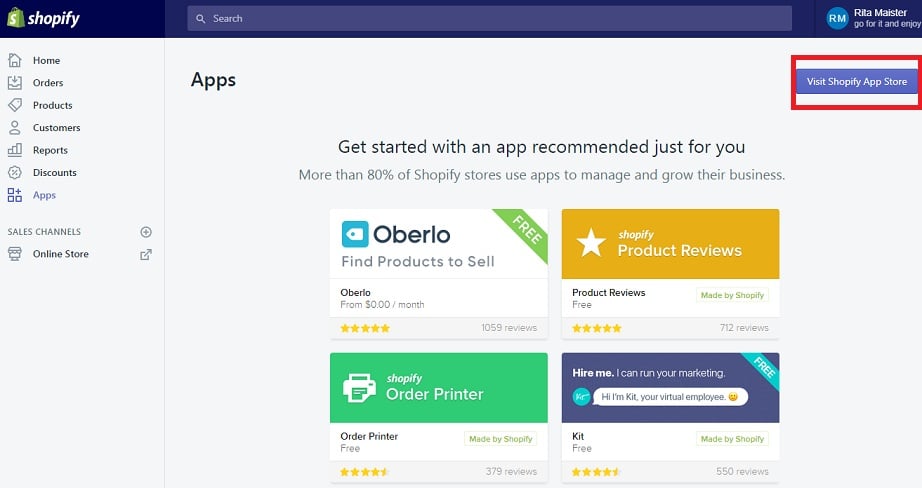 This website builder for eCommerce can find experts for you. This offer is important for those who know next to nothing about how to do eCommerce business and require extra help with Shopify.

Develop a profitable e-store against the time – this is the epitomizing motto of the Shopify platform.  A great example of powerful Shopify functionality can be indicated in a crystal clear, responsive multipurpose theme named Roxxe.
Roxxe is more than just another all-in-one-eCommerce solution. It is a huge website project that reflects a user-friendly admin panel that performs amazing customization abilities of the platform. Additional functionality can be easily expanded with the help of the official Shopify applications that are fully compatible with the Roxxe theme.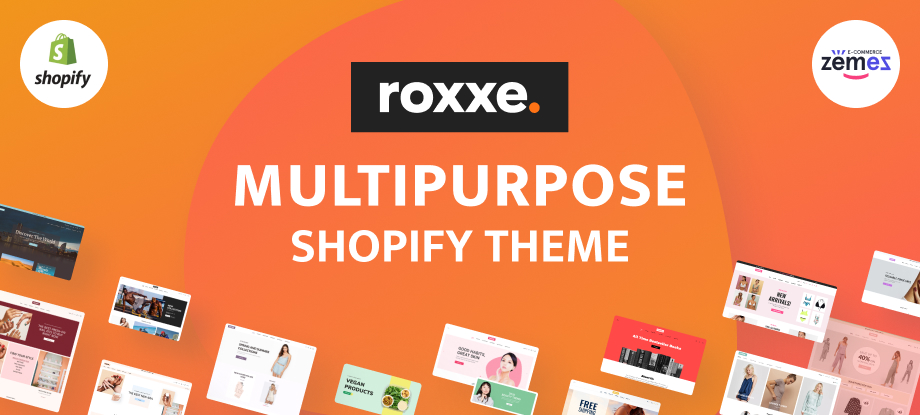 It is known that Shopify has a reliable infrastructure along with optimized hardware and software. Together with the Shopify Roxxe template, you can personalize SEO product tags and get a better ranking in the Google search results.
Moreover, the Roxxe Shopify theme has an entirely responsive, clean, and modern design that covers another significant Shopify platform feature. Be on a roll, and try the mighty of this beginner-friendly, multifaceted eCommerce giant.
Delori – Shopify Theme for Instagram Store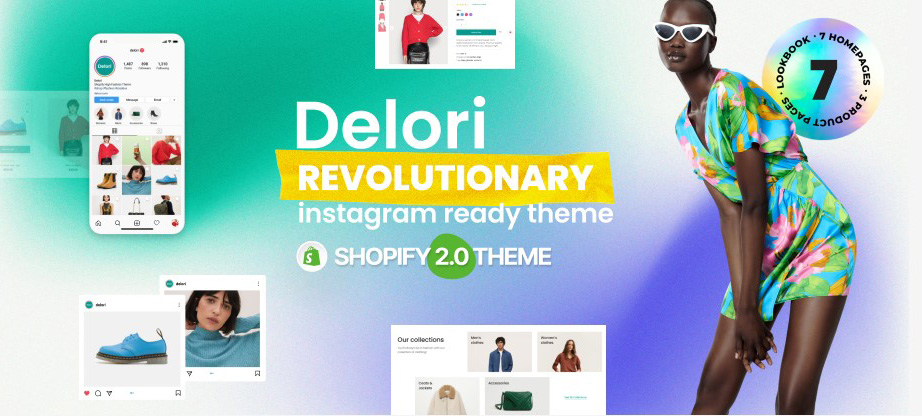 Shopify gives us a lot of tools to launch a website quickly and cost-effectively. One of them is the Delori Shopify theme for Instagram store. An exciting template will delight all who want to create an online store focused on selling clothes or accessories. This template gives a chance to achieve two of the most important goals – to sell and gain the target audience's trust. And options like Ajax search, contact form, product carousel, quick view, mega menu, and much more make this possible.
It's okay to get a ready-made template and use them as the basis for a store or other online resource. Some downloaded sample HTML landing page templates containing photos can be used for portfolio templates. And if you add interesting articles, you can create the perfect blog or even a news portal.
KarDone Multipurpose Shopify Theme
Today it's easy to find a charming Shopify theme for building your website if you are aware of the multipurpose template named KarDone. This theme is a ready-made solution for any online shop, including 16 diverse and vivid templates. Have a dream to build a flower store, travel bag shop, drone store, or sports store? These and other topics you will find in the KarDone collection.
Also, the Growave app is already there and ready to rich the website with a wishlist, product reviews, or UGC. Surely, there is a Contact page full of contacts, social media platforms, contact forms, and Google maps to find your actual location. More Shopify features you can indicate in the responsive design, multilingual option, free Google fonts collection, and user-friendly navigation. Undoubtedly, these features are essential for customers. Indeed, the support team is always ready to help with any of your issues and give a helpful piece of advice.
Sirius – Handmade Minimal Shopify Theme Store for Dropshipping
You do not have to spend time and money to hire a professional to work on your site. Actually, you don't even need to be able to write the code yourself – you can prepare the site and launch it in an hour or even faster. Sirius – minimal Shopify store theme has all the necessary tools to create a site. Here, you will find ready-made home page options, many headers, footer sections, a convenient editor to customize your site, and much more. In addition, you will get help with SEO, and then your site will not ignore search engines.
You can choose a convenient and powerful tool that can help you easily work and create your online store. At the same time, all work will take place in a beautiful and convenient editor interface. Create a site yourself in a few hours, even if you've never done it before. Interested? See the details!
Mysterio Shopify Theme
Want to create a website but have no experience? Now, this is not a problem. Mysterio Shopify theme from Zemez is an incredibly user-friendly and popular website builder that will help you create a successful website. Take a closer look at this topic to decide if this platform is right for you. You may not have experience in design and programming, so it is quite convenient to use a website builder. This solution provides the entire process of creating a site, regardless of your knowledge. Using the ready-made Mysterio template, you can easily launch a professional website on your own.
A great way to choose the right website builder and template is to think twice about what you want to achieve and your personal needs. This will help you choose the best option so that your site is really convenient for visitors. Shopify is included in the list of modern website builders. This is the best solution for both beginners and advanced business owners who want to join the world of online sales.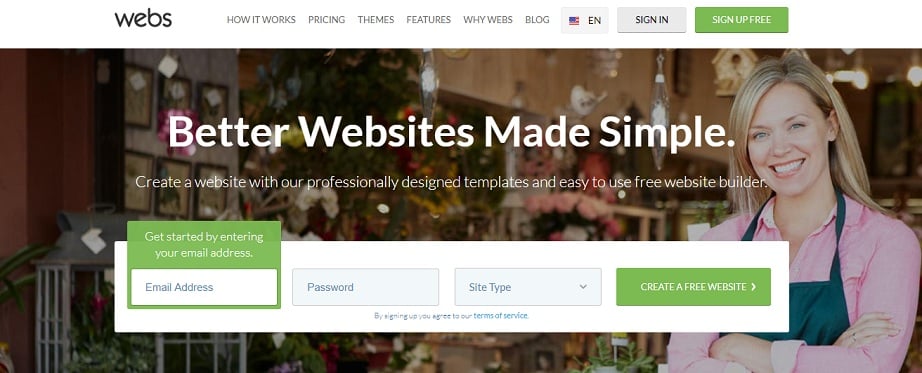 Pricing Policy: $29.99 / per month
Payment Methods: Stripe and PayPal
Support: Live Chat, Email, Phone Call (English).
When signing up for your trial, you are offered to choose from a number of online store themes. This definitely distinguishes Webs from the other website builders under consideration.
NB: With MotoCMS, you register for a particular eCommerce template. When using Odoo, Shopify, and CloudCart, the choice of the template design is all about customizing a custom theme.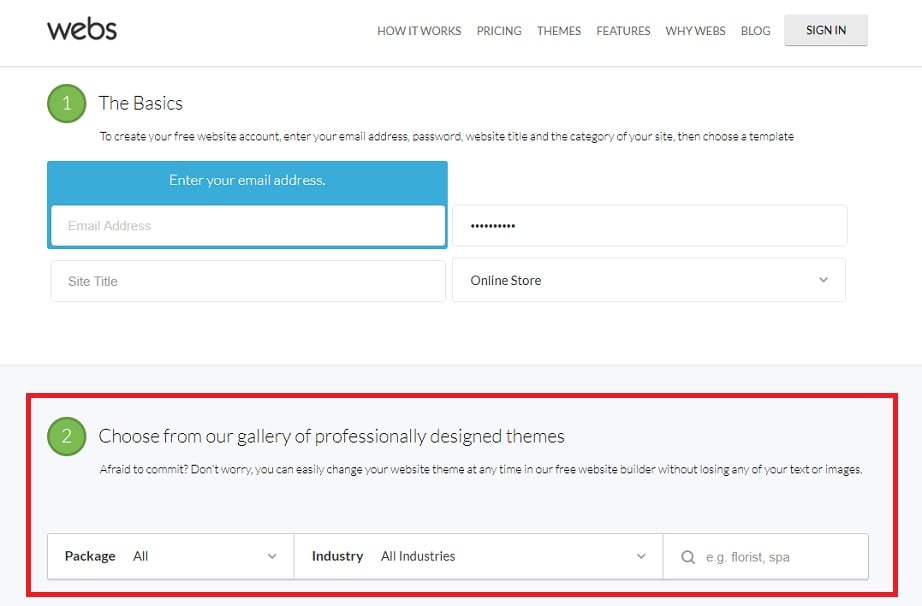 However, when it comes to customization with Webs, at first you might be put off by its color policy. How so? Hovering over a chosen website theme when signing up for the trial, you can see how many colors this theme is available. Most templates are available only in one color.

But do not get misled! In fact, later you will be able to customize your color palette successfully. Just go to the Theme tab at the top and then choose the element that you need to work at (in this case, the body).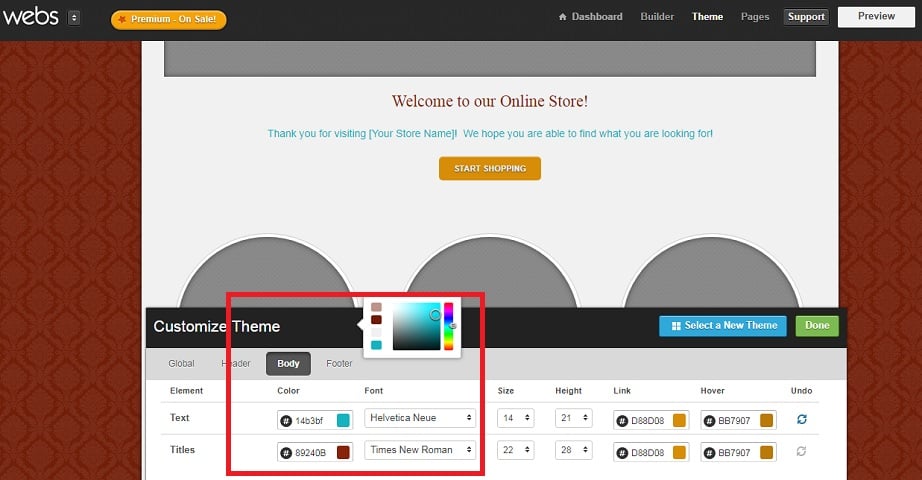 The admin panel of this website builder is located at the bottom of the page, which is kind of unconventional. With the drag-and-drop functionality, you can create a website by simply placing the content blocks in suitable places.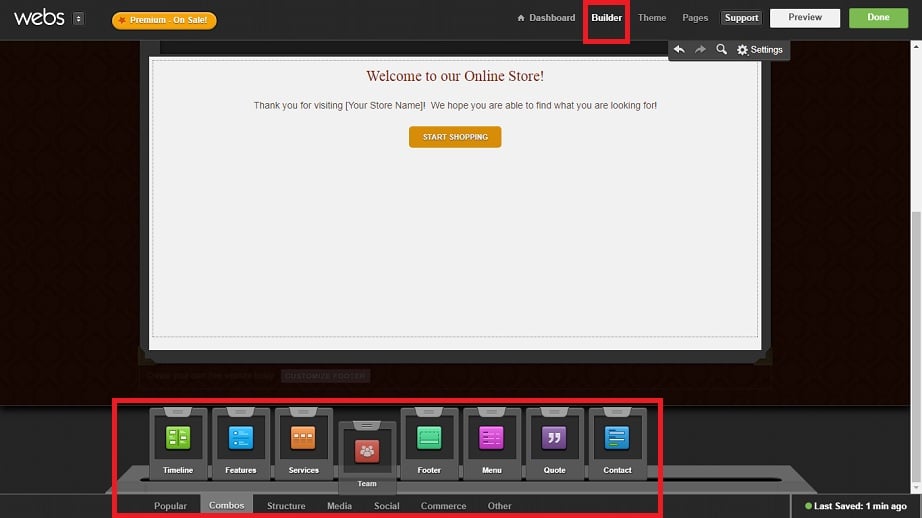 Whereas it is really easy to create a website with the admin panel from Webs, the eCommerce potential is not fully presented in this website builder. For instance, the Commerce tab contains only three buttons, i.e. PayPal Buy Now, PayPal Donate, and Products. From what you see at the first glance, it might be an issue to track your orders, sort your clients, or see any statistics. That is why it is recommended to export order data every now and then.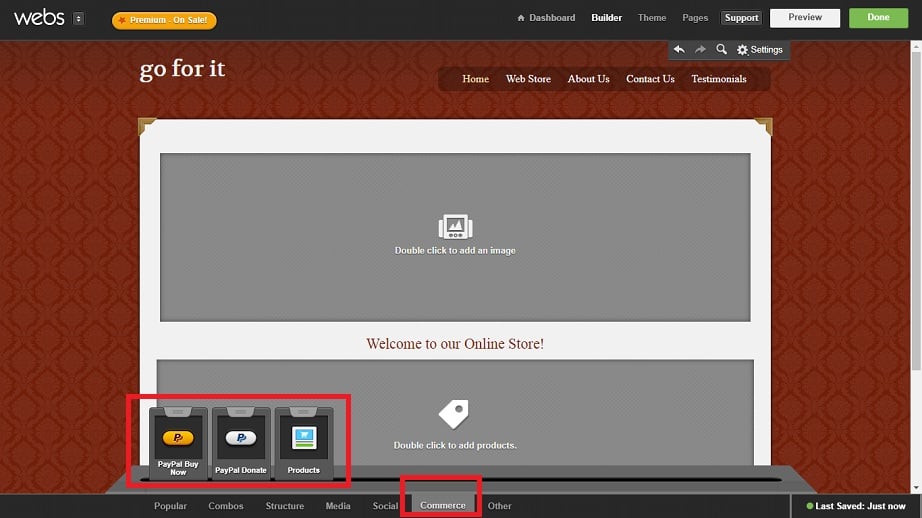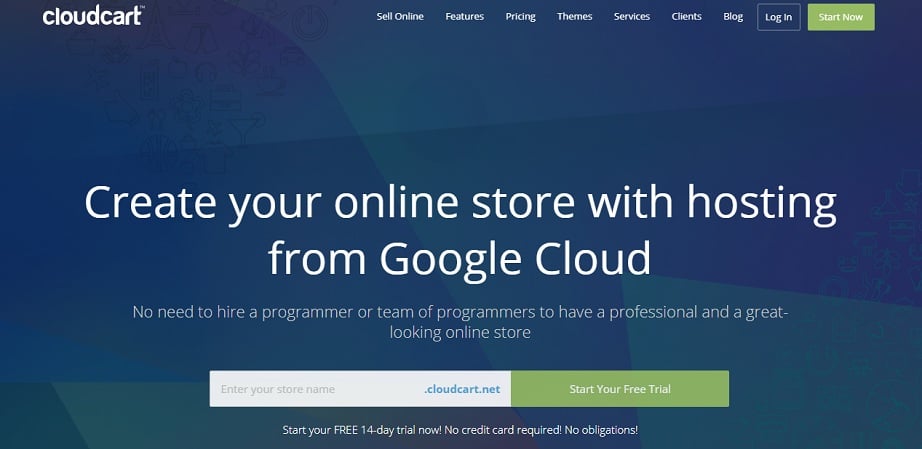 Pricing Policy: from $7.49 / per month (for beginners) to $124.99 / per month (for professional merchants)
Payment Methods: Virtual POS terminal Borica, Cash on Delivery (COD), ePay.bg, PayPal, Stripe, Skrill, Authorize.net, bank transfer
Support: Live Chat, Email (English and Bulgarian)
After registering for your 14-day trial, you will be redirected to the CloudCart admin panel. This is where you find the dashboard that contains all possible statistics concerning your online store.

The customization process with CloudCart is a bit long-winded. The biggest inconvenience is the badly structured collection of themes. There are no subcategories to choose from. That is why one has to browse through the whole collection to find a suitable template.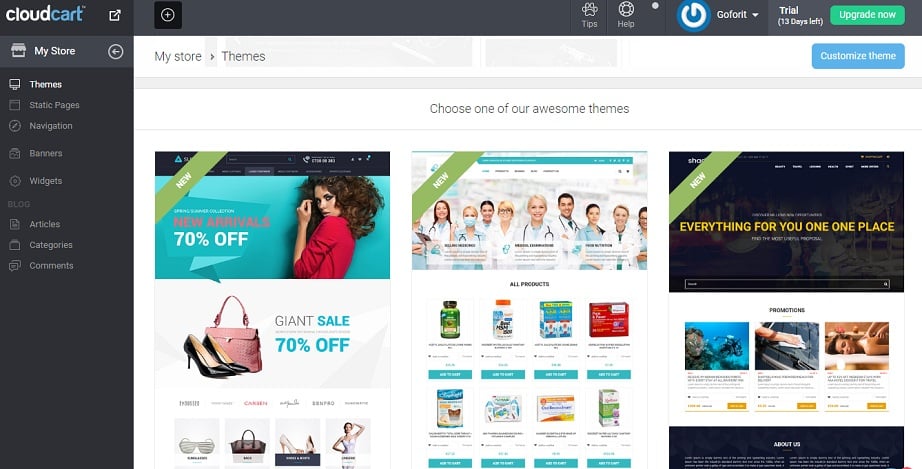 This website builder for eCommerce offers you to use three additional sales channels. These channels include eBay (in case you choose PayPal as one of your payment methods), Facebook, and Etsy (in the nearest future). So, CloudCart seems to be more advanced in terms of engaging external sales platforms than other website builders under analysis.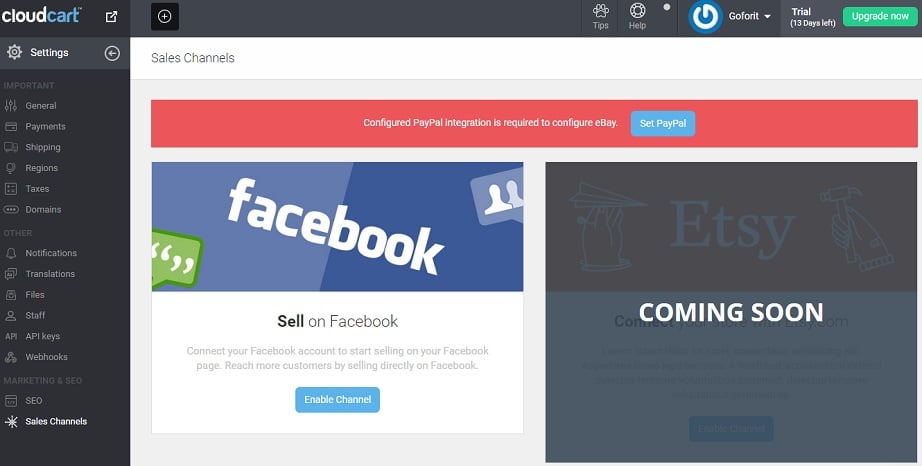 As you can see, many powerful website builders can help you to build an online shop.
Conclusion
MotoCMS stands out from other website builders because of its pricing (one-time payment) and the pre-purchase procedure (a renewable 14-day trial for any template).
Shopify is remarkable thanks to the unprecedented number of payment methods.
Webs seem to be an elegant solution for complete novices in eCommerce.
Both CloudCart and Shopify contain an app store and can help you hire an expert to successfully launch your online business.
If you are just starting an eCommerce business then you must take your step with the right technology partner. You can find an affordable eCommerce website development company to build a feature-rich website with all the right ingredients. These strategies can help you grow your eCommerce business but picking the correct approach from the beginning can help you achieve your goal more effectively.
So, now it is up to you to decide which website builder for eCommerce should become the platform for your future online business!