Everything You Need to Know About Mailer Boxes
Are you going to be selling a subscription service or large products you need to ship to customers? Well, you need to think about packaging. You need to make sure that all of your products get to the customer in one piece. You also want them to enjoy the unboxing experience too. By carefully choosing your packaging and how you are mailing your products, you can secure loyal and returning customers. In particular, more brands are investing in mailer boxes. Let's take a closer look at what they are and what they can offer your brand.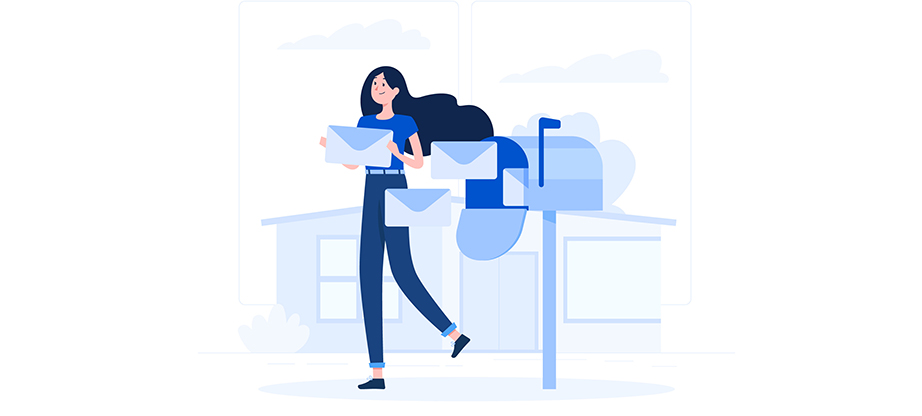 What Are Mailer Boxes?
First of all, let's start with going over what a mailer box is. Namely, this is a paperboard type of packaging. It is often in a rectangular or square shape with wings or flaps as part of the design. They interlock in order to hold items inside the box. They do not require anything to close, such as no tape or labels. A lot of the time, you will see subscription box brands use mailer boxes. They can hold quite a lot of items.
What Are the Benefits of Using Mailer Boxes?
There are a lot of packaging options out there for businesses. So, why should you choose mailer boxes? Let's take a look at what brands have to gain from this type of packaging.
Easy to Customise
It is not enough to have secure packaging in today's market. Instead, you have to make it personal and special for customers. One way you can do this is by having an exciting packaging design. One of the best things about mailer boxes is that they are so easy to customise and you can create a fantastic unboxing experience.
Just make sure that you choose a professional printing company to design and print your mailer boxes. This is going to ensure that they are the best they can be, leaving a good lasting impression on customers.
Lightweight
A lot of shipping costs depend on the weight of the item. So, it would be great if you could control how much packaging weighs so that you can save money on shipping. Well, that is where mailer boxes come in. Due to the way they are designed, they are lightweight and easy to transport. This is going to help keep costs down when you are shipping products to customers. What's more, it can make it easier to transport them if you are doing some of the deliveries yourself or have to take them to the carrier.
Offer Security
One of the most important things to find out when you are choosing to package is how secure it is. After all, you want your customer's parcels to turn up in one piece. Otherwise, you are going to have returns and refunds to deal with, which is the last thing you want. Mailer boxes might be compact and lightweight, but they are sturdy. They are going to be able to protect a variety of items and ensure they arrive at a customer safely. Thus, you can have peace of mind and know that you have chosen one of the best types of packaging for your brand's needs.
Saves Money
One of the good things about mailer boxes is that there is no need for external packaging or fancy wrapping paper. All you are going to need is the mailer boxes. Over time, this is going to save you a lot of money. Mailer boxes are affordable to buy in the first place, as well as removing the need for external packaging. Therefore, you will have less money to pay out for packaging and you will have everything you need. There are a variety of shapes and sizes you can select too to get the packaging you want.
Mailer Boxes Are Worth the Investment
A lot of businesses are choosing mailer boxes and it is not difficult to see why. The fact that you can design your own packaging is a huge advantage and this is going to give you an edge in the market. The mailer boxes are also lightweight, which can help with transport, as well as saving money in the shipping process. As packaging, they still offer good security so that your products reach customers in one piece. If that was not enough, you can also save money with mailer boxes. When they are bought in bulk, they are affordable for small businesses to use