Helpful Web Based Invoicing Apps for Start-up Businesses
When it comes to a newly established business, everyone needs to keep track of unnecessary expenses. It helps in cutting down the cost to some extent. With a start-up design business, the most challenging task is to impress the visitors and generate good profit. Therefore, having a simple software for invoicing purpose and keeping track of estimates proves to be immensely beneficial for a new business.
With a new business, it can be a little daunting to manage the invoicing needs properly. But, there is nothing to worry as there are many web based invoicing applications available that make your job quite easier. These web based applications ensure that your customers are billed in an efficient manner with ready to use accounts. Mentioned below are some of the useful invoicing apps.
Invoicera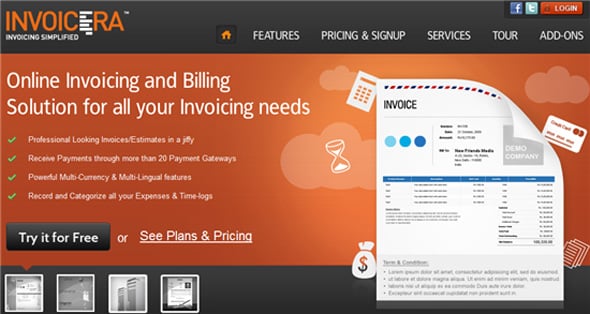 Invoicera is one of the most prominent invoicing and time tracking application. It is a very flexible application that is designed for providing start up businesses with an uncomplicated, reasonable and web based solution for handling clients and invoices. It is user friendly, secure and provides a convenient method of tracking time and expenses in an efficient manner.
Freshbooks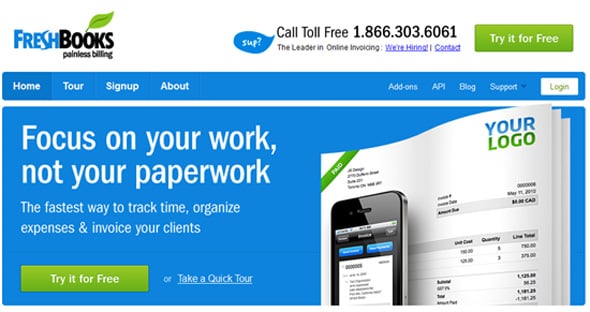 This is another web based application that lets you send an invoice within a minutes of creating an account. Technical expertise does not matter as it is quite user friendly. It keeps all your data safe and well protected. It also ensures that all your data remains with you and not with them. Whenever required, you can easily export your data.
Blinksale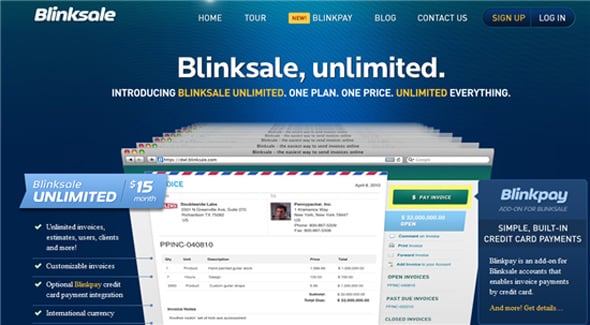 This is an amazing invoicing application that was founded in 2005. It has a number of useful features to offer. Another great thing about this application is that it allows you to import your bilinksale's account to invoice them.
Zoho Invoice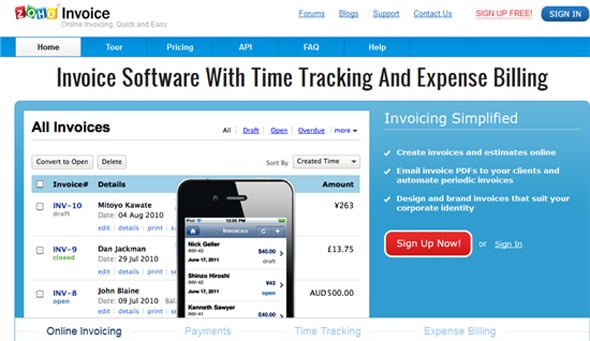 This is another great application created by Zoho SaaS product family. It is very straightforward and commanding invoicing application that has a number if features like online payments, multiple currencies, time and expense tracking etc.
CurdBee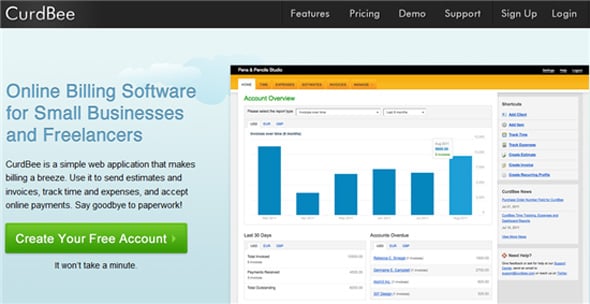 This is one of the best invoicing apps. It offers limitless invoicing on the free trial plan with very useful add-ons. If you subscribe for a paid plan, you get attractive features like several currencies, thank you mails, SSL Encryption for your data security and many more.
The Invoice Machine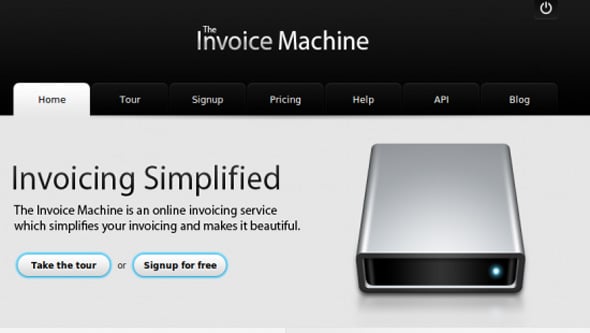 This is such a great and simple application that you can easily find out what it is all about- attractive and simple. It offers number of features like pdf versions, multiple currency support and many more built on an attractive and simple to utilize platform.
Harvest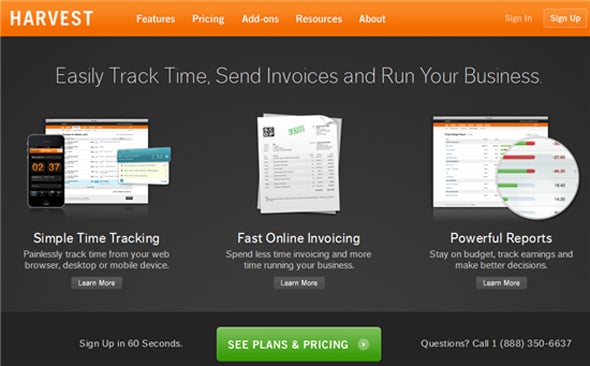 This invoicing application let you and your staff to track time, record expenses, and generate invoices in one straightforward, incorporated work flow. You can set either yours or your staff members' account on Harvest within a few minutes. After that, you can immediately start tracking expenses and time of your projects.
SimplyInvoices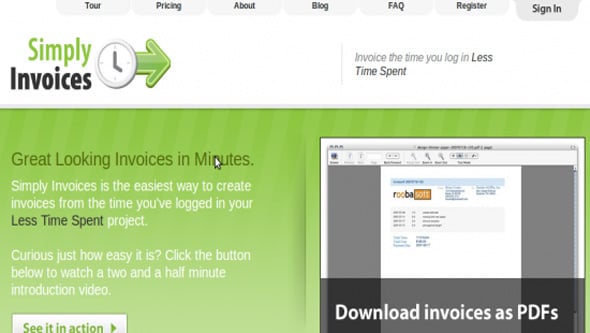 This invoicing application has been developed to be incorporated with your BaseCamp account. It is easy to use but lacks some features like invoice templates, multiple currency and the capability for your clients to pay online. However, it can be a simple and quick option for BaseCamp users.
Billing Orchard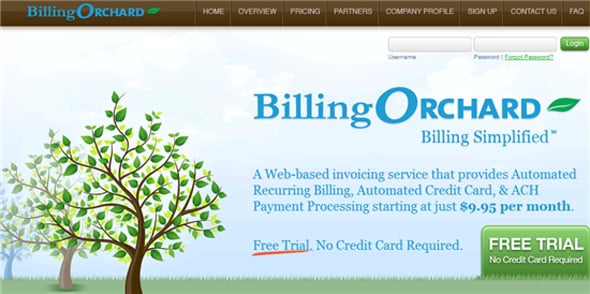 This is another great web based invoicing application. It has been developed especially for small and medium sized businesses. This application is a perfect solution for an SME administration of time based and frequent client billing.