How Can You Increase The Open Rates Of Your Email Marketing Campaigns?
One of the oldest types of digital marketing is email marketing. Email is still an effective marketing strategy tool, with over 4 billion users. The first step to measuring successful email marketing campaigns is checking the open rate. Actions are taken, and replies are secondary. Hence, to get this right, you must first concentrate on increasing the available rate to increase the leads further. We've compiled a list of top Email Marketing Strategies to increase open rates in this blog. So continue reading till the end and take note of things.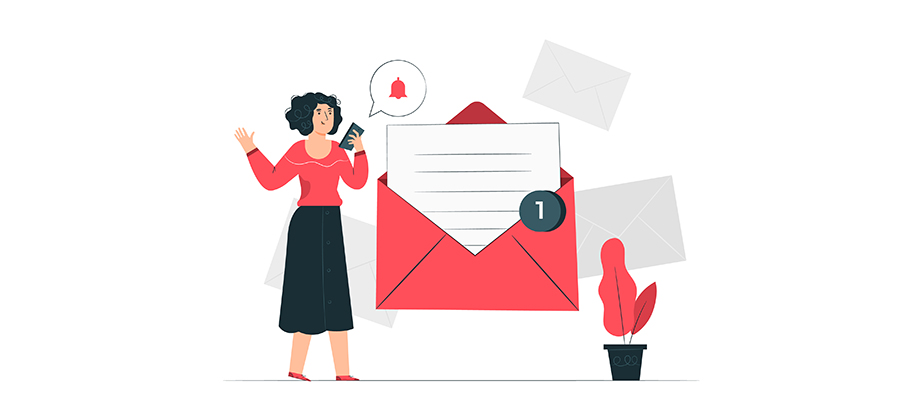 Learn with Experts: Online Email Marketing Course
Email Marketing Campaigns to Increase Open Rates
Automation
Email automation is a method of sending emails to your subscribers that has been pre-programmed. As you gain more subscribers, it becomes impossible to send emails to every one of your subscribers. Your job is made more accessible by email automation. Welcome emails, Thank you emails, order confirmation emails, and other automation emails are just a few examples. Automation handles all of your communications, from the initial welcome email to the post-purchase follow-up email. Automated emails have a 95% greater open rate than regular emails. Here are a few samples of automated emails that you may also use!
First Stage Funnel Mails
Send them an automated welcome email when they become a new subscriber. Provide specifics of their login information, instructions to get started, a PDF guide, or a video. You can also have a one-on-one conversation or call with them.
Keep in touch
Assume a customer has added a product to their cart but has not yet purchased it. Prepare and send them an email with a backlink to the shopping cart and a specific discount code. Your customer is now more likely to finish the transaction.
Loyalty bonuses
You may reward your existing clients for their commitment to your company with timely offers and discounts.
Write Good Copies
The most effective strategy to raise your email open rate is to provide compelling content. Make your material engaging enough to pique the interest of your audience. Personalizing your content is a terrific approach to start your email design. Did you realize that tailored emails result in six times more sales? Include the recipient's first name in the email's subject line for the most straightforward approach to customize your information. The majority of email service providers include this as part of their functionality. This strategy has been shown to raise open rates by 16%.
Using an actual reply address instead of [email protected] is another technique to enhance your open rate. Using a legitimate email account enhances your credibility and makes you appear trustworthy. Include your signature and contact information at the bottom of each email to urge your readers to engage with you and form relationships. Curating your material properly is essential for any reader to open your email. In your subject lines, use powerful words, numbers, or queries. Save 25% on all products, for example, or take advantage of holiday deals!
Keep your email between 50 and 150 words. Create relevant, entertaining, and useful material to your target audience. Ensure your CTA is catchy by keeping it sharp, bold, and easy to click. Make a schedule for your blogs, social media updates, and promotions on a calendar. Send emails at times when your subscribers are most likely to be online.
Analyze and Track
An important step is to keep track of your actions and make adjustments based on your results. You can track your progress using email marketing software like Hubspot, MailChimp, and Google Analytics. Click-through rate, bounce rate, conversion rate, list growth rate, open rate, unsubscribe rate, and other email data can be found. All of the information will assist you in redefining your email marketing strategy. Email analytics will provide clear insights into what you are doing incorrectly.
Group Audiences
Email segmentation is a critical component of effective email marketing campaigns. It's the practice of segmenting your email list into multiple groups or segments based on their behavior. Using segmentation, you may send relevant emails to each person on your email list.
For example, one audience segment may want information on a newly launched product, while another may wish to information about discounts and special deals. Segregating information allows you to transmit the correct information to the right people. Segmented campaigns, according to MailChimp, had a 14.31 percent higher open rate.
Make Testing a Habit
The A/B Testing approach is the most practical way to check your email marketing strategy. It's the practice of sending multiple emails to different groups of subscribers to figure out which one performs best for you. Utilize the examples below to help comprehend the A/B testing approach and how you may use it yourself!
Is it better to use a subject line with a call to action or an incentive?
Does it seem accurate that using the recipient's first name in the subject field makes the message more engaging?
Is it true that putting your company name in the subject line boosts engagement?
Will the majority of readers click on a linked image or text?
What time of day does your email get the most opens or clicks?
Do long emails or short emails get more responses?
Increase Open Rates – Concluding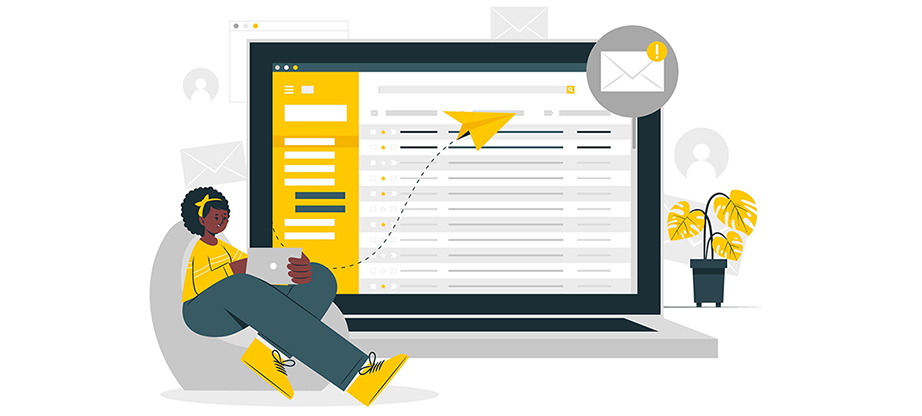 If you design your campaign well, email marketing may yield lucrative results. However, this should not be your whole emphasis. There are great digital tools available to aid you in improving your marketing strategies and efforts. As a result, I https://appflows.com/blog/email-automationput in the effort to learn digital marketing. Here's an Online Digital Marketing Course option that is designed for working professionals and students likewise.
Remember to customize your emails and ask new visitors for permission before sending them. Implement new and existing tactics to motivate subscribers to be more proactive and involved. Keep up with the latest trends and look for ways to streamline your email marketing. We hope you had a good time reading the blog! Will you implement the aforementioned suggestions in your email marketing strategy? Please share your thoughts in the comments box below.