Crucial Digital Marketing Tips for Doctors and Physicians
As part of an overall marketing strategy, any modern doctor or physician who wants to succeed in the digital environment should embrace digital medical marketing techniques. The digital marketing space allows you to get your name and practice out there for recognition and online presence. This makes it easy for you to target the right audience, gain more patients, and build and improve your online reputation. Since patients' demands and needs are constantly changing, digital marketing makes it easy for you to interact and engage with them, giving you a chance to learn about their preferences.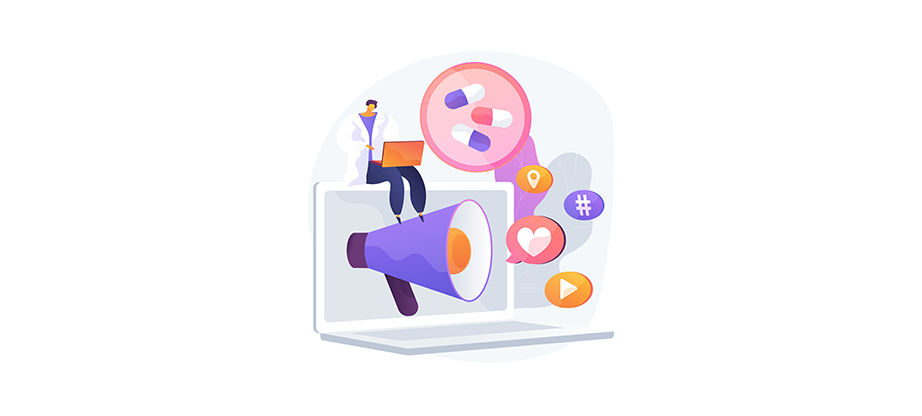 Unlike other forms of marketing, digital marketing is cost-effective, offering a high return on investment. As a doctor or a physician, putting your practice on the digital platforms and contributing and answering potential clients' questions positions you as a thought leader. Digital marketing tools also give you a competitive advantage. Below are crucial digital marketing tips for doctors and physicians.
Optimize Your Website for a Good User Experience
Thanks to technological advancements, prospective patients search the web for healthcare services and local physicians before making in-person visits. Since patients are more self-aware, they like establishing a trusting relationship with potential doctors and physicians before handling their cases. Improving your site's user experience can significantly boost patient leads and conversion rates. Consider using a web design for doctors and ensure it has customized features, fast loading time, is interactive, easy to navigate, and mobile-friendly.
Marketing Tips for Doctors – Create Healthcare-related Content
People are more health-conscious and always looking for ways and advice to stay healthier. You can share content about any health-related topics through your site's blog to establish yourself as a thought leader in the medical field. Before writing your content, conduct keyword research to determine what potential clients search for the most on Google. This will help you create content that answers their questions, gives them solutions, and educates them.
When you write unique, quality content and attach social sharing icons, your readers will share the posts they find help with their friends online. This not only boosts website traffic but also increases leads and conversion rates.
Ensure Your Website Is Medical SEO-friendly
Medical SEO involves boosting your medical site's rankings on SERPs so that you and your team can reach more patients in need of your services while making it easy for them to find you too. To get your practice on top of search results, your website should be secure, fast, and mobile-friendly. You should also optimize your content for SEO and use the proper medical keywords. Optimize your images and videos and leverage off-site authority builders, including directory citations, quality backlinks, and social signals.
Consider Guest-posting on Health-related Websites
Content creation establishes you as a thought leader in your profession, making it easier to land guest-posting opportunities. This enables you to reach a new audience, increasing your audience base and potential patients. When done right, guest posting strengthens your domain authority and increases the chances of your content appearing on top of SERPs. This boosts site traffic and increases your brand's recognition and awareness.
Consider Social Media Marketing
Social media marketing is a digital marketing strategy that enables you to share content to reach your target patient base. It's an excellent tool for doctors to create awareness, build and grow their brand while driving more traffic to their practice websites and increasing their rankings. Social media analytics tools can help you track your digital marketing KPIs and efforts to determine what's working for you. This allows you to alter your social media marketing strategy to ensure proper use of resources and increase ROI.
Marketing Tips for Doctors – Invest in Local SEO
Local SEO is great for your medical practice. It allows patients who are geographically close to your facility to locate you. Using local SEO to optimize your website boosts your appearance in local searches, helping you reach more patients. to leverage local SEO for your medical practice's growth, claim and optimize your Google My Business listing, create a strong content marketing strategy, encourage patient reviews and keep your site optimized for local SEO.
Practice Reputation Management
While reputation management can be messy and disheartening, it's essential for the success of your practice as a physician or a doctor. Most patients look at online reviews before choosing a service they can trust. As part of your reputation management, consider responding to questions and reviews on your social media and website. If you notice any negative reviews, reach out to those clients to find out how you can help them.
Marketing Tips for Doctors – Endnote
Digital marketing is an excellent tool for doctors and physicians to get their practice out there. It allows them to widen their reach, grow their client base, and leverage digital marketing analytics tools to determine if their efforts are paying off, leading a successful practice and career.