12 Marketing Tools You Never Knew You Needed
The life of a modern marketer is defined by generating leads, promoting products and services, improving brand image, and driving sales. With all of these responsibilities, this fun and dynamic career can start to feel like an uphill battle unless you have the right marketing tools. However, there are so many software options that it can be challenging to know how to get started. In this article, we rounded up the marketing tools you'll actually need for your business.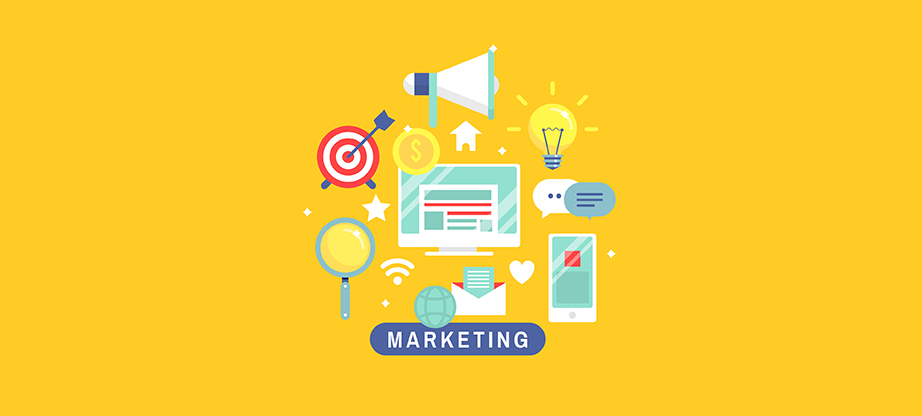 Marketing Tools – 1. Chatbot Building Tools (MobileMonkey)
A chatbot builder creates chatbots, but in a simple, more straightforward way. For example, MobileMonkey allows you to create chatbots for Facebook without any coding experience. You can use your bot to answer questions, send out messages, conduct surveys, and much more. Chatbot builders help businesses automate their communication process according to predetermined scenarios, saving them time thanks to their ready-made solutions. It's a chatbot builder that makes automating your customer interactions a breeze. It's like having a 24/7 customer service rep ready to assist and engage with your audience.
Thus, embrace the future of customer engagement with MobileMonkey's chatbot-building tools. Not only will you save time and resources, but you'll also create a more personalized and satisfying experience for your customers.
2. Digital Asset Management Software (Brandfolder)
Most industries use digital assets, like pictures, logos, brand materials to help with marketing. As businesses scale, they have a harder time looking after their assets. A marketing asset management software like Brandfolder helps businesses organize these assets. Imagine all your digital assets used for supporting the sales of products and services neatly organized in one place, accessible with just a few clicks. Instead of sifting through multiple file folders, you can separate your assets into collections so they're easy to find. Just click on one of your collections and search for the file via keywords. Plus, with Brandfolder's intuitive interface, you'll be a master of organization in no time. Say goodbye to the chaos and hello to a more streamlined, efficient way to manage your digital assets and marketing collaterals.
Indeed, managing your digital assets and collaterals is a piece of cake with Brandfolder, the marketing collateral management software that can be a game-changer for your business.
3. Infographic Template Tools(Venngage)
Infographics are one of the most effective ways to set up your social media posts. Why? Because they appeal to a bigger audience, help build high-quality backlinks, and drive high-quality traffic. Unfortunately, infographics can take hours to make, even for graphic artists. Venngage, an infographic template marketing tool, creates infographics for your content in three steps. With 100s of templates to choose from, you can endlessly customize your designs.
Marketing Tools – 4. Heat Mapping Tools (Hotjar)
Business owners need to know how their audience behaves to sell effectively. Heat mapping tools, like Hotjar, gives website owners a closer look at how elements on their site are performing with customers. Hotjar also records how fast users scroll and mouse movements. With this information, you can adjust your web design to encourage more engagement and clicks with your content, which increases your revenue via higher webpage retention rates.
5. Application Creation Software (Buildfire)
Adding an app to your business can help you reach more users and potential customers. Having a website or Facebook page isn't sufficient enough to attract and get in touch with your customers. Both big and small businesses could benefit from an app builder, like Buildfire. Similar to MobileMonkey, Buildfire gives you all the tools you need to create within its system. Buildfire guides users through the process, enabling you to create an app that works for you.
6. SEO Content Marketing Tools (BrightEdge)
Artificial intelligence has made digital marketing more convenient over the past decade, and tools like BrightEdge let you take advantage of it. With BrightEdge, businesses can improve their content marketing by injecting it with a super-powered AI that looks to improve SEO. That's not all. BrightEdge lets you use deep data and analytic tracking software to improve your search engine ranking further, leading to more specific content for your customers. No more guesswork or sifting through heaps of data – BrightEdge does the heavy lifting, so you can focus on crafting compelling content.
Moreover, in the fast-paced world of digital marketing, staying ahead of the game is crucial. BrightEdge allows you to supercharge your content marketing with its AI-powered SEO tools. It's like having a secret weapon in your arsenal, ready to catapult your content to new heights. With BrightEdge by your side, you can tap into the true potential of your content marketing strategy, reaching more customers and boosting your online presence.
Marketing Tools – 7. Visualization Platform Tools (Visage)
Creating consistent, on-brand designs isn't always the easiest thing to accomplish. In today's world, quality visual communication is key in practically every role, but some businesses are stuck between waiting on freelancers for branding, doing nothing, or embarrassing the brand. Visage helps everyone communicate effectively with their brand designs by using a template system to empower entrepreneurs. Their design on-demand policy ensures that you always stay on brand, and their editable templates make it easier for you to collaborate with your team.
8. High-Quality Image Tools (VisualHunt)
You can't have great content without incredible images, but unless you're an expert photographer, you'll either have to pay for high-quality pictures or settle for less. With VisualHunt, you gain a library full of the finest images online, for free, without a catch! All of their photos use the Creative Commons Zero license, making them legal to use. VisualHunt also has Public Domain photos that you can use as long as you give credit.
9. Digital To-Do List Tools (Todoist)
Entrepreneurs often use to-do lists that seem to be never-ending. Whether you use post-it notes, a digital calendar, or a traditional notebook, the number of projects you tend to leave on the backburner may start to make you feel like you're losing control. Enter Todoist. Todoist helps you gain control by giving you reminders for various tasks, ensuring you never forget about your priorities. With Todoist, you benefit from optimal organization and clarity.
Marketing Tools – 10. Content Creation Software (BuzzSumo)
Most of us aren't an endless source of content ideas. At first, you might have been able to spit out hundreds of ideas a second. Now, you've used up all your good ones. It's never a good idea to start grasping at straws, looking for the next hit, so use BuzzSumo when you have a block. The content savior, BuzzSumo, helps users pick the best content that's relevant to their target audience. It also finds trendy content, conducts competitor analysis, and locates influencers.
11. Social Media Mentioning Tools (Social Mention)
While it's true you can see who's mentioning you on social media with a simple keyword search; you'll never be able to account for misspellings or for users that don't use hashtags or "@" mentions. Social Mention empowers users by giving them access to all of these mentions. Not only that, Social Mention is free of cost, which is impressive considering what they offer. Users can monitor their mentions, search analysis and conduct targeted searches instantly.
Marketing Tools – 12. Networking Tools (Phlanx)
Phlanx does two things: it helps brands with their marketing and connects marketers to one another. Phlanx is a one-stop-shop for businesses that are looking to speak to a community of influencers and brands. Using its interactive interface, you can find relevant marketing channels. Instead of manually searching for influencers, Phlanx offers up a rich catalog of audited brands and measures their social media performance, so you can find the best of the best.