Best Instagram Plugins for Your WordPress Website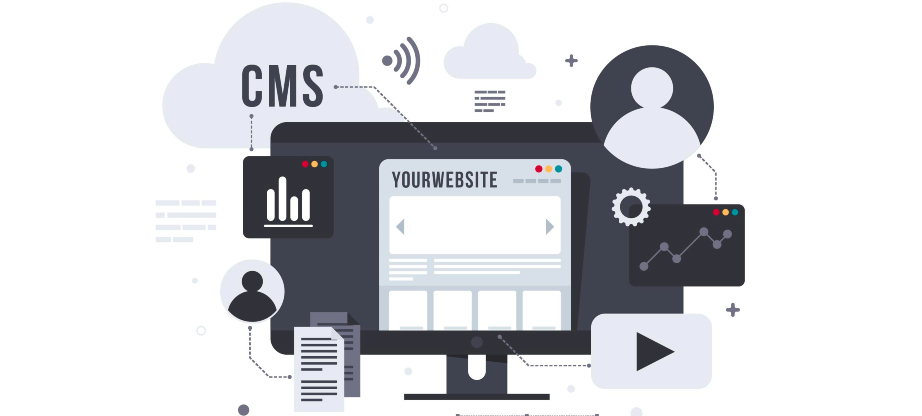 Instagram marketing has become the best means of increasing brand awareness and boosting sales. With more than 1 billion active users worldwide, this channel provides you with the best opportunity to market your products/services.
A majority of brands have Instagram accounts to promote their business. Many of them even try to buy Instagram accounts that already have many followers. This way, they can reduce the time to reach out to niche audiences.
However, many times you can't rely solely on Instagram. You need to make the most of all the channels, including a website, and match your marketing strategies on all the channels.
Fortunately, there are many tools that simplify this process. Instagram plugins for WordPress blogs, for example, are really helpful if you want to cross-promote your Instagram content using your blog.
In this article, you can become familiar with some of the best WordPress Instagram plugins.
Spotlight – Social Photo Feeds
Spotlight is a brand-new free Instagram plugin for WordPress that has received a lot of positive feedback from users since its release. This plugin aims to make it as easy as possible for you to publish photos from your Instagram accounts on your WordPress website, just like the name suggests.
Anyone interested in a fast and simple way to connect their WordPress website with Instagram will find this free Instagram plugin an attractive option, thanks to the three-step setup process. All you have to do is link Spotlight to your Instagram accounts, design your feed, and then embed it where you want on your website once it's been installed on your site.
Spotlight comes with an interactive live preview customizer to help you get your feeds looking the way you want. You can see what your Instagram feed will look like while you're working on it, thanks to this. This plugin is really beneficial since you may preview your feeds while editing, as it allows you to present your Instagram content in a stylish manner.
Feed Them Social
There are two versions of Feed Them Social: free and paid. A single site costs $50, while unlimited sites cost $200. The Feed Them Social plugin offers the ability to display feeds from a variety of social networks, which is its major appeal. Instagram, Twitter, Facebook, YouTube, and Pinterest are among them. The premium edition contains the majority of them.
It's also worth noting that the premium Instagram plugin supports all of the specifics of each social network. The user account, hashtags, photos, descriptions, and comments are all included in an Instagram feed, for example.
The ability to display as many feeds as you want and fully responsive feeds are among the premium plugin's most important features.
Enjoy Plugin for Instagram
Enjoy Instagram offers a variety of choices for how Instagram posts are displayed on your WordPress site.
Enjoy Instagram provides you with means to integrate your social media feed, such as via photo grid and carousel choices, as well as the ability to import material from your accounts and hashtags.
You may also utilize the sidebar widget or shortcodes to show the feeds on your website. You may now easily add a feed of material to your posts and pages, thanks to this.
Enjoy Instagram doesn't let you down when it comes to how your photographs are shown. You may also enable the lightbox effect for your Instagram photos, giving visitors the option to view larger versions of your content in addition to grids and carousel styles.
Instagram Slider Widget
In the Instagram feed universe, Instagram Slider Widget combines two popular themes. The Instagram widget slider, for example, decreases the pictures in the sidebar before displaying them on all pages.
Also, the Slider scrolls through all of the Instagram photos to give you a broad range of photographs to view.
The second option is the frontend widget thumbnail, which is essentially a gallery with thumbnails. On your Instagram page, the slider displays the most recent 12 posts. The hashtag feature, which is great for focusing on a certain issue and displaying only pictures, is also available to use.
Instagram Journal
Instagram Journal is a premium WordPress Instagram plugin with more functionality than its free counterparts.
It provides a variety of tools to help you select the ideal Instagram integration for your WordPress site.
Choosing to display material from any of your accounts, tagged with specific hashtags, and photos you've liked are some methods for filtering pictures. As a result, this plugin is an excellent option if you want to populate your WordPress website with Instagram photos from a variety of sources.
Instagram Journal also includes a wide range of galleries for showcasing your posts. Some of the features you can use to design your galleries include color schemes, custom color settings, gallery sizes, and photo layouts.
You'll never have to be concerned about how your material will appear to mobile individuals because everything is completely responsive.
Instagram Gallery
It simplifies things down to the bare essentials with the Instagram Gallery plugin. It won't have any cutting-edge designs or creative styling to wow you. The Instagram Gallery plugin, on the other hand, is a terrific option if all you need to do is post a gallery from your Instagram account.
There are also no premium upgrades, and it's totally free. After a quick setup procedure, the Instagram plugin connects to your Instagram account. Then, you can pick from gallery or carousel sliders.
WPZOOM Social Feed Widget
The WPZOOM Social Feed Widget, which works with both usernames and hashtags on Instagram, is a highly-rated plugin. As a result, only images tagged with specific hashtags may be displayed.
With headers and colors for headers to brand with your website, the customization tools seem to be good. The application is fully compatible with all mobile phones and tablets. When you'd rather have a small thumbnail or fullscreen pictures, you may even adjust the dimensions of your pictures.
When the user scrolls down the page, image loading is enabled. As a result, they can see your entire gallery without having to click any buttons. Moreover, since all of the photos will not load instantly, this is going to help your website load more quickly.