Advertise Your Business In 2021: Top 12 Recommendations
Advertising has changed a great deal over the past few decades; it is no longer just TV and print ads. Just like the invention of the printing press in the 15 century changed advertising forever, the internet has opened up a whole new range of advertising methods. Businesses can directly engage with both existing and potential customers. With the internet, it's easier to target the demographics you want to buy your services and to keep feeding existing customers' ads. It's entirely understandable to find advertising confusing. Here are some ways in which you can improve how you advertise your business in 2021, both on and offline:
1. Optimize Social Media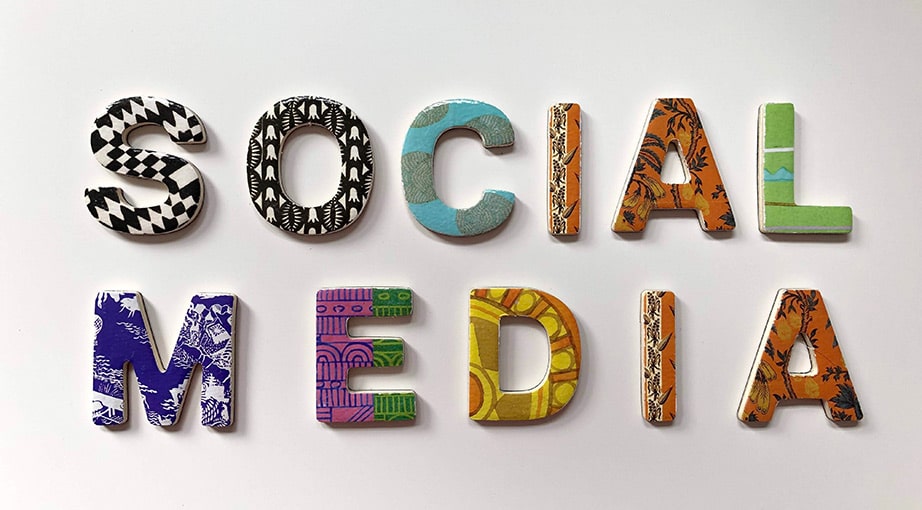 An active social media presence is a must for businesses in 2021. With a strong following, you'll be able to market straight to the customer's social feed. It's a good idea to be active on multiple platforms. Some people might have one but not another, which means missing out on customers.
Social platforms you might use to advertise your business are:
Instagram: image-based with videos allowed.
Facebook: images, videos, and status updates.
Twitter: short messages, images, and videos.
YouTube: videos.
Once you've created the account for your business, make sure to publish quality content consistently. Depending on what it is, you might decide to post similar content to each platform. For example, you can't share your latest Instagram post on YouTube, but you can post it on Facebook. If you want to reach an even wider audience through social media, you can pay for sponsored posts that work like ads on someone's feed.
2. Adopt Agile Marketing
Agile marketing will help your team work more efficiently and strengthen your marketing strategies, which is another way to help you advertise your business in 2021 more effectively. Essentially, it's a way of working that has principles and practices behind it. You'll create a long-term vision as well as short a term one. There are different software you can use, like Scaled Agile, to help your business use agile marketing.
One way in which this is different from traditional marketing is that it's focused on customers and their satisfaction, not just what a company thinks their customer wants, but actually knowing and talking to them. This will be a driving factor when creating and revising these strategies, which will allow your services to be more aligned with what the customer wants.
3. Sponsor Events
Sponsoring events or teams can be an excellent way to advertise your business in 2021. Depending on your budget and the size of your business, you can sponsor either significant or local events. You can adopt the same strategy when sponsoring teams. The event you're sponsoring should be relevant to what you're selling. A local cooking or baking event will be perfect if you're in the food industry. Your company's logo will most likely go on any advertising for the event and be included on signs at the event itself.
Both professional and local sports teams need sponsoring. If you decide to sponsor one, your logo will most likely be placed somewhere on their uniform, and fans of the team and casual spectators will take an interest.
4. Create A Website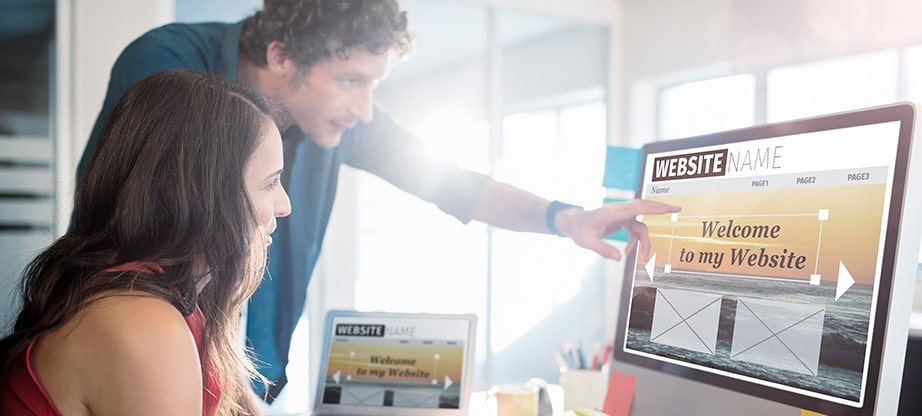 Having a website for your business gives customers a place to see what it is that you're offering and the potential to order or enquire about your services. It's a place where you can streamline your online business dealings. You can then link all of your social media platforms to the website; it's like funnelling people to the core of your online network. Your website will help customers to become familiar with your brand as a whole, which includes things like your values, the history of the business, and what you want it to achieve in the future. These can be the deciding factors in a customer choosing your business over another.
Creating a website might be overwhelming if you've never done it before, but plenty of services are available to make it easier with pre-built designs. Choose a design that suits your business and is appealing to look at. It's also a great idea to include your business's logo. Alternatively, you can invest in a professional web designer; having an expertly crafted website pays off, as opposed to a very basic preset.
Buying a domain that's the name of your business will make it easier for people to find you and make your website look more professional. You should write or have blogs written, as well as post other content to your website; a podcast that fits within your branding will increase the traffic and maximize the potential for people to buy something.
5. Embrace SEO
SEO (Search Engine Optimization) can seem overwhelming at the start, but it's an essential part of boosting your business's online visibility. Having good SEO means that when people search for what you sell, you're more likely to rank highly on the results page. This, in turn, means more website traffic and business for your company.
Some easy ways to boost SEO are:
Building links
Using key terms consistently
Connect your website to Google Analytics
 6. Get Customer Reviews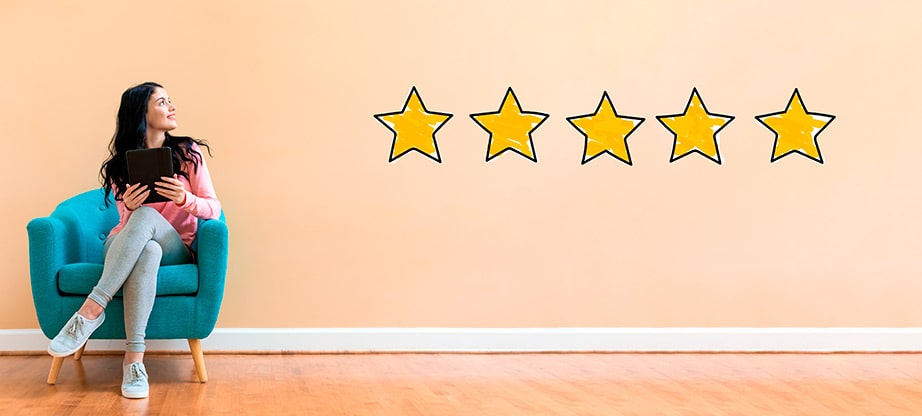 Customer reviews are extremely important, as they really help you to advertise your business. They provide an in-depth look at your customers' experience with your business. Customer reviews can also lead to significant savings, especially if you know what you're doing when it comes to advertising and customer service.
Positive customer reviews and feedback, as well as responding to negative customer feedback in a professional and timely manner, can instill trust in both current and potential customers. The reputation you'll gain if you respond professionally to bad reviews is one of truly caring about providing the best service possible.
7. Collaborate With Influencers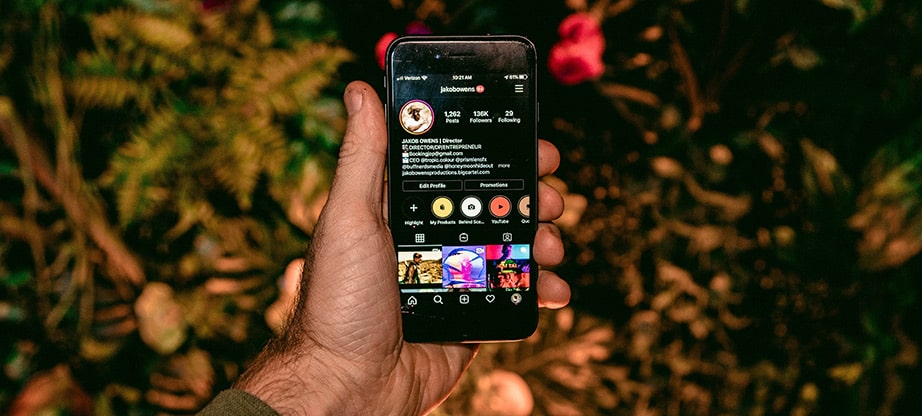 Influences these days have millions of followers across various social media platforms. It's not uncommon for them to collaborate with brands that they use, like, and trust. You may be able to find an influencer who already uses your business. They may even have tagged you in a post or mentioned you in a video. This makes for a great fit because they already trust your brand. However, don't be afraid to reach out to influencers out of the blue. They might try out your services and decide to work with you.
Collaborations are flexible and can be a once-off or develop into a long-term relationship. The influencer will mention your brand – they may use your products publicly, or you may sponsor their post or video. The people who follow these influencers are usually – appropriately – very easily influenced by them, making it a very dependable way to gain traffic.
8. Referrals
Word of mouth is one of the most trusted and easiest ways to get people interested in your business. It's even more effective if a potential customer hears about your business from someone they trust, or who they know has similar standards.
Don't be afraid to ask existing customers to let people know about your business. Similarly, you can ask friends and family to mention it to others, especially when it comes up naturally in conversation. You might want to hand out business cards to clients so that they can easily pass on your information.
9. Contests and Giveaways
You can use these to promote your business either online or in-store, depending on the sort of business that you have. Online contests and giveaways can be helpful in building a following. Some ways in which people commonly enter competitions and giveaways are to:
Share your original post to their account
Follow your account
Tag other people in the comments of your post
For in-store – online also – people could enter a raffle, where they spend a certain amount. This not only boosts your profile but also gets you more sales. If the people who win have never used your services before, this means that you've attained more customers; they're most likely going to talk about how they won a contest or giveaway, and mention your company in the process.
10. Discounts
Everyone loves a bargain, and people are more likely to spend their money if they think that they're ultimately saving. You can include discounts such as 'buy one get the second half price' and post these on your social media, or put it on posters outside your store.
11. Email Marketing
A strong email list is still a powerful way to directly reach customers, and email marketing is inexpensive, quick, and flexible. It builds a very defined target audience because they have to sign up themselves. This is so that you can send emails whenever you're having a sale or competition. You might also want to allow exclusive deals and discounts to those who've signed up to be on your email list.
12. Host an Event
There are all sorts of events which you can host for existing customers, and they'll likely bring people with them rather than come alone. Members-only events also work to get more people to sign up to your email list, just so that they can attend.
If you're unable to host an in-person event, you can hold one through online platforms and pitch your services to many people at a time. Types of events you could host.
A launch event for your new business, office, or store space – even new products or services. This way you're not only advertising your business but also an achievement.
Exclusive members-only events. For example, if you host a late-night shopping event where they can enjoy a glass of wine while browsing your wares.
Member-and-friend event. This is like members-only events, but it encourages people to bring a plus-one.
A holiday-themed party. Show your customers that you care by hosting an event around the holidays.
Birthday party. Each year you could celebrate the birth of your business, an event that may gain traction over time and become a popular tradition.
A seminar, bringing experts together to discuss a topic related to your business and also allowing customers to attend.
Networking events. This allows for people to mingle and talk about your business, among other things.
Charity functions. You can choose a charity that aligns with your business, and ask your customers to help raise money for it. This will show your target audience that your business doesn't just care about making money, but also about social issues.
Summing Up
Advertising can be overwhelming, but it doesn't have to be. Taking it one step at a time will help you to execute each aspect the best you can. If you're having trouble, it could be a good idea to look for software and companies to help you advertise your business. Having a professional website to which you can link all of your social media and emails will help you to sell things online and build brand awareness. Remember the power that people have in expressing their experiences with your business, and promoting it. Utilize influencers, and get people talking about your business as much as possible.