10 Web Designing Courses You Shouldn't Miss Out
In this digital age, you can't underestimate the power of a website. That's why there is an increasing demand for creative web designers. If you are interested in taking up new skills, learning UX or UI design is the right one for you. The good news is several online web designing courses are available for working professionals and students. You can learn this skill at your convenience from your home.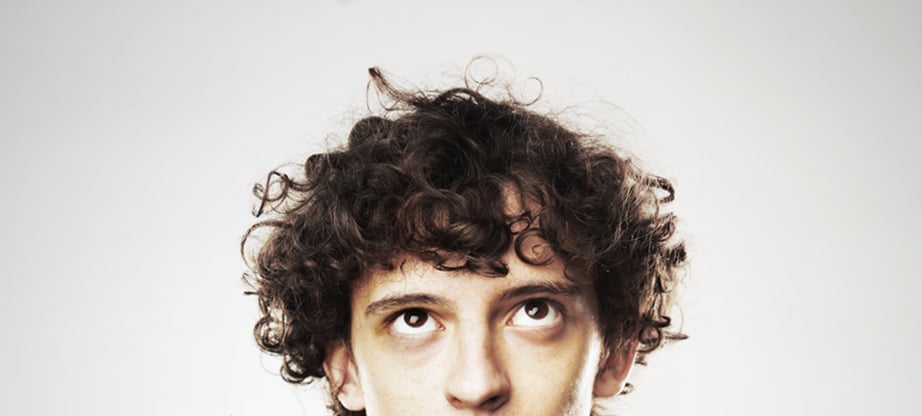 However, finding the most suitable web designing courses from this plethora of online information is a challenge. So, to help you begin your web hunt, we have made a list of 10 the most popular web design courses.
Web Designing Courses Overview
Design Lab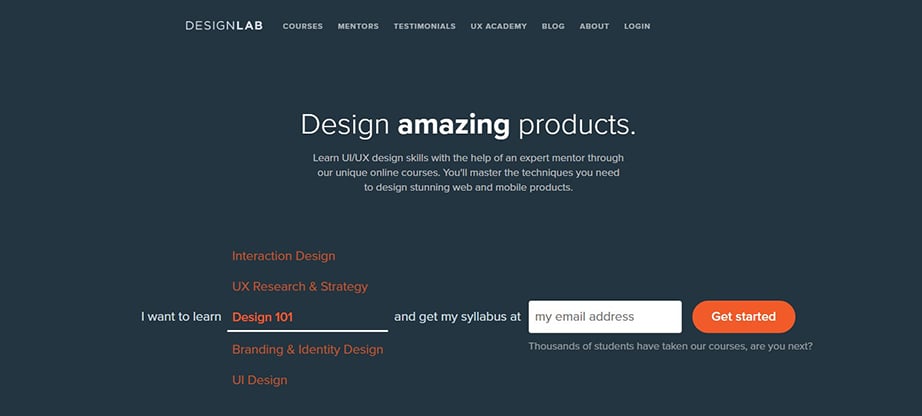 Cost: $399 per course
Website: trydesignlab.com
Design Lab provides part-time web designing courses through interactive videos, Skype sessions, and hands-on projects. You also get to interact with a personal mentor. The mentor provides timely feedback on your progress. As the courses are self-paced, you have the liberty to complete the course at your own pace.
 Code School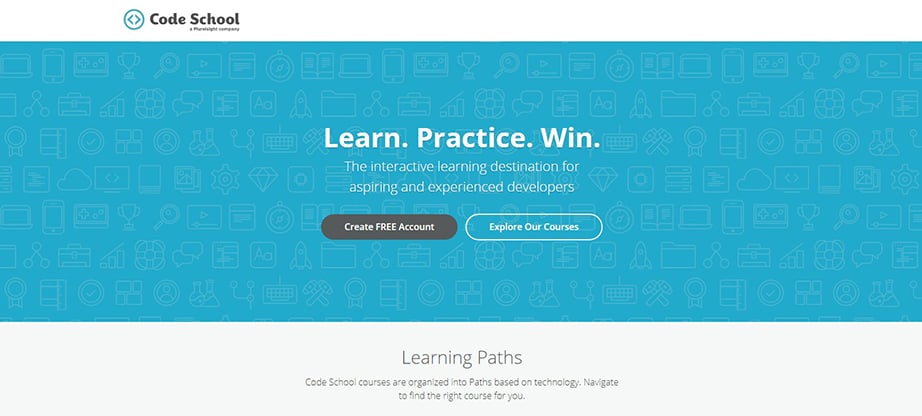 Cost: Free and paid options available
Website: codeschool.com
Code school is well known for providing web designing courses at a reasonable price. The pocket-friendly courses cover several different topics such as HTML, CSS, JavaScript, and Ruby. The free account gives you access to 15 introductory courses. However, for just $60 a year can get unlimited access to 71 courses and 256 screencasts. You also get access to the code school community which can help you resolve any designing related issues.
Code Academy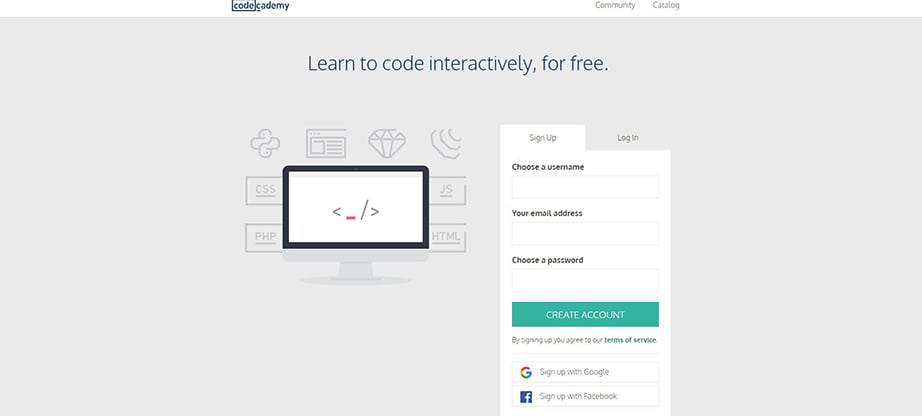 Cost: Free and paid options available
Website: codecademy.com
If you are looking for free and reliable web design courses, code school is your best choice. The Website claims to have over 45 million learners from all over the globe. The main attraction is the simple but engaging web designing tutorials in HTML, JavaScript, PHP, and Python. A free account is sufficient for beginners, as it covers all the basic course literature. For $19.99 per month, however, you can get access to extra practice material and technical support in any web design course.
Code Avengers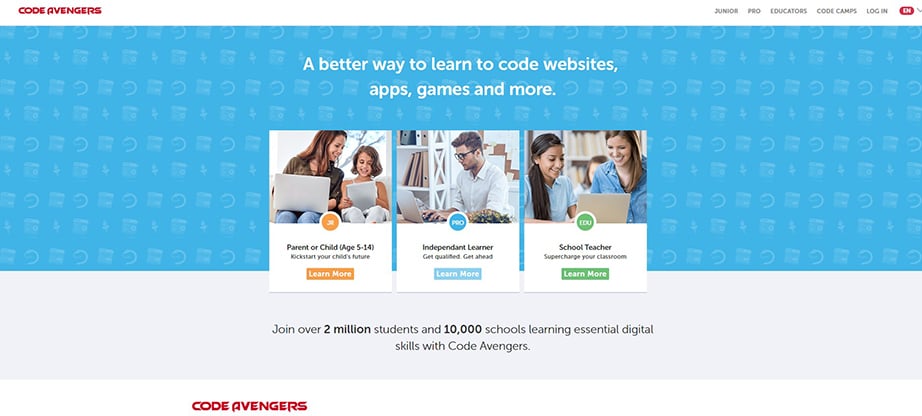 Cost: 7 day free trial and $29 per month or $120 for six months
Website: codeavengers.com
If you are a novice in the world of web designing, you are in luck because code avengers create web designing courses primarily for beginners. In fact, the Website comprises courses specifically designed for children, adults, and school teachers. The focus is on HTML and CSS coding. You can also learn to incorporate special effects, interactive patterns, and layout techniques. During the seven day trial period you can try five lessons from each course.
Treehouse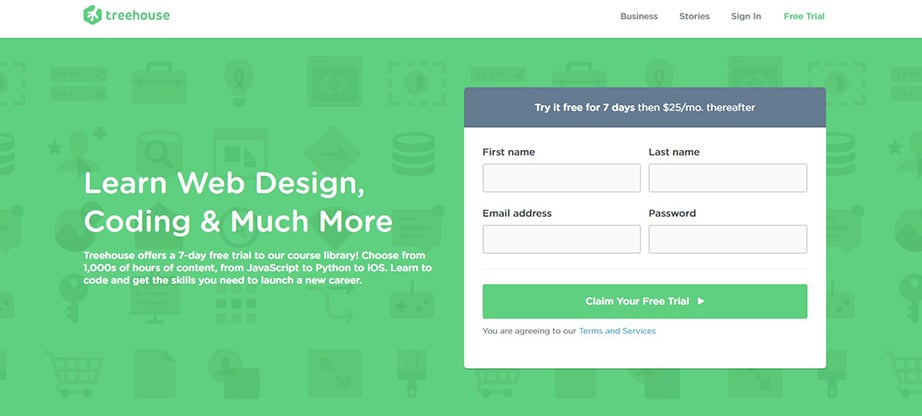 Cost: 7 days free trial and $25 per month onwards
Website: teamtreehouse.com
Treehouse offers a range of affordable web designing courses online. The tutorials are mostly video (more than 1000) based. If you want to learn to code in different programming languages, this is the right place to begin. You can also practice your coding skills using quizzes and interactive code challenges and earn badges to show off your talent.
ALISON Online Learning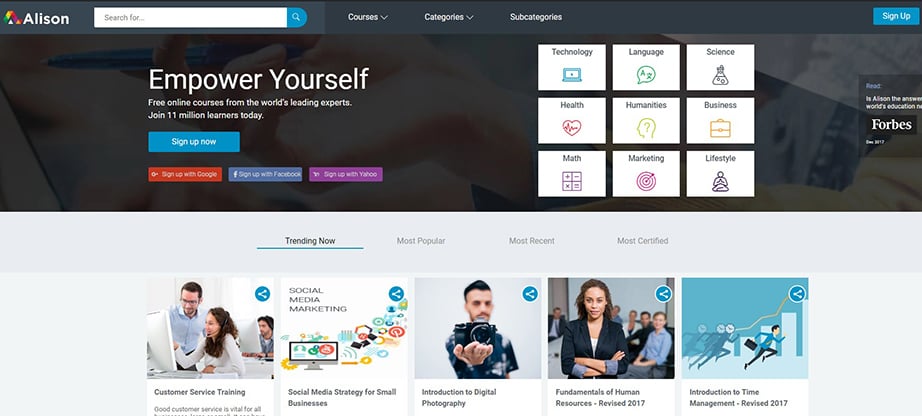 Cost: Free
Website: alison.com
Founded in Galway, Ireland, Alison online learning community has been around for a decade now. It is one of the largest providers of free online courses with 11 million learners and 1.5 million graduates. You can find 1000+ courses including web designing related ones across certificate and diploma level in ten different languages. The courses may require anywhere from 1-2 hours to 9–11 hours study. As there is no time limit, you can complete the course at your own pace. It primarily uses a mix of advertising and sponsored programs to provide free education for all.
Mozilla School of Web Craft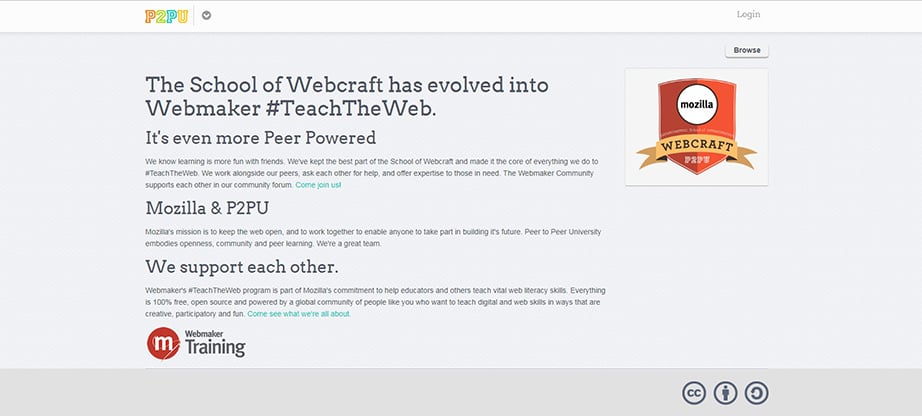 Cost: Free
Website: courses.p2pu.org
Built on the Peer 2 Peer University platform, the Website is a rich source of free web designing courses contributed by open source advocates from all over the globe. Thus, you can connect with a global community of students and teachers with advanced coding skills. You can learn a variety of languages such as HTML, CSS, PHP and more at your own pace. This online portal is suitable for beginners to gain as much knowledge about the web designing basics as possible.
Career Foundry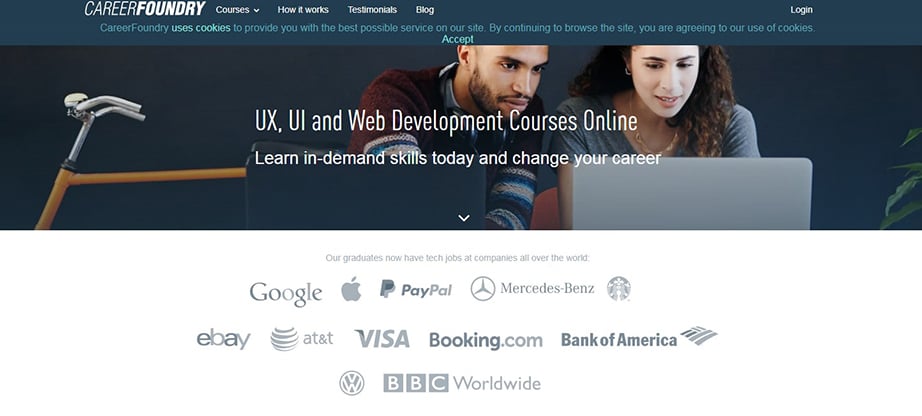 Cost: $4000 for six months
Website: careerfoundry.com
Dedicated to educating the tech enthusiasts, Career Foundry offers self-paced online courses in web development, iOS development, UX design, and UI design. The perfect blend of online flexibility and mentor based guidance system provides an encouraging environment for learning. You can complete the desired course in four to twelve months. Mentors include experienced industry professionals as well as passionate students and graduates. The Website claims to have a 95% job placement rate for its students within 180 days of graduating.
Don't Fear The Internet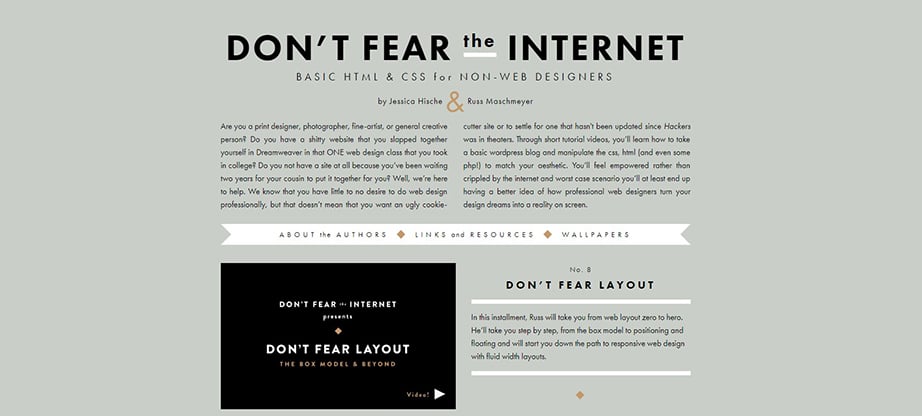 Cost: Free
Website: dontfeartheinternet.com
I know the name sounds a bit comical, but this Website is a jackpot for non-technical individuals such as photographers and artists who want to learn a thing or two about web designing. The Website offers a series of nine simple, short, and funny videos that will help you understand the basics of web designing. The Website owners Jessica Hische and Russ Maschmeyer are successful web developers. They have managed to explain the process of web designing in a lucid language.
Bloc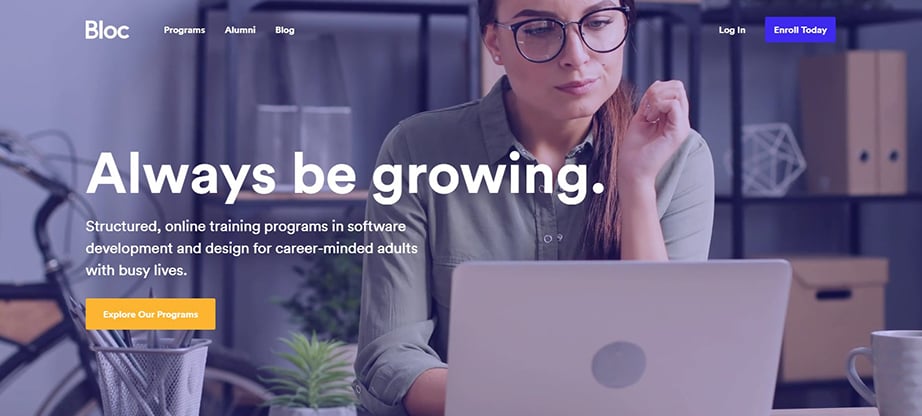 Cost: $9,800 (Payment plans available)
Website: bloc.io
Bloc offers both full-time and part-time online courses in web development and designing. You can get a dedicated mentor who will provide one-on-one instruction to clarify your concepts during the course duration. However, the course duration and fees will change depending on the number of weekly study hours and mentors. You can also work on three to six projects to build your professional portfolio. The course guarantees a job within six months after completion or you get your money back.
Wrapping Up
With the rise of digital media, the demand for creative web designers has gone up. Online web designing courses offer flexibility as well as affordability to working professionals and students. Ranging from free online courses to the paid ones, these 10 web designing courses will help become a skilled web designer in no time.