Photo Manipulation: 12 Photoshop Collage Tutorials
How can you represent your interests, hobbies, favourite colors, animals and even artists on a single photo? You'll say it's impossible! But this interesting mix can be easily created if you know how to use collage technique, which is a perfect way of composing work of art by pasting on one background various pictures and images. Collage is also an amazing method to experiment with palette schemes, spaces, textures and shadows. It's one of the best ways to capture moments and save your happy memories.
The process of collecting your pictures in one artwork is fun and creative. You will surely have a good time and get a huge doze of inspiration, at first while you'll be choosing the materials for your future collage and then when you'll see the outcome. We've selected Photoshop collage tutorials, where you'll learn how to create a unique and eye-catching mix of photos.
These online lessons show you how to make your collage craft really outstanding. You can do a striking artwork by adding your treasured pics from the holidays, wedding celebrations, anniversary feasts, family vacations or simply favourite and funny moments. Following the tuts you'll enjoy the engaging way of image editing and ensure yourselves that the work with electronic illustrations is much easier and amusing then with printable photos. If you manipulate with images electronically, you have the ability to change transparency, clarity, scale, tone of colors and many other qualities of pictures. You can also diversify your photos with special and understandable only for you phrases and quotations below or beside the shots, then the collage will hold an important meaning to you and your beloved.
[th_ft count="4″ title="Pick a Design for Your Photography Website!" cat="" type="19″ keyword=""]
So, do you want to make a delightful photo mix? In our collection we present 12 effective Photoshop collage tutorials. Fire up Photoshop, use your crazy imagination and create your collage masterpiece 🙂
Fantasy Photo Manipulation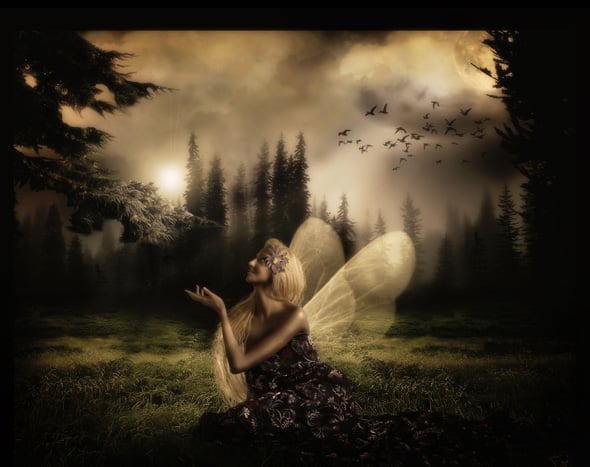 This tutorial explains how to create a fantasy world in Photoshop. You'll learn how to make a really surprising Photoshop montage, so let's get started and have fun with it.
Charming photo collage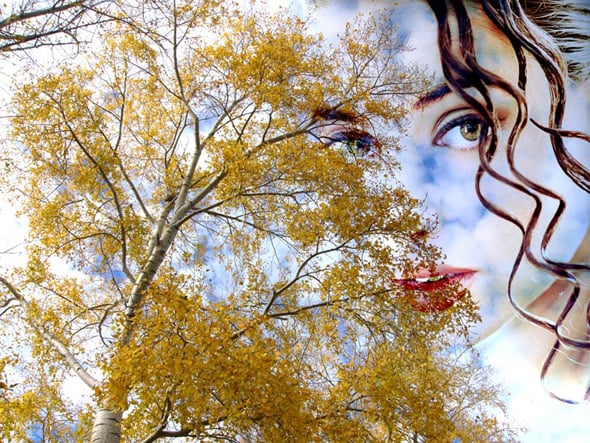 All you need are only two photos, the picture of a beautiful girl, it can be the shot of your girlfriend or let it be your boyfriend and a pic of charming nature. Edit them in Adobe Photoshop according the tutorial and you'll get your exclusive creation.
Reflective Liquid Effect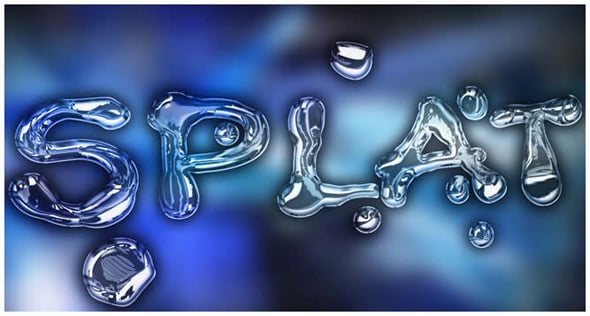 Would you like to make a metal and liquid inscription? Just look through this tutorial and write anything you want.
Collage in Photoshop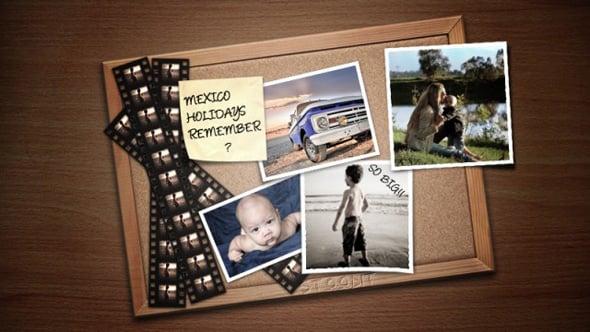 Do you want to create a memorable collage in Photoshop? This detailed tutorial will help you to make your wish come true. Take a wood board as a background, several favourite photos and make a really cute and surprising photo mix.
Collage Of Polaroids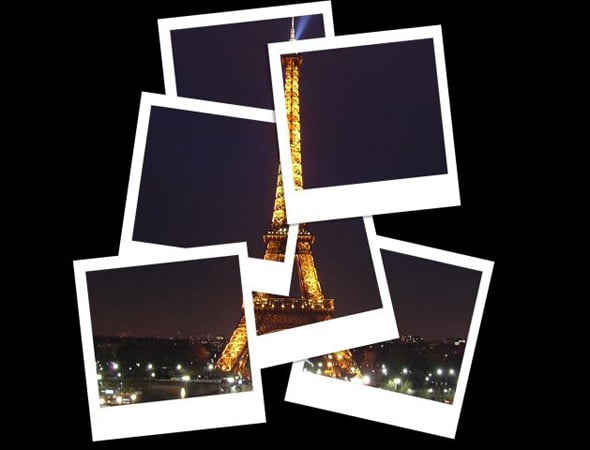 Using this tutorial you'll learn how to take a single shot and turn it into a lovely collage of Polaroids, where each Polaroid contains a small section of the whole photo. This effect is very easy to create, so don't waste your time and let's get started.
Photoshop Tutorial: Making of "Color Combustion" a Photo Manipulation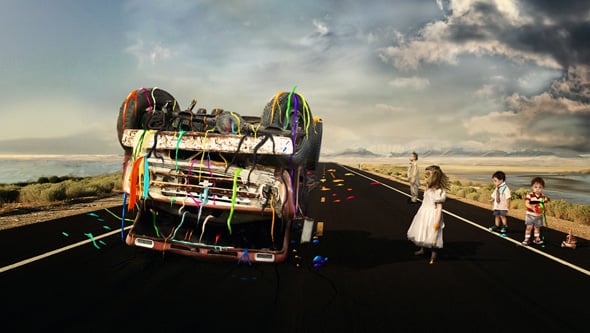 The author of this tutorial shows you how by combining various images you can create a wonderful collage. You'll use a few simple techniques and learn new collage tips.
Futuristic Collage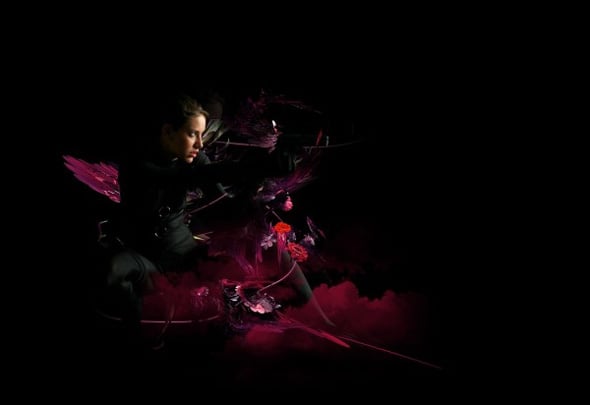 The idea behind this work is to create a futuristic collage in Photoshop. This tutorial will help you to create a really interesting photo manipulation. You'll also learn effective ways of drawing elements and blending pictures. Enjoy!
Vintage Traveler Diary in Photoshop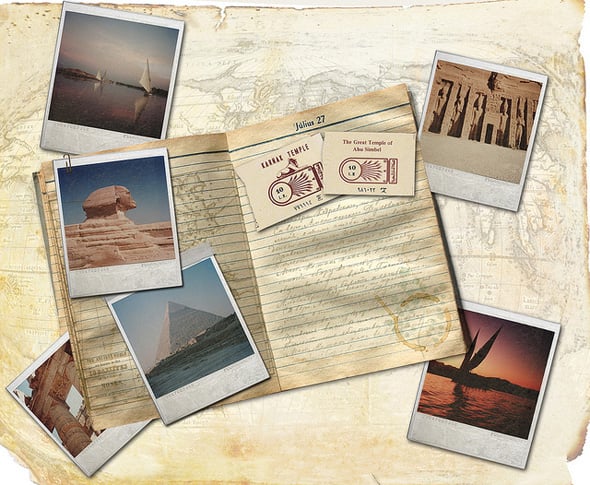 Made by Chiaralily
This tut shows how to mix brushes with stock photos and blend modes to achieve the effect of stylish retro diary. The tutorial itself is very simple, but the result looks really amazing!
Awesome Grunge Music Poster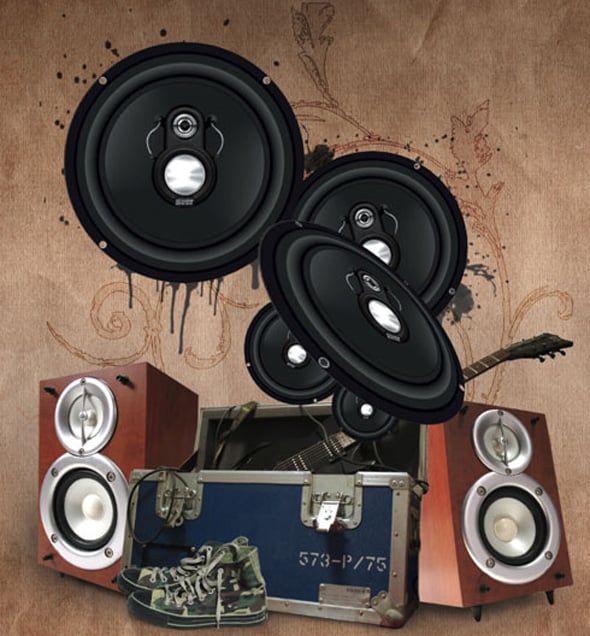 The main topic of this tutorial is the creation of music poster in a grunge style. You'll need images of different objects, patterns, and other things to give to our design a vintage look.
Collage Of Warped Photos In Photoshop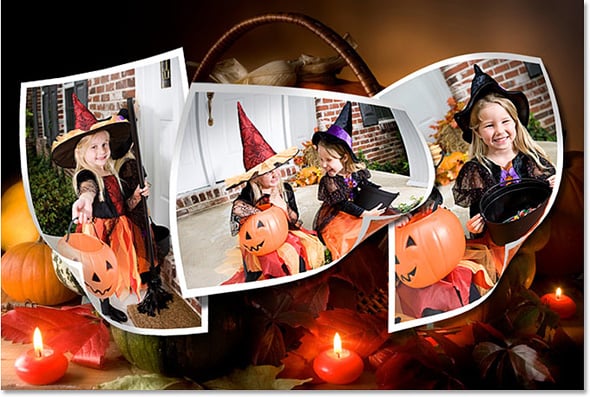 By using this tutorial you'll make a collage of "warped" pictures. Your photos we'll be bending, curling, distorting and reshaping utilizing Photoshop's Warp Tool. You can use as many photos as you like and don't forget to choose a remarkable background image. Good luck.
Photoshop Montage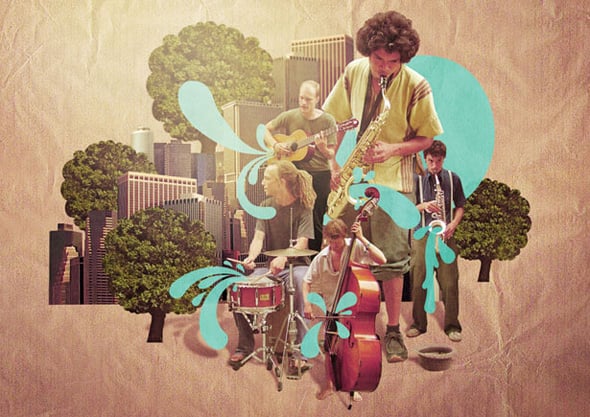 There are excellent design tricks and tips how to create a unique Photoshop montage. By using a good array of tools you can elevate your own photos in to the collage and make it really memorable.
How to Integrate 3D Images into Dynamic Scenes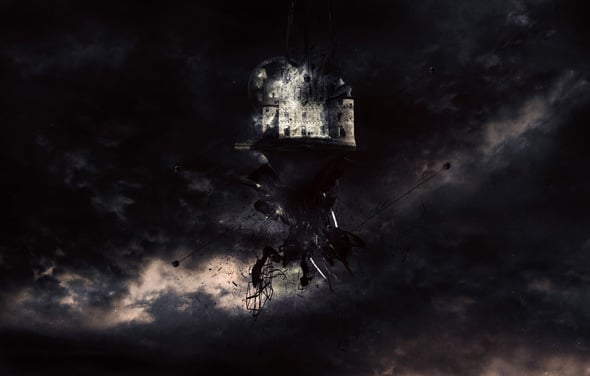 Looking through this tutorial you'll learn how to manipulate with 3D images to integrate them into dynamic scenes. But mind, this online lesson requires some Photoshop knowledge and is not for newbies.
We would love to see your results, please post them in the comments' section.