How to Empty Trash on Mac That Won't Delete
Getting rid of unwanted items on an Apple computer consists of two steps. First, you send these elements to the trash bin. Second, you manually empty the bin. But sometimes, you might be interested in alternative methods — for instance, when trying to eradicate an item that is locked or being used or when a user lacks relevant rights. In this article, you will discover helpful advice on how to empty trash on Mac when conventional algorithms fail to deliver.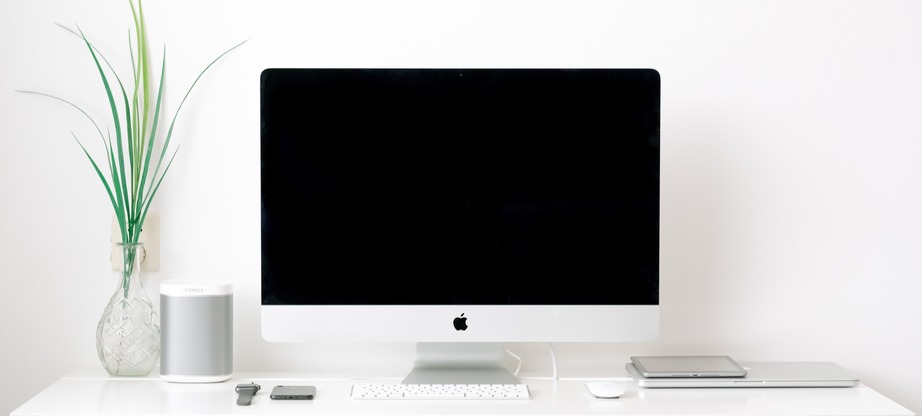 How to Empty Trash on Mac in a Regular Way
First, let's revise the traditional algorithms of eradicating unwanted elements, to ascertain whether you are familiar with all of them. To send a file to garbage, one can complete either of these operations:
Left-click on that item, then push Command + Delete

Right-click on that item, then select Move to Trash.

Drag and drop that item on to the garbage icon in the dock
This would wipe the item out of the folder where it was previously located, but it will keep clogging the computer's memory. This means you will still have a chance to restore that file. To irrevocably eliminate it, resort to one of the subsequent alternatives:
Push sequentially Command + Shift + Delete

Left-click on the garbage icon in the Dock, then select Empty Trash.
Like this, you will destroy not just one file but also all the bin contents without an opportunity to restore this data later. You'll be required to confirm this step in a popup because this decision is irrevocable.
Busy users who value every second might want to know how to empty trash on Mac without wasting time on confirmations and other manual actions. That's easy: push Command + Option/Alt + Shift + Delete, and there will be no need to empty the bin manually. To eliminate just one item without the confirmation, left-click on it and push Option/Alt + Command + Delete.
How to Handle Elements in the "Being Used" Status
Sometimes, when trying to wipe out an item, one would come across an alert that a certain app or program is currently using this element. When deleting several files in one go, press Continue or Skip — like this, all the items will be sent to garbage straight away, save for the one being used. To handle that remaining one, resort to the subsequent operations:
If you know which program is the culprit, close it. When not sure, close all the apps. Afterward, empty the bin as usual.

When you can't identify the program that has to be closed, the culprit might be a process running in the background. Restart the computer and empty the bin as usual.

Occasionally, background processes would launch automatically as soon as you start the system. If you have no idea of stopping them, restart the device in Safe Mode, thus blocking all the autoruns. To launch Safe Mode, hold Shift when the computer starts. After that, nothing should prevent you from sending the item to the garbage and emptying the bin as usual.
As an alternative, resort to the Terminal to detect the program that prevents users from getting rid of the item:
Left-click on the Trash to access Finder

Launch Terminal. Introduce "Isof " (with space at the end) without pushing Return

Drag the item from the Trash to the Terminal

Push Return

Explore the inventory of processes and apps that interfere with deleting
Quit the displayed apps. To do away with background processes, terminate them through the Activity Monitor. Mind that the Terminal might display not the full names of the programs but their shortened versions.
How to Handle Locked Elements
If you are curious about how to empty trash on Mac when certain elements are locked, the answer is intuitive: unlock them first. On their icons, you'll see lock badges. To remove them, complete the following steps:
Search for these items in the Finder.

Control-click or right-click them, then select Get Info. Instead of Get Info, you can click on the item and push Command-I.

Proceed to the General tab.

Disable locking.
Then the system should allow users to get rid of these files as usual.
Obtain Permission to Remove Items
Some files are crucial for Mac's functioning. That's why the system won't allow common users to eliminate them. If convinced that a particular item must be sent to garbage, add your name to the Sharing & Permissions tab, allowing your account to Read and Write. This should grant a user the necessary administrator privileges.
Erasing Items from External Devices
After learning how to empty trash on Mac, you might want to repeat this operation with external drives. Selected devices won't allow you to send their contents to garbage conventionally. The unique solution will be to erase these items for good after confirming this action with your password in the Finder.
Another common situation is once again coming across those items that you think you have deleted from an external drive earlier. It's not enough to send these items to the Trash Bin — you need to empty the bin just as cleaning the memory of your internal hard drive. If you disconnect the external device before emptying the bin, all its contents will remain untouched.
An alternative method of cleaning the memory of an external device suggests reaching its. Trashes folder at the root level. To work with it through the Terminal, stick to the algorithm described in the next part of this article.
Damaged devices might prohibit users from erasing their content. To overcome this issue, proceed to Disk Utility and fix the device with the help of First Aid. Once you restart the device after a repair, it should allow users to clean their memory.
How to Empty Trash on Mac via Terminal
Those who enjoy using Terminal might find the subsequent guidance handy:
Copy and paste the "Sudo rm -R" combination to the Terminal without pushing Enter

Control-click on the garbage icon

Highlight those items in the garbage that you would like to eliminate

Drag these items to the Terminal

Push Enter

Insert the administrator password

Push Enter once again
The unwanted items will be irrevocably erased from the computer's memory.
What to Do If The Above-Listed Measures Don't Work
Bugs with deleting unwanted items might be provoked by viruses or malware. To verify if this is your case, run a deep scan of the whole system with a powerful modern antivirus. Make sure your antivirus is always enabled to prevent this problem from recurring. For macOS, you can choose an all-in-one utility like the MacKeeper app to automatically copy of computer's memory puter and stay secured on the web. You'll get rid of all junk files and duplicate files in one click, while the necessary content will remain untouched and private.
How to Empty Trash on Mac – Conclusion
Now you know how to empty trash on Mac, using different methods and algorithms. The more free space your computer has in its memory, the more promptly it works. Consider relocating your movie collection, photo gallery, and other bulky items to an external drive or cloud storage to prevent the internal hard drive from clogging. Clean your folders regularly and make sure your device is thoroughly protected from viruses.