Branches Growing, Flowing and Rotating 3D Effect
Today we'd like to talk about a great effect that can be achieved with Papervision 3D: auto generated branches. The author of the tutorial, a talented Flash programmer Andreas Jirenius, will tell you how to create this amazing effect with branches flowing, growing and rotating around each other.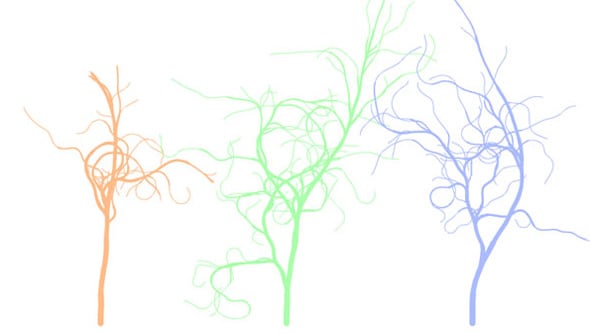 The example is divided into 3 classes: Main.as (the trees are just put on the stage), Tree.as (keeps track of all the branches, edits and removes them as well as draws them to the canvas), and Branch.as (contains the info of a single branch).
As a result, three tiny trees are growing on your screen.
To view the codes, download the source files and view the final result please visit the tutorial page.