Microsoft Office Suite 2019: Presenting Design Is Much Easier Now
All previous months, Microsoft fanatics waited for the highly hyped Microsoft Office Suite 2019 but the long wait is now over. On 24th September 2018, Microsoft fulfilled their promise to launch the long-awaited product that had seen its fair share of glorious speculations. It's here!
Even though Microsoft Office 2019 has been available in the market before, the 24th of September saw the inaugural launch of the Microsoft Office 2019 productivity suite for Windows 10 and Mac. This is a package that Microsoft has designed purely for commercial purposes. Needless to say, just like its 2016 predecessor, the 2019 version comes with incredible features that designers ought to get the most out of. The suite comes packed with new improved versions of Word, Excel, PowerPoint, and OneNote. They will ease the hassle of designers in presenting their work. It's a total game changer for designers and Microsoft enthusiasts alike.
Office 365 already have the new features due to the continuous updates that come with the package. However, the perpetual release of the 2019 version since 2016 makes Microsoft Office 2019 have an upper hand. Apart from the new features like the vector graphics and 3D images in PowerPoint, this version is a standalone product that requires no subscription service, unlike the new Microsoft Office 365. This means that you will save a lot of cash using this package in the long run.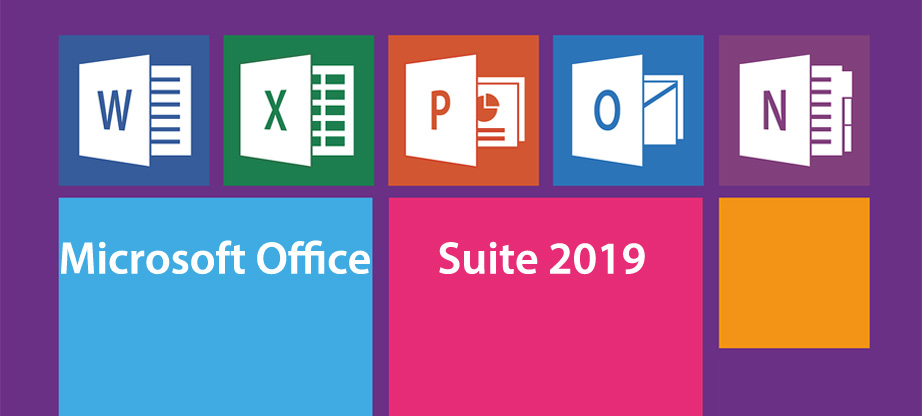 Microsoft Office 2019 vs. Microsoft Office 365
Even though the cloud-based Office 365 was an ingenious idea, the 2019 version is still a tough competitor. The new version comes with new and creative ideas that seemed to be specifically made to perfectly suit designers. A large percentage of these great features are already on Office 365 thanks to its cloud nature. This has greatly confused many people as to the origin of the features. Well, to clear this confusion, it's importanе to understand the difference between Microsoft Office Suite 2019 and Office 365.
The main difference is that Microsoft Office Suite 2019 is not offered on a subscription basis and thus comes as a one-time purchase. So, you will enjoy the incredible features which come with it but will fail to get updates on the features. That does not mean that you won't receive normal quality and security updates, but new features to the incredible tools won't be added. Additionally, if you are using windows 7 or 8.1, an upgrade to Windows 10 will come handy in order to use the 2019 version.
On the other hand, Microsoft office 365 is offered by Microsoft purely on a subscription basis. Unlike its competitor, Office 365 is run on a cloud basis by Microsoft Cloud. This means that the software comes with constant updates of its features and tools, unlike the 2019 perpetual version.
This is as a result of Microsoft focusing more on this software. However, not everybody can afford to subscribe to this feature. That's why Microsoft Office Suite 2019 wins it all. For designers who aren't ready to move to the cloud-based system, the 2019 version is a great saver. They will be able to enjoy the advanced design features until the next perpetual circle in 2022.
New Microsoft Office 2019 features that will sweeten your designs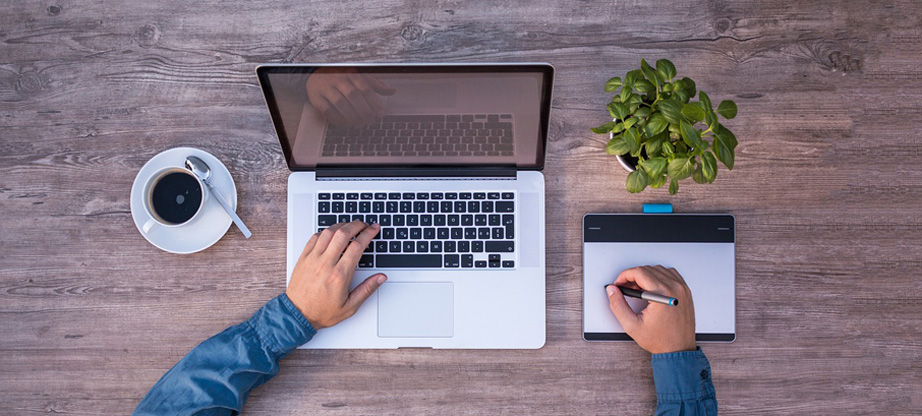 For a while now, Microsoft has been teasing its enthusiasts with sneak previews. The beta mode released for the Office 2019 version did the trick to a number of designers. So, they couldn't wait to enjoy the new cool features that come with the 2019 version. Well, the version is here now and there is also a breakdown of the cool, new features that come with it.
Advanced Presentation features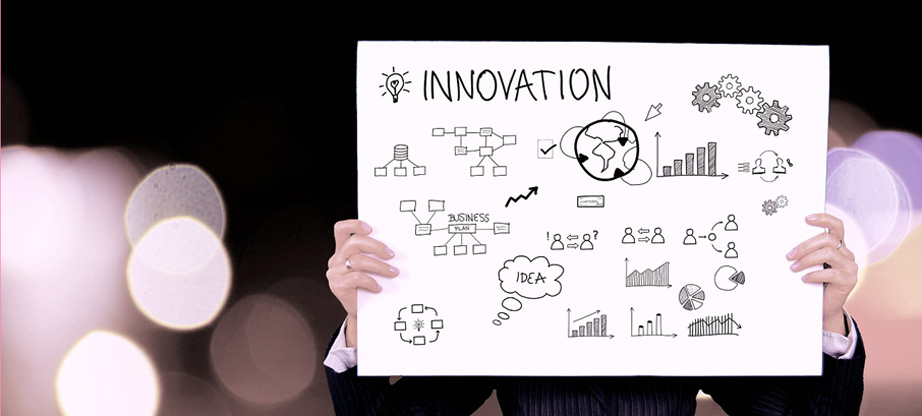 Presentation tools are the go-to features for any tech-savvy designer. In any Microsoft product, a design enthusiast wants to know what new features come along with the product. The same is the case with the 2019 version. PowerPoint is undoubtedly the most powerful presentation feature that Microsoft has been proud of for a very long time. Even though some people see it as outdated, it's still one of the most trendy presentation solutions with tough competitors like Prezi. The new 2019 version is expected to come with an improved PowerPoint presentation.
In order to stay afloat, Microsoft has incorporated more superior features in the new version. These features include Morph and zoom abilities which help a designer create and display sophisticated yet dynamic creations. Furthermore, these features are already included in the new Office 365 Pro Plus package and not available to the older version.
Additional PowerPoint features for presentation include an improved roaming pencil case. You will no longer have to go forward and backward looking for the right pencil or rubber when creating your designs. All you need to do is open the PowerPoint, and select pencils and other tools. The unique thing about it is that they will be roaming, so you will have unlimited access to your pencils. This is an ingenious creation which saves you the time and energy.
Unlike the 2016 version, Microsoft Office Suite 2019 has reigned supreme. PowerPoint presentation new features which include the ability to insert and manage icons, 3D models and SVG. These are presentation attributes that are quite difficult to come up with and even some of the best presentation features software's in the market today lack.
Powerful data analysis features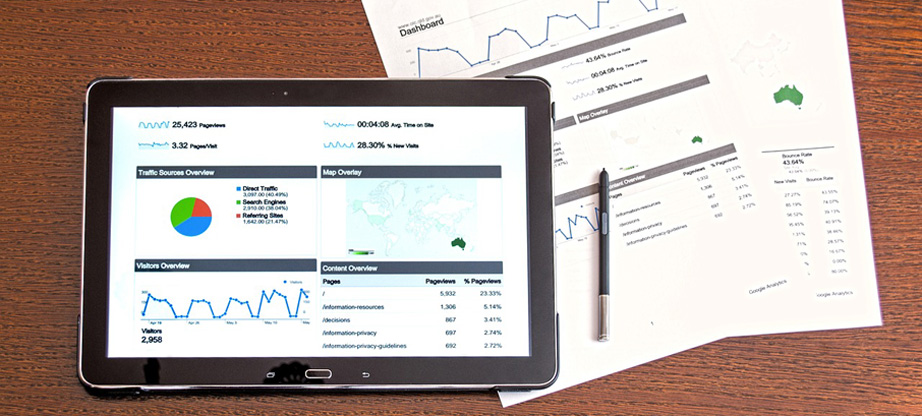 Microsoft didn't downplay their customers' expectations when it came to data analysis either. They kicked things a notch higher with incredible tools in Excel, which undoubtedly still reign's supreme in the data analysis world. Apart from an incredible featured that came with the 2016 feature, the 2019 version comes with user-friendly features aimed at helping the user and not focused too much on how the tool looks like.
It's undeniable that the new version has incredible features that come with excel in the form of new formulas. This means new ideas and ease of data analysis for those who always use Excel when it comes to data analytics.
Apart from trendy formulas, Microsoft Office Suite 2019 dons an array of new charts that look great for presentation. The beauty of these charts is that they make things quite easy when presenting data. Such include the unique 2D maps; funnel charts and timeline, which are not easily accessible to other tools. These features integrated to excel help a lot in presenting complex data after analysis in a simpler way that can be understood.
One other unique trait of the new Microsoft office 2019 Excel is the power BI. This feature enables you to easily publish from Excel to Power BI, which is an in-house analytics service for a Microsoft. You won't waste any more time or energy trying to publish your excellent presentation. This will only be accomplished with a single button or two. Other improved features include improvements to the already existing Power Pivot and Power Query. With this tool at hand from the Microsoft Office Suite 2019, you will never go wrong with data analysis.
Improved inking features
When it comes to presenting the design, the quality of inking features determines the quality of the final design. Aficionados who probably use Microsoft Surface get an idea of how the digital pen is quite cool. This pen is quite easier to use in creating new designs. You only need to note, draw or doodle unswervingly on to the screen of your device and let the pen do its magic.
Apart from the magical digital pen, which seems to be one of the coolest gift ideas for web designers and geeks, Microsoft Office Suite 2019 also comes with different other inking capabilities that can be used across myriads of apps. One such is the pressure sensitivity feature that allows you to adjust the thickness of the ink from the digital pen depending on the amount of pressure you put in the pen. This feature enables you to draw your designs fast and bring out a more natural aspect of a design.
Tilt effects are the other awesome feature that comes with the new Office 2019. This feature is closely related to the pressure sensitivity effect. However, the difference is that this feature will increase and decrease the thickness of the ink depending on the angle at which the pen has been tilted. This feature is unique and unlike any other inking feature in the market today.
Finally, when it comes to inking features, Microsoft Office Suite 2019 comes with a unique roaming pencil case. This case will not only enable you to carry your favorite pencils, pens, and highlighters within your device and quite uniquely across other different devices. This is a unique element that sets the 2019 edition apart from any other inking tools in the market today. It makes it much easier to make presentations with this tool.
Easier email management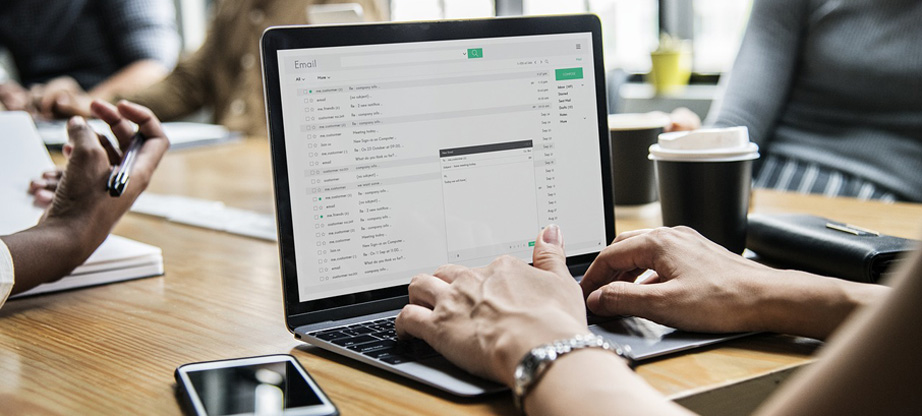 Microsoft Office suite 2019 did not shut out Microsoft Outlook users. The email management tool has been added with some overwhelming features that help reduce the hassle of email management. For people whose work heavily relies on email, the in cooperation of these features makes it easy. Added features include:
An updated list of all contacts in your email address. This greatly reduces the hassle of manually adding email addresses to update. With this software, your contact list will get updates automatically.
Office 365 Groups.
Focused inbox.
Travel package cards.
These features are all designed by Microsoft to help users manage their emails more effectively with efficiency.
Other features in the new Microsoft Office Suite 2019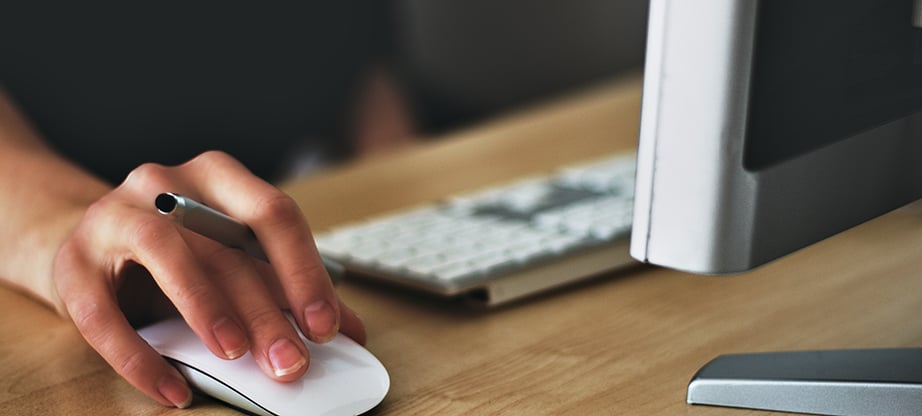 Apart from the unique features mentioned above, Microsoft Office Suite 2019 also comes with other exclusive feature in the word document feature. For quite a while now, word document has seen no change to its display unlike most of its competitors in the market today. The reason why word document has remained afloat for quite a while is that of the ingenious capabilities that it has.
With the 2019 version, all that is going to change. The software intends to level the playground with its competitors in terms of the display with a black theme. This will revolutionize the way Microsoft Office Suite 2019 Word will be seen by most of its users.
Ever had a speech feature on a word document? Well, only speculators and movie lovers could only have firsthand experience on this. However, the 2019 Microsoft edition makes all this reality. Microsoft word comes fitted with a text to word speech feature that makes it easy to write. This means that curators will have an easier task creating text by only speaking to Microsoft Word.
Changes to Office 2018 are incredible for people who are looking for a better office suite to use. If you have already bought Office, that means that you will get the new opiate automatically. What is more, you have many things to look forward to. Someone who is trying to make the best possible decisions for their word processing, presentations, and other functions will find all the little things they need to succeed when they get Microsoft Office Suite 2019 on their computer. Aside from that, you just need to start using these products. The reason is that they make life easier no matter what you are working on.
Focus Mode
The Focus Mode of Word is going to drop the background to darkness so that you can focus on what it is you are typing at the moment. This is a very big thing for the people who have a hard time because they tend to get distracted. You could turn on focus mode for hours at a time to get the work done that must be done at that moment. Later you could change back and forth in the process because the focus mode allows you to turn it off when you are done.
Focus mode can even turn off the sound to your device so that you do not hear any sounds when notifications come up. The idea is to put everything in the background as far away as possible, and you can easily get into the zone when you are using the focus mode.
Focused Inbox
The Focused Inbox of Outlook will push all the most important things to the front of the line. You can see all the rest of your inbox if you want. However, you need to be sure that you get the most important emails in this one area. Using the Focused Inbox helps you go through your email faster. That also means that a lot of your spam gets left out. You can delete those other messages at any time. Therefore you will get the best possible results from the inbox because you spend less time checking email.
Text To Speech
Text to speech in the Microsoft Office Suite 2019 helps you listen back to the things that you have written. Otherwise, you could have emails and messages read to you while you are working. This might seem like a small thing. Though it is really the only way for you to multitask during the day. Someone who is using text to speech on a regular basis will find that they can do more than one thing.
Moreover, they can get through long emails where it is hard to find the right information. They can also have something read out because that might be simpler than trying to read through a long blob of words. Text to speech also helps when you have it picking up on the writing that you will find below. Ink to text and text to speech can help you check for any errors that might have occurred during the conversion.
Translation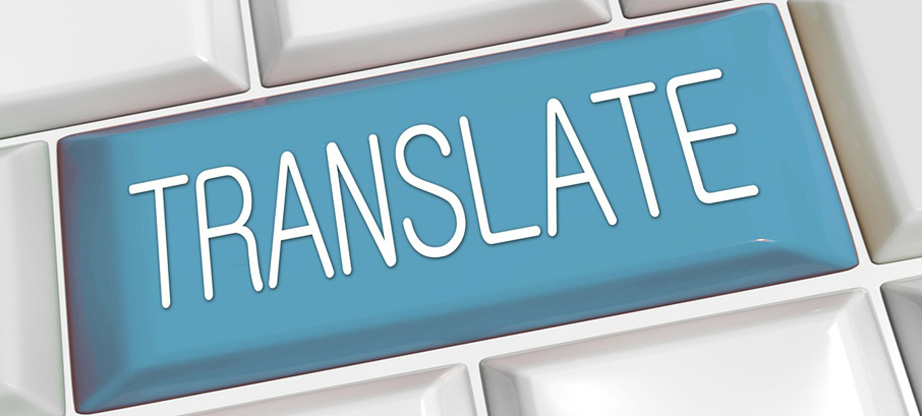 Translation has been lacking in previous versions of the Office software. The new translation protocols put into place are very powerful. You can choose the language that you are translating to, and it will automatically detect the language that you are in at the present. This is one of the best new things about the program.
The reason is that it allows you to work with any text without confusion. It even changes the orientation of the text if you change over to something like Japanese or Hebrew that has a right to left orientation. Remember that when you need to get the true meaning of a text. You can drop it into Word and get the meaning right there on your screen.
Ink To Text
Ink to text is big because it can pick up on words that you wrote down on a piece of paper. It will decide how these words should be rendered, and it will show you a clean version of what you wrote. The program also gets used to your writing by learning any corrections that you make so that the conversion will be better in the future. You can do the same thing with drawings so that they can be scanned into the program much faster. You no longer need a big or expensive machine to do this.
Pencil Support
Pencil support is vital for someone who is trying to use a tablet or trying to write in realtime on their screen. This is something that allows people to do a lot more than just write something down. You can use all the extra features of the pencil so that you can double tap or long press to get extra options on the screen. There is no need to use fingers at all. One can use the pencil to do all the things you would have had to do with a tap or with a mouse.
Smaller File Size
The Office Suite gets smaller every time so that you have a little bit more room on your machine. You will find that you could use the extra space to get more applications on your computer, and this also helps you when you are downloading to your mobile device because you only have so much space to work with. Office 2019 will change the way you function because it makes so many things so much simpler.
Final Point: Microsoft Office Suite 2019 Cost
The new version Microsoft Office Suite 2019 comes packed with a lot of goodies. But how much does it cost? Is it affordable? With the influx in the cost of living worldwide, many people look for value for money in anything that they intend to purchase. The good news, however, is that this perpetual version is for people who couldn't meet the cost of Microsoft Office 365.
As earlier announced, Microsoft has raised the cost of its most recent product by 10% only, from its 2016 predecessor. The 2016 version was going for $205 which sets the 2019 cost at $225. This is considered to be very cheap keeping in mind the new features that come with the software.