Hot Cyber Monday Sale
The popular Internet myth is that Black Friday is the top shopping day of the year, but it's just a myth. The biggest and most popular day of hot and crazy online discounts is Cyber Monday. It's the favourite day of all passionate consumers. Shopping online is quick and convenient, its main advantage is that you do not have to stay in the overcrowded store and try to grab things til someone does it instead of you. You can simply order what you want in the Internet and it's the major reason why this day is so famous.
Moto CMS Team loves our customers and cares about them, so we have a stunning present for people who like shopping online on Monday!
Use this cybermotodiscount promo code and get your 50% discount on any Flash CMS template you like.
This special offer won't last long, the promo code is valid only for one day, so do not waste the priceless time, go ahead and buy your high quality Flash template for a really low price!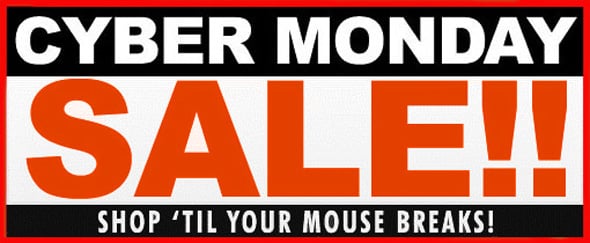 Wish you Happy Monday shopping, Friends!