50+ Best Posts Handpicked By 50+ Design Bloggers
Hurray!! I finally did it! I collected 50+ best design blogs and moreover 50+ coolest articles from them! It wasn't so easy as it seemed, but it was really interesting and fascinating to connect personally with all bloggers, had a little talk and got their favourite and beloved posts!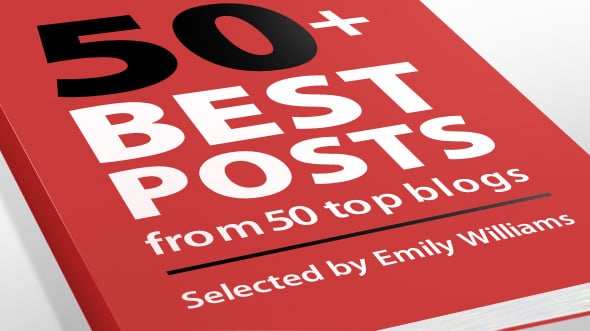 The main goal of this roundup was to gather really useful design resources and highlight favourite posts of experienced editors. It's very difficult to assign only one clause from a great variety of awesome entries, but all members of this selection gladly shared their valued one with us. Some authors chose the most popular, commented and tweeted article, some other writers gave their preference to their favourite and the most memorable one and other authors just picked up the article they want to stand out and pay our attention to. But the one thing I surely know is that these texts are not simply letters and words for the editors and blog owners, they are like their dear children or loved creatures, something that is really close and important to them. Selected posts are the unique content treasure we can learn from and we should surely know.
Specially for the DesignWebKIt launching day I've prepared helpful and absorbing set of 50 best articles from 50 top blogs! So, don't miss an opportunity to get your successful ticket to the design land and plunge deeply into the magnificent world of art, design and inspiration. Make yourself comfortable and have a look at the unique selection that I'm sure will keep you occupied for hours.
So, Let's get started!
#1. Landing Pages Guide 101: Create Landing Pages that Work @1stwebdesigner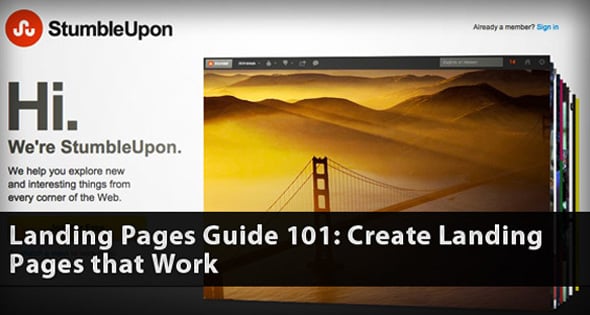 Dainis Graveris
In this article you will be taken through each important step in order to create a successful, landing page that converts visitors into customers, I will share the biggest takeaways here and point you to the right articles and tools – let's call it Landing Pages 101, Science Of Landing Pages, Anatomy of Converting Landing page, whichever you prefer most.
#2. 9 Ideas For Building Great Websites With Less @Hongkiat.com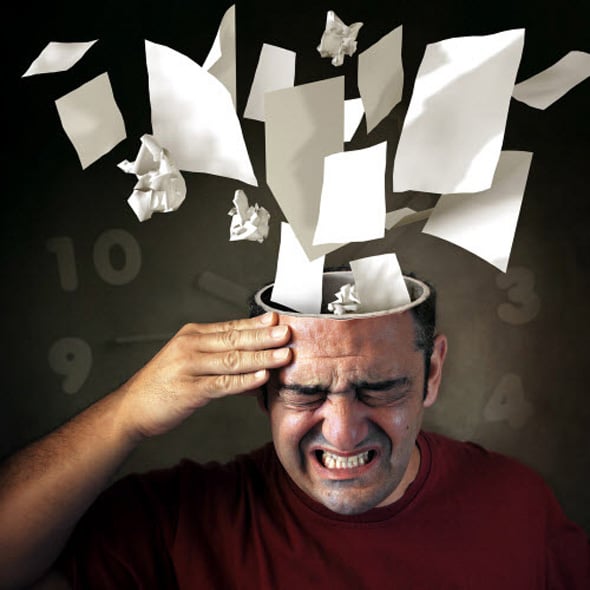 Hongkiat Lim
This is one of my fav. It gives you (designers/developers) an idea how you can still a kick-ass website even when budget is a constrain.
#3. 350 Best Photoshop Tutorials @Slodive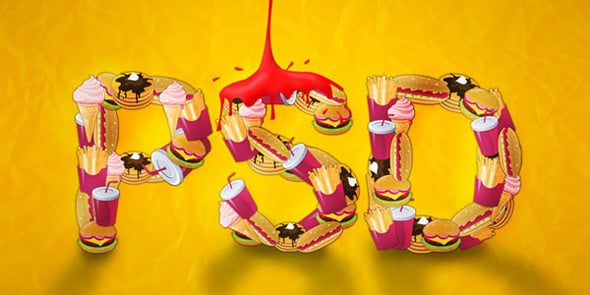 Bhanu Ahluwalia
This article can serve as a Bible for PS lovers, it everything in it which a PS lover needs, right from the beginner's level to the most advanced level tutorials. Every tutorial in this post is hand-picked and it took us over a week to collect and filter these tutorials.
#4. Sliding Image panel with CSS @Codrops

Manoela
I guess "Sliding Image Panels with CSS3" is our favorite one (until now). We like it because it is a CSS-only technique with an interesting effect. The possibilities of effects for the images is endless, making it possible to adapt this and create something unique out of it. The tutorial introduces the idea of having radio buttons for triggering the image transitions.
#5. 2012 Predictions: Interview with Designers, Developers and Bloggers @Designmodo

Adrian
These might sound like the most simple and obvious questions, but this is the best way to see what will these professionals tell us. We are sure you will like the answers, as they are diverse and pretty interesting. So, let's start learning something from the best.
#6. Colorful Modern Art by Andy Gilmore @COLOURlovers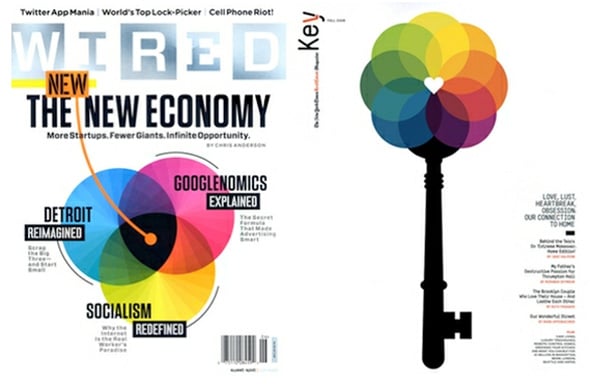 Allison Silber
Here are a series of excellent pieces using bright colors and some very modern shapes.
#7. Free Icon Fonts (Pictograms) For Today's Web Designer @WebResourcesDepot

Umut Muhaddisoglu
Considering the increasing popularity of icons fonts and this regularly updated post will probably be a guide for anyone picking them.
#8. Playing with Timeline in Photoshop CS6 @abduzeedo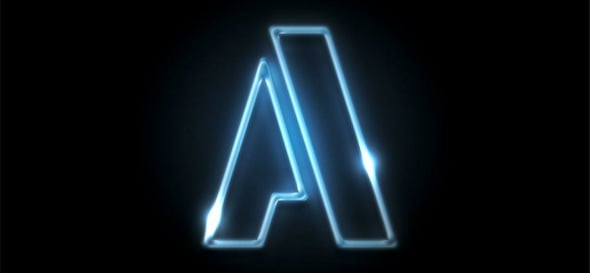 Fabio Sasso
In this tutorial we will show you a simple animation using the new timeline and some light effect tricks. The whole process is super simple and won't take you more than 20 minutes.
#9. Responsive Design in 3 Steps @Web Designer Wall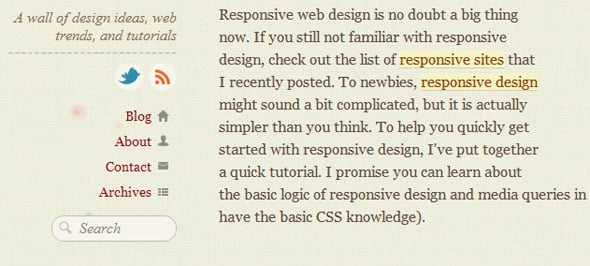 Nick La
My most recent favorite article is: Responsive Design in 3 Steps -because it shows how easy it is for starters to create a responsive design. It highlights the basics of making a responsive design in 3 simple steps. I hope the article can motivates people to start creating responsive sites as a standard.
#10. Everything You Need to Build A CSS3 Responsive Fluid Layout @Queness

Kevin Liew
As a frontend developer, it's always enjoyable to do research and try something new, in this case – responsive layout. I spent fair a bit of time to prepare this post and I actually tried most of the resources mentioned in the post because I was learning about responsive layout for one of my work project as well. So this post basically has all the resources you need such as tutorials, grid frameworks, plugins and tools. I dedicate this to anyone who want to learn about responsive layout and I'm pretty sure it's going to be helpful because I know how to make one already. 🙂
#11. 12 Realities of Pricing Design Services @Vandelay Design

Steven Snell
It's not even close to being the moved viewed post on the blog, but what I liked about it is that it resulted in a great discussion with a lot of designers through comments, social media, and emails that we received from readers.
#12. 9 Signs You Shouldn't Hire THAT Web Guy @David Walsh Blog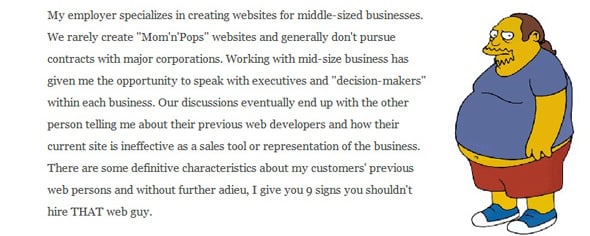 David Walsh
This blog post got loads of attention and was the encouragement I needed to keep writing. The post even got featured on Diggnation. It was a lot of fun writing and triggered events which have put me where I am today.
#13. 10 Rock Solid Website Layout Examples @DesignShack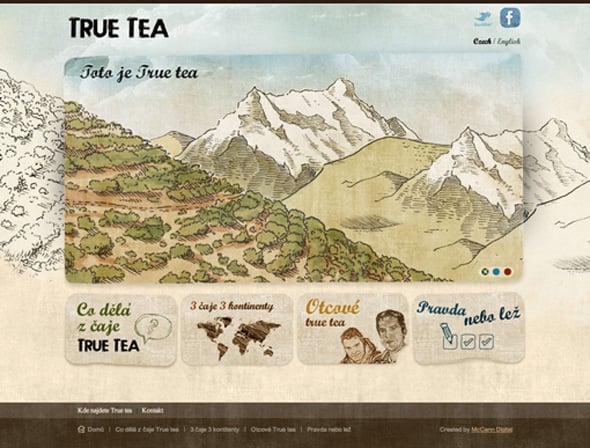 Josh Johnson
Each project is unique and calls for a unique solution, but I've found it helpful to keep a few rock solid and incredibly versatile alignments in mind that I can bust out when I get stuck. The ten layouts below should be enough to get you through even the worst cases of designer's block when you can't figure out the best way to arrange the content on your page.
#14. 70 Must-Have CSS3 and HTML5 Tutorials and Resources @WebAppers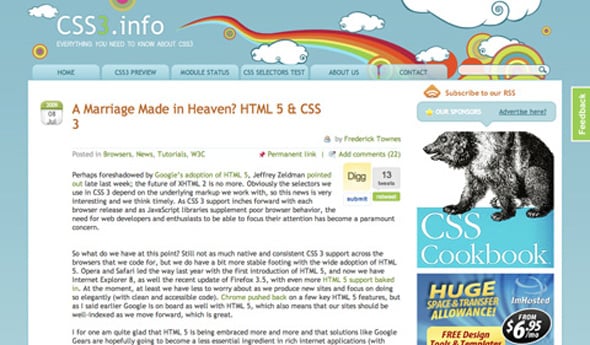 Ray
CSS3 and HTML5 are very popular recently. It gives you a head start of learning CSS3 and HTML5.
#15. 55 Inspiring quotations that will change the way you think @Inspirationfeed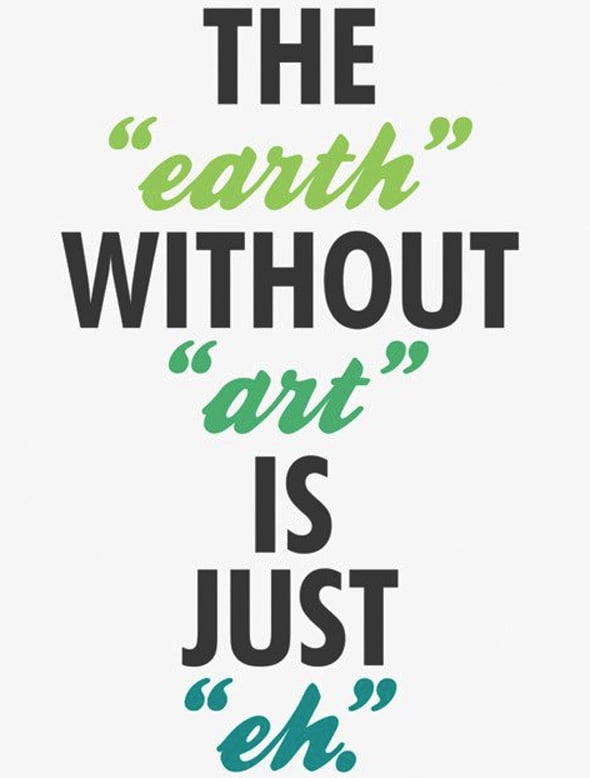 Igor ovsyannykov
People who search for happiness think that money and fame will make their life perfect. As good as that sounds most of the time, that statement is not true at all. You have to be thankful for everything you know and own. Every time I'm down or in need of inspiration, I read the quotes and subconsciously feel better inside.
#16. 80 Extreme Advertisements That Will Challenge Your Mind @Onextrapixel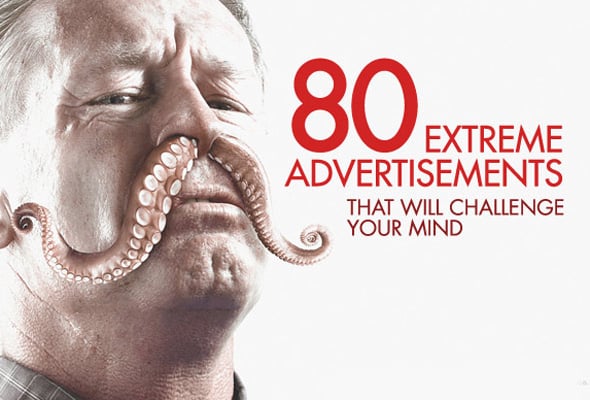 Aidan Huang
The reason being it exposed readers to a variety of extreme print advertisement with a twist.
#17. Pricing Bootcamp @Build Internet

Zach Dunn
Pricing tends to be a taboo subject to speak about at length — particularly when it comes to your own valuation. Most of the pricing articles we'd seen before this were targeted more towards individual freelancers. What about the aspiring agencies? Pricing gets a bit more complicated when you have to value more than just your own time, and a large part of that is understanding the value of services to clients. The best part about this series was the anonymous survey for hourly rates, which is still available as a summary spreadsheet for people to gauge their rates against.
#18. 15 sites web developers and designers should know @Cats Who Code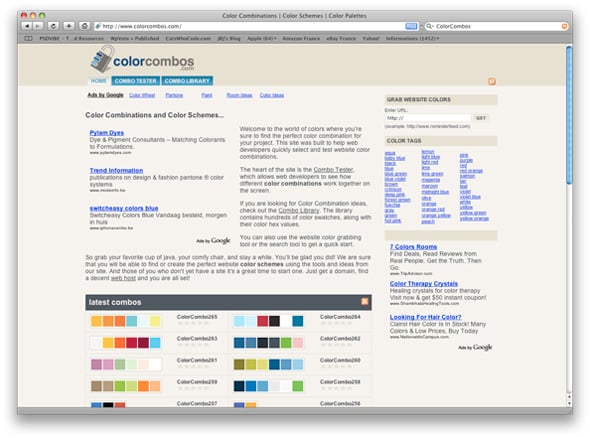 Jean-Baptiste Jung
Creating a good website isn't an easy task, but there's a few tools that can definitely make your developer or designer life easier. In this article, I have compiled 15 extremely useful website that any web developer or web designer should have bookmarked.
#19. Top 50 Free Online Web Apps For Designers and Developers From 2011 @Smashinghub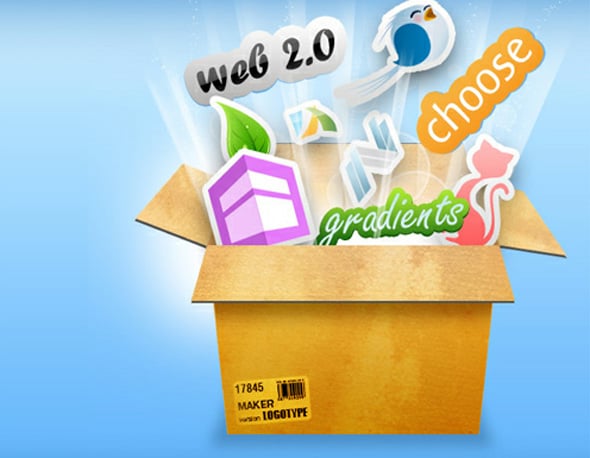 Ali
we have a list of some web apps, that will definitely prove to be helpful for you. Those web apps include designers and developers toolbox, webmasters tools, developer toolbar and apps to create comprehensively designed charts, diagrams and flowcharts, as charts and graphs are a great way of representing information.
#20. The Gospel of Website Redesign @Designzzz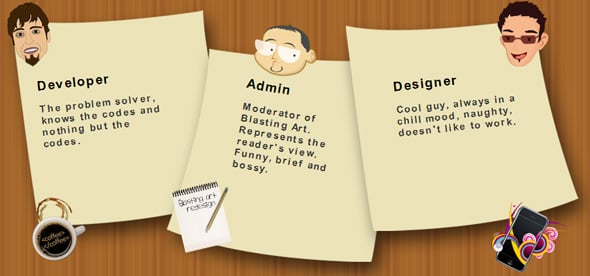 Tayyab
These are "meeting-minutes" of a discussion between a web designer, a web developer and an editor, for the redesign of their website. This post is not a tutorial, but methodology. It is a custom post, especially designed for this mega-article. You can learn how seasoned professionals work and collaborate.
#21. A Snapshot of Humanity: 30 Amazing Portrait Photographs @CreativeFan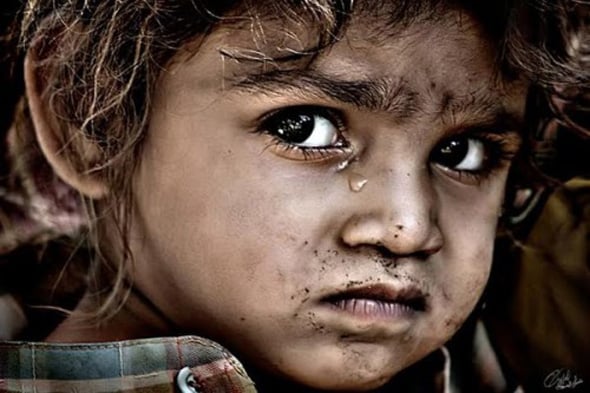 Eric Shafer
I chose this post as my favorite because it displays so many faces and emotions of humanity in only 30 pictures. Each of the portraits is so unique and emotive that it really represents the diversity among humans while also highlighting what we have in common as members of the human race.
#22. Responsive Web Design, Most Complete Guide @WebDesignShock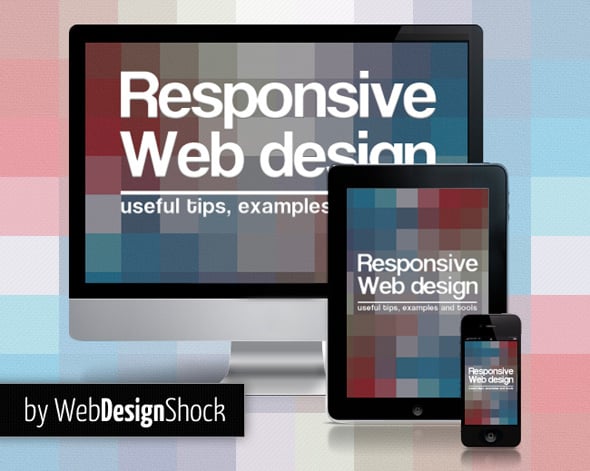 Juan Pablo Sarmiento
This issue presents the necessity of working with different screen resolutions in order to guarantee that a website looks good in all sorts of devices.
#23. 10 Acts of Twitter Kindness @Bit Rebels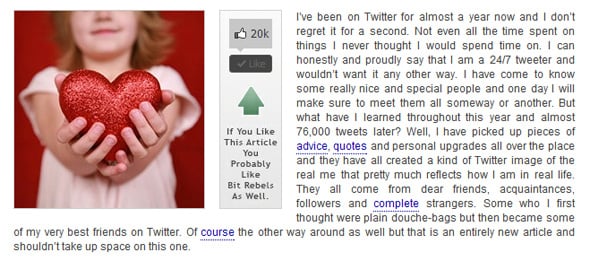 Richard Darell
We have a lot of different articles that have done way better, however this is the one among a few that has been popular for a long time.
I guess I like it because it expresses not only a silent guide for beginners of Twitter, but also something that a lot of people seem to find useful when they have been on this giant social networking service for a long time
#24. Load Next WordPress Posts With AJAX @ProBlogDEsign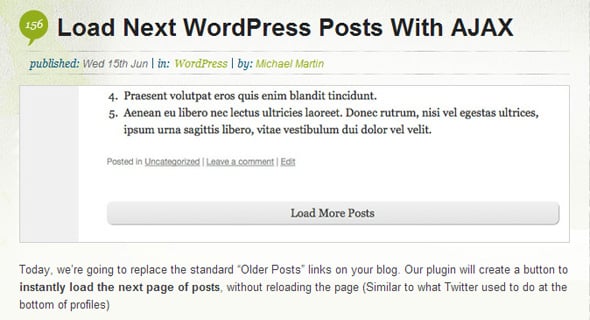 Michael Martin
It teaches you how to add a button to load more posts at the bottom of any of your blog pages (The way Twitter used to). What I like about it though is that the technique is very flexible, and a good example of how WordPress/jQuery can work together well. It makes it a very good tut for others looking to build their knowledge.
#25. These 50 Photos Will Blow you Away @pxleyes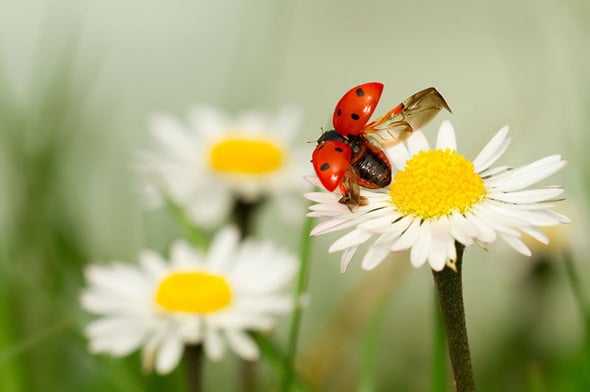 Grtz
50 scenes that cannot be seen in the daily life, 50 jewels of the photographic art!
#26. The Complete WordPress-as-a-CMS Guide: Benefits, Tips, Common Questions and Inspiration @Inspiredm

Catalin Zorzini
This post written by my friend Timothy Lupo is one of my favorite articles on Inspired Magazine. Timothy touched all the major points regarding WordPress as a CMS and the WordPress community really loved it, got great response from users, readers, and WP enthusiasts all around the world.
#27. 30 cool wallpapers for designers @CrazyLeafDesign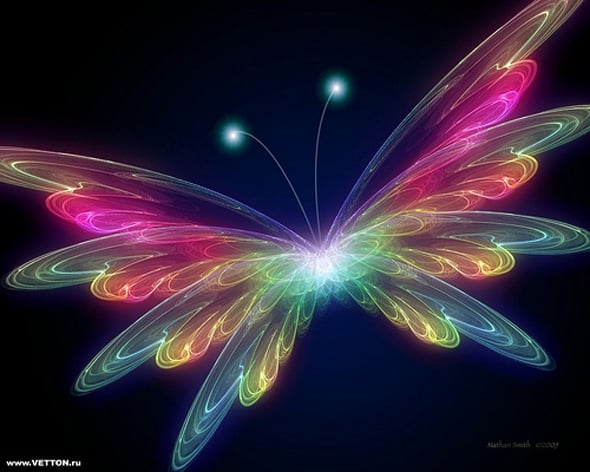 Alex
I would say my favorite article is 30 cool wallpapers for designers. The reason is because I really had fun writing and researching for the article. I am always getting bored of my computer's wallpaper and I think many designers do and this article was quite inspirational.
#28. WordPress Web Optimization: 15 Tips And Plugins To Monitor, Speed Up And Optimize Your WordPress Blog @WebDesigBooth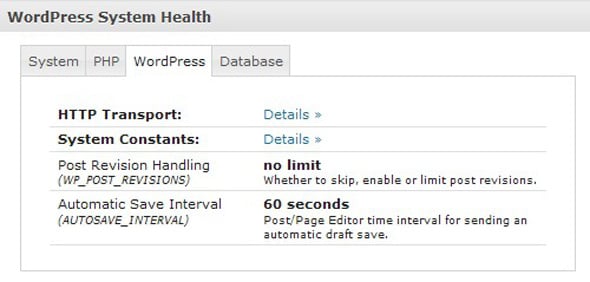 Dicky Lim
In this article, we discuss about some tips and plugins that help you to optimize your WordPress blog. WordPress optimization is important so that server's load time and usage can be reduced. Your WordPress blog will be able to run faster after this!
#29. Maintainable CSS3 Using PHP @Impressive Webs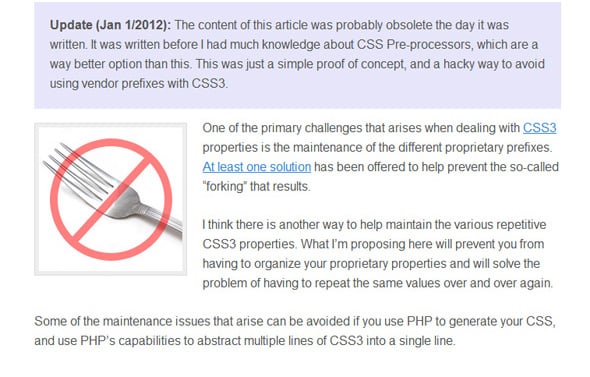 Louis Lazaris
#30. Revealing the #1 Most Powerful SEO Trick Ever @Web Design from scratch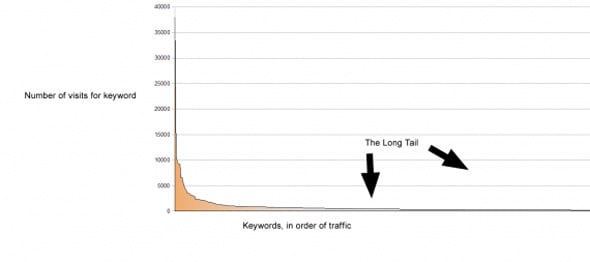 Ben Hunt
"My 18-year web design journey has taken me through graphic design, usability, conversion rate optimisation, and – most recently – I have been most fascinated with SEO. When all is said and done, all these things are Design. They aim to create something new that delivers a result.
"I used to think that design was just about the aesthetic experience. I was wrong. Web design is marketing, and marketing should always produce measurable results (otherwise it's Art).
"The success of any website is a product of its traffic and its goal conversion rate. When I realised that, I became obsessed with how websites can get lots of great traffic. And I approached the question with the same wide-eyed naivety that I used to break down design, usability, and conversion. The results I've discovered got me really excited, I hope they inspire you too."
#31. Make Watercolor and Marker Style Portraits with IllustratorDesign @Instruct

Isaac Gube
Being one of our earliest posts on Design Instruct, this amazing tutorial by Miguel Cardona represented everything we wanted from our contributors and the artists we wanted to work with. Miguel shared an amazing technique that was fresh, innovative, and truly unique which is why, to this day, it is still one of the most read tutorials we've ever published. From then on, we've published more and more great tutorials and creative knowledge for the design community.
#32. 99 Sites All Designers Must Know About @Just Creative

Jacob Cass
Below is a list of 99+ graphic design resources, in English and (and a few other languages), that all designers must know about.
#33. Lightest jquery content slider ever – 380 bytes @WebDeveloperJuice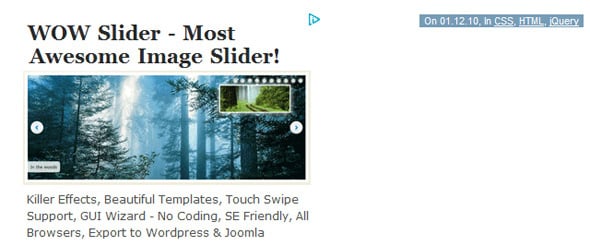 WebDeveloperJuice Team
#34. Advanced Tutorial: Creating 'Broken Link' @PsdFanExtra

Tom Ross
This tutorial really stands out to me as a complete walk through of a professional workflow for creating stunning digital artwork. It walks you through from the initial conceptual sketches to the stages of line art, coloring, shading, lighting and adding fine details. What makes me really love this tutorial is David Cousen's funny, relaxed tone, which engages you from start to finish.
#35. Design a cool and original jeans style Business Card in Photoshop @OurTuts

Madalin Tudose
In this tutorial, the author explains the process of designing a professional jeans style business card. The tutorial features some techniques, effects and layer styles which can be used over and over again for any type of project which requires Photoshop.
#36. What is the best mouse for a designer? @Designer Daily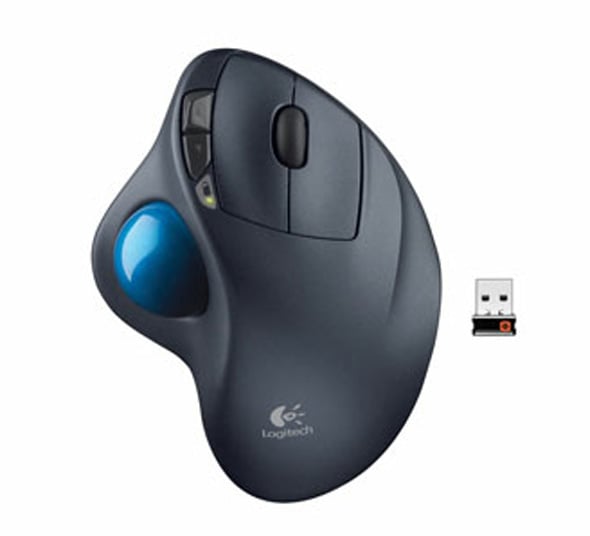 Mirko Humbert
I chose this post because it reminds us that the tools you use as a designer are very important to let you focus on your work, giving you more space for creativity by eliminating annoyances.
#37. Colorful pattern masking in Illustrator @Veerle's Blog

Veerle
Illustrator tutorials is what I love writing most, and it's also the type of content that made my blog what it is today. I've been using this application for years, ever since it existed really. I have seen this app grow and grow… With my tutorials I try to show to people it's not always that difficult to create something beautiful in just a few steps. This tutorial is a perfect example of it. It's based on circles only, and it only takes a few simple steps. It's simple but you just have to think about it.
#38. Freebies of the Month (February 2012) @TheDesignWork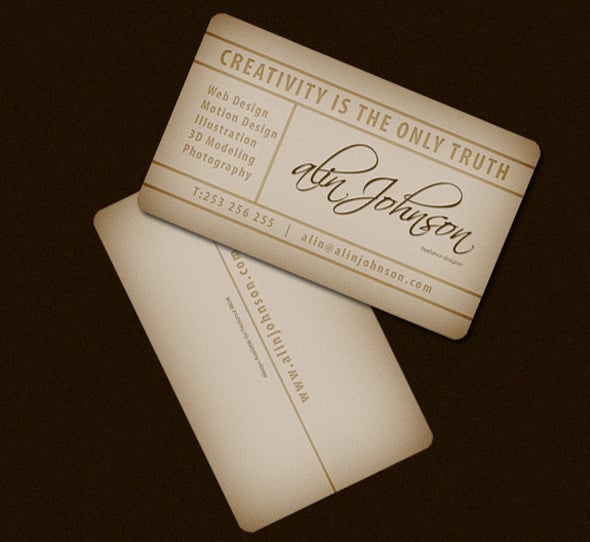 Asif
These freebies are created by me and you will not get these any where else other than thedesignwork.com or freebiesgallery.com
Freebies Gallery is a place where you can download free design resources like, psds, vectors, icons, templates etc. These free design resources are a great time-saver for professional designers as well as beginners.
#39. CSS3 Animated Media Queries @Paulund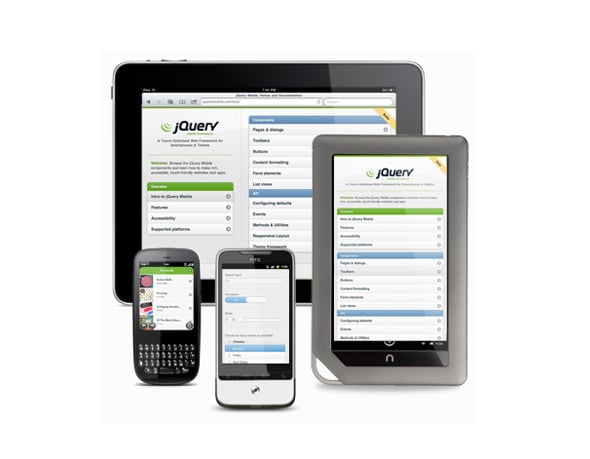 Paul
I've chosen CSS3 animated media queries because it takes two of the best features of CSS3 in CSS animation and CSS media queries and combines them together to show what you can make up with CSS3.
#40. Winter Olypmic Games Posters from 1924 to 2010 @Webexpedition18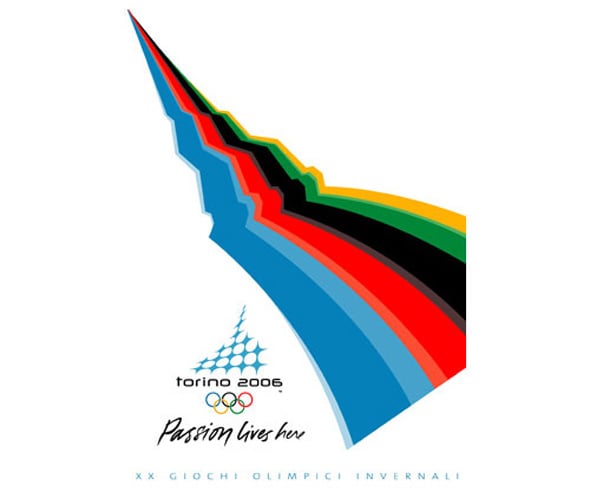 Nikola Lazarevic
The timing was perfect, just few hours before the games begun, and it was very popular. That post saw not only people, who are in graphic and web design. Even New York Times editor saw and tweeted about this post.
#41. 34 Pinterest-Like WordPress Themes @Devstand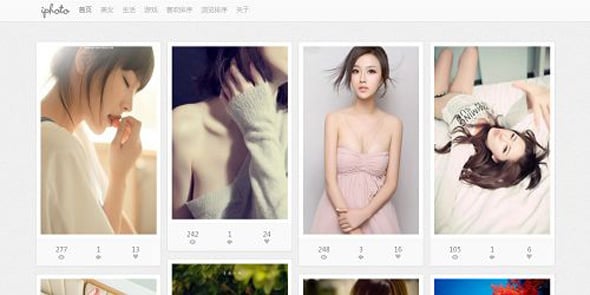 Cosmin Lupşan
It features some of the best grid style WordPress themes with functions and layout similar to the one available on Pinterest. As you know, Pinterest has been selected as tech hottest startup in 2012 so the subject is quite hot nowadays, not to say that is one of the first posts approaching this subject and doing best in search engines.
#42. 10 Best of Breed CSS Editors @CssReflex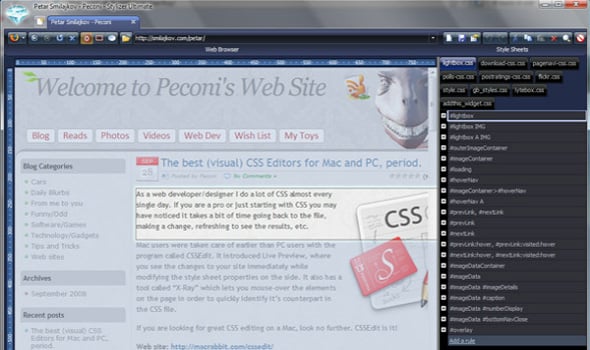 Naeem Belushi
There are loads of inexpensive editors available, so why not give a couple a try? You'll find a review of the 10 best below.
#43. 15 Amazing Animated Short films @Machoarts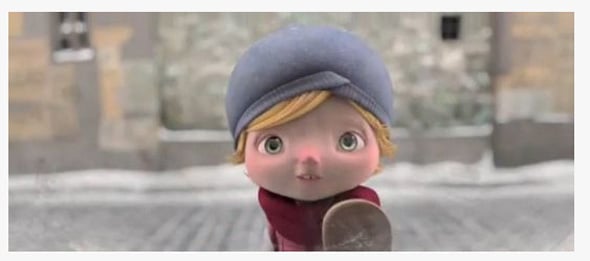 Suraj
I am a big fan of short animated films and I made this list after spending near about two days. It was really hard for me to pick only 15 short films. I want to mention that our readers also shared numerous great short films in comment section. Even today whenever I face creative block or get some free time I open this article and watch all these great films.
#44. Signs that You're Working with a Bad Developer @Underworldmagazines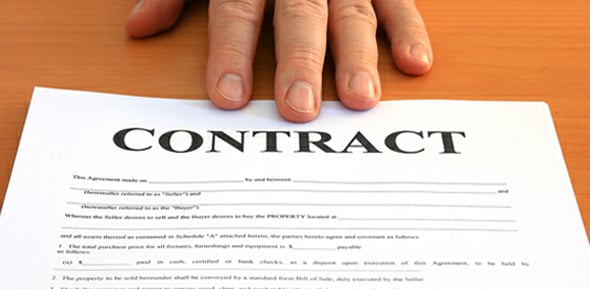 Julio Rivera
I have picked this post because it something at has happened to me on a freelance project and wanted to give others signs to look out for so it wouldn't happen to them.
Also would like to keep in contact to work on blog projects together maybe guess post on each others blogs and exchange voting links. If you have more ideas feel free to let me know.
#45. Design Simple and Elegant Business Web Template in Photoshop @ArtfanDesign

Fandy
This is the first time I created web design tutorial, I'm happy and learn many in while writing this tutorial.
#46. 35+ Most Essential WordPress Tricks and Hacks @Artatm

Rocky
My favorite article on Artatm is 35+ Most Essential WordPress Tricks and Hacks The reason being "Every blogger needs to start from somewhere, and wordpress surely takes one of the top spot in the to-do list when starting a new blog. This article (atleast at that time) gave a great insight on how to make your readers stay on the site and make them more engaging. This article includes some really great hacks which were not included in the wordpress themes 2 years ago. These hacks surely caught the eyes of many readers. It is currently the Most Commented article on our site and we also get a good amount of traffic everyday on this article."
#47. Creating an Egg Army With a Sharpie and Laying Out a Creative Story (Tutorial) @creativeoverflow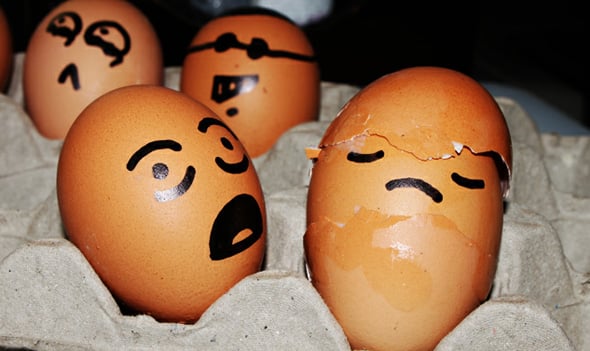 Jacques van Heerden
This article is unique, different and canny in so many ways. It just brings to show what some of the unique content on Creativeoverflow looks like and what the roots of Creativeoverflow were when it initially started. This article is a tale between the eggs where they are created and then captured and cooked by a human. You might just get a laugh half way through.
#48. How To Get Twitter Followers by the Millions! @SmartBoysDesigns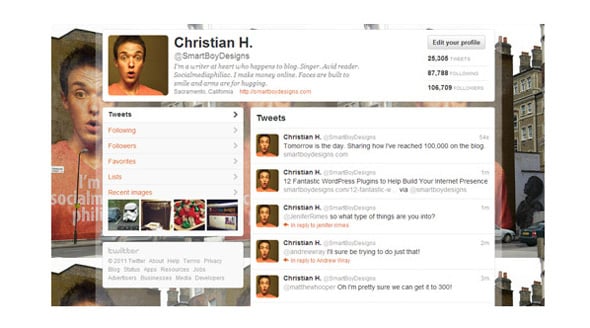 Christian Hollingsworth
This post was a great exercise for me to really dive deep into my heart, my reasons for using Twitter, and how I was able to successfully create traffic and audience from the medium.
#49. PSD Tutorial: Design a Dirty Business card @AnimHuT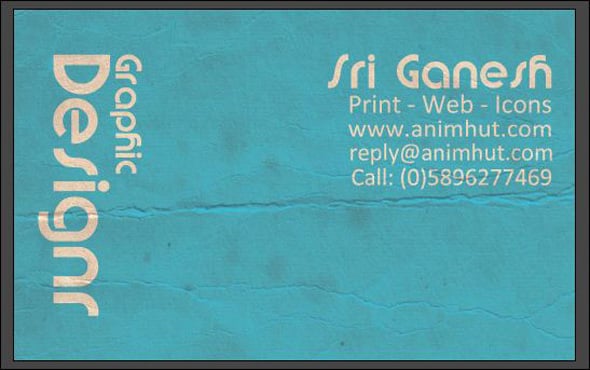 Sriganesh.M
This is my first Biz card i created for myself and it gave me a globally recognized, for eg from samshingMagazine.
#50. 51 Breathtaking Post-Apocalypse Wallpapers @Presidia Creative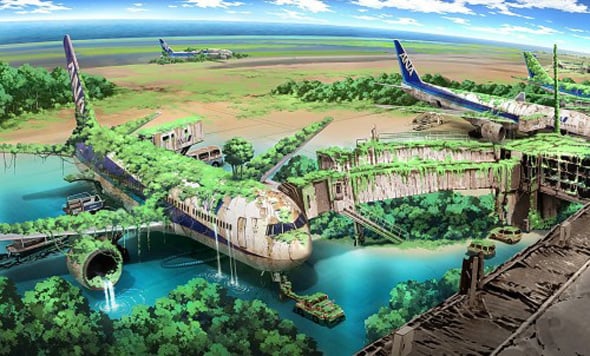 Eric Shafer
I chose this post because it was not only my most popular and successful post of all time (over 500,000 views from StumbleUpon alone), but it also presented a variety of subjects that I like, such as matte painting, apocalyptic art and desktop wallpapers, all in one post. Throughout almost all works of science fiction and fantasy, humanity's tendency for destruction is highlighted, and even in real life, we often push ourselves to the brink but always manage to pull back. These artworks present a bit of the opposite scenario, where civilization actually does collapse. Anyways, that's why I chose this post.
#51. 20 Useful Mac Apps For Designers @Downgraf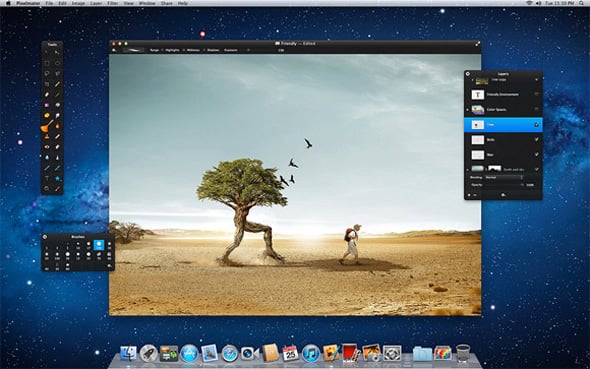 Riz Ali
#52. 80+ Pieces of Epic Geek Jewelry For Nerdy Girls @Andy Sowards

Andy Sowards
The reason this is my favorite is because it is very unique, out of the ordinary from some of the typical bland design posts you see on the net. This one is fun, it really shows you what IS POSSIBLE with creativity & design put together – you don't have to just create 2 dimensional or static design – you can create anything – in the digital world or in real life. Use your creative and design skills to make the world beautiful, online and offline! If you use your imagination to its fullest potential, each and every one of us has the capacity to change the world – for the better! If not the entire world, at least we can make someones day a little brighter, with a cool toy, or some cool geek jewelry – like what is featured here :).
#53. 101 Top Photoshop Typography Tuts @Antsmagazine

Nahid
These are all simple ideas which will surely light up better ideas to boost up your photoshop works! This list is worth a bookmark.
#54. Top 50 Best Images from National Geographic Latest Photo Contest @Demortalz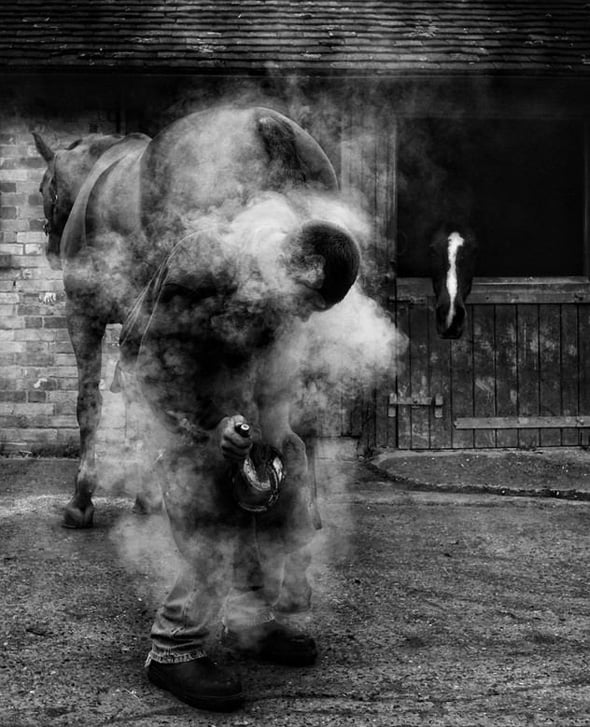 Rocky
The reason being "I love photography. This article goes on and highlights some of the best photographs ever. These photographs are not only by professionals but some of them are also by amateurs like me. This is a real inspiration to me. The photographs reveal nature, expressions, joy, sadness. Plus the timing of the pictures are also elegant. The article showcases all the pictures along with the description as to how and when the picture was taken"
#55. Natsumi Hayashi – A Life in Levitation @Web Design Mash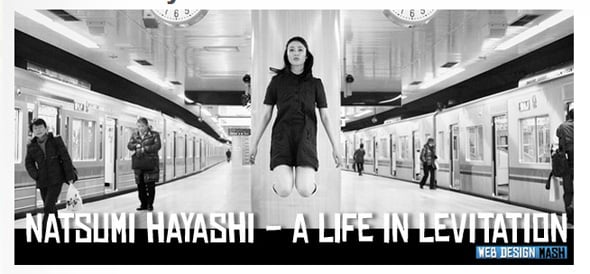 Jamie Cresswell
It was hard to choose a favourite article on Web Design Mash because I love so many. Over the last 2 years we have featured many posts covering art, photography, design and inspiration but some of my fave posts are always the photography articles and the one that really stands out for me is a post called 'Natsumi Hayashi – A Life in Levitation'. I published this post back at the start of 2011 and I know other blogs have also featured Natsumi since we first showcased her work. I was really looking for some very inspiring photography and there were non-more inspiring than the gravity-defying Natsumi Hayashi. I was really impressed by Natsumi's concept and her Flying in Air Diary which was just stunning and immediately I published this feature. Thank you Natsumi. I hope the post inspires anyone that views it.