Graphic Design Resources to Find Designs & Free Graphics 
When you are searching for freelance graphic design for your project, you will have a lot of websites to browse. There are a lot of designers on the market, so you don't have to waste valuable time and money trying to create something on your own. You can simply buy it online. Depending on your potential use case, you can choose graphic design resources with the best designers' portfolio and the most advanced graphic content. Options with more robust customization and control may be a better fit.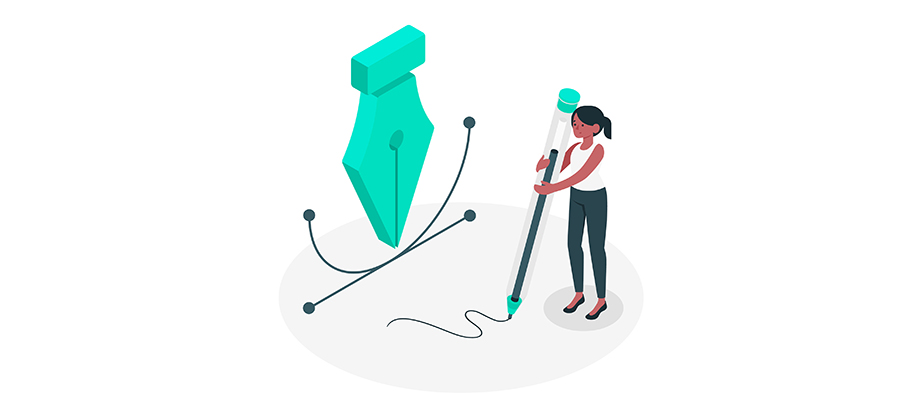 So, here is a list of popular and unconventional graphic design resources. Creativity and ideas are unlimited there, letting everyone find a cool idea that might become real in the future.
Graphic Design Resources – DesignCrowd
If you are looking for a good value design for your next graphic project, you should consider checking DesignCrowd, as one of the most popular graphic design resources. It offers different kinds of designs at an affordable price. Although local profiles aren't as fulfilling as they are on sites like Fiverr, you can still get an overall impression of designers' professional skills.
At DesignCrowd, you can apply on-site filters to adjust the search to your professional needs and personal preferences. Once you find graphic designers with the required qualification, you can start your design contest. You will be surprised at receiving the first offers from all over the world within less than 24 hours.
99designs
99Designs is known as one of the largest graphic design resources. This is where you can find freelancers with expertise in almost 100 different types of design services, including interface design and e-commerce design. Since 2008, the platform has developed a database that involves almost one million designers and artists. It provides young and experienced designers with an opportunity to compete for graphic work.
If you are looking for a graphic project, you will be able to conduct a design contest where you can select a freelance designer with the best proposal. For your convenience and safety, every single designer is thoroughly screened to ensure you're only dealing with the best.
Dribbble
Dribbble is a platform for talented designers who want to deliver their work to potential clients. If you need a professional graphic designer, icon artist, illustrator, typographer, and other creative specialists for your project, you can check the extensive freelancer's design portfolio on the website. Local specialists share screenshots of their works to grab the potential clients' attention. Apart from being a job board, Dribbble also serves as an online store where you can buy completed design and graphic projects.
Dribbble is free for graphic designers. But it's not so easy to become a member. The platform is very selective by adding new members on an invite-only basis.
Best Graphic Design Resources – DesignHill
DesignHill is a popular freelance platform that serves as a hub for talented graphic designers. If you need someone with sufficient experience in design, you will have three options here. First, you can start design contests and hire the graphic designer with the most exciting design proposal. Second, you can request custom design services from the platform's own designers. Finally, you can choose One to One Projects where you can find a designer for a graphic project.
DesignHill brings a lot of benefits. Samples are regularly posted so that clients can easily assess the types of work offered. This is a great way to communicate on a creative level.
Behance
Behance is one of the most popular sites to discover creative graphic designs. Being operated by Adobe, it allows designers to sign up with their Adobe ID. Meanwhile, Adobe CC users can post their project works directly to Behance through the creative Cloud. The entire content of Behance is distributed to other online galleries, including
Branding Served
Illustration Served
Web Design Served, etc.
Thanks to the high exposure of graphic design works, more people have an opportunity to access and buy this or that creative project from an excellent designer. To make the website's navigation more convenient, users can apply creative filters such as a particular school, color, country, or creative tool. Thus, you have a great opportunity to meet people with talent and creative vision here.
Coroflot
Coroflot is a website for web and graphic designers. Since 1997, the local design portfolios have grown to more than 2 million images and more than 150k design projects from young and experienced students across the globe. While some portfolio sites focus on graphic designers, Coroflot pays more attention to all facets of the design world. The site also services as an active job platform with a modern design salary guide. They cover the works in all design disciplines, including graphic, architecture, 3D modeling, industrial, illustration, and many more. What's good is that Coroflot is free for everyone so you can easily find everything you need there.
Top Graphic Design Resources – Carbonmade
Carbonmade aims to provide high-quality yet inexpensive graphic design works. The resource was initially intended for designers only. Eventually, it became filled with other types of projects for web developers and architects. Carbonmade is easy to use due to its convenient navigation system. Every single portfolio contains information about the designer's experience, designing vision, and previous works. Currently, there are more than 500k portfolios belonging to talented graphic designers. As you can guess, making the final choice won't be an easy thing to do.
Most of the above graphic design resources provide simple and complex graphic solutions for any kind of online content. Now that you know where you can find some amazing designs, you should proceed with the search. Depending on how quickly you need to design your project, what your budget is, and the type/frequency of the graphic work you need to do, you should be able to find the best freelance designer on the right design site. But before you go any further, you should have a goal in mind. What kind of design project do you need? What additional features are you looking for? How complex is the graphic content supposed to be?