12 Festive Christmas Icon Sets for Creative Designers
Jingle Bells, Jingle Bells, Jingle of the way…!!We all are waiting for the shining winter holiday! Our favourite merry and happy Christmas is coming!! People decorate their houses, flats, and offices. Bloggers and designers beautify their websites and portfolios to make their admired online place the best one. And what about you? Are you ready to show your site dressed in bright, sparkle and stylish accessories to your audience? Have you already thought over the festive attributes on your blog or personal web page?
Good news 🙂 We've done this job for you! Looking though the Internet we've selected beautiful and alluring Free Christmas icon sets. These charming creations are a real present for those who wants to give their website a fresh holiday look. So, relax and choose cute, funny or classic and vintage decorations for your website!
Free Christmas Icons Set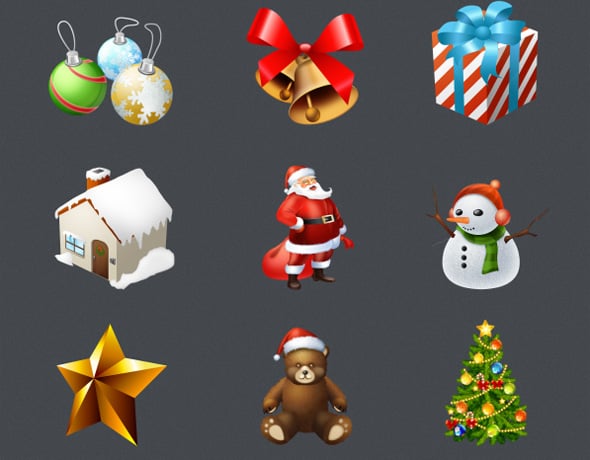 Here are amazing icons for any taste. Cute bear, gold star, decorated Christmas tree and many other beautiful icons that will make your website really remarkable during the holidays!

Festive icon pack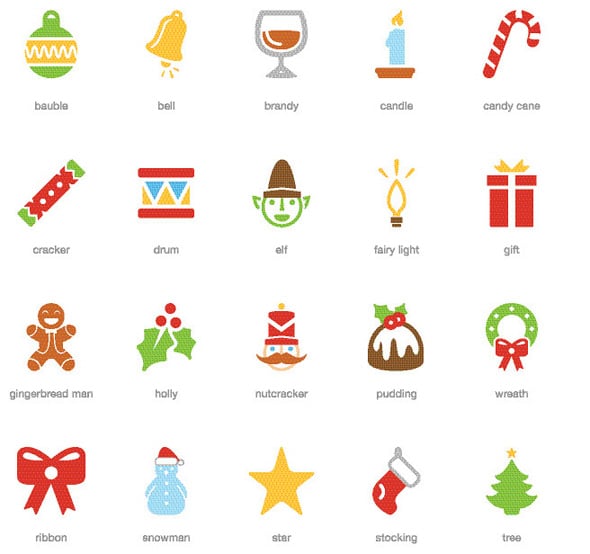 Enjoy a minimalist set of 20 free festive vector icons that you can freely use in your personal or commercial projects without any restrictions.
Vista Christmas Bin pack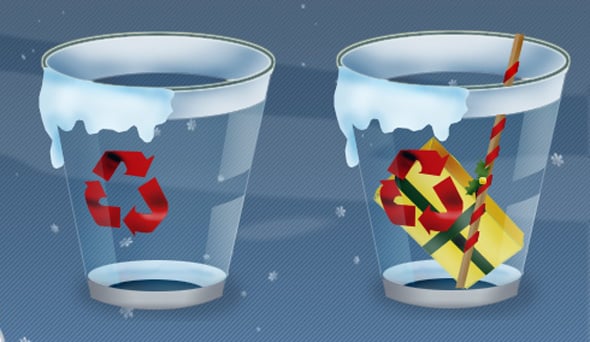 Christmas is nearly upon us and it's time to decorate everything and even your Vista Bin!
Christmas social icons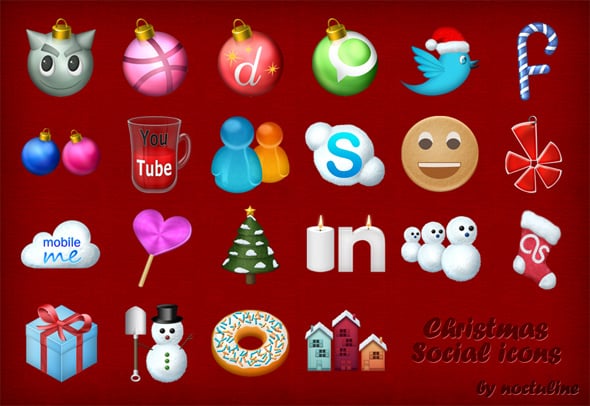 This Christmas pack includes attractive social icons which will look perfectly on your screen. 🙂 Using them, you can attract more visitors to your website.
Iconset: Christmas Social Bookmark Icons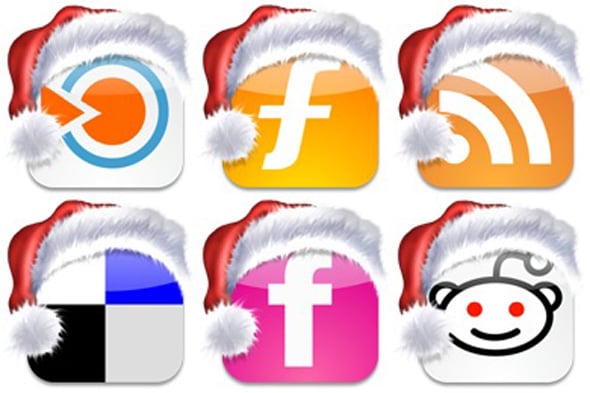 Charming red cap is the most used and popular Christmas attribute. It will be always topical, so don't hesitate and put on it on your RSS feed or Twitter icon 🙂
Blogger Xmas Logo Icons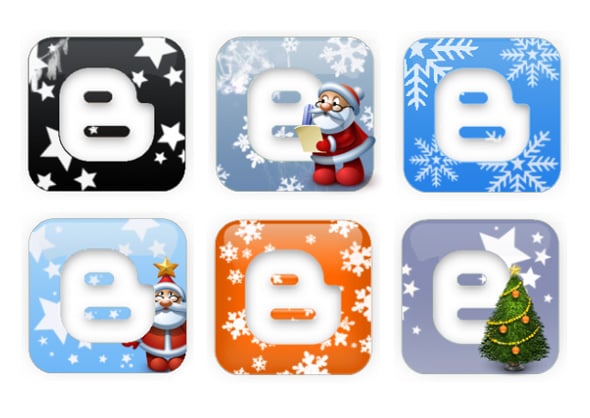 Really nice collection of icons with lovely Santa Claus, gentle snowflakes and sparkling fir tree. Use them and your blog will be surely ready for the Christmas holiday!
Free Christmas socials icons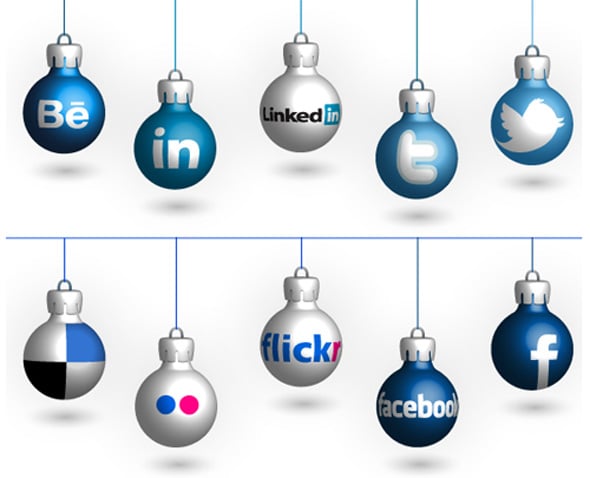 Charming Christmas gifts for your blog visitors! Decorate your website with these sparkle tree toys and create a holiday atmosphere on your website!
Free Vectors: Christmas Social Networking Icons

You'll gladly add these little Christmas masterpieces to your beautiful collection of icons. Colored festive balls are perfect to decorate your website for the coming holiday season.
Christmas icons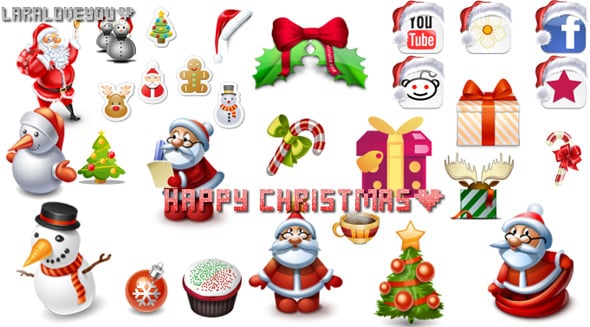 These feastive icons are a good substitute for your classic website shortcuts! So, if you haven't a lot time to design your own Christmas icon set, use this bright mix, cause it's really cool 🙂
White Animals Icons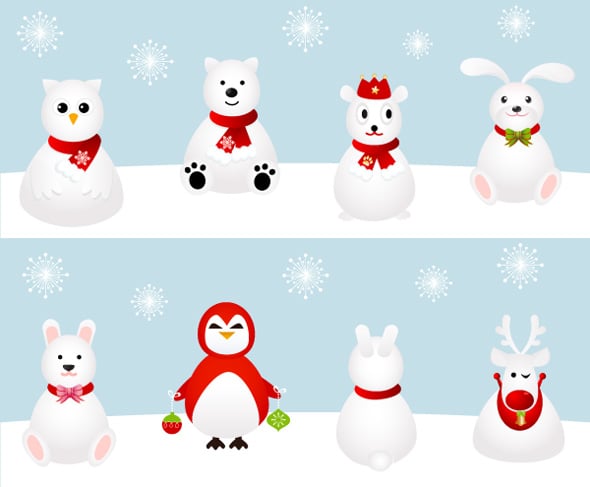 Cute white animals are ready to rise your mood during the winter holidays 🙂 Just look at them and you'll love these snow creations at a glance!
Funny set of Christmas icons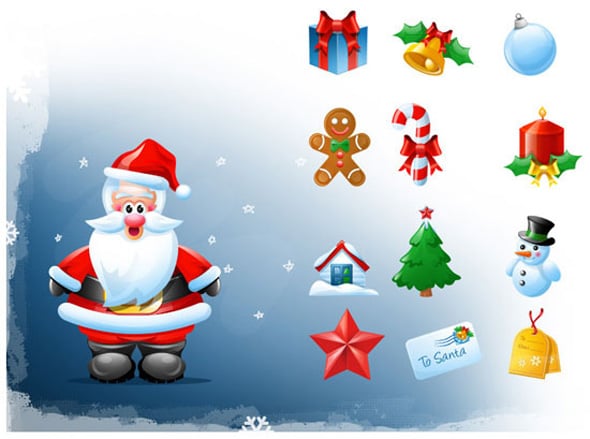 Perky Santa and attractive Christmas icons are everything you need to prepare for the holidays!
Free Christmas Icon Set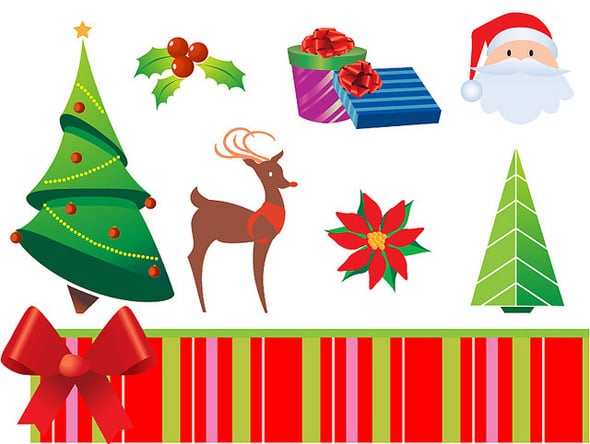 Do you want to have bright, eye-catching and remarkable design elements on your website on Christmas! Use these artful icons.