All the Things You Need to Celebrate Saint Patrick's Day 2016
Saint Patrick's Day is one of the most broadly celebrated christian holidays. Probably no one knows today why this national day of one small European country became so famous and popular. The fact is – this very day everyone becomes an Irish a bit. Everyone does his best to wear something green (old, new, borrowed – whatever!), get a four-leaf shamrock for decoration or at least drink some beers (pretty often – a lot of beers).
Web Designers celebrate this awesome day their own way. Of course they also drink Guinness bier and wear "Kiss Me I'm Irish" t-shirts. But they also work on designs to make your website look fabulous.
Here I gathered some cool Saint Patrick's Day 2016 stuff for your website designs, some nice tips to get you noticed on the Web, some funny quotes to get on t-shirt and many other useless things. Enjoy!
Green Color
Everything should be colored green this day. There are so many nuances and hues of the green color so you can sometimes get confused which one to choose. Here's a list of the most popular greens you can apply to your designs.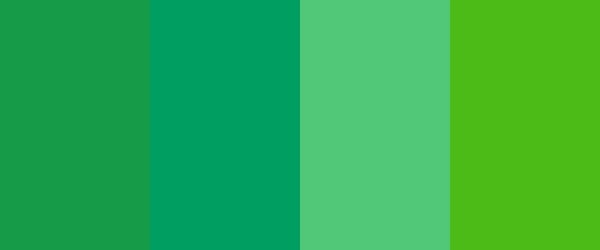 Irish green. The official color that is used for Irish flag (its green third) what is stated in the official documents.
Hex #009B48 | RGB 22,155,72 | CMYK 86,0,37,39
Shamrock green stands close to the Irish green but is a bit colder. It's a color of shamrock leaves.
Hex #009E60 | RGB 0,158,96 | CMYK 100,0,86,3
Emerald. Did you know that a poetic nickname of Ireland is an Emerald Isle? Well, you do now. This color is deep and rich.
Hex #50C878 | RGB 80,200,120 | CMYK 60,0,40,22
Kelly green color was born in America, but derives from a surname kelly, popular in Ireland. It's a bit yellowish than other greens.
Hex #4CBB17 | RGB 76,187,23 | CMYK 59,0,88,27
Green Website Designs
If you're a web developer, you know how it is important to have the right color scheme for a website. Don't you limit your imagination on St. Patrick's Day and choose green designs since they can be a great base for many projects – from medical websites to architecture and landscape design studios.
Most web studios and website building companies go green these days. And it's a great opportunity to catch a discount like this one on MotoCMS website. Guys present their new team member – Patrick the Cameleo and offer super-green 30% discount for all their templates (no matter the color palette).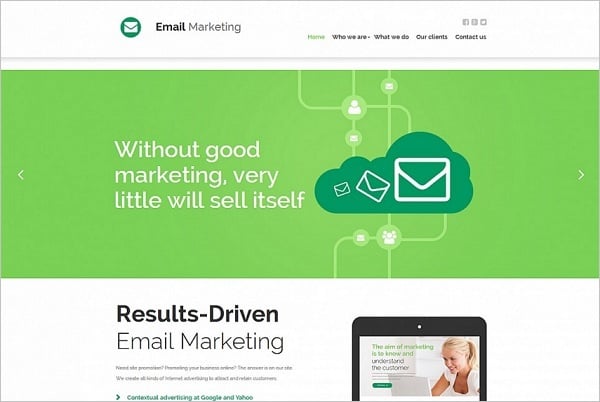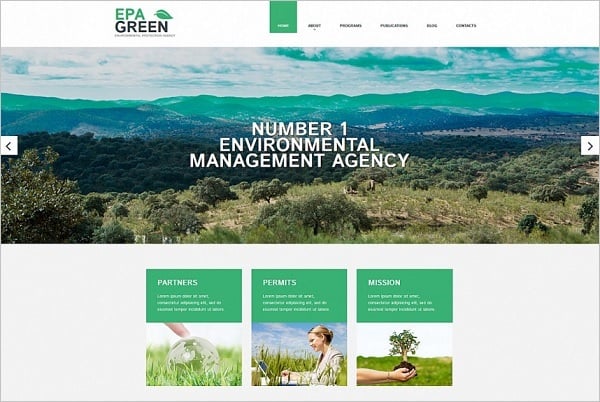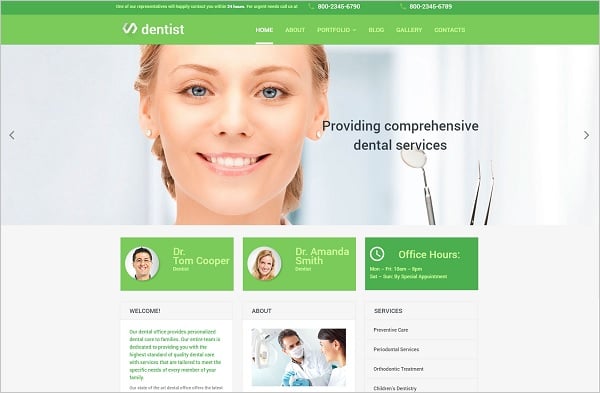 Irish-Style Web Design Stuff
Free stuff is always welcomed. On Saint Patrick's Day it's not just green patterns and backgrounds. You can decorate your website with shamrocks, leprechaun hats, pots of gold and other funny elements that bring festive mood to the design.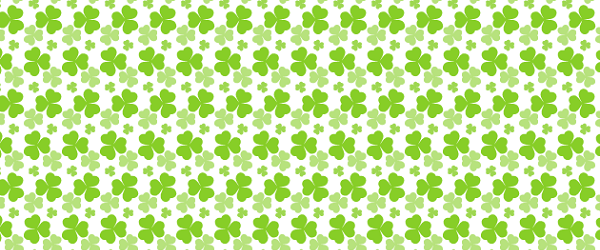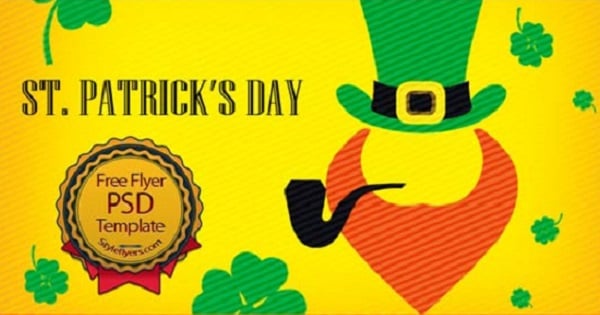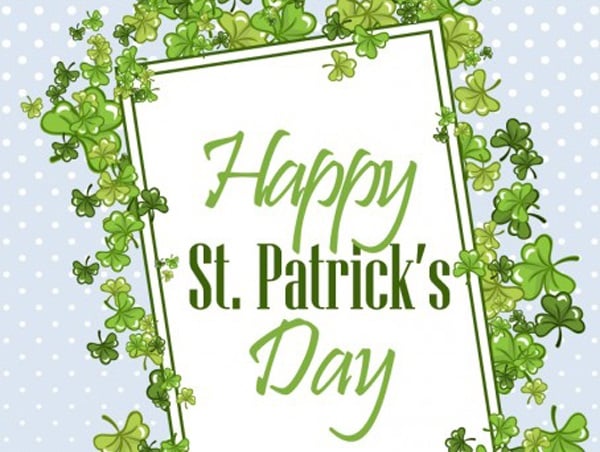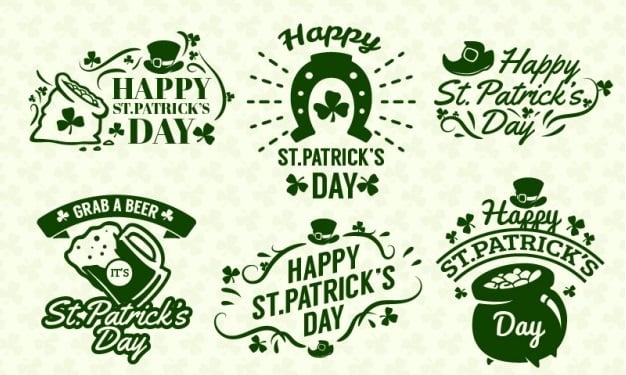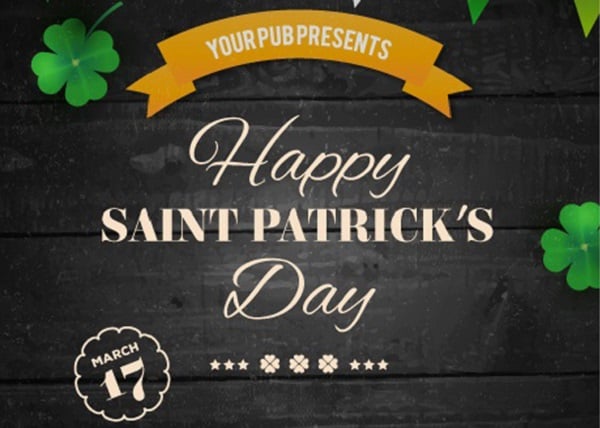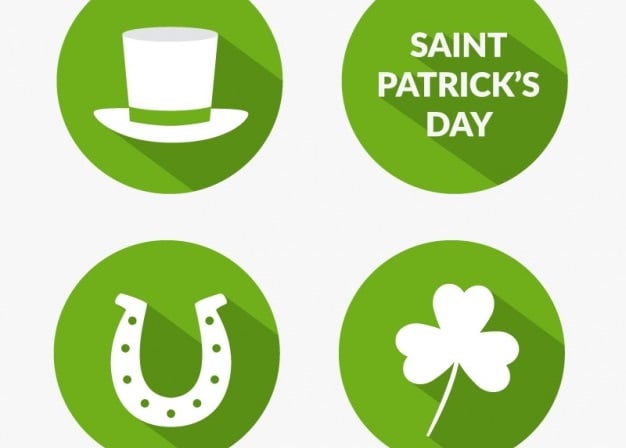 Saint Patrick's T-Shirts
Web designers love t-shirts. They even create their own exclusive t-shirts from time to time. Saint Paddy's day t-shirts usually bear the funniest and craziest logos, mottoes and pics. Go Irish and choose your outfit for this hooliday!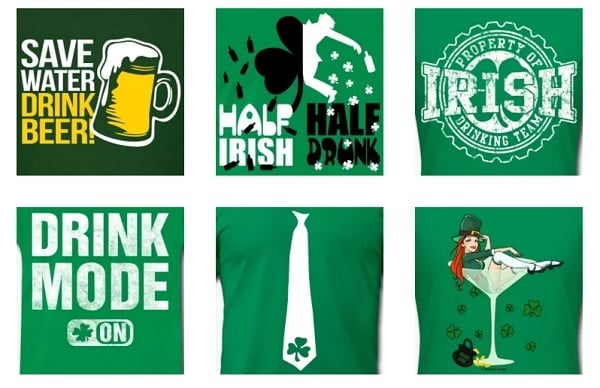 Hashtags for St. Paddy's Day
Tell everybody how you spend this holiday with the most popular and potentially attention-grabbing Twitter and Instagram hashtags. They include traditional ones, like #spring, #shamrock, #clover, #stpatrick and #stpatricksday and all the modifications, as well as more creative like #potofgold, #luckoftheirish, #kissme, #luckycharms, #greenday, #gotgreen, and #kissmeimirish.
And don't forget to check out Google on March, 17. It will definitely prepare a new doodle for St. Patrick's Day 2016. For now, enjoy the doodle they launched last year and get ready for the most famous Irish holiday!