The Most Useful Papervision 3D Related Twitter Profiles – Part 2
We continue our series of the most useful Papervision 3D related Twitter profiles. Today we have compiled for you a fresh list of the most experienced Flash, AS3 and Papervision 3D developers Twitter profiles as well as other profiles related to the PV3D subject.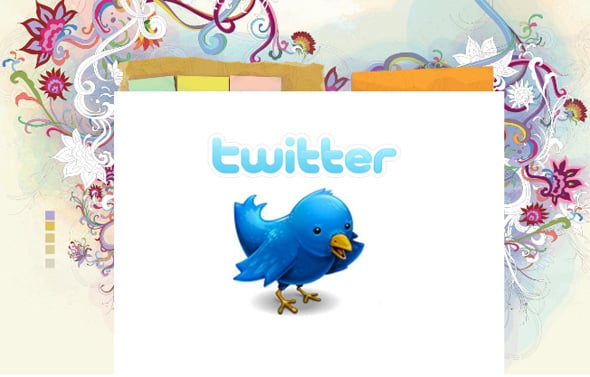 @triqui – Emanuele Feronato, Italian geek and programmer.
@lyndadotcom – The profile of Lynda.com, one of the best online tutorial resources that helps you to learn, master and apply digital tools and techniques.
@Floorplanner – Floorplanner Tech Blog, which mission is to be the best way to create and share interactive floor plans online.
@infrared5 – Infrared5, a consulting firm that specializes in developing cutting-edge experiences for the Flash platform, Unity3D, etc.
@C4RL05 – Carlos Ulloa, Interactive Director @HelloEnjoy Test driver.
@newmovieclip – Koen De Weggheleire, a Flash Platform enthusiast from Belgium.
@zevanrosser – Zevan Rosser, a teacher at the School of Visual Arts in NYC, doing consulting for ad/design firms- Co-author of Learning ActionScript 3.0 a Beginners Guide.
@timknip – Tim Knip, a cofounder of floorplanner.com, core-dev of Papervision3D.
@JeffWinder – Jeff Winder, Author of Papervision3D Essentials. Independent Developer for Flash, Unity, Android, Augmented Reality, Physical Computing.
@pigiuz – Piergiorgio Niero, oftware Engineer from Italy. Senior Flash Platform developer specialized in Games, Visualization and 3D. 'TheFlashMind' Adobe User Group manager.
@hertog – Gert-Jan van der Wel, a floorplanner cofounder & cto. Netherlands.
@tekool – Frédéric Saunier, specializes in web development with Flash, Flex, JavaScript, Silverlight and Android.
@elsassph – Philippe Elsass, a talented Flash developer.
@simppafi – Simo Santavirta, a web developer, Realtime graphics coding geek, evoflash member from Finland.
@NeoRiley – John Grden, Flash, Flex, AIR, Papervision3D developer.
Please view The Most Useful Papervision 3D Related Twitter Profiles – Part 1.