Why Do You Need Product Design Consulting?
If you're about to design your first product, you will most probably need the support of an experienced technology partner. What is a product design consultant and why you should consider using their product design consulting services?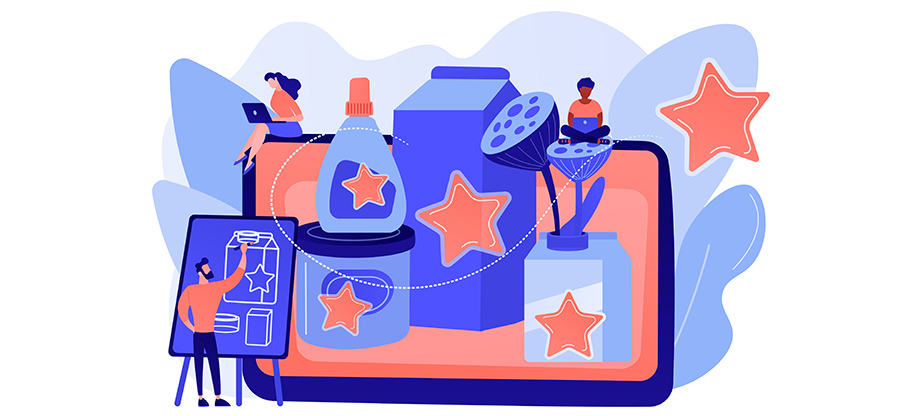 What Is Product Design Consulting?
Product design consulting is a comprehensive service combining both creative and technical expertise on designing, building and launching a product. It may play a critical role for clients who are about to start product development but don't have prior experience. Product design consulting usually includes services such as:
Concept creation
Strategy development
Detail engineering
Industrial design
Cost analysis
An expected result of the process is a product of good standard, high functionality and appealing aesthetics. Using product design consulting can help you solve a lot of the problems that we'll discuss in a bit.
When Do You Need Product Design Consulting?
Hiring a product design consultant is recommended in a few special cases. Let's take a look at them to see whether working with product design consultants is really worth considering.
You Lack Expertise
If you're designing a product for the first time or you're about to enter a brand new industry, you most probably don't have experience yet. Product design requires a bunch of skills that are difficult to gain quickly when you're just starting out. Working with a product design consultant or agency will provide you with access to wide knowledge and support in specific areas. However, remember to make sure that they really specialize in the area of your interest and understand your industry very well. Working with an external company will also help you to avoid building an in-house team, which is costly and time-consuming.
You May Face Problems (and You Surely Will!)
If you're lucky, you can find a product design consultant who is experienced in exactly the field of your interest. They may have already solved similar problems or designed and launched similar products. Such experience may turn out to be simply invaluable in the case of difficulties or bottlenecks in production. The wide knowledge and expertise of your partner can help you solve issues quickly and with less effort.
You Don't Have Resources In-house
As we've already mentioned, you may not have skilled employees on board – especially in the beginning. Hiring a professional product design consulting agency can help you get access to expertise and knowledge you don't have on hand. If you have an experienced team, but they're busy with other tasks and projects, hiring an external specialist will still require less effort than recruiting. You will also get access to a nearly unlimited pool of technical skills and creativity.
You Don't Have Time for Internal Development
If your company is already focused on a few projects, working on the next one might simply be too much. The bigger the company is, the longer it may take to kick off new initiatives. Hiring external support may help speed up product development so you can see results much faster. Thanks to this, you will be able to complete more projects simultaneously, and it's your product design consulting partner who will coordinate the whole process and assign the right people.
You Need New, Fresh Ideas
Even though you're experienced in product development, you may still significantly benefit from cooperating with an external expert. This will give you access to new ideas and solutions from the same or other industries. Thanks to this, you will be able to adjust your project to consumer needs much more accurately and increase your market reach.
You Want to Secure Your Team
Some problems or delays may occur when your employee decides to leave the team. It might be difficult to quickly replace them with an equally skilled specialist. When working with an external partner, finding new talent will no longer be your problem. A product design consulting company will most probably immediately assign someone from their pool, and the designing process will be nearly undisturbed.
The Benefits of Working with a Product Design Consulting Expert
If any of the points above apply to you, it's definitely a sign that you should consider cooperating with a product design consultant. This is recommended for organizations of any size, including small and medium companies, startups and global organizations that want to improve their processes. We hope this article has helped you to decide whether it's a good idea for you.