Editable Poster Mockup PSD for Any Personal and Business Needs
It goes without saying that no business is possible without advertising. Do you want to tell about an upcoming event, a new product or just showcase your artwork? That's where the posters come into play. Undoubtedly, posters are one of the most convenient and cost-effective means of advertising. Smartly designed and placed correctly, they are able to grab the viewers' attention and stick in their minds. However, creating an appealing poster isn't a piece of cake. Even if you're an experienced designer you need some space for experimenting with your ideas. So, a poster mockup PSD is the very thing you need. Whether you're designing for clients or for your own project, a poster mockup will definitely become your irreplaceable helper.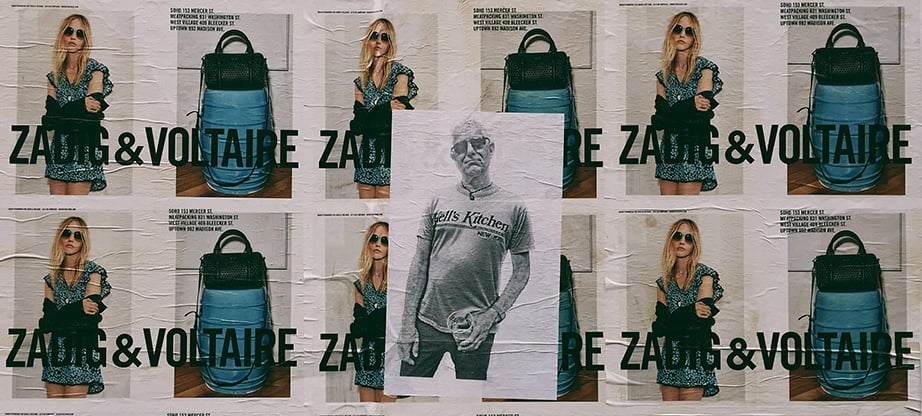 What Is a Poster Mockup PSD
A poster mockup is a static high-profile visual design draft of a poster. It allows you to represent the structure of information and visualize the content. In other words, it's your opportunity to have a more realistic impression of how the end product will look. A poster mockup assists you in taking right decisions concerning the color scheme, typography, and style. It enables you to test a poster design to ensure that your final choice is the best one. In a nutshell, it helps to add skin to the bones.
A PSD format means that you don't have to possess any coding skills to edit a poster mockup. You can easily do it using Photoshop. Whether you want to change an image, text, colors or fonts, it's not a problem with a poster mockup PSD.
The Advantages of Using a Poster Mockup PSD
Perhaps, a poster mockup can't give you the exact look and feel of a realistic poster. Nevertheless, it can definitely simulate it very closely. Although some designers prefer not to waste their precious time on mockups, the advantages of the latter are undeniable. A poster mockup PSD can really help you to:
Choose appropriate design elements. A poster mockup template is capable of transporting your future design to its actual environment. Thus, it gives you a chance to see the effectiveness of the design in the real world. Realistic background settings let you select the most suitable color palette and typography. So, the risk that something will go wrong with the final product decreases to the minimum.
Find errors early on. It's a common fact that nobody is immune from mistakes. Even a highly-qualified pro can make one. A poster mockup PSD is your chance to notice an error before it's too late to correct it.
Share your ideas with other team members. If you are a team player, a poster mockup is a great thing to convey your creative ideas to others. Certainly, a paper sketch isn't dead. However, it isn't able to express your concept in full.
Present your work to the clients. There's no doubt that the presentation stage is one of the most important ones. To tell the truth, sometimes the way we present can be more important than the product we present. Evidently, few of your clients are experts who possess graphic design skills. As a rule, they can't understand the final result just looking at a flat graphic file. That's why it's so necessary to put your design into context. A poster mockup template helps contextualize your concept. Thus, it provides your clients with a better understanding of your intent.
Choose the Best Poster Mockup PSD
Of course, there are plenty of tools nowadays that enable you to create an original poster mockup by yourself. However, what's the use of wasting time if you can take a ready-made poster mockup template?
To save your time and effort we've compiled a collection of beautiful poster mockup templates. It includes 20 stunning fully editable poster mockup templates for any needs. Whether you want a horizontal or a vertical poster mockup PDS, you'll find it here. Moreover, mockups come in different sizes and a variety of styles. Use them to depict your work as printed and hung on the street or on an interior wall. Upload your design to the mockup template and see how your poster design will look in the real world.