Particle System – Basic Principles
Particle systems are used for creating a variety of special effects: it is possible to create snow, rain, fire, smoke, and many more great things. But first of all you have to get familiar with some basic principles of particle systems and learn how they can be used to create a variety of effects.
The example below covers some of the basic principles of particle systems. Here you will see two of them:
1) With the stars, adjusted their scale, alpha and position to create the illusion of the camera traveling forward in an endless space.
2) The supernova with a few "particles" being placed in the center, scaled, rotated and then fading out with the alpha.
That is what you will create with this tutorial's help: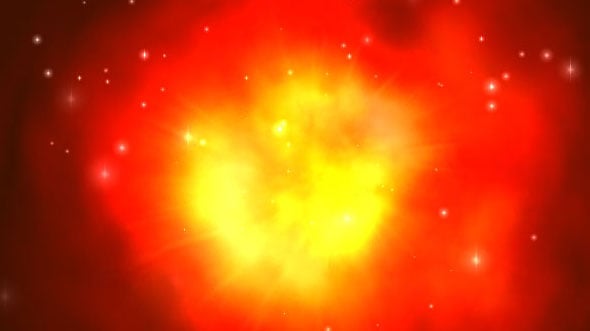 To view this application in a new window as well get the necessary codes please follow this link.