The Most Useful Papervision 3D Related Twitter Profiles – Part 1
Hi community,
The best place where you can find the latest info regarding Papervision 3D is Twitter. By following the necessary profiles related to Papervision 3D, you will always be up-to-date of the freshest technology news, the best tutorials, the latest development innovations, etc.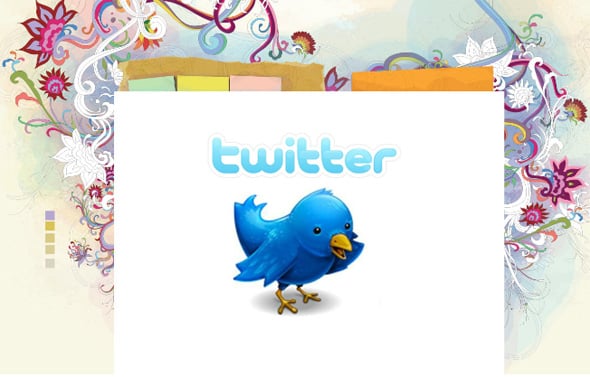 Today we've prepared for you a list of the most useful twitter accounts related to Papervision 3D. You will find the profiles of the most talented PV3D developers, the authors of the best Papervision 3D tutorials, Papervision 3D related blog owners, and many others.
@Papervision3D – An official Papervision 3D page;
@motocms – MotoCMS – one of the leading developers of Flash Papervision 3D solutions for websites.
@johnlindquist – John Lindquist – a technical Architect and Manager, specializing in Rapid Application Development, Web 3D, and highly customized visual components. John is on the Papervision3D team and runs a couple of blogs.
@seb_ly – A consultant, trainer, speaker and writer.
@kode80 – Ben Hopkins is a Papervision3D team member. Coding for web, iOS and OSX.
@HelloEnjoy – HelloEnjoy – High-End Interactive 3D company by Carlos Ulloa, a talented developer.
@UnitZeroOne – Ralph Hauwert – creative developer and consultant, once a core developer for Papervision 3D.
@PaulTondeur –  The author of the "Papervision3D Essentials" book. Technical consultant for Papervision3D, Unity, Red5 and mobile streaming projects.
@anypixel – 3D artist from Madrid, Spain. Custom modelling, 3D and visualization.
@BLITZagency –  a leading, integrated agency, Los Angeles, CA.
@nicoptere – Nicolas Barradeau, freelance creative flashdev, Paris.
@DerSchmale – A Belgian Freelance ActionScript developer, Away3D team member.
@jasonbejot – Jason Bejot is an interactive developer at @phenomblue – an interactive brand experience agency
@mcasperson – Matthew Casperson, Australia. The author of Away3D 3.6 Essentials.
@livelyfbug – Michael Lively, Florence Kentucky. Adobe Flash Builder Users Group and Silverlight.
To be continued…