6 Ways to Take Your Graphic Design Business Up a Notch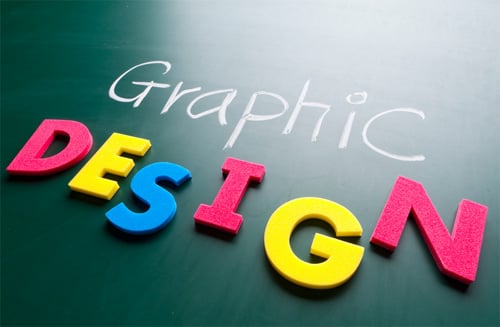 Graphic designers have the luxury of being in an ever-changing, in-demand field of work. Those who are talented and who market themselves adequately can reap the benefits of a successful business for years to come. Here are just a few ways to take your graphic design business to the next level.
Market Your Most Unique Selling Point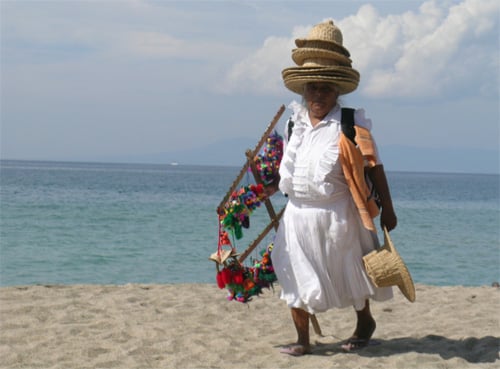 Image by Flickr via Perry Tak
Pick one specific aspect of your services that you feel separates you from the rest of the pack. Perhaps you have a knack for turning projects around fast, or can create business card designs on the fly. Highlight those features in your marketing strategies, and make sure to make it clear to potential clients how this makes you a better choice over your competition.
Consider focusing on a three-day turnaround for projects once they're approved. Offer a discount if it goes beyond that, similar to a pizza place that offers free pizza if it takes more than 30 minutes to deliver. On the other hand, you could offer a free business card design with a web design package, since that's a task you're confident you can do quickly and efficiently.
Keep Your Branding and Message Consistent Across All Platforms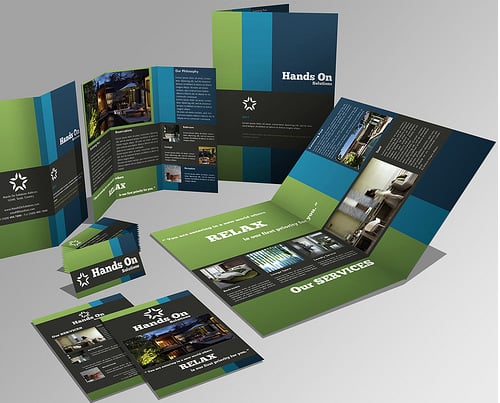 Image by Flickr via Andrea Balzano
This should come relatively easy to those graphic designers who design branding campaigns on a regular basis. The way you brand yourself will be a key element that prospective clients look at when determining your credibility. Focus your marketing materials on the benefits you can offer your clients. Sure, it's important to highlight your talents, but focus more on how clients will benefit from your services rather than your design capabilities.
All your marketing materials should coordinate visually, but they should also all answer one question: "What's in it for me?"
Network to Build Connections and Promote Your Services
Never underestimate the importance of networking with your peers. Attract new clients by maintaining relationships with other graphic designers who cater to a different niche market than you do. Through this network you'll be able to stay current on what's going on in your local market and send referrals to each other, depending on the nature of your businesses and client needs.
Improve your SEO
The higher your website appears in search engine results, the more opportunities you'll have to attract new clients. There are various methods to increase your search engine optimization (SEO). Generate a strong online presence through various social media outlets. Make it a standard practice to interact with clients and the general public through these mediums, and to maintain positive relationships every way you can. Another way to boost your search engine rating is to post valuable, thoughtful comments in graphic design and other relevant discussion forums.
Another tried and true method is to produce online articles that include back links to your website. Doing these things will help to establish yourself and your business as a credible expert in your field, in addition to the organic promotion.
Continue Your Education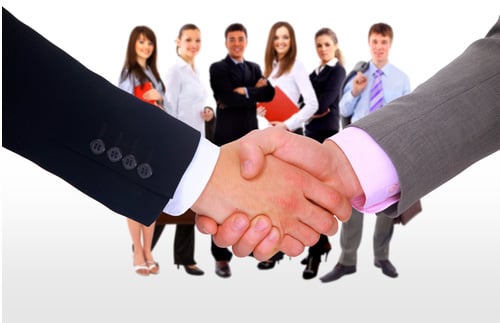 Image by Flickr via Sean MacEntee
Never stop learning. Enroll in crash courses, attend seminars, and participate in educational discussions on topics that interest you, or that you would like to break into. This will not only further your education and knowledge base, it'll also serve as a way to position yourself as a resident expert in your community and in your field.
There are many options for online tutorials to help you keep abreast of the latest trends and development in the graphic design realm. These are really convenient because of their ease of access. You can continue your education through online programs using tablets, laptops, or even a smartphone. Gather up some colleagues and pledge to continue your education together.
Focus on Customer Relationships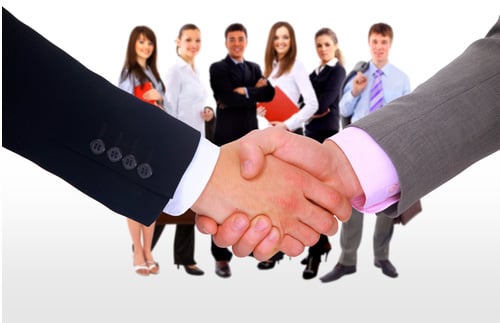 Image by Flickr via Maggie1317
Never underestimate the value of a positive referral. Many people won't hire a professional to complete a service without a friend or a colleague's recommendation. Make certain that your clients receive a personal, customized experience, and that you address all their needs and concerns.
Once you compete business, ask your clients for feedback, and take what they say seriously. Then offer an incentive for them to refer their friends through a referral program. Consider offering a discount to the client who makes a referral, as well as for the referred client. Addressing their needs, requesting feedback, and offering incentives for referring new clients will add up to a positive working relationship and will enhance repeat business, securing the future of your company.
There are lots of ways to take your graphic design business up a notch. What have you done to amp up your business?