Why Webflow Is the Perfect Tool
Two effective technologies that help create stunning and useful web pages are Figma and Webflow. The key to maximizing their potential is creating a productive workflow that uses their individual and collective advantages. Figma is an excellent tool that can be used to create a web design that meets the preferences of the modern user. On the other hand, the site builder enables the construction of completely functional sites without coding knowledge. These two services collectively have characteristics that may be used to expedite their design process and produce outstanding outcomes. While offering complete hosting, analytics, and e-commerce tools, Figma enables thorough design development.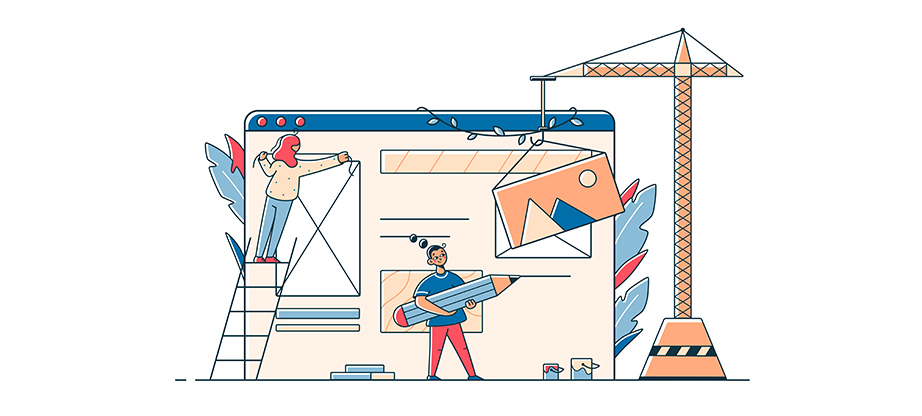 Advantages of Implementing Figma Design in Weblow
There are several benefits to incorporating Figma to Webflow:
Teamwork and communication.
Prototyping and testing.
Flexibility and scalability.
Ease of use.
Webflow integrations with other tools.
About the Plugin
As mentioned before, it is elementary to use and configure. There are two main functions of this plugin, namely layouts and structures. With them, you can create a great site in Figma that requires almost no additional editing before exporting.
1. Layouts
This is a collection of pre-made layouts and wireframes that you may add to Figma and alter by your needs and preferences. As mentioned above, the function dramatically simplifies the process because Auto Layout has already arranged the entire structure, so you don't need to bother about it. Furthermore, the plugin's developers pledge to expand the choices accessible in the future.
2. Structures
The frames or containers that layouts will be applied to are called structures. You can grasp what we're talking about if you're familiar with the basics of this web platform. Like how columns and rows are used in HTML, the structure also contains tables and divs.
Three Steps to Export Any Design
1. Creating a Design Using Auto Layout
You must use Auto Layout for the plugin to work correctly. Remember the Layouts section of the plugin because all the wireframes within it are built based on Auto Layout.
2. Renaming the Layers
Take the time to name all the layers appropriately, as the plugin converts these names to classes. Then, see the corresponding tutorial or ask a Webflow developer if you need to learn about courses.
3. Export the Design with the Plugin
After that, you must copy the design by selecting the frame, setting the project to which you want to export it, and pasting (CTR+V or CMD+V) into the body section.
Webflow & Figma Integration – Conclusion
In conclusion, the combination offers a powerful and efficient workflow for creating stunning websites. Figma's comprehensive design capabilities, including sketching, prototyping, and meticulous design development, perfectly complement Webflow's website creation capabilities, which allow it to create full-featured websites without coding.
Integrating Figma projects into Webflow is easy through a plugin. This plugin offers ready-made layouts and structures, simplifying the design process and eliminating the need for additional editing before exporting. Following three simple steps, we can quickly ship their designs from Figma to Webflow, providing a seamless transition from design to a full-featured website.