How to Become a Developer and Get Your First Job as Quickly as Possible
Due to their high demand, programmers frequently receive numerous employment offers. However, this only applies to middle- and senior-level experts with expertise; for junior developers, the road would be more difficult. What to do?
Resume Writing
A beginner's resume should be original and meaningful at the same time, without rewriting the same information several times. Recently, a typical situation has become when you open a resume, and there in the "About me" block it says: "I know C #", in the "skills" block: "I program in C #", and in the "work experience": "I programmed in C #" . There is simply nothing for the eye to catch on to.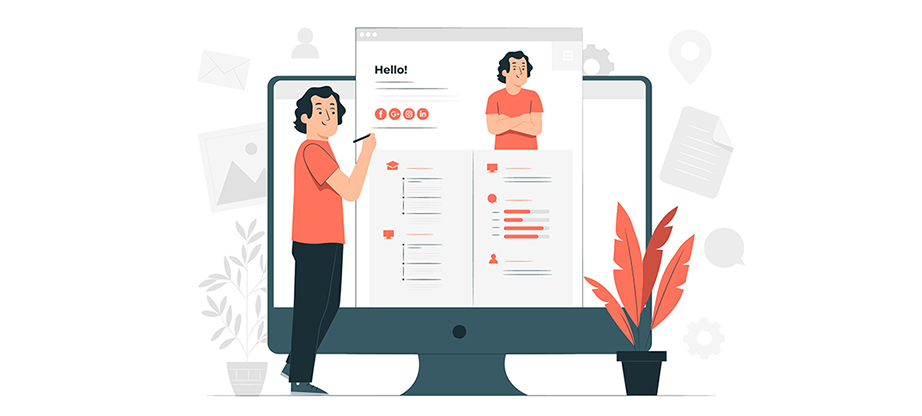 Of course, no one expects a story about major achievements and a list of regalia from a junior specialist, but a small resume can be improved by working on its form and content. To accomplish this, you must enter details about the programming languages you are familiar with, the jobs you have already completed (at a prior employment, at a university, or while completing self-study), and so forth.
Life hack on salary expectations: it's better not to indicate them from the very beginning, so as not to get into a stalemate when you could be offered more, but they already took advantage of the situation with the amount you indicated in your resume.
Photo
Having a photo has a different value depending on the country in which your resume will be considered by the company. In Europe, resume forms without a photo are common, and in the United States, photos are prohibited on resumes, since evaluating a candidate's appearance is considered discrimination. On the contrary, according to BBC News, South Korea has clear criteria for candidates' photos, and no one hides the fact that a recruiter can choose you for visual attractiveness. For recruiters in Eastern Europe, photography is important.
If you are looking for a job in the market of a country where it is still customary to attach a photo, then it is important to remember that a high-quality and discreet photo personalizes your resume, and you will be remembered by an HR manager faster. A photo from a family album will not work for a CV, it may distract from your professional qualities. Remember that a resume primarily presents your qualifications and achievements. If you're at a loss when it comes to taking photos, checkout helper tools like the photobooth site for UPS passport photo, which will also help you prepare photos for your next job application package.
Job Search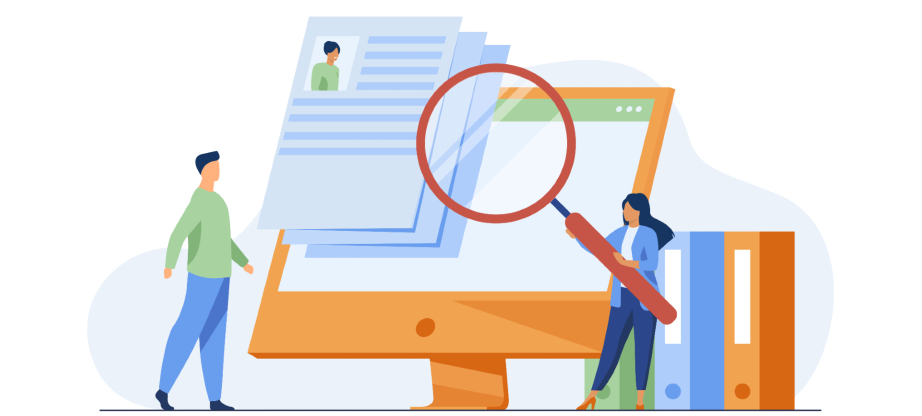 The competition for the position of junior developer is quite high. Although there are many junior vacancies on aggregator sites, most of them require at least a year of work experience. It is not enough to track vacancies on job search portals – it is better to go directly to the websites of IT companies and write directly. Recruiters usually keep contacts and can contact you when a suitable position appears. It is worth writing to an IT company or contacting recruiters on social networks and asking how to get an internship with them. A couple of months of practice will not only allow you to upgrade your skills, but will also be the very experience of commercial development that is indicated in vacancies.
How to Prepare for a Job Interview?
As you know, people with experience are required everywhere, and experience can only be obtained at work. You can resolve this contradiction only by creating conditions under which it will be profitable for employers to hire you. The benefit of the employer is to hire an underestimated person who has a good base: theoretical, practical in another area, linguistic, motivational, intellectual. It is these strong hard and soft skills that HR specialists need to pay attention to. If you pass 20 interviews, then you will be hired for the 21st. Regardless of whether you are a programmer, whether you have practical knowledge or you have never done it.
Job Offer: How to Accept and Reject
STEP 1: Make sure that the offer includes all pertinent information, including the company name and position, job duties, direct reports, and operating style, start date, salary and bonus package, length of the trial period
STEP 2: There are various ways to get more information if you realize that you don't have enough to reach a decision or if you still have questions. Open sources can be used for your research on this subject. Feel free to contact the company's recruiter if you require information that is not readily available online. Use LinkedIn to find out more about company culture and team dynamics.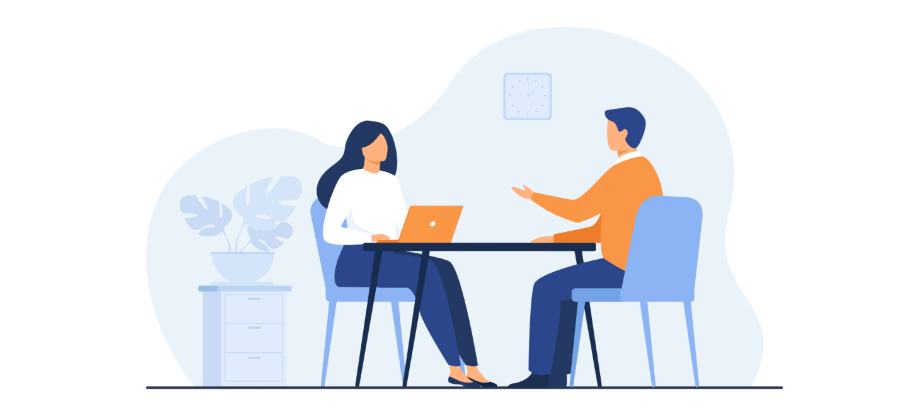 STEP 3: Make sure that you can live with all the terms of the offer. Although the employer's ultimate goals are stated in the offer, there may occasionally be an opportunity to amend some of the agreement's terms. If you know that some requirement is essential to you and you are unwilling to make concessions, it may be worthwhile to address it with the hiring manager and present your own solutions.
STEP 4: Talk over the desired adjustments with the recruiter. It's crucial to accurately support your justifications for wanting to modify the conditions of the offer. Describe how these terms can be amended and what steps you must follow to do so if you compromise on any section of the contract.
STEP 5: Make a decision and communicate it. Even if you're prepared to accept the offer, don't be scared to pause and consider your options. Usually, 3 or 4 days are more than enough time to consider all of the options.
Parting Words
A junior programmer in an IT organization has numerous options to develop their professional skills. A rookie expert can typically advance to the level of a medium developer after 1-2 years. However, in order to advance your job so quickly, you must study diligently and get new knowledge; you'll frequently need to set aside spare time for this.