Free VPN Service – Protect Your Online Portfolio With VPN
No matter if you're a self-employed person or own a business, using a free VPN service is a must. A VPN is a Virtual Private Network that helps protect your online data by hiding your IP address so that it is not visible to hackers or any third-party company. If you're self-employed and offer multiple services to your clients, having an attractive portfolio plays a crucial role in acquiring leads. But how will you ensure that your online portfolio is safe and secure from hackers? Leveraging a reliable VPN, such as urban-vpn.com, can protect you and your portfolio and keep your browsing data safe from hackers. A free VPN provides an encrypted tunnel, and it is responsible for establishing a safe and secure relationship between the user and the internet. Not only can you secure your portfolio, but you can access geo-restricted content, such as Roblox games, Netflix, Hulu, etc., without worrying about your online data.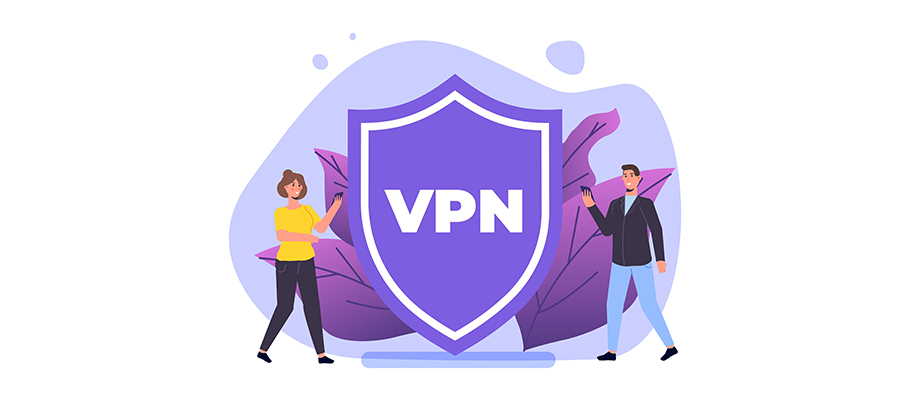 What Makes The Best Free VPN Service?
With a rapid increase in malicious attacks, VPNs have gained huge popularity in recent years. A VPN ensures the users' web security so that sensitive information, such as location, name, bank details, address, etc., can't be visible to third-party companies or hackers. A VPN can spoof your location and allow users to access content that is unavailable in your region. With that in mind, this article will discuss some of the best and free VPN services you use to protect your online portfolio.
Top 5 Free VPNs To Protect Your Online Portfolio
 PrivadoVPN
The first on the list of free VPNs is PrivadoVPN, an ideal VPN to protect your online data. It offers unlimited speeds and a 10 GB data limit per month. Surprisingly, you can still use PrivadoVPN once you have finished your monthly data. PrivadoVPN works with Windows, Android, Android TV, Mac, and iOS. It also offers a FireStick App so that you can use it on different smart TVs. Above all, it comes with an automatic kill switch feature, an essential security feature often found in paid VPN services.
 ZoogVPN
When using a ZoogVPN, you don't have to worry about your online data as it uses multiple encryption protocols, such as IKEv2 and OpenVPN. Most users prefer to opt for OpenVPN, a suitable protocol for security and speed, and is the standard among VPNs. ZoogVPN is available for Windows, Mac, iOS, Linux, and Android devices. Additionally, it supports Android TV and FireTV. Like PrivadoVPN, it also offers a kill switch feature – just for free! This feature ensures that all internet traffic is interrupted whenever the secure VPN connection unexpectedly drops.
Free VPN – Windscribe
Windscribe is an excellent VPN that works on all operating systems and devices. It works perfectly on Mac, iOS, Android, and even FireTV. It's completely free – and has 10 servers divided amongst different countries worldwide. Whereas its paid version lets you use more servers from up to 63 countries. As compared with other free VPNs in the market, Windscribe servers are really fast.
 CyberGhost
CyberGhost offers high-quality and top-notch security features so that the users' data can't be leaked to hackers. It uses AES-256 encryption, which makes it impossible for anyone to access your data. Additionally, it comes with an automatic kill switch feature. It has a no-logs policy, meaning that it doesn't store any information about you. Your online data, browsing history, and real location will never be exposed. CyberGhost also offers a faster speed, and you won't face any lags while watching your favorite Netflix show. The best thing about CyberGhost is that it offers unlimited bandwidth – this means that you can browse, stream, and play video games as much as you want.
 Avira Phantom VPN
Want to connect multiple devices at once? Look nowhere – choose Avira Phantom VPN. Its free version allows its users to connect to more than 6-7 devices. It is available on Macbook, iPhone, and Windows laptops. It is easy to set up and is a good option if you're new to VPNs. CyberGhost supports IKEv2 and OpenVPN – The most secure protocols available. And with 256-bit encryption, your online data is safe and hidden from hackers and third-party companies. The best thing about CyberGhost is that it doesn't store your data, browsing history, or personal information.
Free VPN – Summing Up
While surfing the internet, you should prioritize your online data and security. To choose the right VPN for you, it's essential to conduct proper research on multiple VPNs to understand their working and features. Using a free VPN is great, but you should think of investing in a paid one. It offers the best security, as well as streaming and torrenting support. However, the above-mentioned free VPNs offer top-notch and high-level data security and protect you from malicious attacks.