Automotive eCommerce Solutions for 2022
Amid the pandemic, many industries boomed in the past year. However, the automotive industry was not one of them. There were mass layoffs, the shutdown of factories, a shortage of raw materials, and low car sales. These resulted in a significant fall. Even China—the largest auto market worldwide — reported a whopping 80% decline in overall automotive sales in 2020. Yet amidst this downturn, some companies were successful. The digital-savvy ones. These businesses leveraged automotive eCommerce solutions to engage new and existing customers. For instance, a US electric vehicle recorded over a 10% increase in its China sales. This was within the same period sales fell by 80% in the country. The company had established an online store and related processes.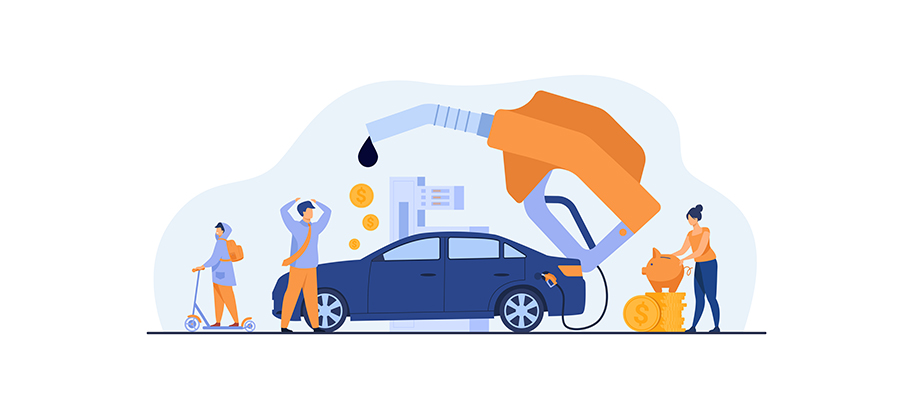 Even the global online automotive aftermarket is expecting more growth. The sector crossed $40 billion in 2019. Statista estimates it will reach $135 billion from 2020 to 2026. This report shows that the traditional method of buying and selling automotive products in person is fast becoming ineffective. Early digital adopters will dominate the market in the coming years. Laggers may not have a place in the future. In this blog, we'll explore the primary problems in the auto industry and the benefits of automotive eCommerce solutions. We'll also look at how eCommerce is solving challenges for auto wholesalers and distributors.
Major Challenges in The Wholesale Automotive and Aftermarket Auto Parts Sales
Here are some primary challenges that exist in the automotive industry.
Order Management
Managing wholesale automotive product orders requires a high level of error-proofing. Typically, each order comes with specific components and customization. As the quantity increases, so does the margin of error. Manually handling this process may lead to costly mistakes. This presents the need for a solution that'll ease and scale order processing with minimal error.
Distribution and Shipping Issues
The automotive industry relies heavily on the just-in-time inventory model to ensure supply chain efficiencies. The right parts would need to get to the right location at the right time. Any delay would affect a maintenance or repair job. But it's not as easy. The number of auto parts: steering wheels, brakes, battery, paint, etc., needed for each work makes a coordinated distribution hard. Thus, maintaining efficiency and a low error margin at all times is a challenge.
Information Exchange
There's countless information that's involved in wholesale automotive transactions. Examples are invoices, shipping details, customer information, payments, and order details. Speeding up all transactions requires smooth information sharing. Involved parties should be able to access necessary documents quickly. Otherwise, operations may slow down considerably. Staying on top of these areas is vital to success. Buyers expect a seamless experience while shopping with you. Any inefficiency could affect your profitability and reputation in the industry. To mitigate these problems, we've mentioned comes down to one thing. And that's robust automotive eCommerce solutions specifically built for enterprises.
Why You Should Use Automotive eCommerce Solutions
Simplified Product Search
Automotive eCommerce solutions enable finding specific items in minutes through advanced filtering based on brand, model, year, VIN, etc. This eases the purchasing process for buyers.
Dynamic Pricing
You can also make price adjustments in real-time. These updates could reflect market conditions such as buying patterns, seasonal factors, and competitors' prices.
Automotive eCommerce Solutions Improve Brand Awareness
An automotive eCommerce software optimized for SEO and mobile devices enables buyers to find your company easily. It helps expand your reach, giving your brand more visibility and recognition.
Sales Support
With automotive software, you can automate post-sales follow-up, feedback collection, general queries, and more. You can also scale sending out engagement content like personalized offers, discounts, and loyalty rewards.
Automotive eCommerce Solutions Improve Customer Experience
An intuitive automotive eCommerce solution offers buyers convenience. They can enjoy easy ordering, checkout, and payment processes.
Order Processing
Automotive solutions automate order validation processes. It ensures that each ordered item is available and compatible with the buyer's specifications. This reduces errors in order fulfillment.
Automotive eCommerce Solutions – Data Analysis and Reporting
Digital automotive tools provide a unified view of stock levels. You can also track total sales, account receivable or payable, product performance, and more.
Better Automotive eCommerce Solutions to Wholesalers and Distributors
Real-time Access to Information
As mentioned earlier, wholesalers handle tons of information about orders and client details. Providing seamless access to these details is crucial to a successful transaction. That's where automotive eCommerce solutions come in. You can integrate your ERP system with your online store to centralize data. With this, you can view inventory, payment, and shipping information in real-time. Customers can also access invoices or track their orders without speaking to sales personnel.
Enhanced Customer Experience
Auto-parts are highly specific. With this level of specificity, the last thing buyers need is to go through a frustrating search process. Or worse, buy the wrong parts. The ideal eCommerce tools offer advanced filters and user-friendly navigation to find the right parts faster. The checkout and payment processes will also deliver a seamless purchase experience. What this means for you are happy, possibly loyal customers.
Strategic Marketing
Digital marketing provides a cost-effective way for automotive dealers to reach a global audience directly. While it comes at a price, the ROI you gain from a successful campaign is well worth it. Some ways an automotive eCommerce solution helps in marketing includes:
Attract prospective buyers using SEO-optimized eCommerce solutions.
Cross-sell and upsell buyers through tailored product recommendations
Engage customers using push notifications to inform them about events, special offers, and relevant information.
Deliver personalized experiences to each buyer by leveraging behavioral data.
Omnichannel Commerce
Digital savvy automotive distributors sell through various online channels. But a comprehensive automotive eCommerce solution provides a better option—an omnichannel experience. With it, buyers can enjoy a consistent brand experience across all your online storefronts. This service is possible through extensive integration of your data and systems. You can manage all these through a centralized admin dashboard. Various channels for your business may include an online store, social media platforms, an online marketplace, and your physical store.
Supply Chain Management
An integrated digital store facilitates order processing and shipping. It enables wholesalers to automate several processes such as;
Gauging stock levels from multiple warehouses
Quoting complex custom products
Processing shipping addresses, payment receipts, product certifications, and warranties automatically.
Fulfilling special requirements or pre-negotiated terms like customization, different pricing, etc.
Allocating or prioritizing orders for shipping
This automation reduces human errors that may hinder buyers from getting the right parts at the right time.
Payments Management
Deploying automotive eCommerce solutions enables sellers to provide location-specific payment experiences. Buyers can pay through several options and currencies. It also helps merchants validate payments and generate receipts or invoices for complex orders in seconds.
Automotive eCommerce Solutions for the Industry
Oro
Oro is an example of a reliable automotive eCommerce solution for wholesalers and distributors. This solution is unique because it is built to manage the complex transactions of B2B vendors. It has robust out-of-the-box features that provide countless benefits to wholesalers. This includes a dynamic pricing engine, multi-website support, and flexible integration with your PIM, ERP, CRM, and WHMS. With Oro, providing an omnichannel experience is possible. Also, you can perform additional customization to meet the growing demands of your customers.
Top Automotive eCommerce Solutions – Magneto
Magneto is a popular eCommerce platform that allows businesses to build scalable web stores. It has a free version with limited features. For more functionality, merchants can use the premium version to set up a global online store. Key features include standard SEO capability, marketing tools, inventory management, API for web services, and multiple payment gateways. Magneto also supports thousands of products. This means that it can support huge automotive eCommerce stores easily.
Big Commerce
With Big Commerce, you can set up your online store quickly. Unlike most solutions, it has a built-in CRM and excellent store management features. It includes functionalities for product management, order fulfillment, coupon handling, reporting, and analytics. It also supports strong SEO capabilities. However, Big Commerce has no native multi-store functionality. Consider other options if this feature is a must-have for you.
Automotive eCommerce Solutions for 2022 – Wrapping Up
The best automotive eCommerce solution to support your business is one that matches your operations. For wholesalers, a B2B solution might offer more benefits than a B2C tool. This is because it is designed to support bulk orders and the diverse needs of B2B automotive companies. It also offers integrations with business systems in a level B2C tools may not achieve. Whichever option you choose, keep in mind that your sales success and performance depend heavily on it. Would you like to partner with a B2B eCommerce software vendor that understands your automotive business needs? Contact Oro today let's show you what our automotive eCommerce solutions can do for your organization.