5 Best Reseller Hosting Providers Of 2023
What if I tell you that starting your own web hosting company is as simple as purchasing a hosting plan? You read that right; now you can start a your web hosting company without thinking about the know-how and technical expertise of web hosting.
Reseller hosting is the way to do it. You purchase a hosting plan from another company and sell it to your customers; this way, you earn the plan's profit, and your web host handles the hosting plan you have sold. Ultimately you act as the medium between your web host and your customer. Not all hosting companies provide reseller hosting plans, and even when they do, how can you be sure if it's any good?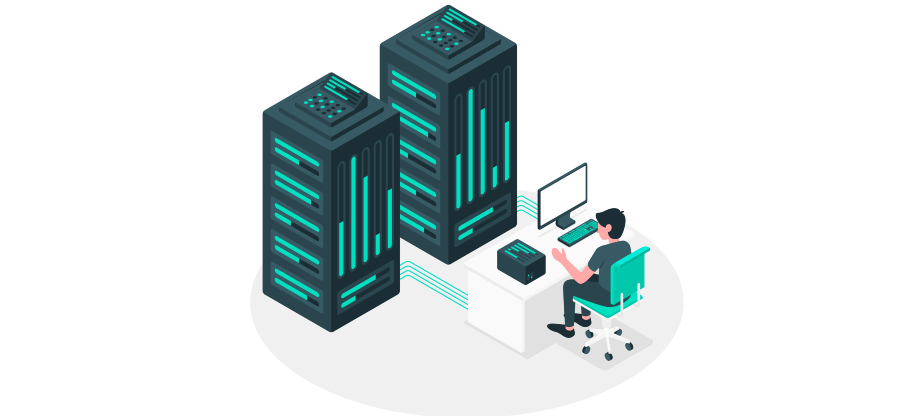 I'm aware how confusing it is to choose one of the hosts among the hundreds. The best reseller hosting companies should provide the features like required server specifications, quick response time, highest uptime guarantee, scalability of resources, easy upgrades of plans, and highly qualified customer support.
So to clear your confusion, here's a list of the 5 best reseller hosting providers of 2023 with details about their basic plans, feature offered and availability of resources.
Let's get started.
MilesWeb
MilesWeb cheap reseller hosting plans are full of essential resources that give you the maximum benefit of reselling.
You can host unlimited websites, all with 100% white labelled tag, 100% SSD NVMe storage, WHM, cPanel control panel, One-Click installer, free website builder, 28 data centre choices, malware protection, free SSL certificate, instant account setup, 24/7/365 active and responsive support from the experts to handle your as well as your client's queries.
Additionally, you can opt for available add-on features as per your needs with very minimal additional charges. The basic MilesWeb reseller hosting plan starts at just $4.9/mon and increases as you increase the number of resources and features. The benefit is that even the basic reselling plan can help you earn efficiently without any loss.
InMotion
InMotion provides one of the most affordable reseller hosting plans.
It has easy server management because of cPanel & WHM; the inclusion of WHMCS allows the easier client management and billing process. InMotion has the resources like 100GB SSD storage, one-click installations, unlimited email accounts, a white-label control panel, a 100% uptime rate, and security features to protect from DDoS attacks & malware.
The basic reseller plans start at $14.99/mon if purchased for two years. InMotion has a support feature active 24/7 via email, tickets, chats and phone calls.
A2 Hosting
Developers, web designers and agencies find the reseller hosting plans of A2 Hosting impressive.
It supports white-label cPanel accounts, WHM (Web Host Manager), email accounts, SSL certificates, LiteSpeed web servers, firewalls, DDoS protection, uptime guarantee of 99.98%, WHMCS and 24/7 support via ticket, live chat, and phone call.
A2 Hosting has a very simple-to-use design and gives the needed resources. However, the amount of resources is very limited; hence, you may need to upgrade your plans very frequently, and the renewal charges of the hosting plans are expensive. The basic reseller hosting plan of A2 Hosting starts at  $18.99/mon and increases as you upgrade the plans for better availability of resources.
GreenGeeks
One of the best reseller hosting providers is GreenGeeks, as its plans include a free domain reseller account and cPanel.
The features of GreenGreeks include reliable 99.98% uptime,  free SSL certificates, energy-efficient data centres, daily backups, DDoS protection, WAF (Website Application Firewall) to protect against app-layer attacks, unlimited websites and email accounts, storage, SEO tools,  24/7 live chat, email, and phone support, etc. for more detailed customizations and best reseller experience.
The cheapest reseller hosting plan starts at just $2.95/mon and increases as per your chosen plan. GreenGreeks have affordable plan renewable charges that can easily fit your budget.
HostPapa
HostPapa is known for its various reseller hosting plans varying from the cheapest to the most expensive.
These plans cover the various needs of small requirements like freelancers or agencies to high-end businesses like corporates for hosting. It provides the perks of a Web Host Manager (WHM) panel, white-labelled cPanel, SSL certificate, DDoS protection,  2 IP addresses, 100% uptime, firewalls, 24/7 phone, email, and live chat, and domain privacy protection, Private name servers, etc.
Moreover, you benefit from adding your logo and brand name to the reseller hosting plans so that your clients trust you. The basic reseller hosting plans of HostPapa starts at $30.99/mon, and this cost increases after one year term. Though the cost of the reseller plans seems high, you get a lot of features and pay for good quality.
To Sum Up!
Reseller hosting is an amazing way to start your hosting business efficiently with just a few basic know-how knowledge. MilesWeb, InMotion, A2 HOsting, GreenGreeks and HostPapa are all the best reseller hosting providers of 2023. And if you ask me my favourite one, it's Milesweb reseller hosting solutions.
The reason is quite simple, the plans offered by MilesWeb cover all the required resources with a good amount. You can easily modify the plans and sell them. The cost of the plan is very reasonable without biting the pockets. You can easily rely on their services and earn. You can study the following providers at their websites to learn more about them.
I hope the article has been helpful to you and has provided you with the best reseller hosting service.