7 Actionable Website Design Ideas To Increase Conversions
How a website will perform and whether it will be successful or not depends on two major factors, UI and UX. These two aspects are the primary reason to bring traffic to the website. Now, the trends related to these two fuels change yearly, but the unique and working ones remain. The website design ideas are intense. They are capable of providing you favorable results and are of capable to stand on the company's beliefs. Their main aim is to meet the user's desire in many ways. It then leads to the fulfillment of the target as well.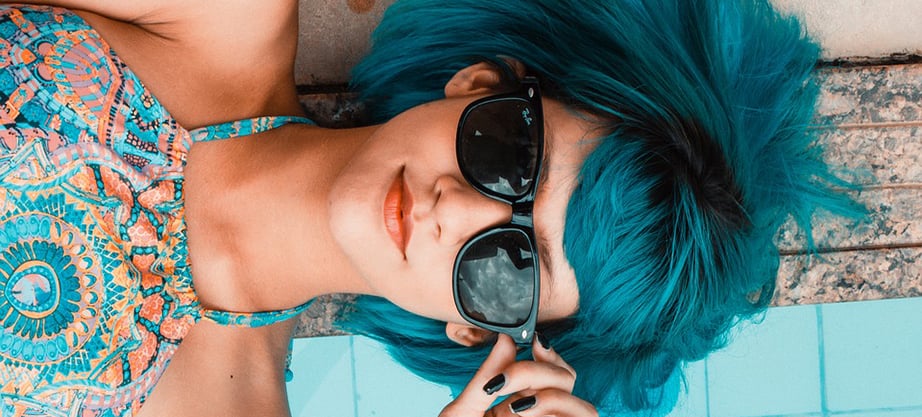 We have tried to compile such website design ideas in this article.
"Vector Treat" For Your Eyes
Vector Graphics are valuable in any website's marketing plan. These illustrations are incredibly pleasing to our eyes. As the famous saying goes "a picture can speak a thousand words." Similarly, these virtual vectors can meet your website's aim with a much lesser content amount.
These visual elements can help you to interact with your audience on a one-to-one basis. These visuals are very relatable when it comes to the users personally. This technique is known as Visual Marketing. And it is quite a popular way to promote your brand these days. You can use some vector images that will create content that converts.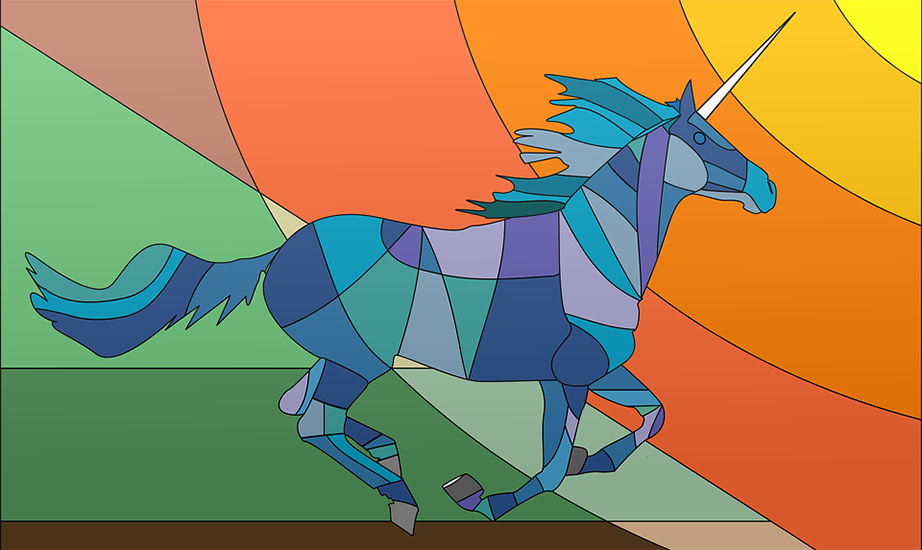 When you incorporate these graphics instead of some typical images it directly influences proportionality rate of your website. You can find loads of website to get free vector designs, icons, and images. And then you can use these as assets. Vector Graphic is one of those web design ideas that you should never ignore.
Let "Navigation Menus" Lead You To Your Path
We all know how important is "Navigation Menu," it is an essential element in UI of a site. It will be a shame if a user quits the website because they have to witness a cluster of links. To prevent this, you can include a navigation menu. You can make these menus interesting to enhance the user experience; this will stimulate your target audience to explore your site.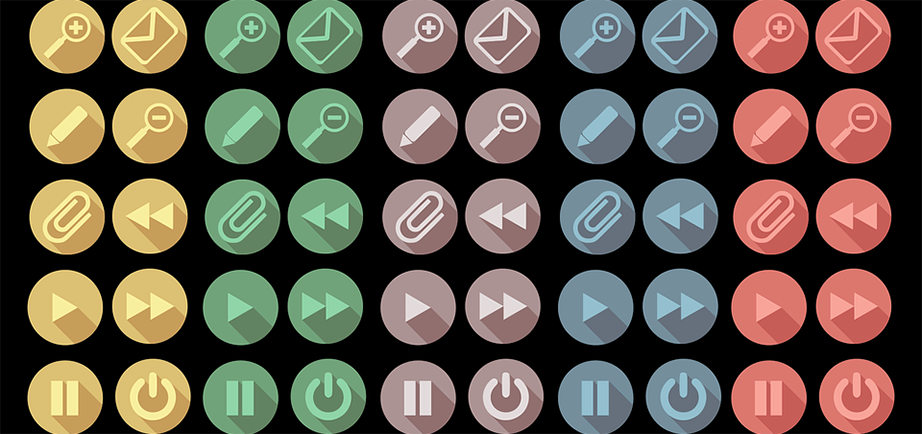 The UI type plays a significant role in determining the type of navigation menu which you should use.
Hamburger Menu
This menu is lovable and is certainly one of the menus which are most talked about. Many corporate sites have adopted this form. The most admired thing about Hamburger Menu is that it gives a clean look to your website. This form can add a unique style and diversity to your website.

Vertical Navigation Menu
If you ask me for a sought-after navigation menu, I'll name Vertical Navigation Menu. The majority of the navigation flows through the top in the website where it is used. Here you will notice that menus are displayed vertically, and are aligned with the page. In case you don't like hampering the content flow on your website's main page, in that scenario you can hide this navigation menu with no trouble. These vertical navigation menus are generally on the left side of the page. It provides a suitable extra screen space for the website.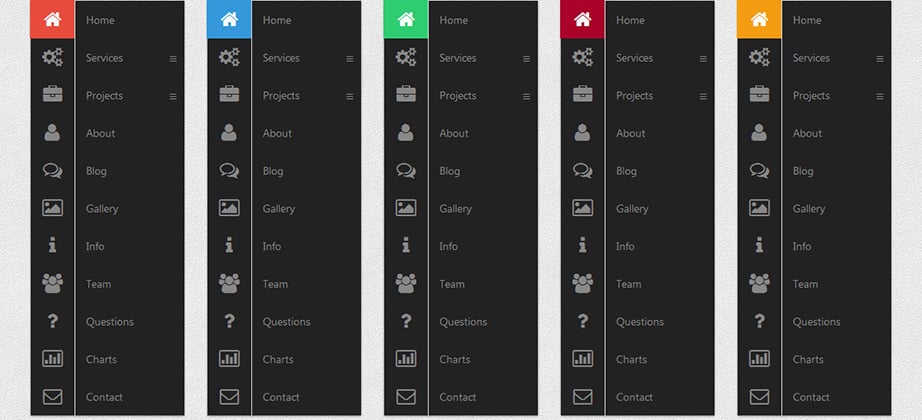 Navigation menus have been affected quite a lot from modernization and are improving traffics on the websites. You can find various modern navigation menus for your website and choose your needs accordingly. The designing of menus aren't so easy in web designing. It is one of the elements which will determine if users linger on your site.
Breadcrumbs: Track and Trail
Now we will talk about a menu which is known as "path-builder." This menu leaves behind the track which can be used to monitor the way by users. It takes UI experience to a whole new level. This graphical element works as a natural navigational aid. Its design is intelligent and leaving the trail helps the audience to get an idea of the exact path.

These menus are of three kinds, namely:
Location Breadcrumbs

Attribute Breadcrumbs

Path Breadcrumbs
Now it's solely on your website which menu you want to pick. E-commerce websites have different needs which require logical category. This menu is perfect for making user's search friendly and comfortable.
Video Backgrounds: Crazy Website Design Ideas!
It is no secret that visual representation takes the user experience to a better level. In fact, it`s a great way of conveying your thoughts from website's main page. Video Background is one of the craziest innovative website design ideas which is trendy and fruitful.  It can make your website stand out in the crowd. Moreover, it is useful in engaging your users to be glued to your site and develop an interest in your brand.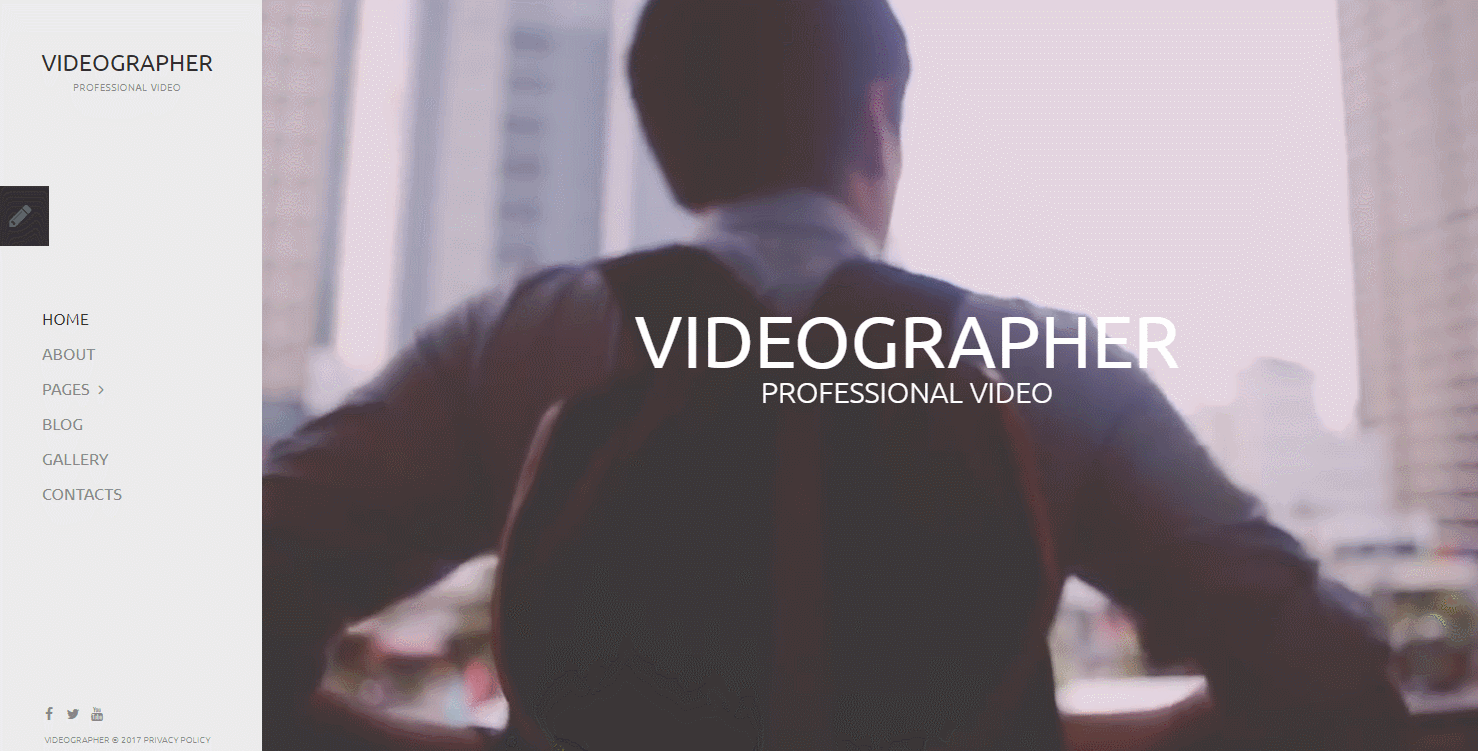 It will help you to display your beliefs efficiently. You can get video background plugins from many websites. These are tools which are cost-effective and are worth getting. It will be a factor in increasing traffic on your website as it's visually appealing.
Lazy Loading: The Only Laziness Which Will Save You
Now, tell me how many have of you have left a website because it takes a lot of time to load and you grew impatient?
It is common to abandon a website which takes forever to load; it is the reason why many of your potential customers might be turning away from you. The solution to this is to use Lazy loading technique which enhances user experience. It improves the loaded seed. This idea will save your website's life by fighting off the user's woes regarding the speed issues. You can find several plugins to assist your website and to implement this lazy load effect.
Banners & Pop-Up Website Design Ideas
Banners and Pop-ups are always looked upon as a matter of annoyance for most of the internet folks. Hence, for making the situation better, they needed evolution. Therefore, Google laid down guidelines that needed to be followed by sites before popping up banners.  Now it is one of the most efficient ways to engage with users. They changed the popping nature of these banners to emerging on the screen for first few seconds. This is a good way to fight with the bounce rate that earlier was a huge problem.
This process will generate customers for your business and will help you lead to prospective paths. These banners usually catch more eyeballs than the natural elements. Opt-in forms are most renowned pop-ups which are useful in extracting emails subscriptions. This process is evolving the change in conversion rate tremendously. Hence, it is one of the revolutionary ideas in website designs.
Welcome To The World Of "Animation"
To understand this situation, you can directly imagine meeting a dull man, how you felt? Were you propelled? And if yes, why? Now compare this situation of how you feel when you meet an active person who is full-of-life and is happy. There is an impact on your mood because of environment made by these individuals. Similarly, interfaces can change users' mood. That`s why it is crucial to add animation to your website since it will lure users there. It will drive them to be a great distance. Moreover, it can affect the possible conversion rate on your website. When we talk about animation it was never targeted at boastful representation, in fact, it was aimed subtlety.
Animation can connect users with you on a personal as well as on emotional level. It can excite them; you can manipulate how they feel about your brand. And, lastly, it holds the power of conversion as well. It is certainly something no one should ignore.
A Gift from Us – "Cinemagraph"!
Humans love motion; our brain is obsessed with it. Cinemagraphs is a mixture of photos and videos. These are called moving pictures. They occur at such a speed that our eyes can't detect that these are single moments captured by the camera. These are saved as a gif or in another format. They play with our minds and fool us into spending a much longer time on that website. It is a genius idea that is used by different websites to grab users' attention. In addition, it saves the bandwidth. Therefore, it can convert a dull website into a lively one. Obviously, you'll have to take extra care for it. Keep it subtle and be careful that it is on loop. It will make UX better and give you higher conversion rates.
Conclusion
The ideas that we provided is highly innovative and trending in the market right now and will probably stay this way. These can increase your website traffic exponentially and make the user experience great. They are not known for directly impacting SERPs ranking. However, they will eventually decrease the bounce rate. Now, this is not a small achievement as you all already know. Making UI and UX better will stop those people who leave your site and will engage them with your content. As a result, you'll be more successful in delivering your message to your targeted audience. It will be noticed by Google, and it will pick your website up. Hence, it will increase your SERP ranking indirectly.
Developers should look out for innovative ways to increase their conversion rate. With these tips and website design ideas, you will for sure get motivated and have the knowledge and now you can make your platform much better for your users. Use theme designing software available on platforms like Designhill to incorporate these website design ideas.
Ultimately website design ideas stimulate the growth of your website which will determine the growth of your business.
All the best, we hope to see you at the top!