5 Great Examples of Simplicity in Web and App Designs
People have always been providing an extra level of attention for the apps' design, whether they're online or offline. It's totally understandable, however, as we all want our software to look attractive, modern, and straight to the point. In many situations, having a complicated design can actually become stressful for the visitor and make him run away. Web apps and software that require installation on the user's device don't need to have too many colors and a useless excess of lines of code. There are so many items out there that look great in their simplicity of web and app designs, and we'll gladly mention five of them below.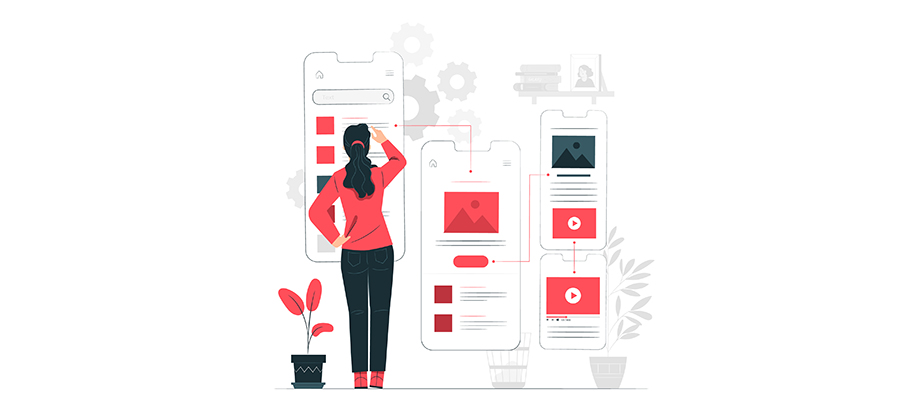 Examples of Web and App Designs – Lua
Lua is an online app built for those who want to convert, merge, and compress text files such as PDFs. This powerful software will do any tasks in literally seconds, and it has a very deductible and simple interface that makes it even more popular. Lua's stronghold remains the PDF conversion area. Convert Doc to PDF and Compress PDF to reduce the file size without decreasing the document quality.
Tinder
Tinder is one of the world's most popular dating apps, and for a good reason. Award-winning UI/UX designer, Michelle Dipp, pointed out that the software has a simple and friendly design for the interface, as anybody will easily figure out how to use it. There are simple icons for chats, the user's profile, the search field, and more. As of September 2019, Tinder is used by 7.86 million users only in the US, proving that the simple design was indeed a successful recipe. If you don't like Tinder and you still need a dating app, there are plenty of reliable alternatives. We also recommend OkCupid, Bumble, and eharmony.
Web and App Designs – GitHub Desktop
There are a lot of people out there who don't like icons, and GitHub Desktop is for them! We're talking here about an app for programmers, meaning that you definitely need one of its kind if you're into web design. GitHub Desktop has a very modern and attractive look, although we have to admit that you'll need a little online research to figure out what specific terms like 'fork' or 'pull' mean in this case. The app allows the users to work together on various projects and start again from where they left the work itself. All changes will appear in one place – GitHub is used by 56 million people around the world.
Mozilla Thunderbird
Thunderbird is another simple app that does its work in an efficient way, as it was built for keeping all the user's emails into a single account. If the person has multiple email addresses, as many of us have, there will be no problem for Mozilla's program. Thunderbird has a plain and deductible interface, with almost no icons and useless design aspects.
Simplicity in Web and App Designs – Skype
Skype remains a good alternative to WhatsApp, Zoom, and other video calling apps. Skype offers pretty much anything a user would want from such an app, and the design is also pretty good-looking. However, there are plenty of people who consider the design of Skype to be a little too 'sparkling', but we don't agree. There's even a dark mode for the program to activate by the user, which makes it even more pleasant to use at night when you need to relax your eyes and save some battery power.
There are simple ways of achieving an efficient simplicity when it comes to web design for apps. If you've just finished a programming course, you don't have to build an app by trying to implement as much as possible of what you've learned. We know that it's tempting to demonstrate your skills at first, but you must remember that you're building an app for other people as well, not only for yourself. The last thing those people want is a complicated interface that bombards them will all sorts of links, icons, and suggestions. People usually prefer simple, direct, and efficient apps.